May 20, 2012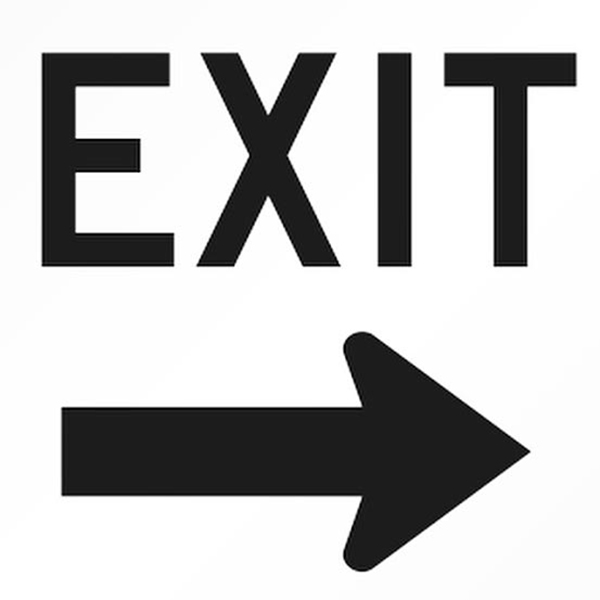 Who Are We Without Our Titles?
Exit. I should be used to that word by now. After all, life is a dizzying array of exits. We say goodbye to childhood pals when they move, mom and dad when we set off for college and beloved grandparents and devoted pets when they pass. We reluctantly leave comfort zones, old boyfriends and girlfriends, cities we love, friends we've outgrown and years gone by. And we say good riddance to unhealthy habits, tired trends, bad jobs and worse bosses.
But regardless of the experience or the preparation, it never gets easier. Whether it's your first or your hundredth goodbye, a stale relationship or a lackluster work life, whether you're thrilled or sad to depart, it's often tougher than it seems. It's difficult because, most likely, it started (and perhaps ended) well. At one point or another, it was promising; there was hope, for a better life, for something beautiful. Usually, there were good times, lessons learned and dreams fulfilled. And, then, somewhere, somehow it changed. It's complicated because, if you're like me, you associate yourself with that role. Too often, we define ourselves by our jobs in this world: "I work at X," "I'm so and so's mother, ____'s wife." But when those relationships have expired, matured or evaporated, what's left?
I had been talking about it for years, planning it for months yet, still, when it happened, it was jarring. It was time to leave Us Weekly. At seven years, it was longer than any romantic relationship I've had, almost double my stint at college and two-thirds of my New York experience. I sacrificed weddings, holidays, birthdays and personal relationships, and compromised being witness to loved ones' lives, and living my own, for my profession.
But, I received much in return. With the extra hours, long nights and exhausting weekends came a wealth of experience, knowledge and confidence, not to mention some invaluable friendships.
And while I made a conscious effort to stay out of the scene, remain grounded and maintain my non-industry-based relationships, to some extent, I got caught up in it all. I became used to the clout and the VIP treatment. No longer did I wait in lines, eat at average restaurants or pay for designer duds. I was offered coveted tickets, went to sought-after events and made to feel like I was part of the "in" crowd. Until, I wasn't.
November 10, 2020

A Year on Mood-Stabilizing Medication

This is a challenging post to write. I've been planning it for 6 months, but haven't been able to follow […]

READ MORE

May 26, 2020

Guest Blog: I've Been Laid Off Before, But Never in a Global Pandemic

I don't think Zach has ever written a guest post before, has he? I don't know. I've been at this […]

READ MORE

December 12, 2019

The MomVENT Calendar

Behold: The MomVENT Calendar. It's all about the kids this time of year. As if they don't have enough stuff. […]

READ MORE