March 31, 2019
Oliver's First Art Class
Between New York and New Jersey, I've done a lot of things with Lilly and Oliver over the last six years. There's been tons of art, music, movement, sports, swim, even library, cooking and museum classes and I've treasured each one. The time I got to spend with my babies watching them explore, meet new friends and try new things was invaluable- I have so many amazing memories.
But, as far as actual experiences go, my favorite, by far, is Oliver's current art class. You've likely heard me talk about OH! Canary before. It's where we had Lilly's 5th birthday and where I'm consulting on a series of party packages that locals can purchase and have their child's birthday styled and decorated for them. I even do custom ones like this dollhouse theme! Lilly is also currently enrolled in an after school class and will be taking camp (dollhouse, fashion, street art…) there this summer. Everything Lacey, the owner and my friend, does is unique, elevated and with love but the Toddler Collective is truly exceptional and unlike any "art class" I've ever experienced and I lived in New York City!
At first, I was unsure whether Oliver was ready for art. I tried to picture my crazy, mini madman who loves to climb standing at an easel and painting a still life. I also wasn't entirely sure he wouldn't try to eat the paint. But the Toddler Collective is geared towards free-spirited little ones and is so much more than an art class. Each week, there's at least six to seven different stations for them to explore on their own time. Sure, there's an easel and often a big blank canvas on the wall but there's also a table covered with different collage materials, a tent or cardboard house they can paint, play dough with a variety of accessories and plenty of sensory bins filled with different, revolving things like water, cups, bowls and lemons or shaving cream, baking soda, mini trees and woodland animals. There's also always some wow installations like a bath full of babies and sponges, floating balloons you can color and ramps for race cars covered in paint! No two weeks are ever the same, it's always something fresh. So much so that I kept delaying this post because each week, I wanted to add new photos! I look forward to seeing what's next, I can't even imagine what Oliver thinks! And, every time, I walk away so inspired. It makes me want to be a better mom and gives so many creative ideas to recreate, which, let's be honest, I probably never will so I'm even happier he has this class to engage him. Plus, he gets to make a mess there and not at home!
Oliver's teacher is Jenn Dugan, who is equally amazing and so sweet and engaging with the kiddos. Our time with her and at OH! Canary is the highlight of our week. As you can see for yourself below, my little guy just loves it- and so does his mama (and sister)!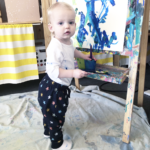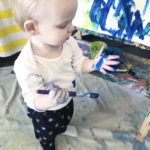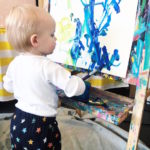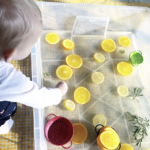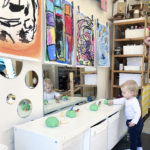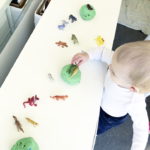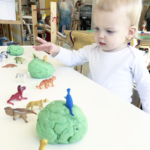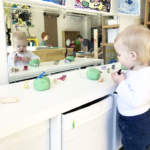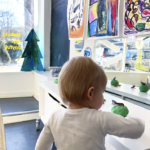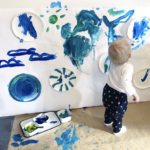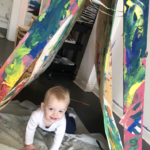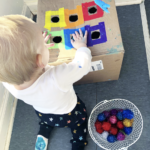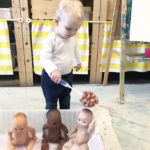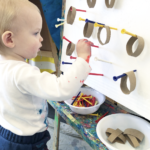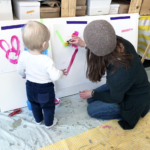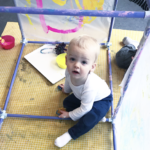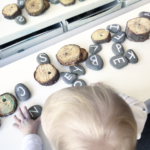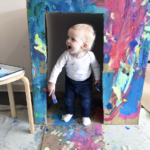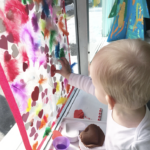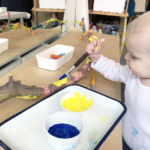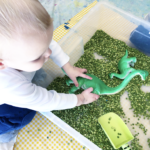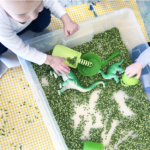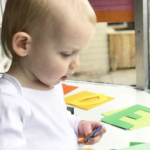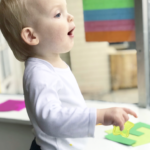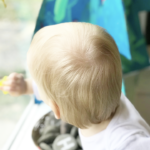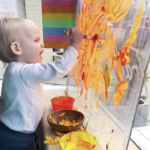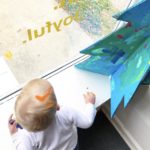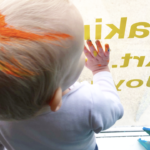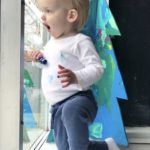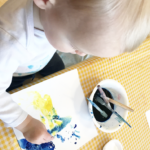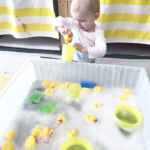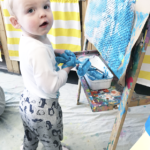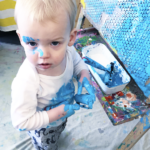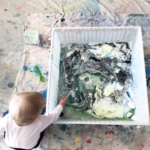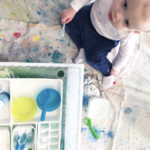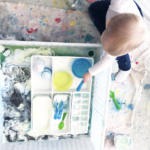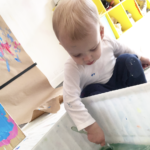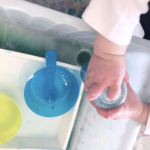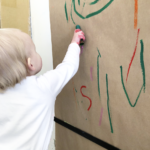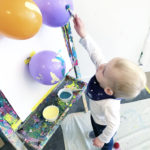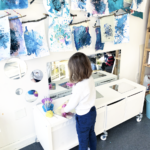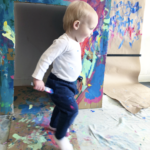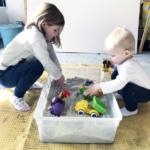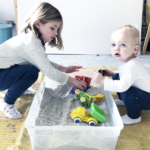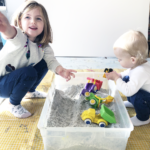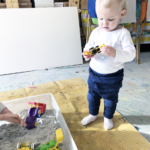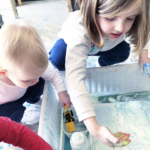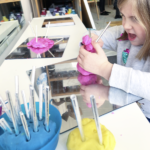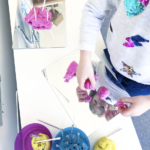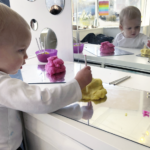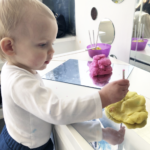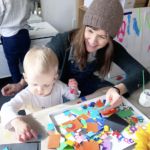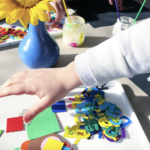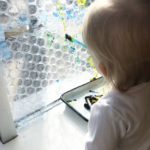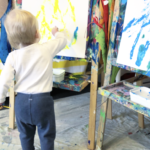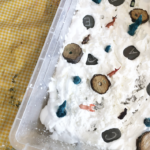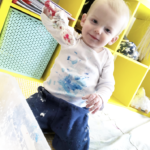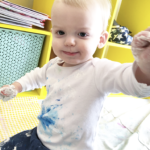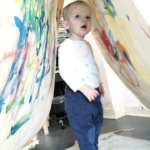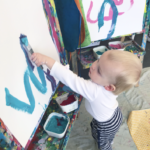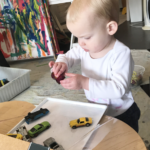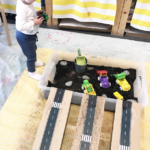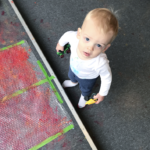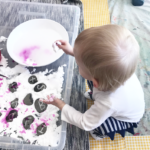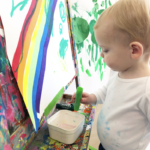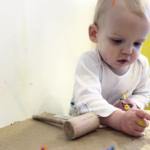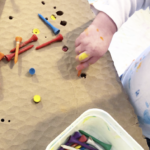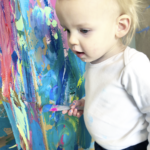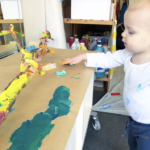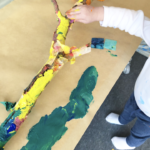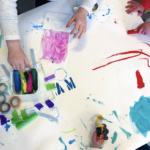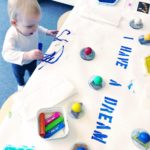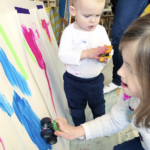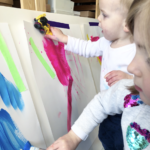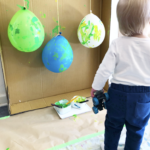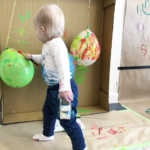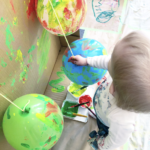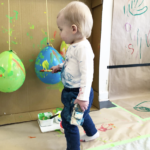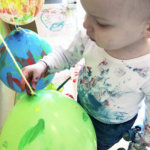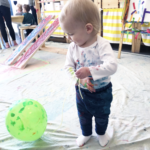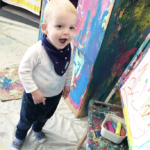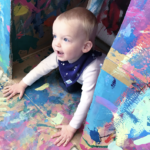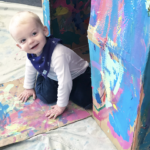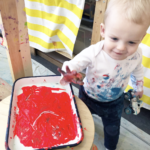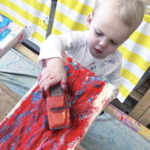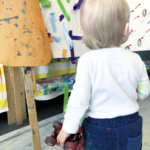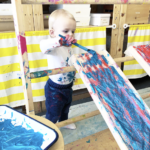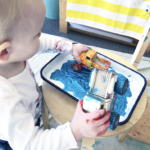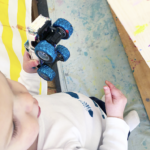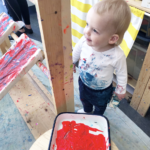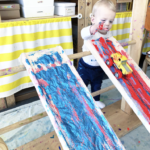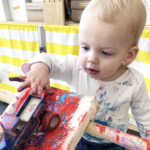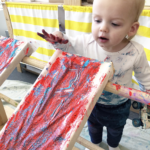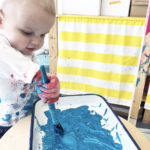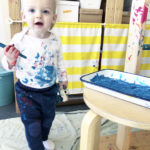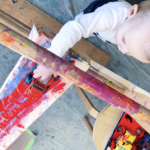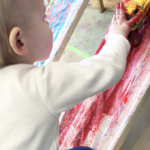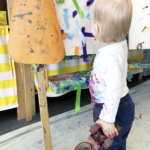 And the award for the messiest kid in class goes to…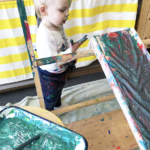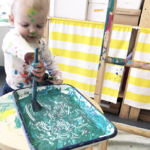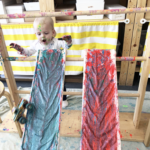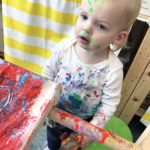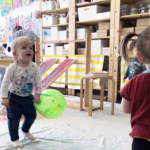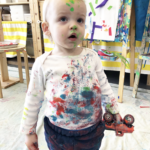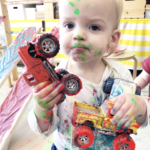 Comments Off

on Oliver's First Art Class
August 10, 2020

Oh! Canary x Nat's Next Adventure Birthday Kits

I love a good party. And it appears that you do too! Whenever I feature a celebration I've planned, I […]

READ MORE

June 27, 2019

Oliver's Puppy Party

My boy is dog obsessed. Everywhere we go, he spots them from afar and must go up and greet each […]

READ MORE

May 23, 2019

Lilly's 6th Birthday Party

I often find one thing that strikes inspiration and I form the entire party around it. It was true with […]

READ MORE