June 27, 2017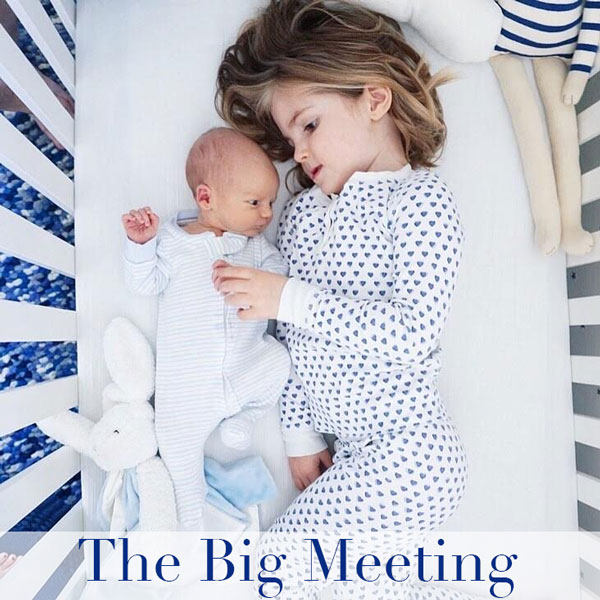 The Big Meeting: Lilly and Her Baby Brother, Oliver
I always assumed I'd have my children meet for the first time in the hospital. After all, that's always how I see it done. Tons of photos fill my feed of the older sibling holding the younger one in that pink and blue blanket. But when it came time for us to actually make arrangements, Zach and I had a change of heart. Lilly is not what you would call a chill girl. Plus, she's a homebody, likes her comfort zone and does not take to change well. I could just envision her freaking out about me being in the hospital, in a gown, bed, nurses coming in to check me out, Zach and I not leaving with her… Also, it would mean a 30 minute drive in and out of the city for her and my parents. We just knew she'd be better off at home, in her happy place. That also meant that we got to be a new little family of three for a few days- time we'd never get back. We have friends who did the same with their second and they talked about how nice the experience was for them. We actually didn't have any visitors, which was drastically different from our experience with Lilly, which felt like a revolving door of people, in the best way. I'm sure the nursing staff thought we were complete losers with no family and friends but we found it really peaceful and sweet.
And I love that Lilly and Oliver met for the first time at their home, the one they'll grow up and make memories in. This was just the first of many and it will forever remain a highlight. Lilly was so anxious to meet him. My parents said that both days, she was too busy playing to be bothered but, at night, when it was time to go to bed, she had tons of questions. "What are Mommy and Daddy doing? When will they be home? How is baby brother? What are they eating? How is Mama feeling?"
When we pulled up, she was standing in the window seat in my office with her sweet face and little hands pressed up against the glass. She was so excited she was dancing and hopping around, telling me everything she did, what toys she got and asking if baby brother brought her a present. As soon as Zach brought in the car seat, she was by his side and didn't leave for hours. You never know with kids her age; I was fully prepared for her to say hi and then be off to her own thing but she was so sweet, interested and attentive. She even gave him a tour of his new house. The entire day was filled with new discoveries and lovable moments. It's what I'd waited for all these months. We all went to bed with big smiles on our faces.
The next morning was a little rough. My mom was here, holding Oliver and Lilly got upset, wanting Nonna all to herself. When I tried to offer to do a variety of things with her, she exclaimed, "I don't want to do anything! I just want to put my head in a cave!" So… it's a work in progress.
Luckily, the good far outweighs the bad. There have been two more moments (wanting Mama to come with her to the park when I had to stay back with the baby and running outside by herself to sulk and telling me one morning, "I don't feel like myself, Mama.") which sort of broke my heart but overall it's been mostly head rubs, little kisses, paci runs, helping to burp the baby and declarations of, "Aw, so cute!" We've been trying to do lots of little dates with just our big girl to make her feel special, which has been fun for all of us. Despite the little meltdowns, lack of sleep and my recovery, it's been a pretty heavenly experience thus far. We're so grateful to have reached the other side of this long and painful journey. Oliver was absolutely worth it! Below, some of the moments of our first week as a family of four.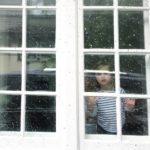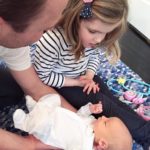 Very interested in the diaper change.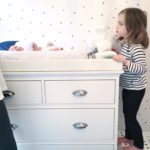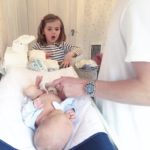 Ollie's first doc appt.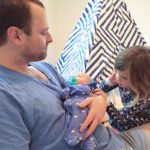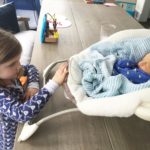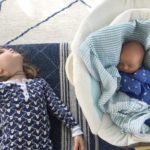 One of her tough moments.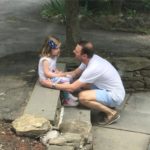 She's never far from him and always, always runs to see why he's crying.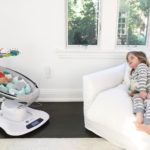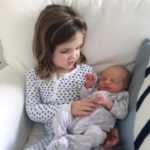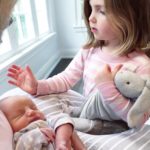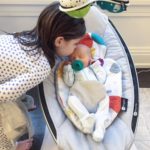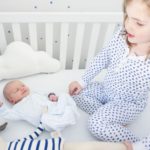 A little video of my loves meeting for the first time:
SaveSave
SaveSave
SaveSave
SaveSave
SaveSave
SaveSave
SaveSave
SaveSave
SaveSave
SaveSave
August 3, 2020

Lilly's New Favorite Doll

Lilly loves a doll. She's still very much into playing with them — dressing them up and taking good care […]

READ MORE

December 12, 2019

The MomVENT Calendar

Behold: The MomVENT Calendar. It's all about the kids this time of year. As if they don't have enough stuff. […]

READ MORE

October 30, 2019

Mom's Night Out with Parent's Magazine

The other night, I went to an event with Parents Magazine that was so much fun. I'm a contributor for […]

READ MORE