January 1, 2018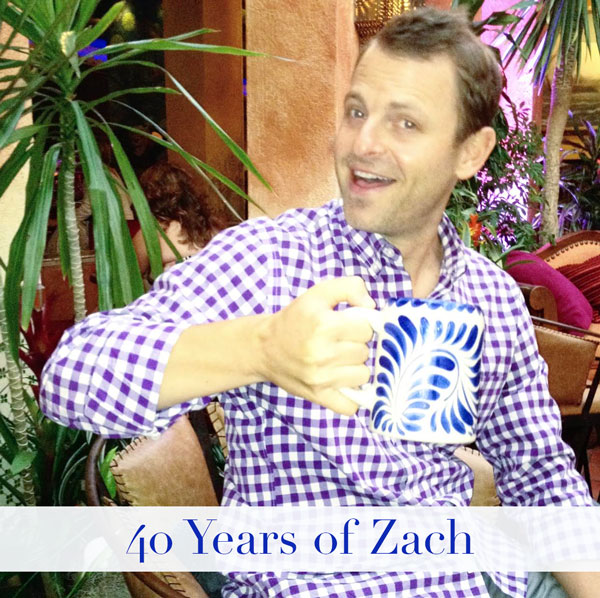 40 Years of Zach
My husband, Lilly and Oliver's father, the one and only Zach Friedman, turns 40 today. Since we met at 25 (he was 26), I can barely believe it. Since we feel 80 at times, it also seems just as it should be.
We all give Zach a hard time. (I mean, there's even a section of the site devoted to him and he's often the subject of my Insta Stories.) Because we can. Because it's easy. Because he's not afraid to make fun of himself or do silly things (mostly my games) to make others laugh. Because he was a dorky dad before he was a dad.
But, all jokes aside, he's really quite an impressive guy. He was (and is) an amazing athlete (beating Andy Roddick back in the day and almost going pro in tennis- there's not a sport he doesn't excel at), he's run marathons and climbed mountains, lived in London, Los Angeles, Austin and New York, traveled the world, worked for a major newsroom, at Saturday Night Live, been the boss, managed large, national teams, owned two homes, is an amazing cook, taught himself guitar and become a fairly respectable handyman after knowing nothing when I met him. But, most of all, as I've shared and you can probably attest from Stories, he is the most amazing father.
The number one reason (out of dozens) that I wanted to marry Zach is because I knew he would make an exceptional parent and partner. He comes from a fantastic family, was raised right, has a great relationship with his mom and dad, treats them and everyone so well and was the best uncle to our new niece and nephew and our friends' kids. This man was born to be a father and he's only exceeded my expectations. He's Lilly's favorite person; they're as close as two can be and I cannot wait to witness his and Oliver's bond grow.
He's not too shabby of a husband either.
Because of him, I get to dream. (I've been in relationships where I had to be the responsible, practical one and, therefore, my spontaneity and sense of fun suffered. He takes care of all of that and allows me to be carefree and creative.) Because of him, my dreams have come true.
I've had an epic romance, lived in California, continued to travel the world, become a writer, started a blog and my own business, bought and decorated my first home and, most importantly, become a mother. Because of his belief in me and support of me, I've been able to try and fail more times than I can count. He's always there to both champion my successes and cheer me up when things don't quite work out the way I wanted.
With him, I'm my best self.
It hasn't been all (California) sunshine and dreams though. We've been through some really tough times. There've been many things that have tested us in the last ten years.
But along the way we've laughed. So much. Beyond being the greatest dad, his humor is the best thing about him. It's subtle, not stand-up. More circumstantial than comedy bit. He observes the situation and comes in, with impeccable timing and the perfect sound bite or inside joke, so well curated and concocted. And his impressions are killer. Forget working at SNL, he should've auditioned.
I know how lucky I am. There were a lot of frogs. A lot.
So, Zach, thank you. For waiting for me, for choosing me and for giving me a life I could've only dreamed of. You are my smartest decision, my best choice, the love of my life and my forever friend. I love you more than you'll ever know. Happy Birthday, Babe. Here's to the next forty!
But, first, some of my favorite photos from the first forty…
How much does he look like Lilly here?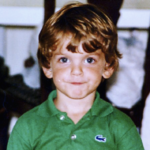 Look at those blonde curls!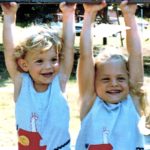 My little Texan.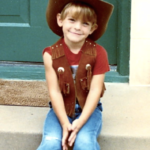 Cool kids.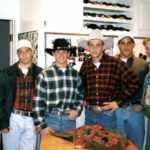 I lovingly refer to this as the unibrow years.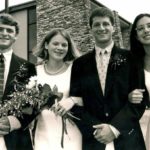 Nascar with (some of) the boys.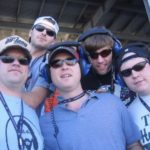 The infamous bar golf.
(There's a dearth of photos from this era. Pre-iPhone/Cloud period. Missing a lot of favorite faces and memories.)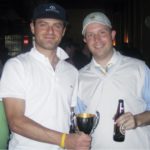 Celebrating his mom's 60th.
After the party, it's the after party- for life.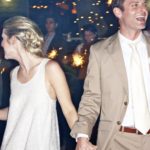 Honeymoon life.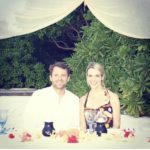 Barefoot beers in January. California life.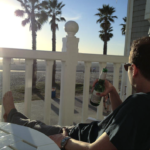 TCU, Zach's school, played at- and won- the Rose Bowl on his birthday when we were living in Los Angeles and all of his friends flew out for it. Not sure it gets better than that.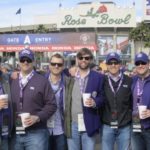 Actually, it does. The Masters with his dad.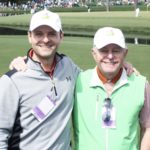 Tan and rested. What was that like?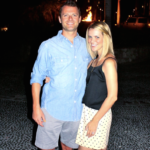 For our first wedding anniversary, I got us surf lessons. He outlasted me for a good hour.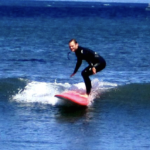 Driving to the Lakers game in our convertible. Twas the life.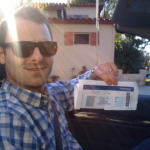 Chilling in the park with the "minister" who married us.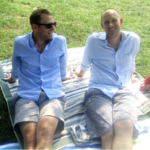 We used to get up at 7am, on a Saturday, pre-kids, to do yoga, hike, jog… what were we thinking?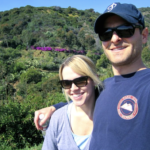 New Year's Eve with two of our favs.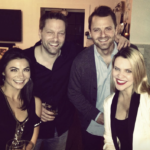 Happy hour in Alaska.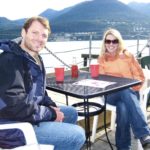 He took his chauffeur duties (for all the award shows I attended while working at Us Weekly) very seriously.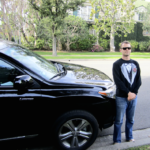 Tailgating at the Rose Bowl.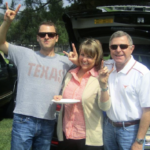 We did Disney (land and world) three times together, pre-kids.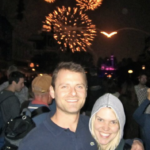 Architecture boat cruise in Chicago.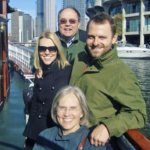 Mad Men party.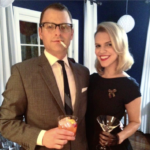 There were lots of Mexican meals with these two while living in LA.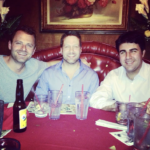 Bowling game: Strong.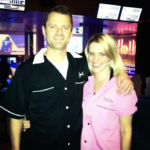 Malibu life. Sigh.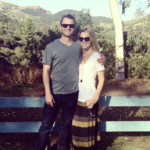 Aspen life. Double sigh.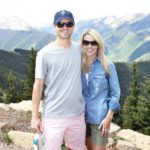 Cabo life. Triple sigh.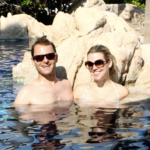 It took these two (and 320 days of sunshine) to get us back into tennis.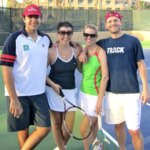 Eating at his favorite restaurant in Positano: Chez Black (a.k.a. The Italian trip that changed everything.) 😉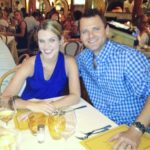 …which leads us to prepping for baby.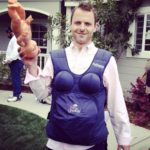 The first photo of Zach and his firstborn.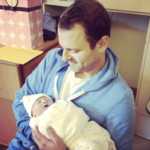 New girl in Zach's life. And now we move from photos of him and me to him and her.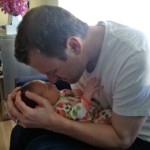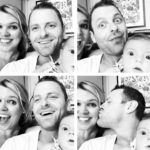 Having an infant didn't stop our travels but being delayed with a baby blows.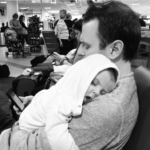 Beach babes.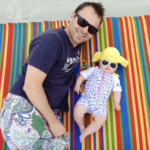 Best buds.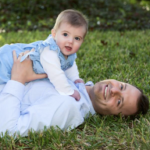 One of my all-time favorite photos of these two. Tea time for Daddy's bday.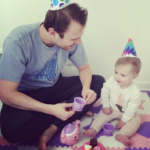 It wasn't all sweetness and adventure, there were plenty of moments like this.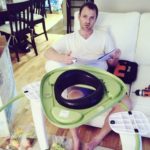 Exhibit 1,104 of playing my games.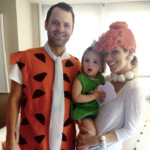 Ice skating at The Greenbrier with my family.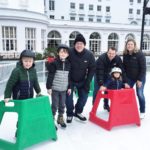 He's never missed a moment. First dentist appointment…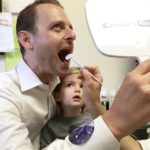 The last four years would not have been nearly as fun without our Red Fox Lane crew.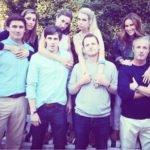 No job too big, no pup too small.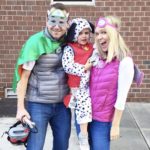 There's not much Zach loves more than music. He's traveled the country to see some of his favorite bands, been to iconic venues. Here were are with some of our favs before Garth Brooks at Yankee Stadium that, after a massive rain delay, went on till 3am.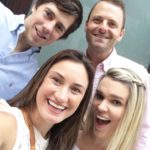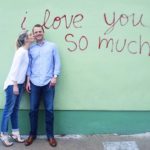 We all teased him that he'd only make girls, was destined to be surrounded and tortured by women and lo and behold… a son.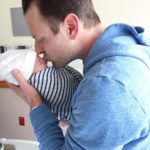 And, now, our family is complete.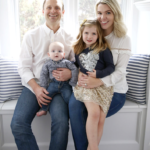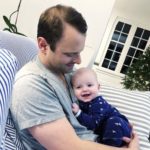 Happy Birthday Zach! We love you.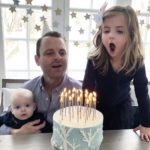 SaveSave
SaveSave
SaveSave
SaveSave
SaveSave
SaveSave
Comments Off

on 40 Years of Zach
May 26, 2020

Guest Blog: I've Been Laid Off Before, But Never in a Global Pandemic

I don't think Zach has ever written a guest post before, has he? I don't know. I've been at this […]

READ MORE

September 18, 2019

Supporting My Spouse Through a Layoff

When Zach and I met, I was making more than him. Then, somewhere along the way, he surpassed me, eventually […]

READ MORE

July 14, 2019

I've been asked for an update on our childcare situation for some time now and had every intention of writing […]

READ MORE