April 8, 2018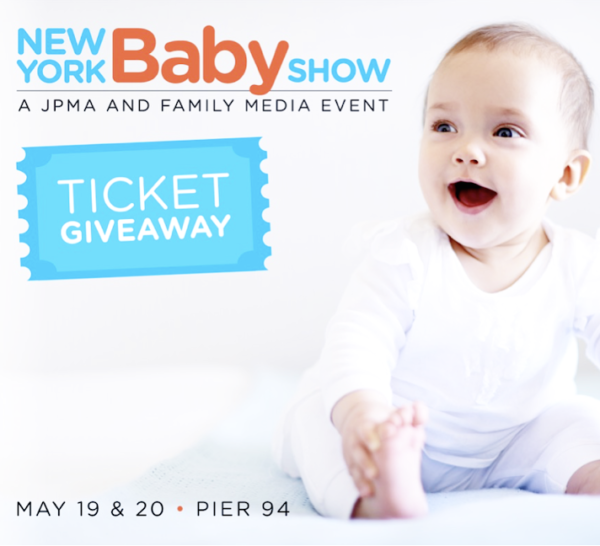 Win Tickets to the New York Baby Show!
I always try to take you along on all of the events I go to for a fun behind-the-scenes look. Well, this time, you can join me! I'm giving away 10 tickets to the New York Baby Show!
If you're in the New York area, will be visiting or looking to travel here, come meet me at the year's best show for new and expectant parents. TONS of brands will be there with their latest and greatest, there's giveaways, speakers and so much more! It's one of my favorite events of the year!
To enter, comment below with why you'd love to go- it's that simple. More info here…
The 2018 New York Baby Show, on May 19 & 20 at Pier 94 will once again be the largest show for new and expectant parents in the country. Now in its 8th year, no other event provides a better experience for thousands of expectant and new families from New York and neighboring counties, seeking a family-friendly jamboree of top brands, great speakers and seminars, big giveaways, and lots of learning, support, bonding, and fun as you make your way into parenthood. We are giving away tickets for you and your family to experience the show. See below for details… etc. Normal ticket price is $30 per family (for 2 adults and up to 4 children), and $20 per individual. 
March 31, 2019

Oliver's First Art Class

Between New York and New Jersey, I've done a lot of things with Lilly and Oliver over the last six […]

READ MORE

June 30, 2018

Museum of Ice Cream: The Pint Shop

We missed the original Museum of Ice Cream installation when it first toured NYC but, lucky for all of us, there's now […]

READ MORE

May 30, 2018

Best of the New York Baby Show

Every year, I try to attend the New York Baby Show to meet up with favorite brands and reps who […]

READ MORE