August 17, 2017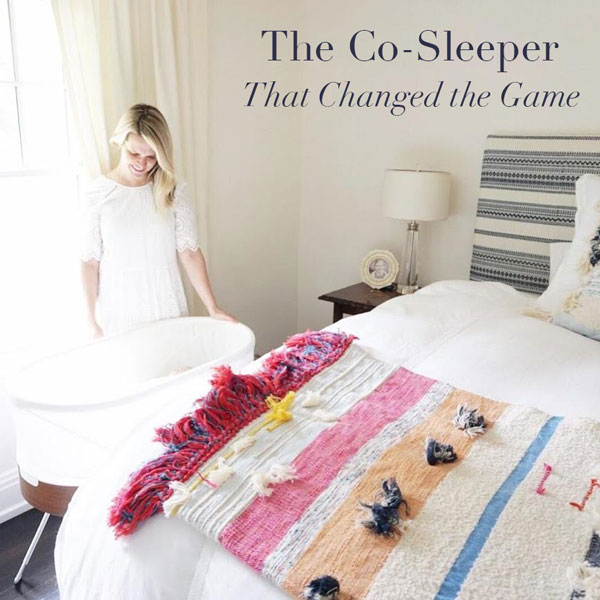 The Co-Sleeper That Changed the Game
When Lilly was born, we borrowed an old co-sleeper from my sister. It'd been passed down from her two sons and once we were finished with it, she used it again for her daughter. After four infants and ten years, it had to go so I was on the hunt for a new bassinet for my babe-to-be. I'd been hearing a lot about the SNOO Smart Sleeper and was intrigued. Shortly after, I got to demo it an event, where it was pitched to me as having a night nurse for $7/day and I was sold. Wouldn't you be?
Just take a look at all that it offers:
SNOO boosts sleep with the soothing white noise and motion your baby loved, 24/7, before birth. Oh, and SNOO is also the safest baby bed ever made.
Reduce crying, Boost sleep.
Gently rocks – all naps and nights – to help your baby be a better sleeper (up to 6 months)
Chooses the best motion (slow swing for sleep, faster jiggles for upsets)
Dual mesh walls maximize comfort, safety and breathability
SNOO's easy "5-second swaddle" is hip safe and never unravels
Protective swaddle wings keep your baby safely on the back
SNOO's gradual weaning feature makes for easy transition to crib
Chooses the best white noise (soft rain for sleep, womb sound if crying)
SNOO soothes, monitors and responds to your baby's needs. It chooses the best white noise and motion to boost sleep – or calm midnight meltdowns – all while keeping baby in the safest position, on his back.
SNOO comes with organic fitted sheet and 3 SNOO Sacks made with organic cotton
I'm here to tell you it delivers. Ollie is often frantic and as soon as he's placed in the SNOO, he immediately calms down. It's like he knows; he's in home base, can finally relax and he'll be asleep in no time.
The other thing we did with Lilly was swaddle her in muslin blankets. Big mistake. She snuck out of those suckers every time, waking her up, making her upset and us too because we were also losing sleep. With the SNOO sacks, there's no getting out of them. Plus, there's no extra material that can become a safety hazard. The fit is snug, the material is breathable and it clips in, so they're stable and safe.
We also love that there's an app for it so you can adjust the settings from anywhere in your home. We can be downstairs with his big sister and, with the touch of a button on our phones, change the settings. Plus, it alerts us if he's upset and automatically bumps it up a setting to soothe him.
And it's by Dr. Harvey Karp, pediatrician and founder of Happiest Baby, who took 5 years to develop it. I worked with Dr. Karp while I was at Us Weekly and the Hallmark talk show Home & Family. The man knows his stuff when it comes to babies.
Do yourself a favor and make an investment in the SNOO. It's worth every parental penny. You can't put a price on your sleep, their safety- or your sanity!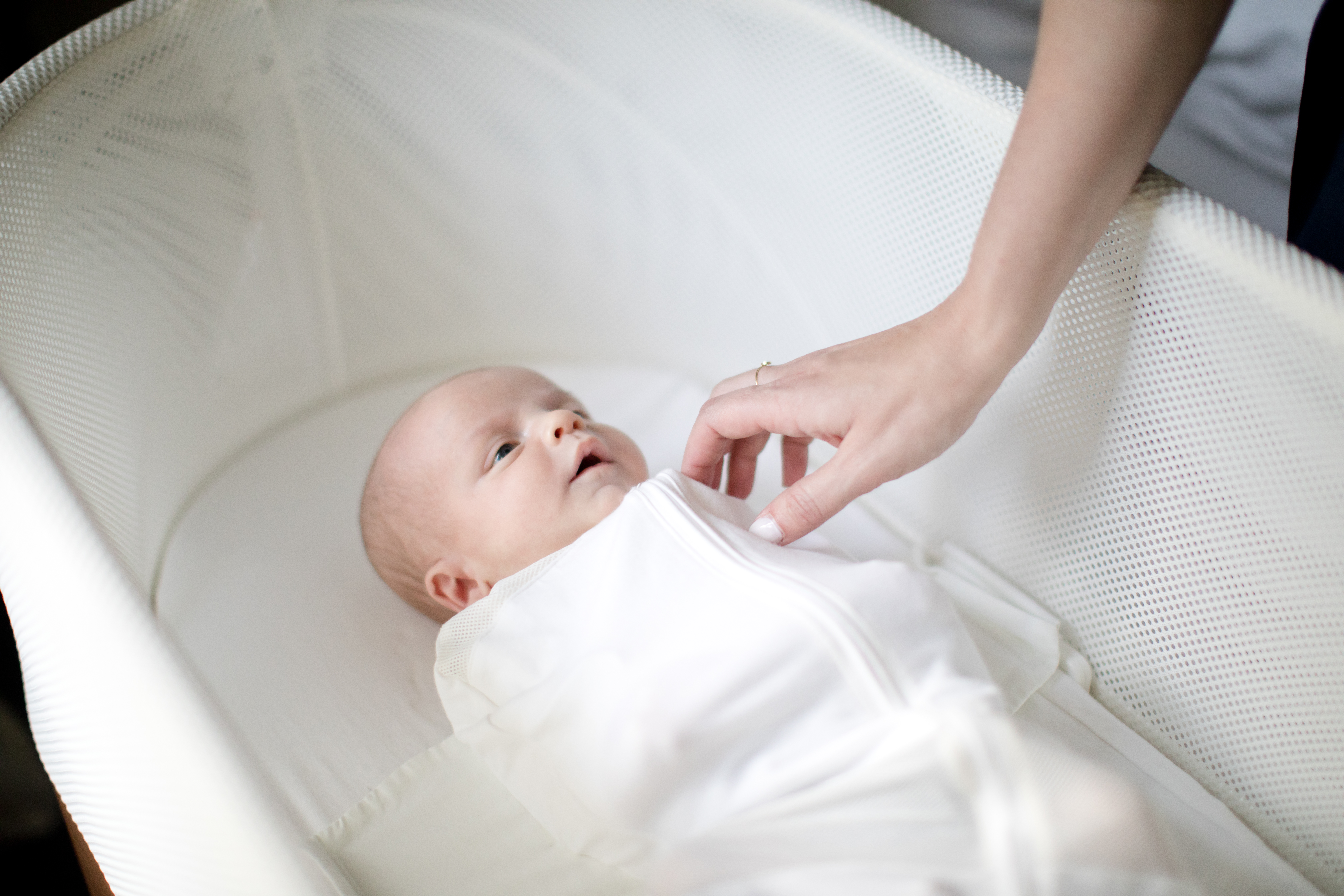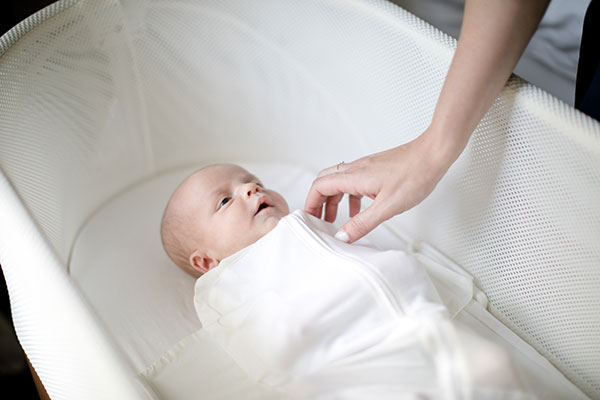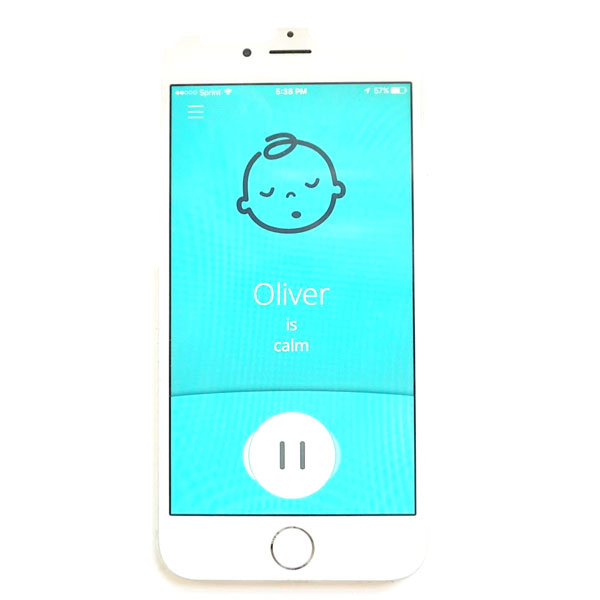 The app makes it so easy. We can be down in the basement and instead of running two floors up, adjust the settings and soothe him from our phones- genius. Plus, these little faces melt me every time.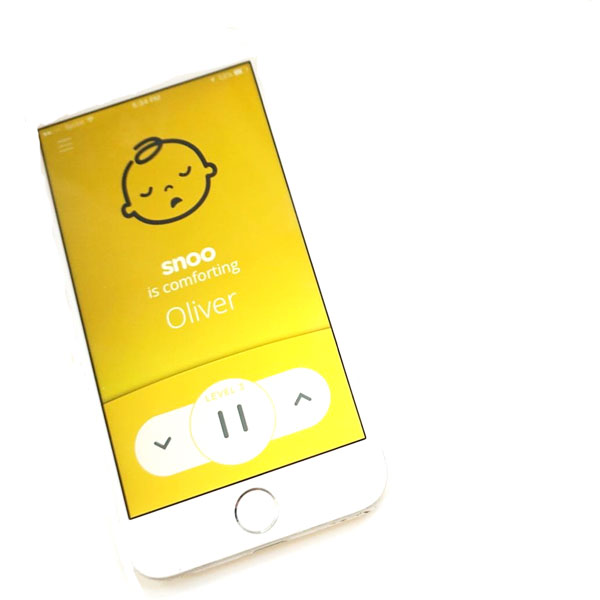 Seriously, seconds before this, he was overstimulated and upset. A minute in the SNOO, and he was calm.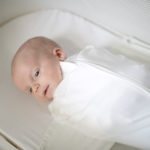 I wish we'd had this when Lilly was an infant. It would've made things so much easier. Thankfully, we have it for Oliver. While it's definitely a splurge, I believe it's worth the investment. Save on all of those overpriced outfits they never wear (Ollie's always in a sleeper or onesie) and put your money towards sleep!
Or enter to win our giveaway. One lucky NNA reader has a chance of winning your own! Head to Instagram to enter.
This post is sponsored by Happiest Baby. 
SaveSave
SaveSave
SaveSave
SaveSave
SaveSave
SaveSave
SaveSave
SaveSave
SaveSave
SaveSaveSaveSave
SaveSave
SaveSave
SaveSave
January 16, 2018

My Brave Little Boy's Big Surgery

I'm pretty sure on the list of every parent's nightmares is having their child put under. It certainly was on […]

READ MORE

September 28, 2017

The Best Baby Swing/Seat On the Market

When Lilly was born, I did everything my older sister did (with her kids), bought what she bought, registered for […]

READ MORE

September 20, 2017

My New Diaper Bag Backpack

Lilly's not the only one with a new backpack! Mama got in on the action too. I am seriously obsessed […]

READ MORE