January 10, 2017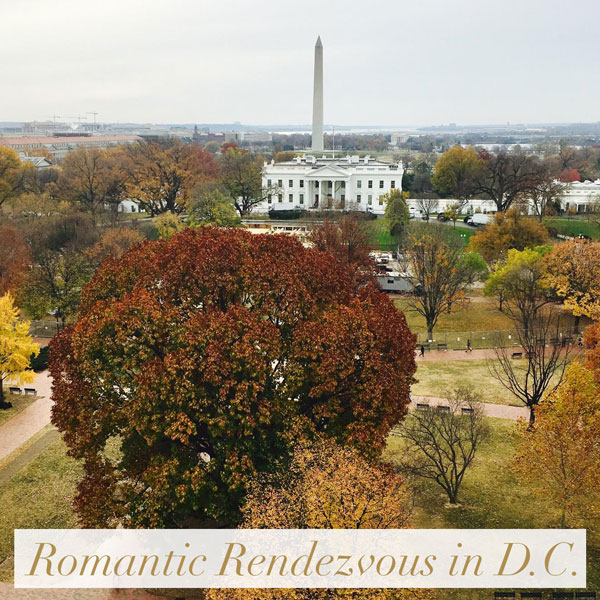 Romantic Rendezvous in D.C.
It's no surprise that the best job I've ever had (one where I was respected, valued, mentored, trusted, challenged and had a ton of fun) included the best assistant I've ever had. I hired Amy from a stack full of resumes because of shared work experiences. I knew if she could cut it in the weekly magazine world, she'd be able to hack it on a daily television show. She also was one of the most well-educated people I've ever met and actually overqualified for the job.
She anticipated my every need, looked out for me at every turn and made everyone around her shine. The stupidest thing I've ever done was promote her (within weeks) as I've never come close to replicating her (but she was a rising star and deserved to grow). The good news is, she's remained one of my closest friends. She's one of my biggest cheerleaders, reads everything I write, is the first to like it, constantly checks in on me and, like a six sense, when I need it most, from a coast away, without any forewarning, sends me the most supportive notes. 
While her star continued to rise (she's kicking ass at E! right now), she struggled to find love. That's where my counsel for her came in. I kept reassuring her that it would happen. After all, she's done the work and is such a catch, it was only a matter of time. And then, it happened. The funny thing is, he was there all along, working with us. The nicest guy on the entire staff (maybe in the entire city) became her guy this past June. After she left Home & Family, they met up for drinks to catch up. And the rest is history. It's been six solid months now and to celebrate their romance, they recently took a romantic rendezvous and brought us along for the ride…
As luck would have it, a few things in my life intersected over the Thanksgiving holidays: my new(ish) relationship of 6 months had hit that point where it was time for my boyfriend to meet my family in Virginia (and for me to see if this caused him to run away screaming or drink himself into embarrassment. To my great relief and surprise, none of these things happened but more about that later.), I'd been asked back by Georgetown University to give a lecture about creating digital video and my aforementioned boyfriend, Mike, suggested we get away for a few days to celebrate our anniversary (Ah, the joys of a new relationship- I don't want this phase to ever end.).
We packed our bags and extended our Thanksgiving break from our prospective jobs by a few days and headed to Washington D.C. for what is, honestly, one of the best trips I've ever taken.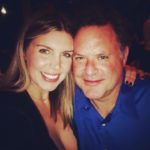 We made our way to my parent's home on the Rappahannock River in Virginia, about 2 hours south of D.C., where my boyfriend charmed and delighted my family for four days! How, I have no idea (I love them but, as everyone knows, your family is the express route to Crazytown and bringing someone new into the fold can present a unique set of challenges.). Everyone got along, became fast friends and before I knew what had happened my Mom was making Mike snacks in the kitchen and they were laughing like old friends while I caught up with my sister and got some much needed rest. It was a fun, relaxing trip home and went better than I ever could have hoped for.
On Sunday we packed our things, said goodbye to my family and headed off to Washington D.C. We arrived at our lovely hotel, The Hay-Adams, a historic Federal-style boutique hotel right across from The White House. We got there a little before check-in and went downstairs to the restaurant and bar, Off The Record. I went to college in the D.C. area and had always heard about this bar but never made it; I'll never make that mistake again. It's the perfect combination of off-the-beaten-path, cozy D.C. charm and delicious (and generously-portioned) cocktails. My favorite part has to be the original caricatures of political figures that line the red walls. We picked a table right by RBG, one of my personal heros.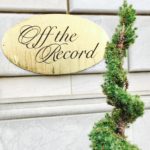 After a boozy lunch, because that is what holidays are for, we headed up to our gorgeous room. We had a lovely view of Lafayette Square and could even see the White House from our balcony! The details in the room were my favorite; from a beautiful ornamental fireplace to the plaster castings on the ceiling to a soft, fluffy bed. The combination of modern convenience with that distinctly Washington D.C. historic charm set the perfect tone for a romantic getaway after a very family-full Thanksgiving- exactly what Mike and I needed.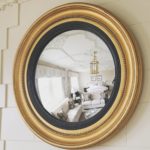 The romance kicked into high gear for dinner at Georgetown's famed 1789. A crackling fire roared by our table as we dined on a decadent 4-course dinner. The Dry Aged Duck Breast was to die for. We capped off our evening with a nightcap back at Off The Record and hit the sack, well-fed, well-wined and blissfully happy.
The following morning meant time to explore. The best part about The Hay Adams, aside from the insanely comfortable bed, is it's proximity to everything you want to see and do in D.C. We took a walk down to the South Lawn of the White House (where we may have begged the Obamas not to leave while we stood at the gate and snapped some pics) and took in the charm of this beautiful city's architecture. A leisurely breakfast followed at The Lafayette Restaurant back at the hotel and then it was time for me to get ready for my lecture.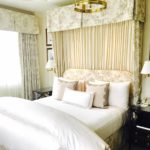 The lecture went great and I felt like I learned more from the student's questions than they did from me but that's the beauty of education- one's never too old to learn! We celebrated my successful moonlight gig as a College Lecturer at RPM D.C. The warmly lit dining room and delicious Italian food was just what we wanted after braving the cold, wind and rain that had marked the day (It's charming but when you've lived in SoCal for nearly 10 years cold + wind + rain = freezing person.).
The following day was all about rest, leisure and not having an agenda, which is not as easy for me to do as I'm a very on-the-go kind of gal but Mike makes me chill out once in a while and I'm growing to love it.  We woke up late to the sound of a softly falling rain, curled up in our super comfortable bed and read the paper (that the hotel leaves outside your door- amazing) and got ready on our own time.  We strolled down to Founding Farmers DC with the intention of a late breakfast but missed the cut off for breakfast (it was almost 1PM after all) so lunch it was and the incredibly flavorful, stick-to-your ribs pot roast was the perfect meal for a chilly afternoon.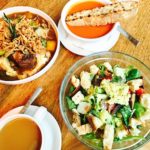 In an effort to counter the rich meals we'd been indulging in for days on end now, we walked over to the Museum of Natural History so we could claim we did something other than eat and sleep on this trip (ha!). We saw the Star Spangled Banner, Julia Child's Kitchen (pic below) and even the original Burt and Ernie and despite the unrest that marks this moment in our nation's history, I'm reminded that we have come together under far more dire circumstances and we must find it in ourselves again to stand together, fight for what we believe and rise above as a society in this watershed moment of our history together.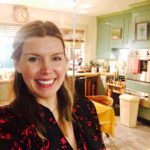 We really let ourselves get lost in the museum and take it all in. After a full afternoon of history, it was time for a snack. If you find yourself in D.C. do yourself a favor and go to Barcelona Wine Bar. Cancel plans, move your dinner reservations, whatever is needed- go there!  Seriously, it's that good. A beautiful outdoor fire greeted us and we enjoyed some wine before moving inside (the rain returned with a vengeance) where we enjoyed some of the wide variety of tapas they offer ranging from grilled lamb to the Jamon and Chickpea Croquettes which are light, crunchy and savory. They alone are worth a trip back to D.C.
The next morning marked our last in D.C. before we headed back to L.A. We reluctantly packed our bags and took a last walk around before the rain started up again and we made our way to the airport to head back to reality.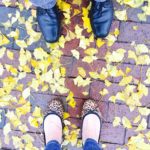 Our stay in D.C. really was the perfect romantic getaway full of beauty, comfort, charm and fun; just what we needed to recharge before the holiday onslaught begins.
February 6, 2018

You Make Me Blush

Valentine's Day is a week away! What will you get the girls in your life? Wife? Sister? Mother? Mom friend? […]

READ MORE

January 1, 2018

40 Years of Zach

My husband, Lilly and Oliver's father, the one and only Zach Friedman, turns 40 today. Since we met at 25 […]

READ MORE

December 7, 2017

Catering Christmas: One Daughter's Story of How She Lost Her Mother While Becoming One Herself

Life works in interesting ways. Years ago (many more than I'd like to admit), I went to college with a […]

READ MORE