July 27, 2015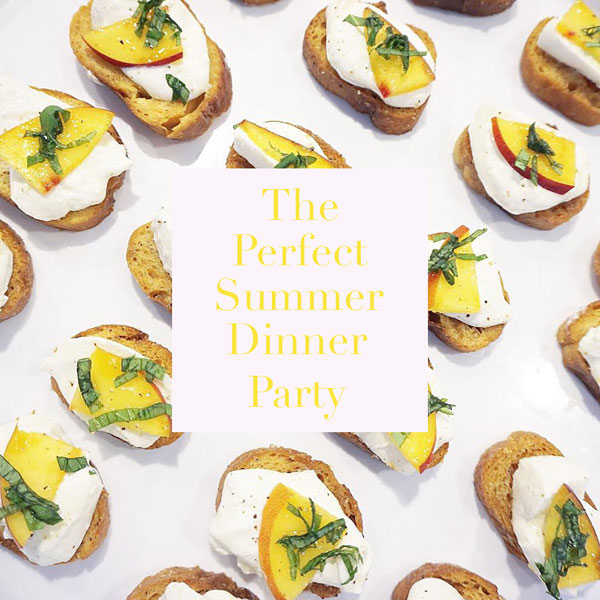 The Perfect Summer Dinner Party
If you're looking for the perfect summer dinner party menu or even just some new ideas for your family that you'll break up and make several nights, you've come to the right place! Last week, we threw a mermaid sprinkle shower and our friend Amanda, one of the co-hosts, whipped up an amazing, sea-inspired smorgasbord. Today, I've asked her to share the recipes with all of you. Bon appétit!
APPS
Watermelon Pizza
Watermelon sliced like a pie and topped with thinly sliced red onion, goat cheese crumbles, mint and salt and pepper.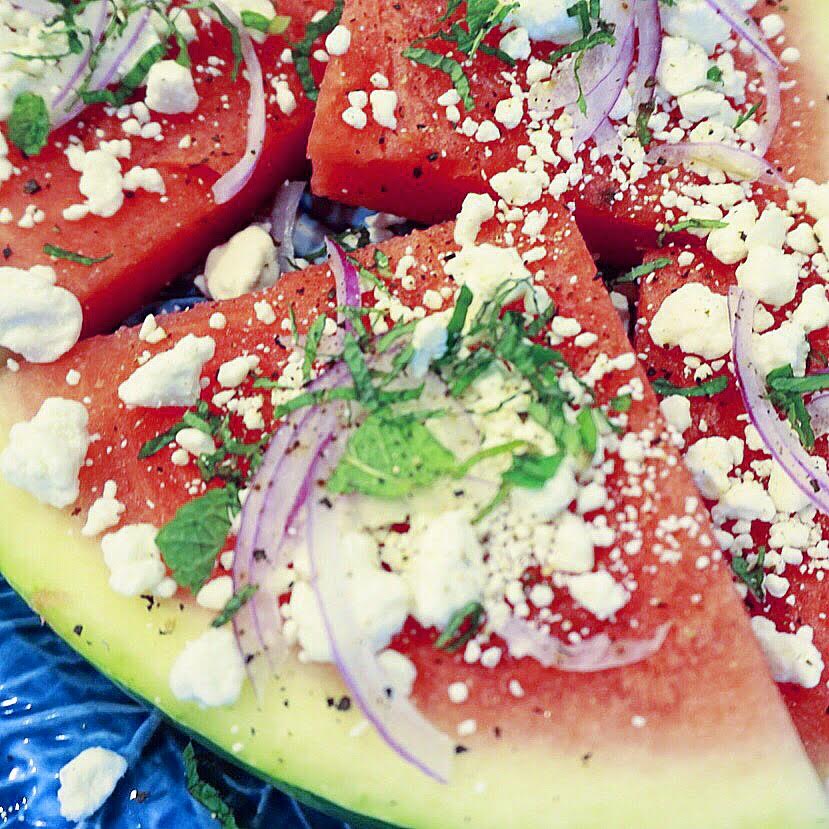 Peach & Buratta Crostini
Toasted baguette (or pre-made crostini), buratta, sliced nectarine, basil, salt and pepper and drizzle with white balsamic vinegar.
DINNER
Seasonal Salad
Mixed greens, avocado, mango, red onion, radish, jicama and red cabbage with a homemade dressing. To make the dressing, place  half of a jalapeño, de-seeded, 4 cloves of garlic, 1 avocado, 1/4 cup of olive oil, 2 tbsp red wine vinegar, 1 lime and salt and pepper in a food processor, pulse and toss.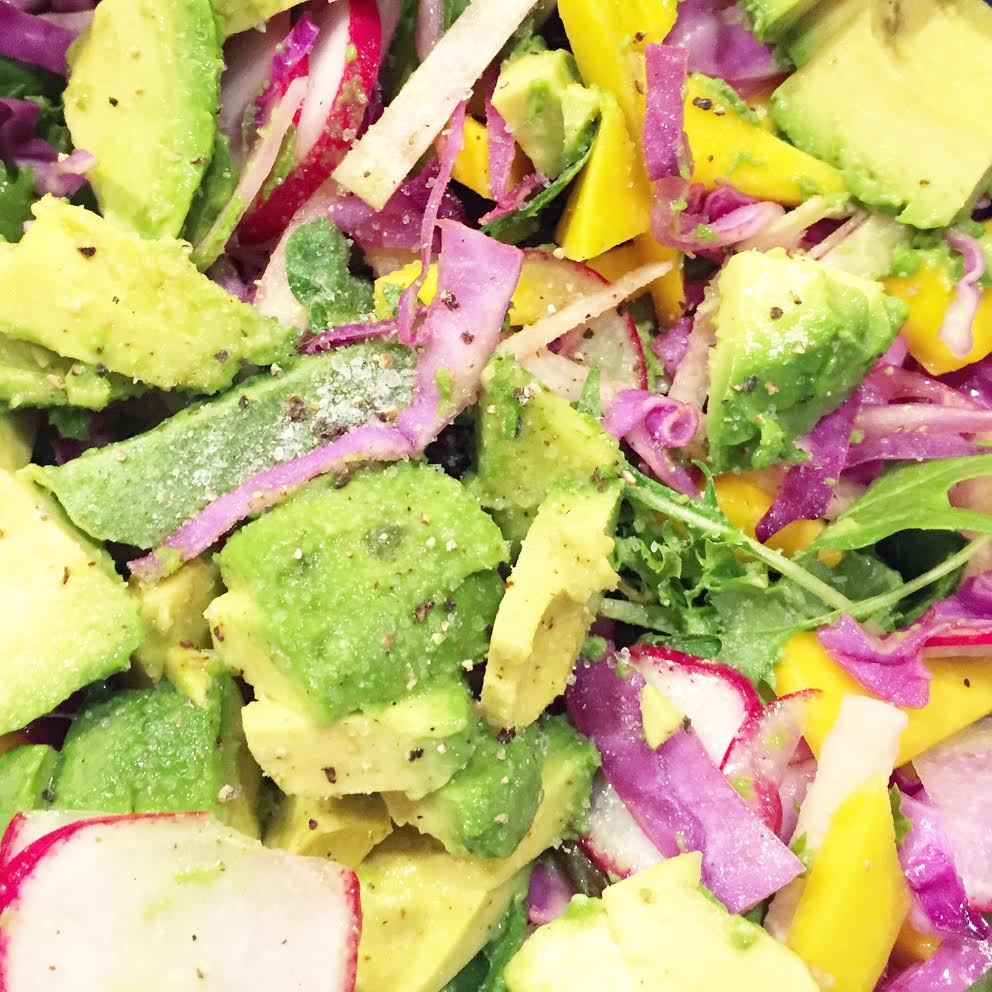 Shrimp Lettuce Wraps
Toss shrimp with a little olive oil and a couple of teaspoons of Old Bay, sautee, then chill. Mix with 2lbs of shrimp, 1 cup of small diced celery and a 1/4 cup of mayo. Place in lettuce wraps and serve.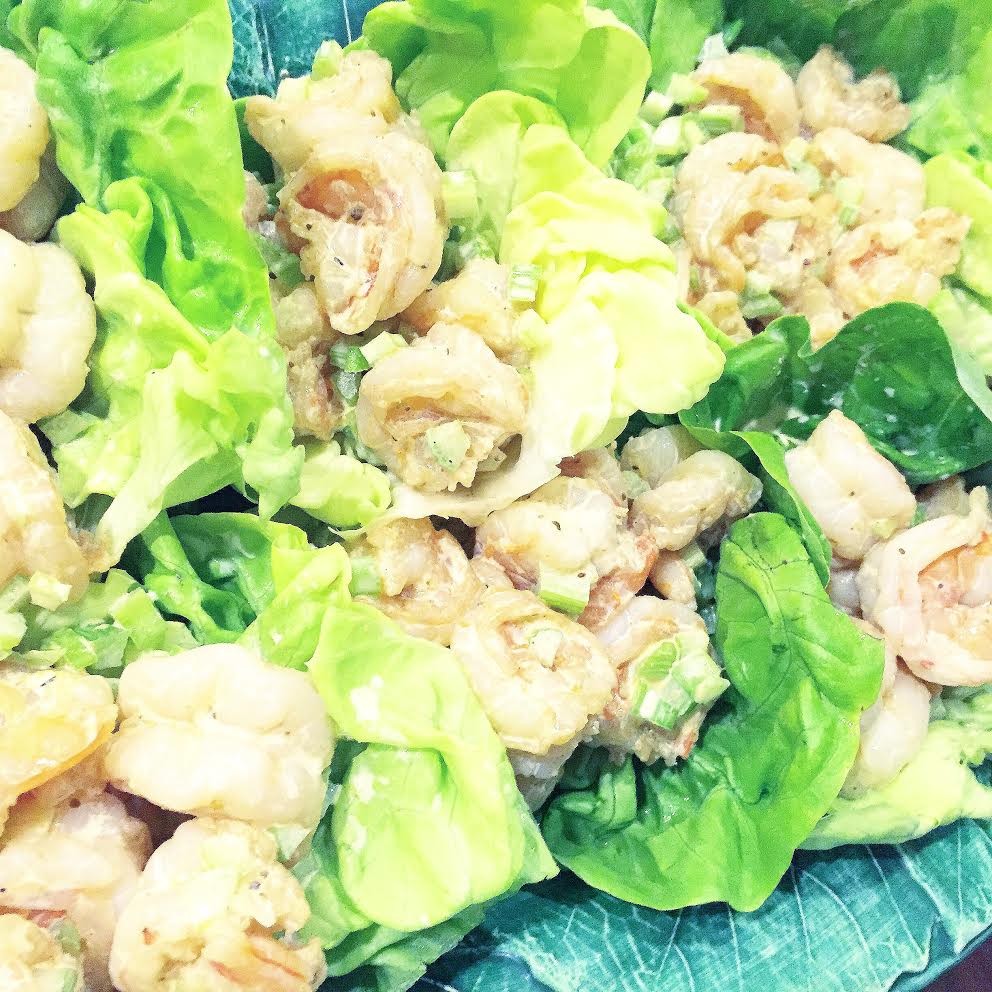 Chicken Skewers
Bring 2/3 cup of pineapple juice, 1/2 cup soy sauce, 1/2 cup ketchup, 3 cloves of minced garlic and 2 tablespoons of brown sugar to a boil and simmer for 10 mins. Mince 2 tablespoons of ginger, add to mixture and put in fridge to cool. Pour cool mixture over chicken and marinate in fridge for 6-8 hours or overnight. Place chicken on soaked skewers and grill.
Fish Tacos
Coat cod with salt, pepper, cumin and olive oil and bake at 425 for 15 mins. Place on flour (or corn) tortillas, top with jicama, red cabage slaw tossed with olive oil, lime, cilantro and salt and pepper, sliced avocado and radish and drizzle with crema. For the crema, place 1 cup of greek yogurt, 1/4 teaspoon of cumin, 1/2 of a lime and a pinch of red pepper flakes, place in a Ziploc bag and cut off the corner to squeeze on to tacos.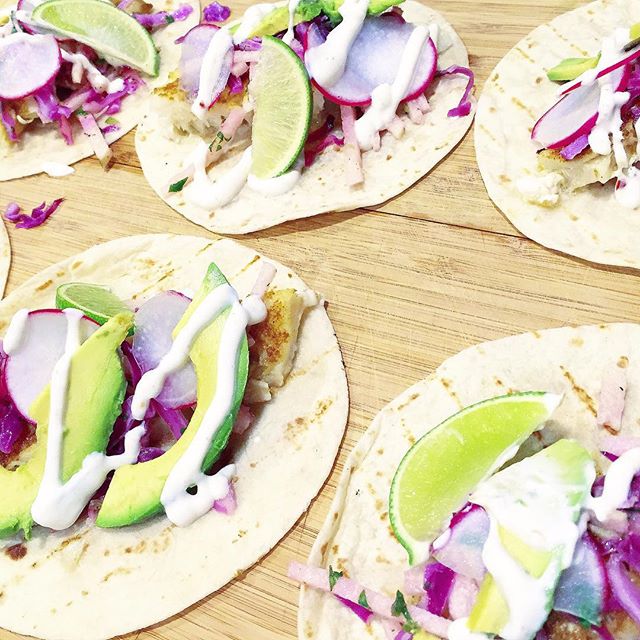 Corn Salad
Sauté 1 small diced onion in 2 tablespoons of butter for 2 minutes, add 1 diced red bell pepper and 1 bunch of asparagus, diced, for 2 mins, then add 5-6 ears of corn, chopped off the cob for another 5 minutes until asparagus turns bright green.
December 7, 2017

Catering Christmas: One Daughter's Story of How She Lost Her Mother While Becoming One Herself

Life works in interesting ways. Years ago (many more than I'd like to admit), I went to college with a […]

READ MORE

September 19, 2017

The Best Banana Bread Recipe

Daniel Tiger's mom and I have two things in common. 1) We wear the same outfit every day. Mine usually […]

READ MORE

September 5, 2017

Nantucket Girls' Trip

If you read my Insta account, you know I've been housebound (and hectic!) all summer so when I put out […]

READ MORE