February 2, 2016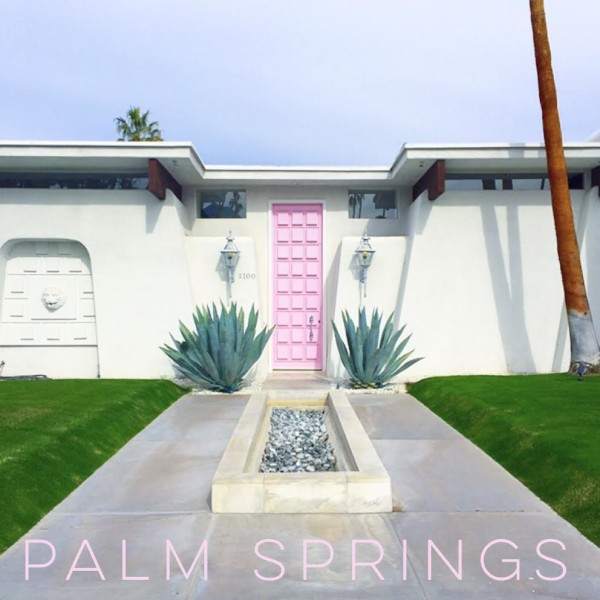 Palm Springs
When Zach told me he had a conference in Palm Springs in January and asked if I wanted to come along, my only question was, "How long can we stay?" Seriously. Any excuse to take a break in the middle of winter, kid-free, to a warmer place is an absolute given in my book but when it's place as colorful and charming as the California desert, I'm in. And, it turned out, we couldn't have planned it more perfectly. Winter Storm Jonas was looming, we got out just in time and returned after it and the airport nightmares were over. It never works out in our favor like that. We're always the ones who have a sick child, a delay, cancelled flight or some sort of travel disaster. But, not this time!
We made a quick stop in LA to both do some business. I met with some publicists, agents and fellow bloggers. Of course, I also made time for some favorite spots in between meetings. We lived in southern California for two years so I hit up some old haunts as well as  some new (to me) establishments.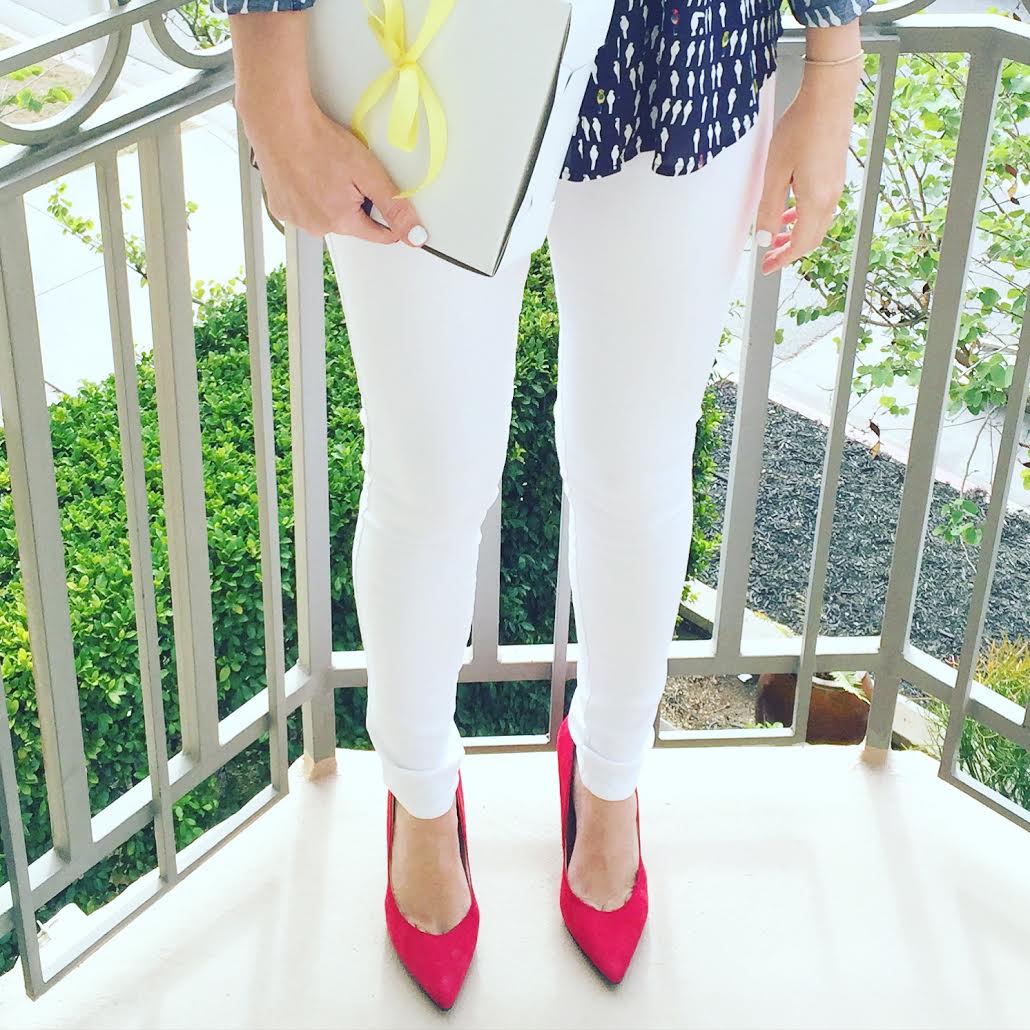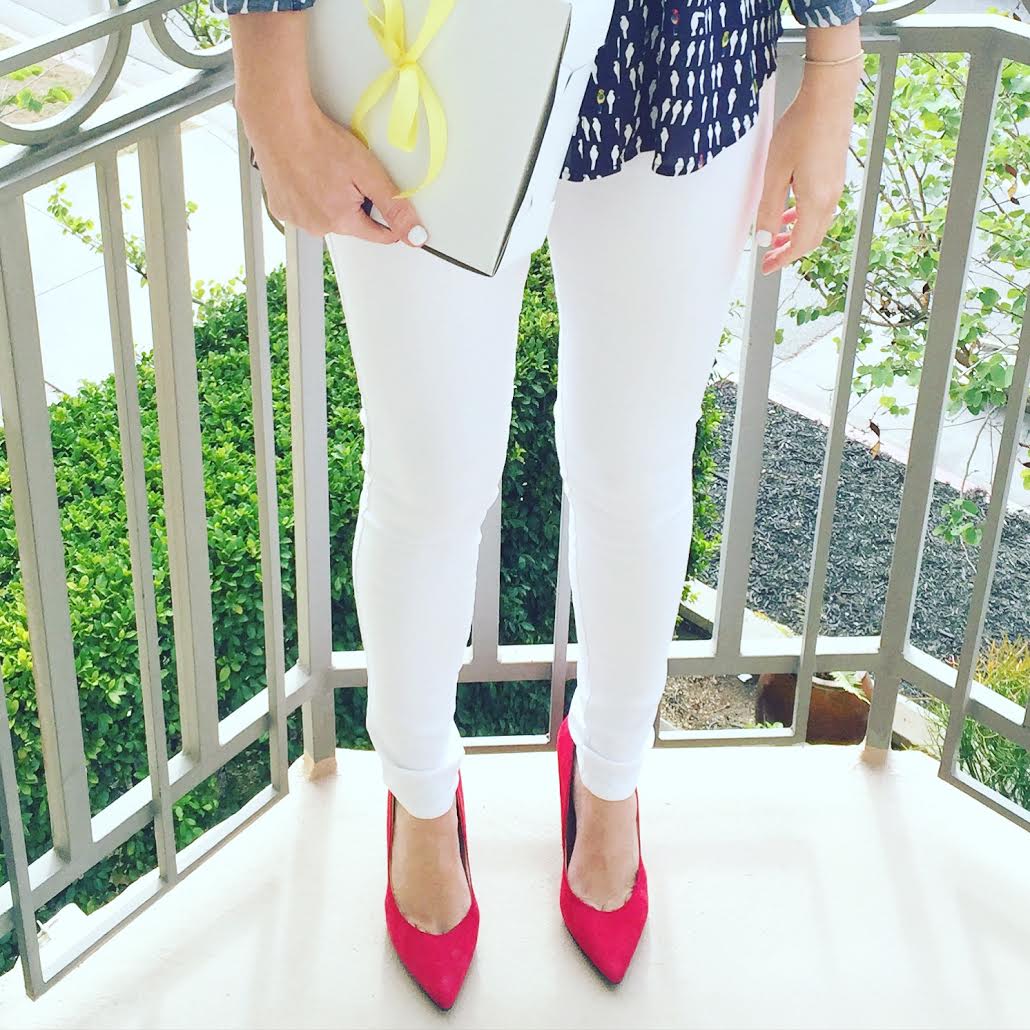 I started out my LA morning with Fonuts, baked, vegan, gluten-free donuts, for some fabulous fashion folk but, of course, had to test one out myself first! Who needs dairy and all that other stuff? They were delicious!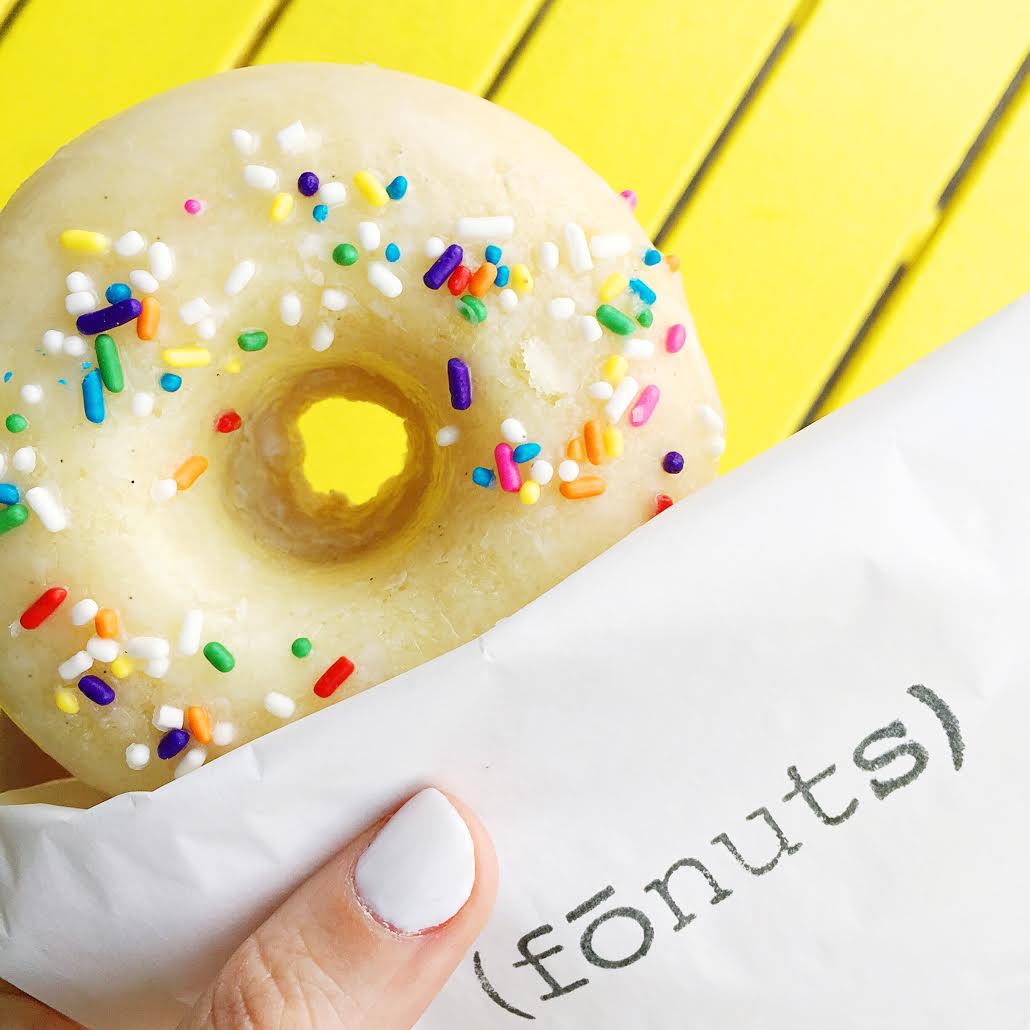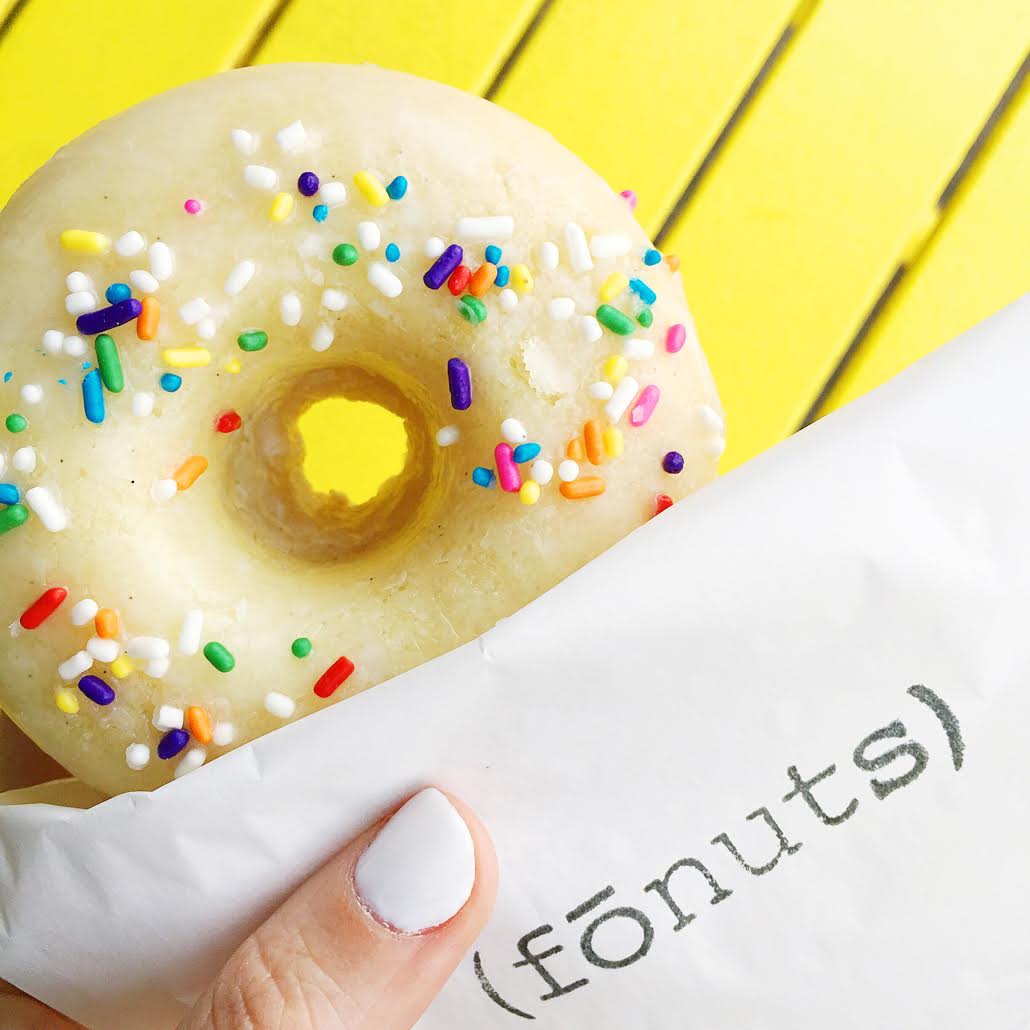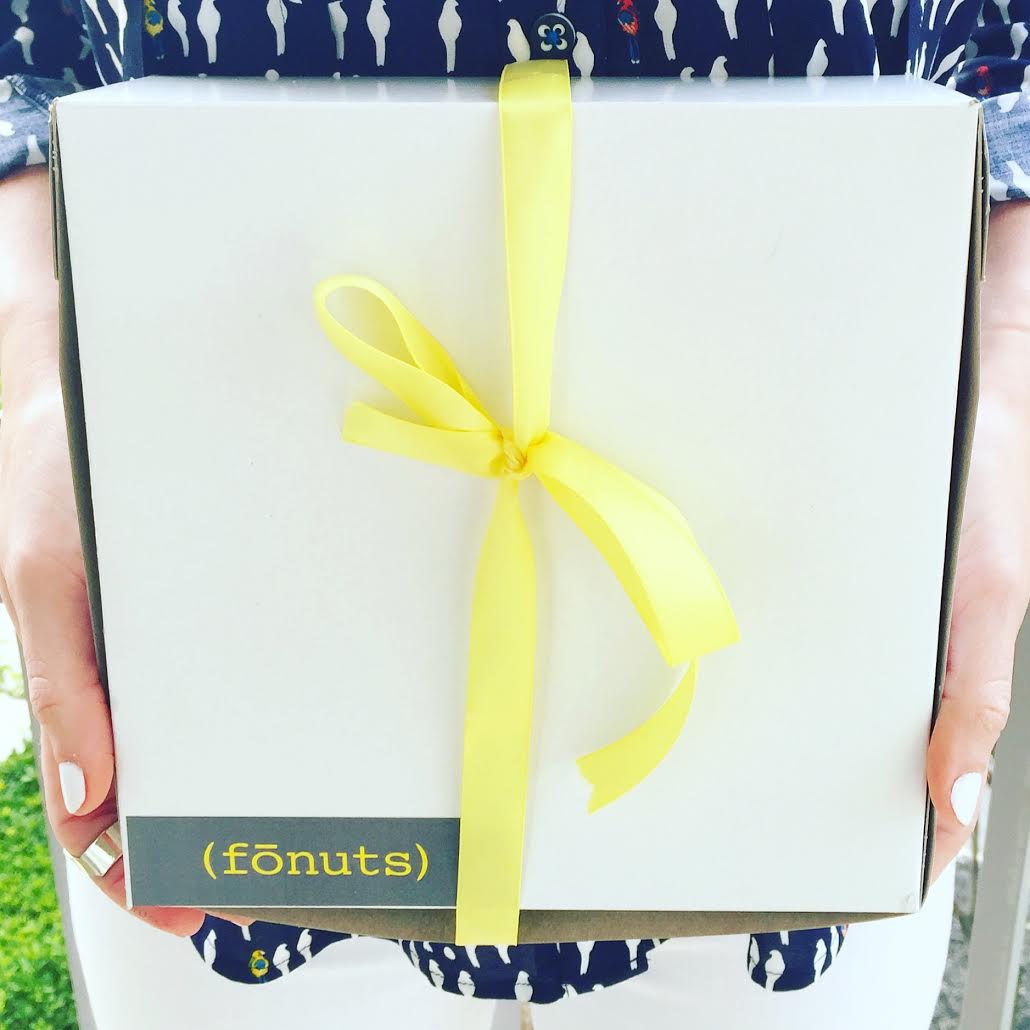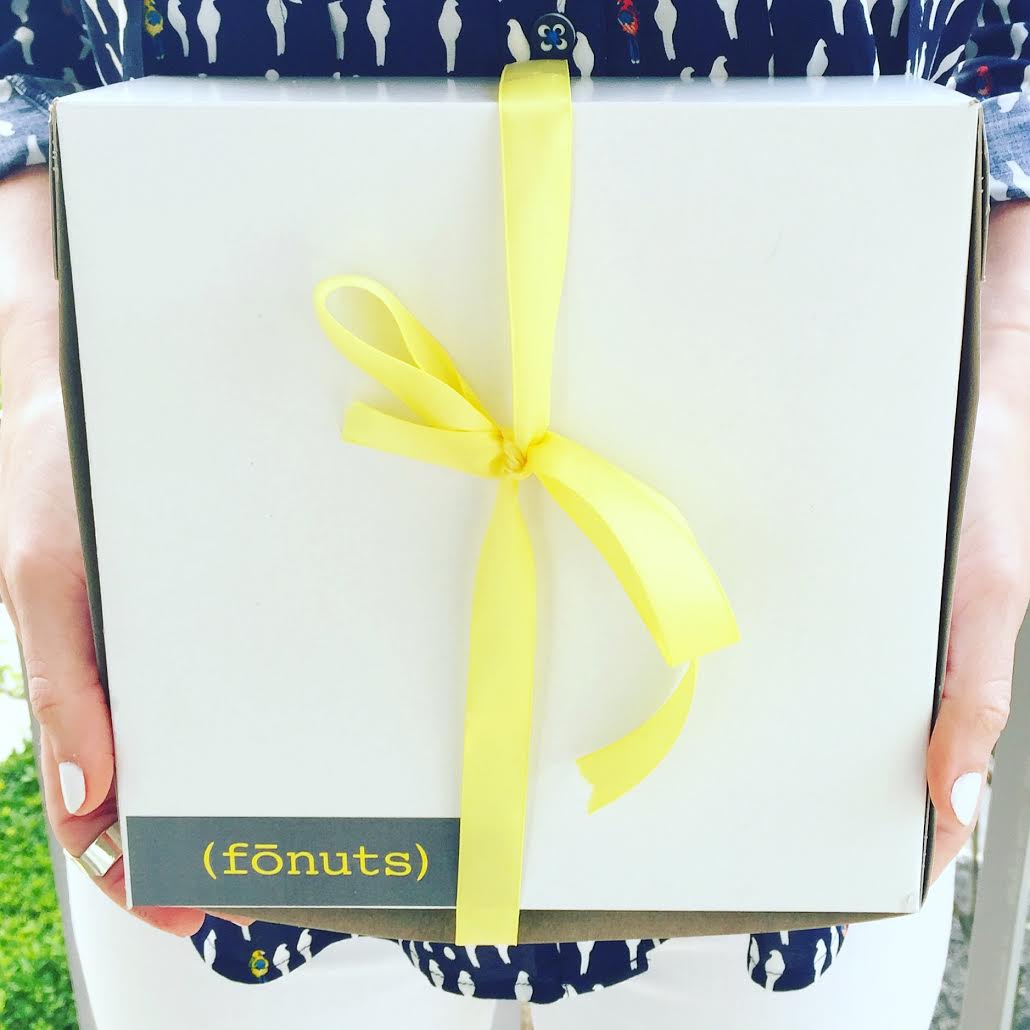 Even the office buildings are prettier out there.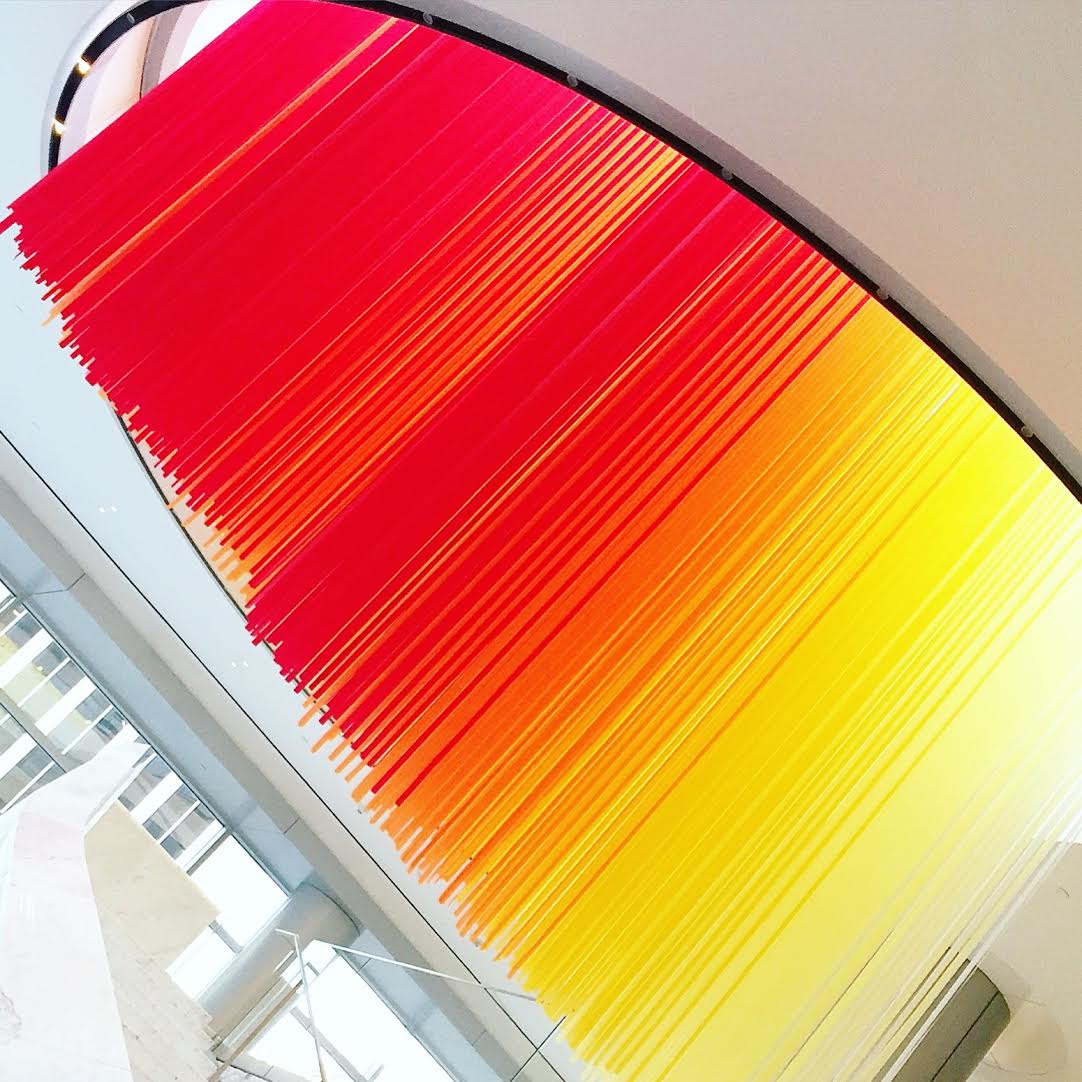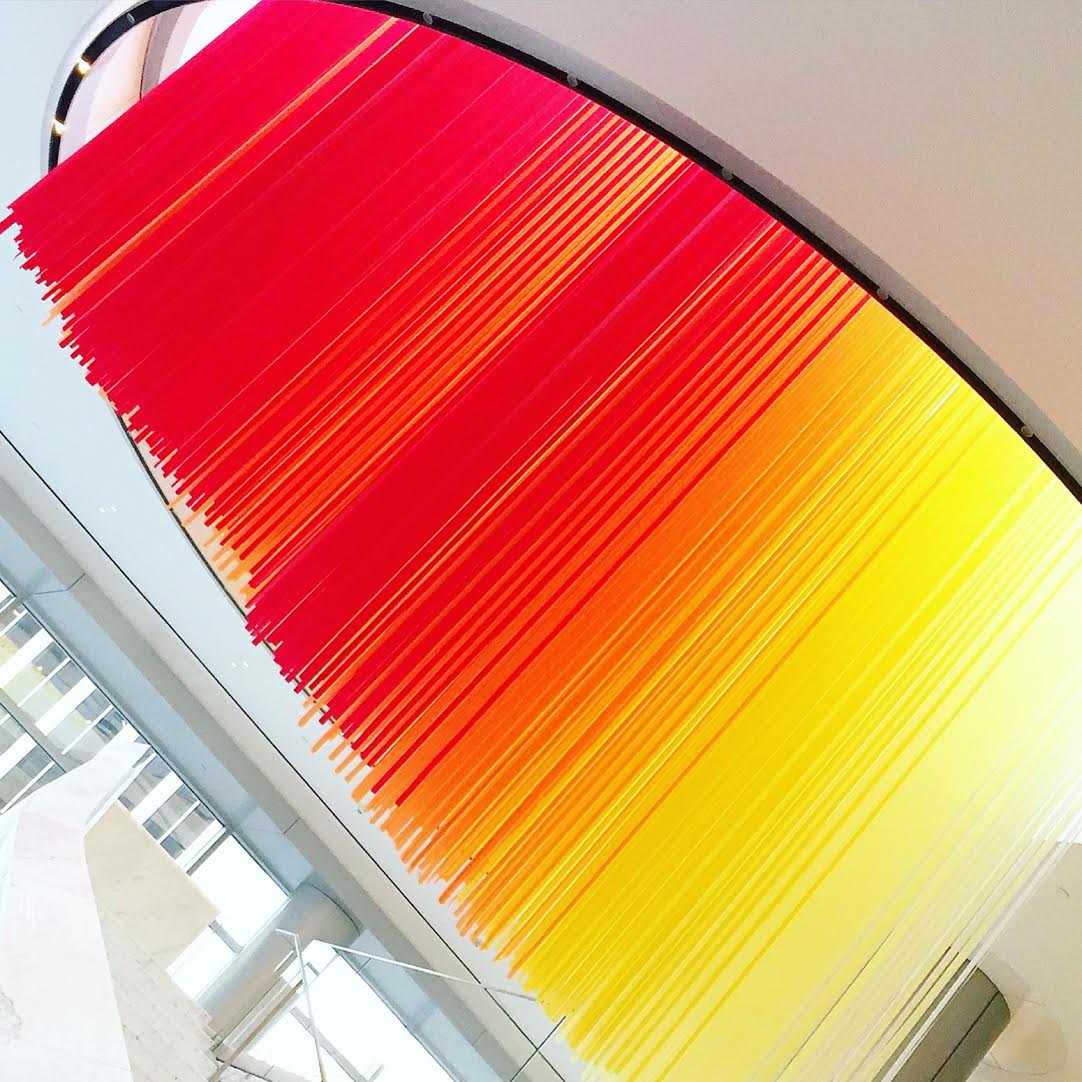 Lunch at Lemonade, one of my favs that I deeply miss here in NYC.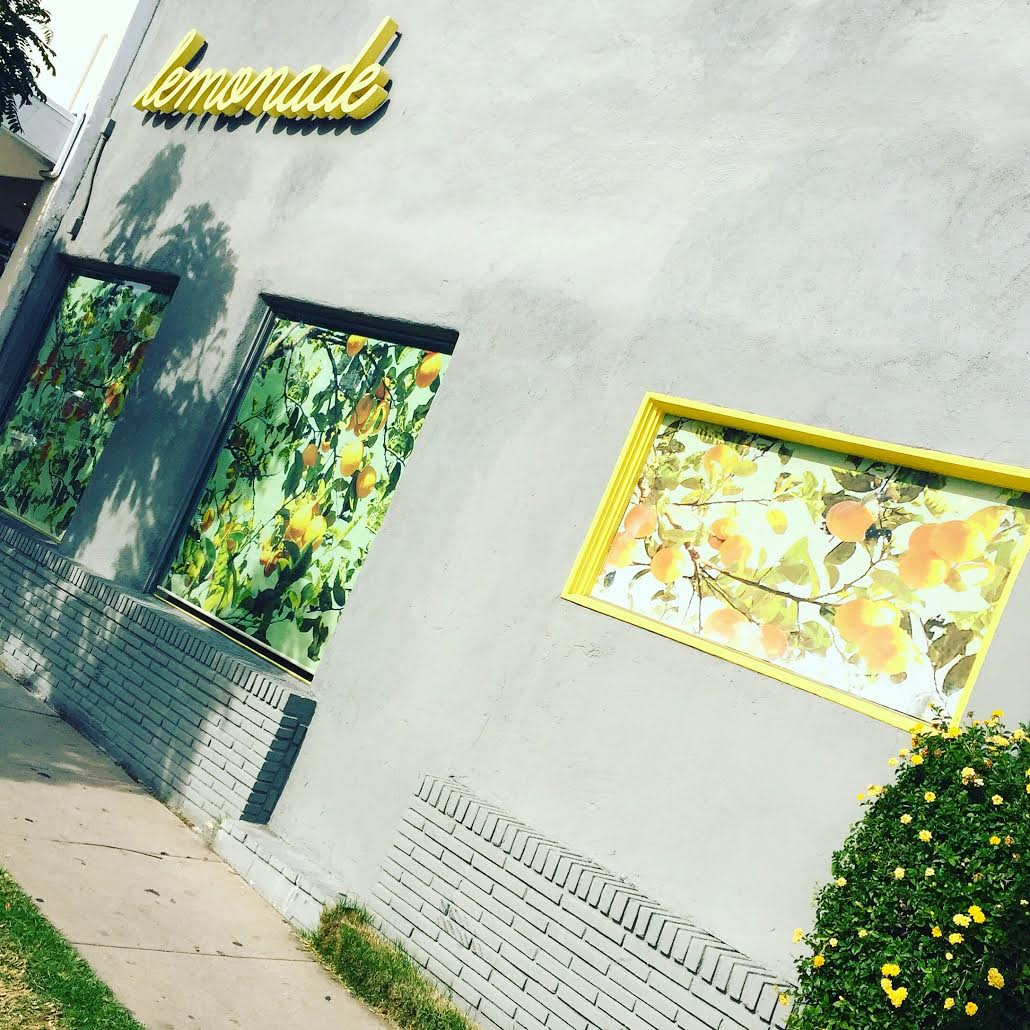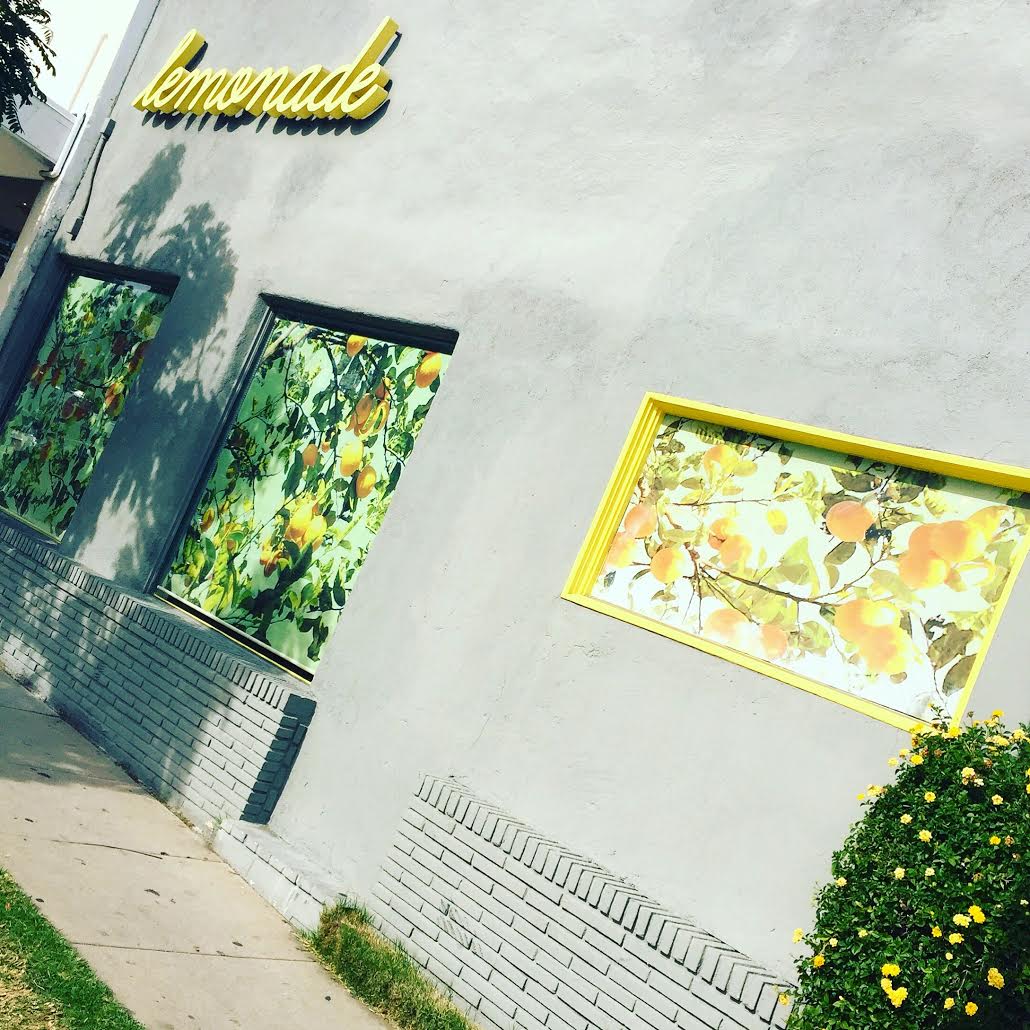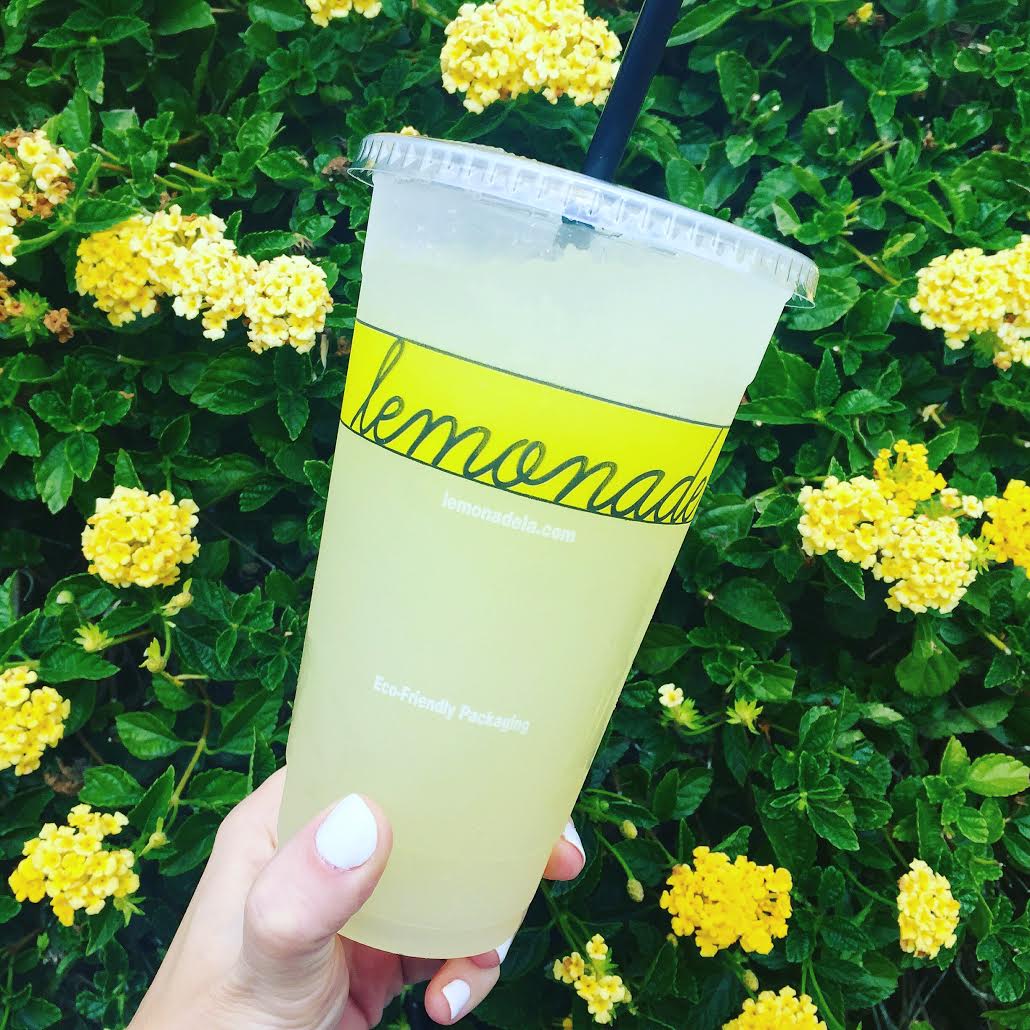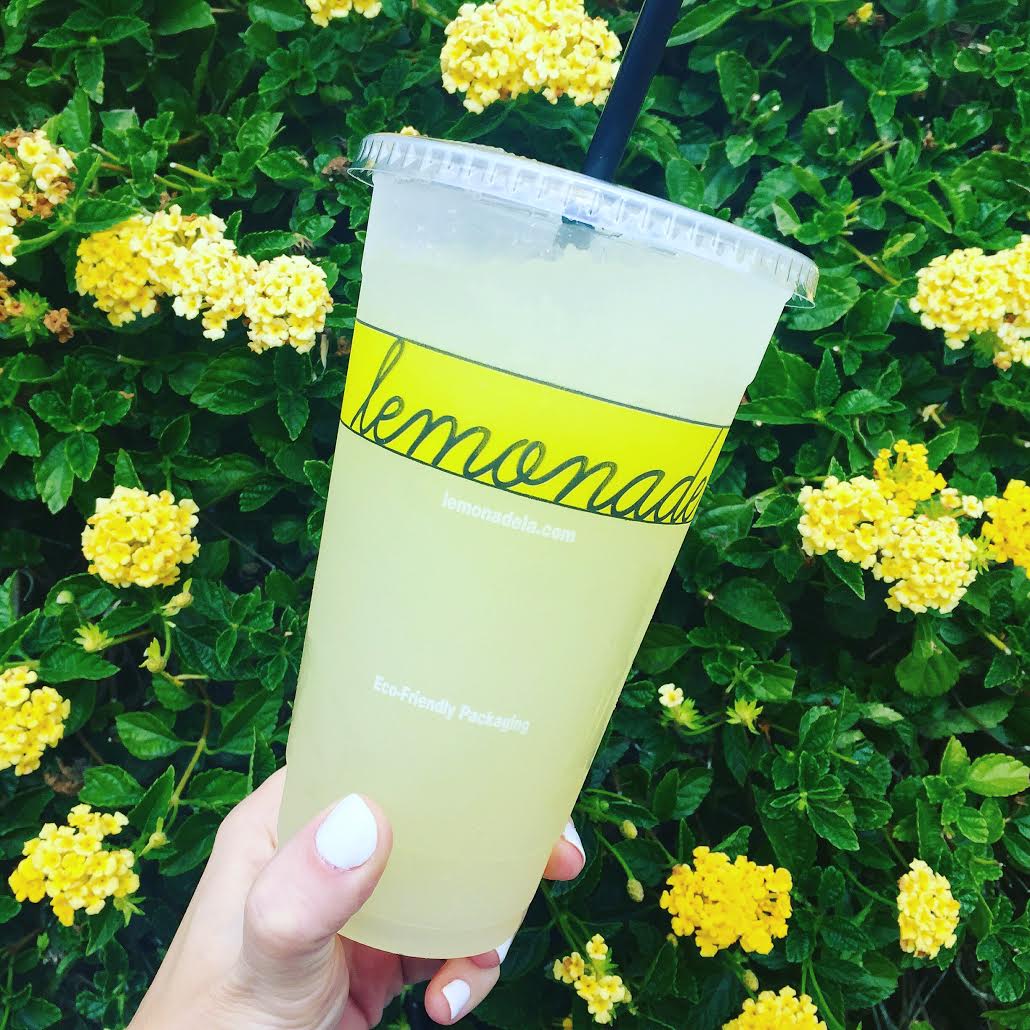 A new and notable dinner find for us? Barrel & Ashes for some BBQ. The Frito pie served out of an actual bag and "ho cake" were sooo good as was the rest of the over-the-top (fried chicken sandwich with pimento cheese and jalapeños, banana pudding), down home fair.
Then it was time to burn off all those sins on these sweet stairs.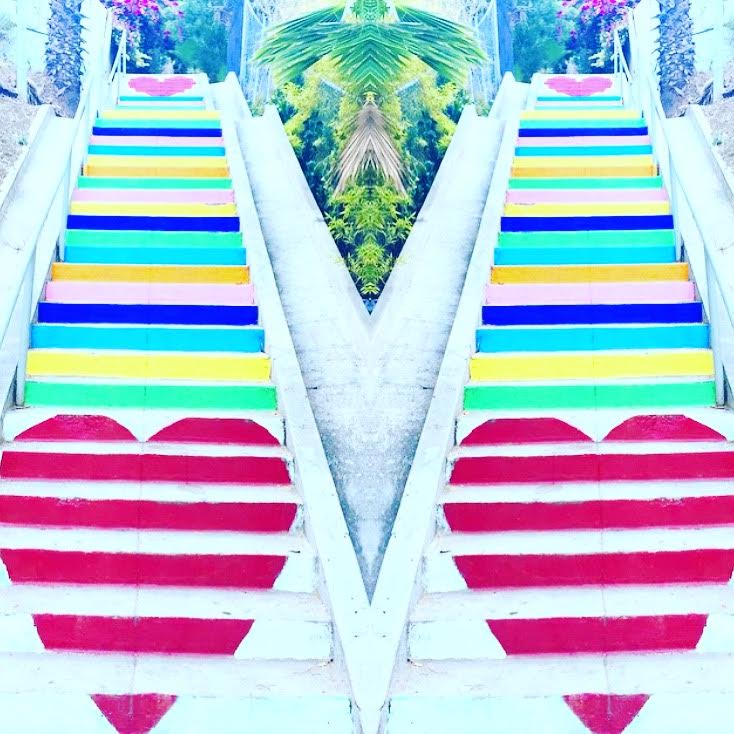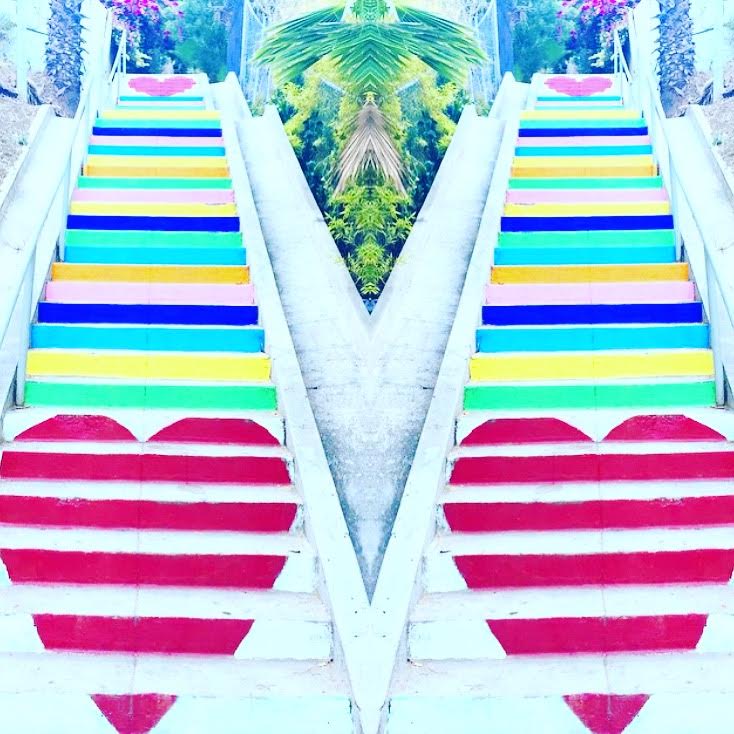 Only to refuel again… Sprinkles Ice Cream cupcake sundae for the win.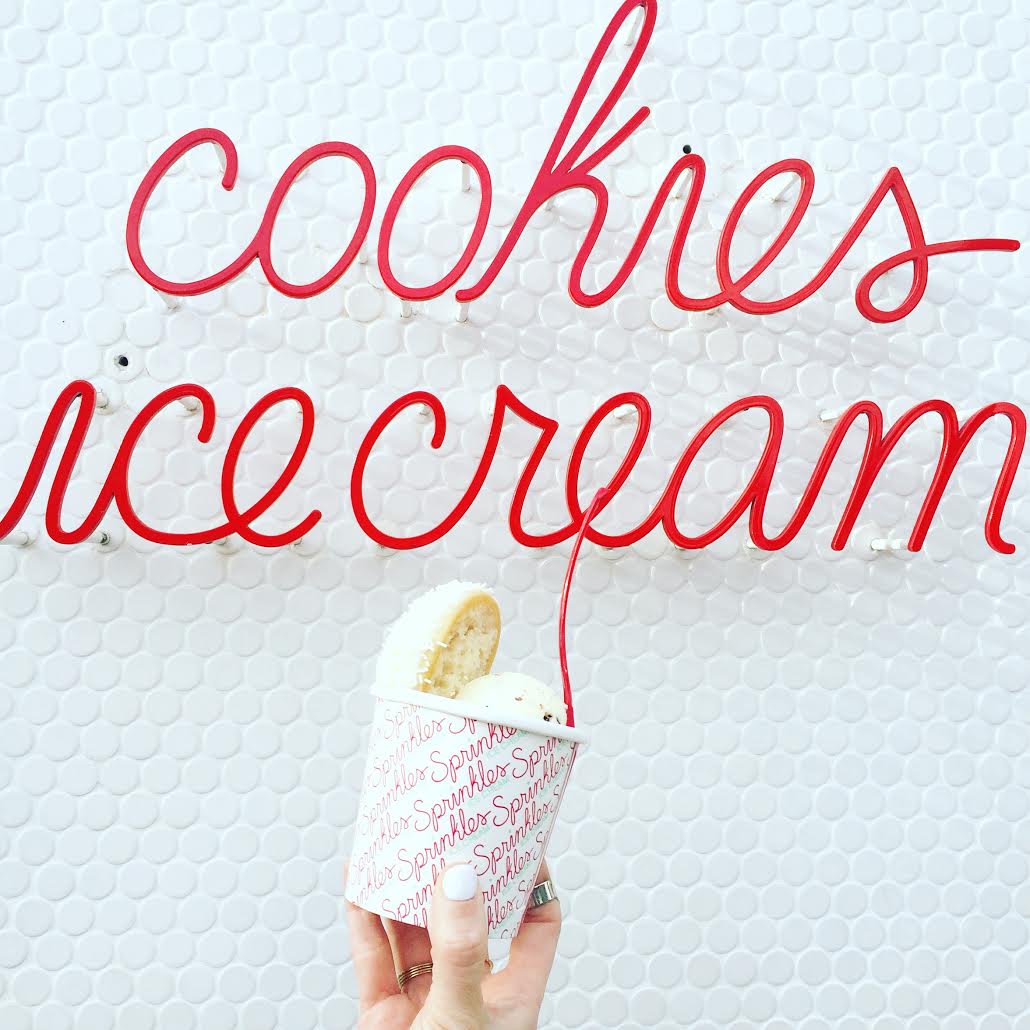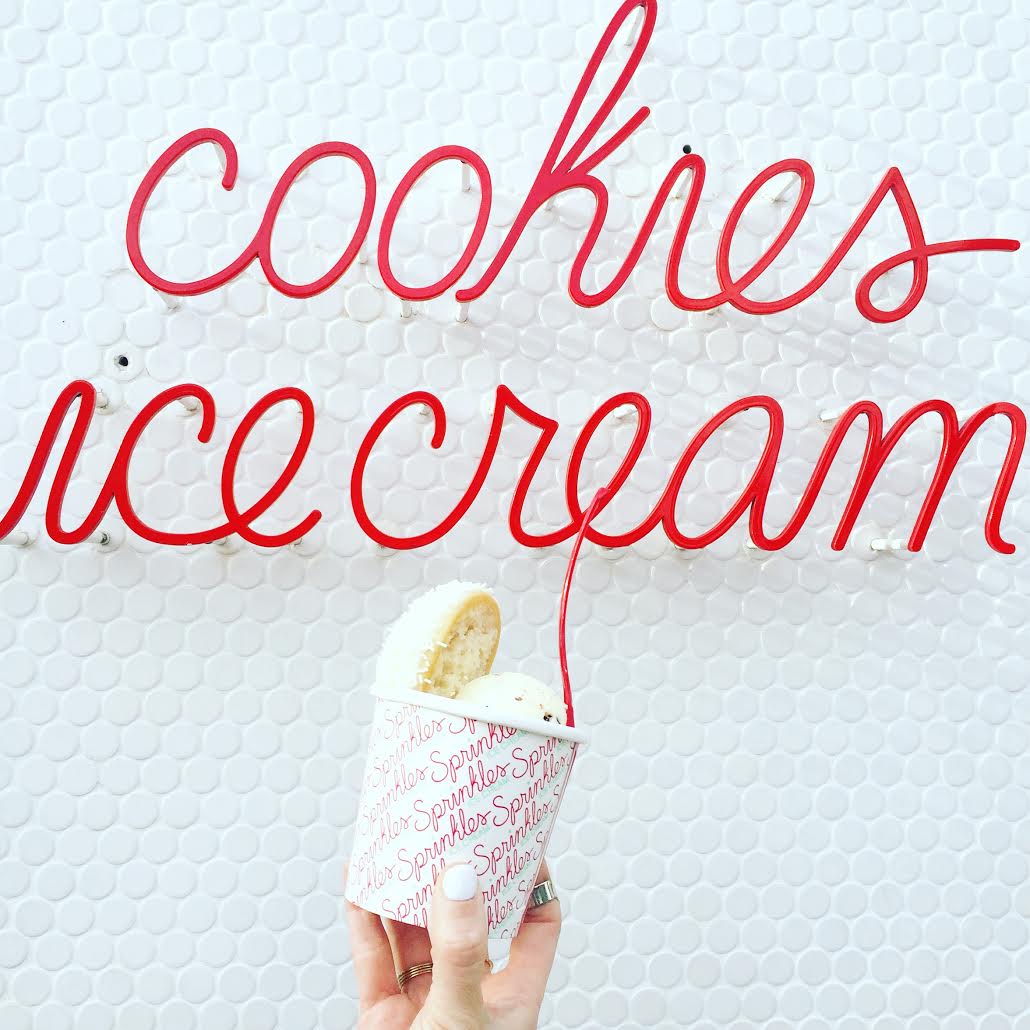 On to Palm Springs! The Parker is one of my happy places (as is this resort). As soon as I step foot on the grounds, I'm relaxed.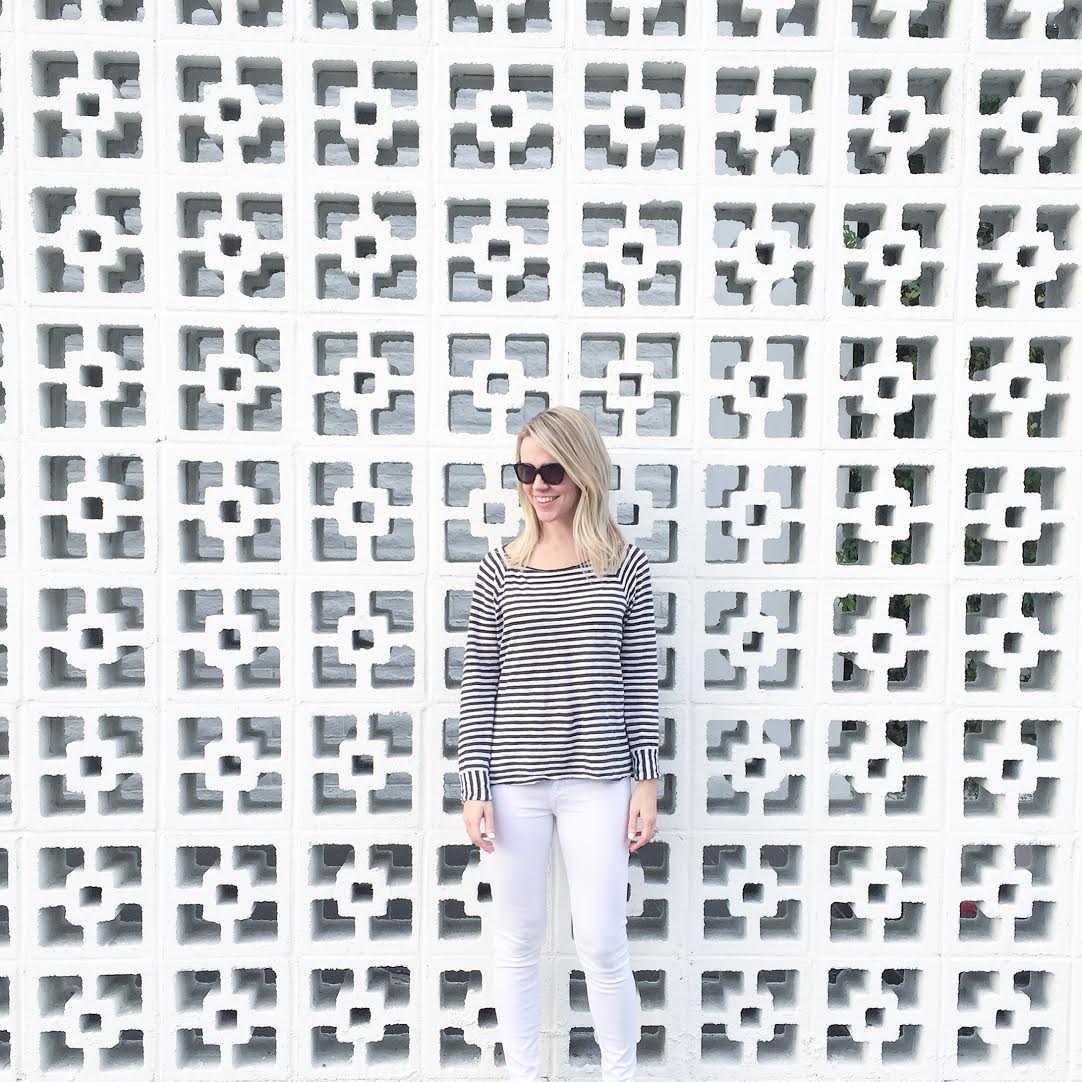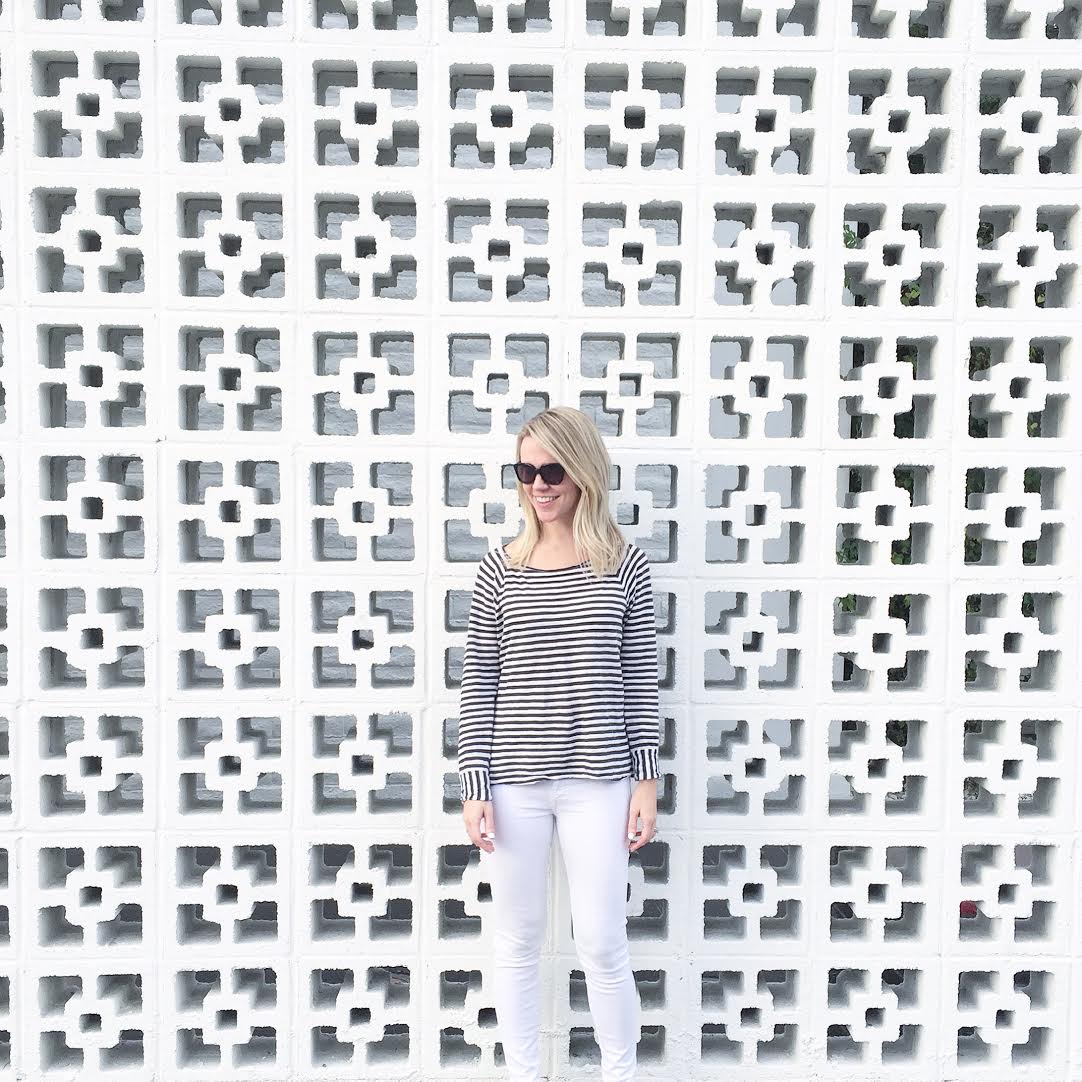 Everywhere you look, there's something interesting.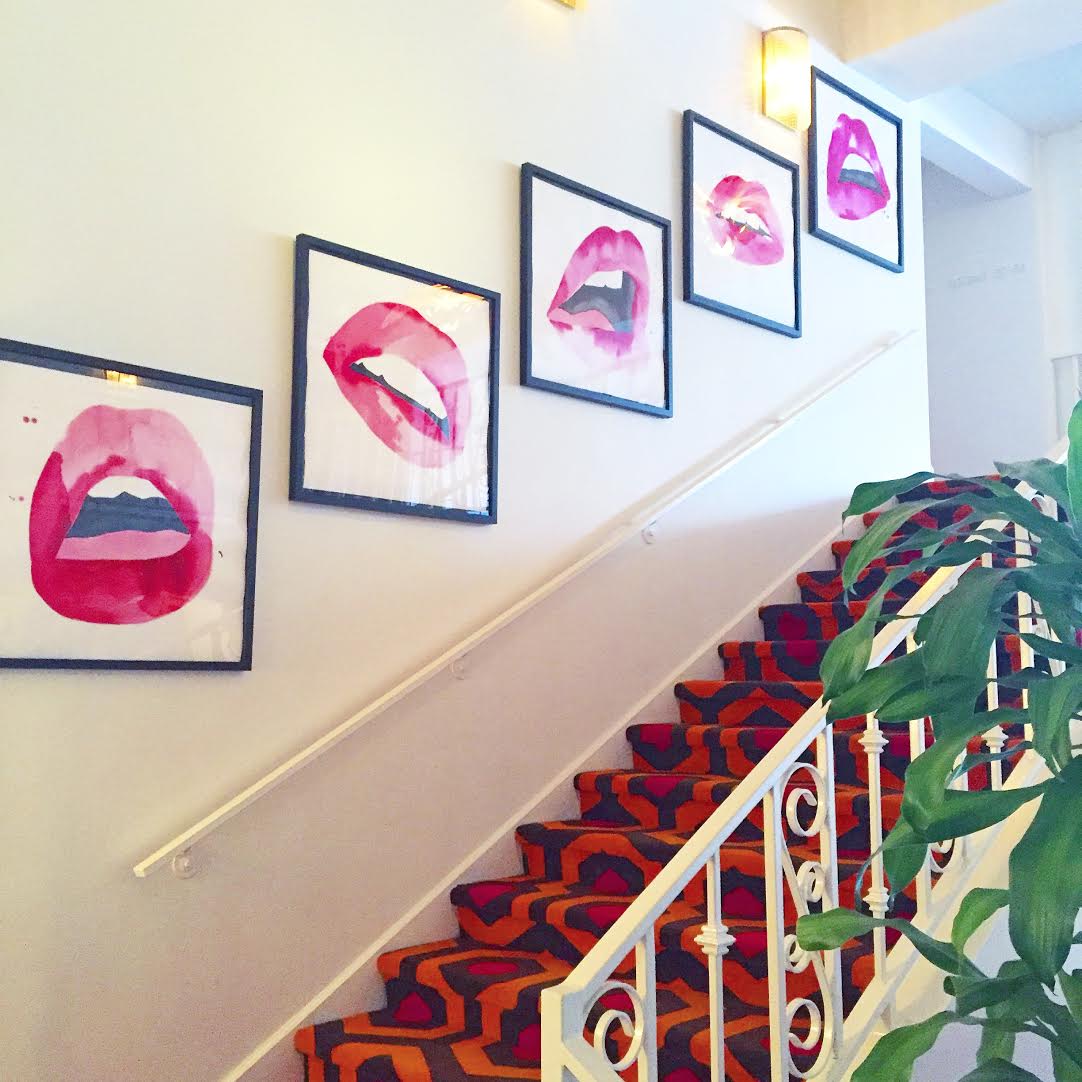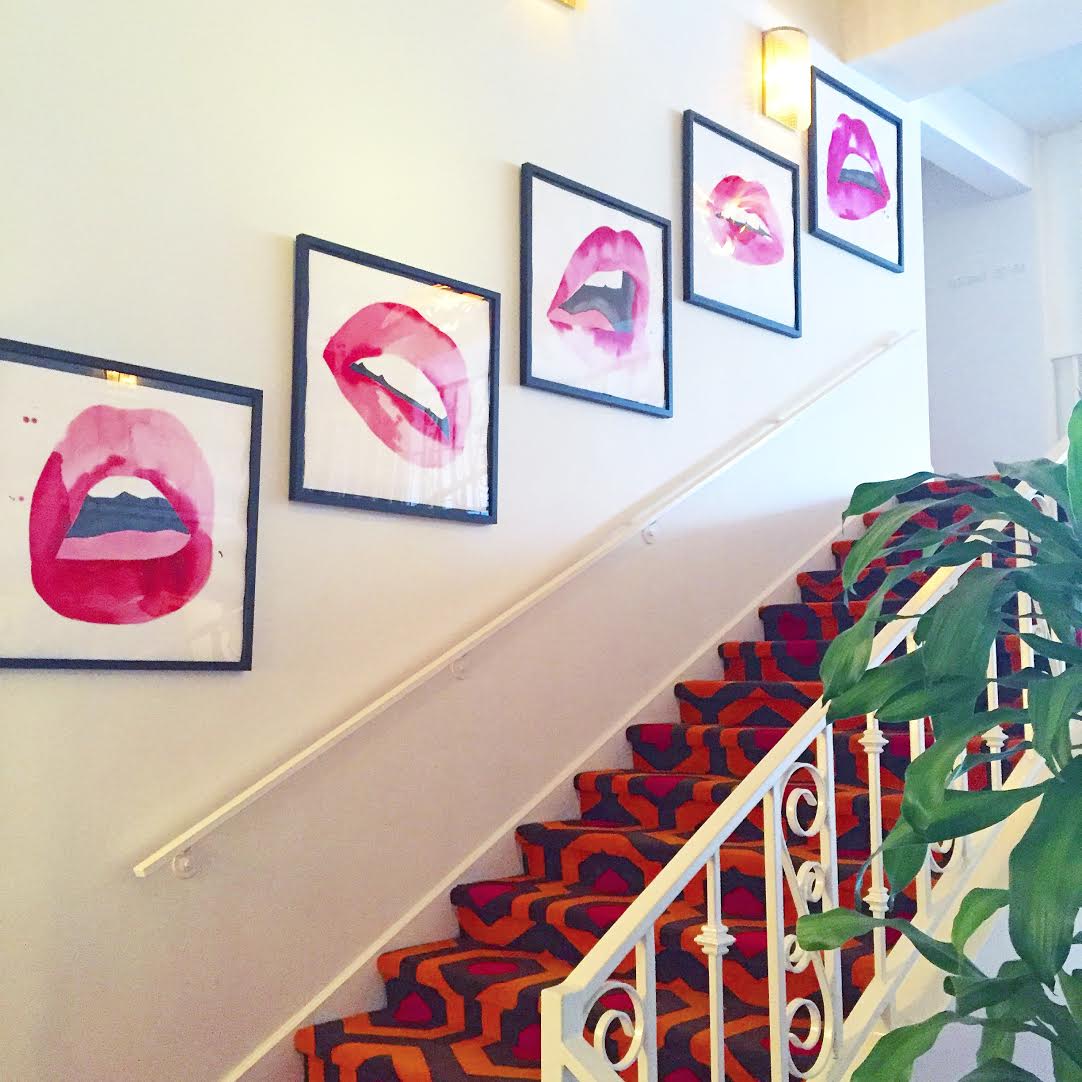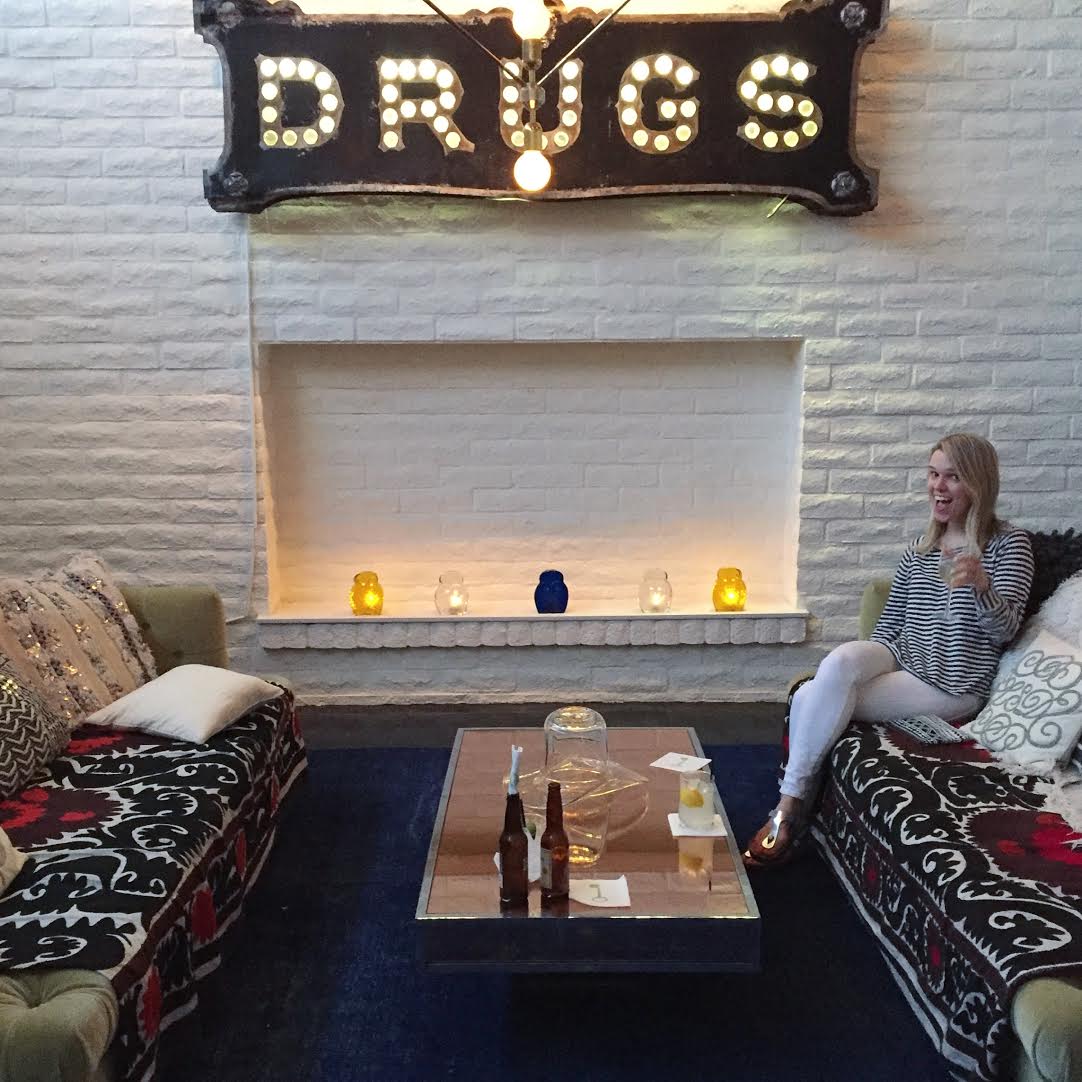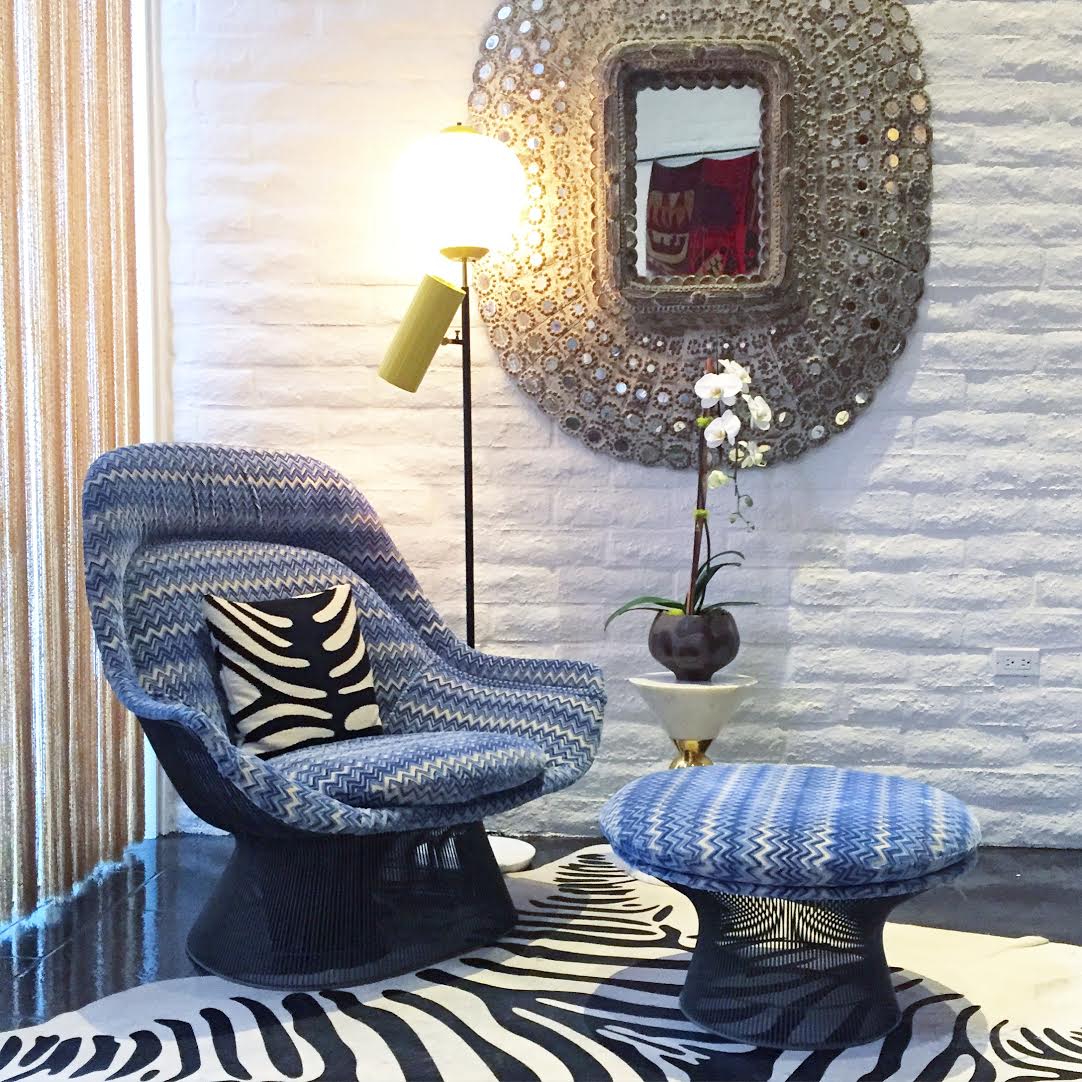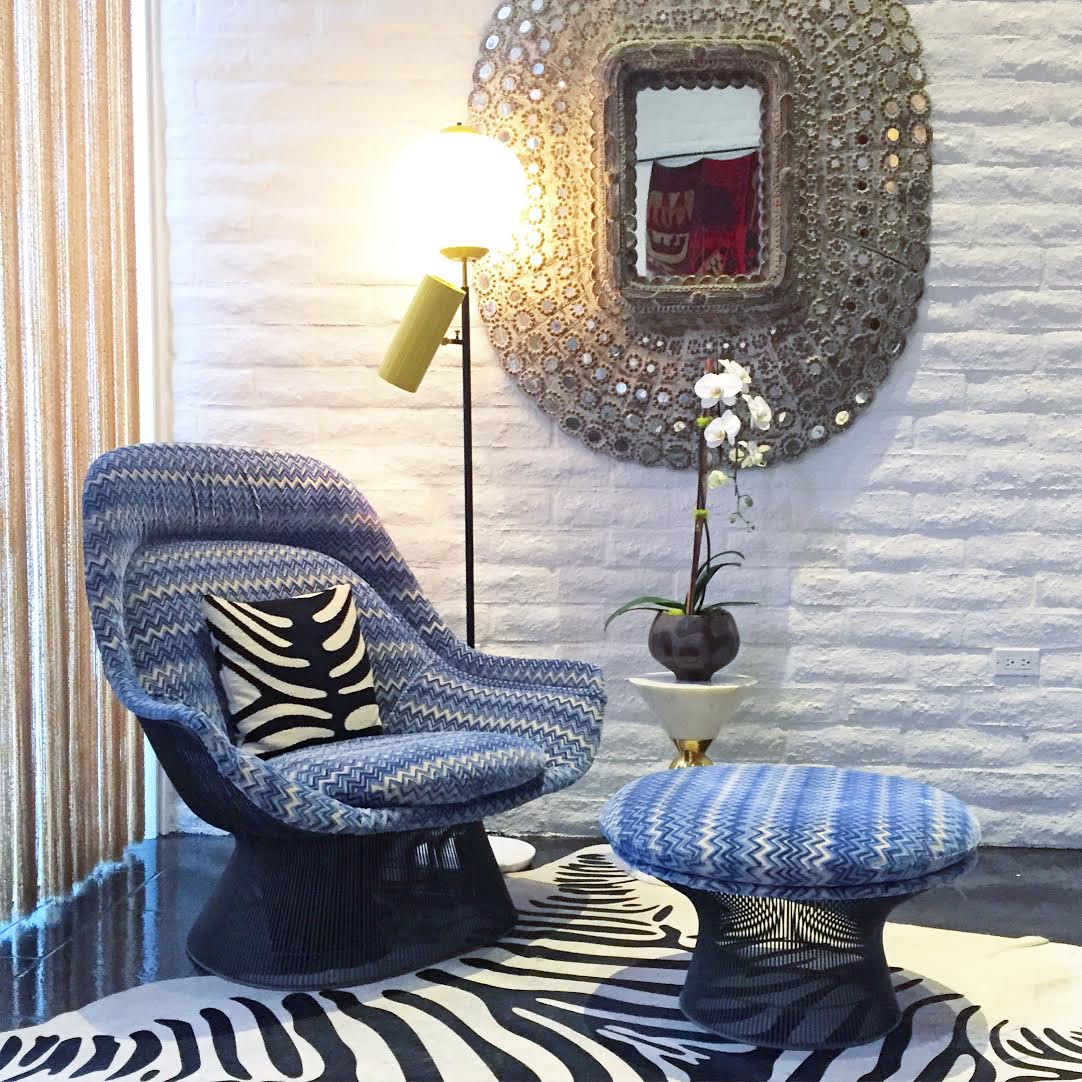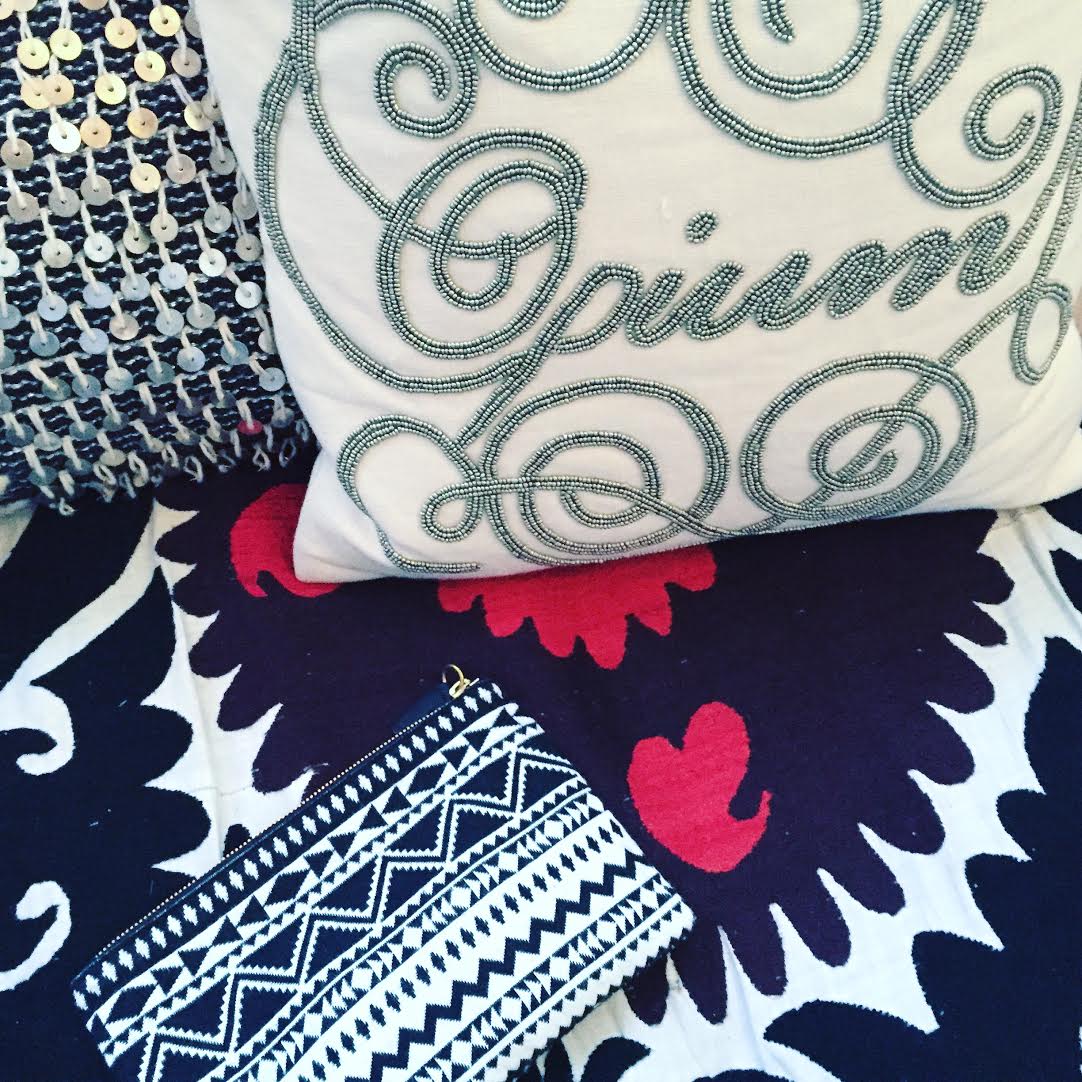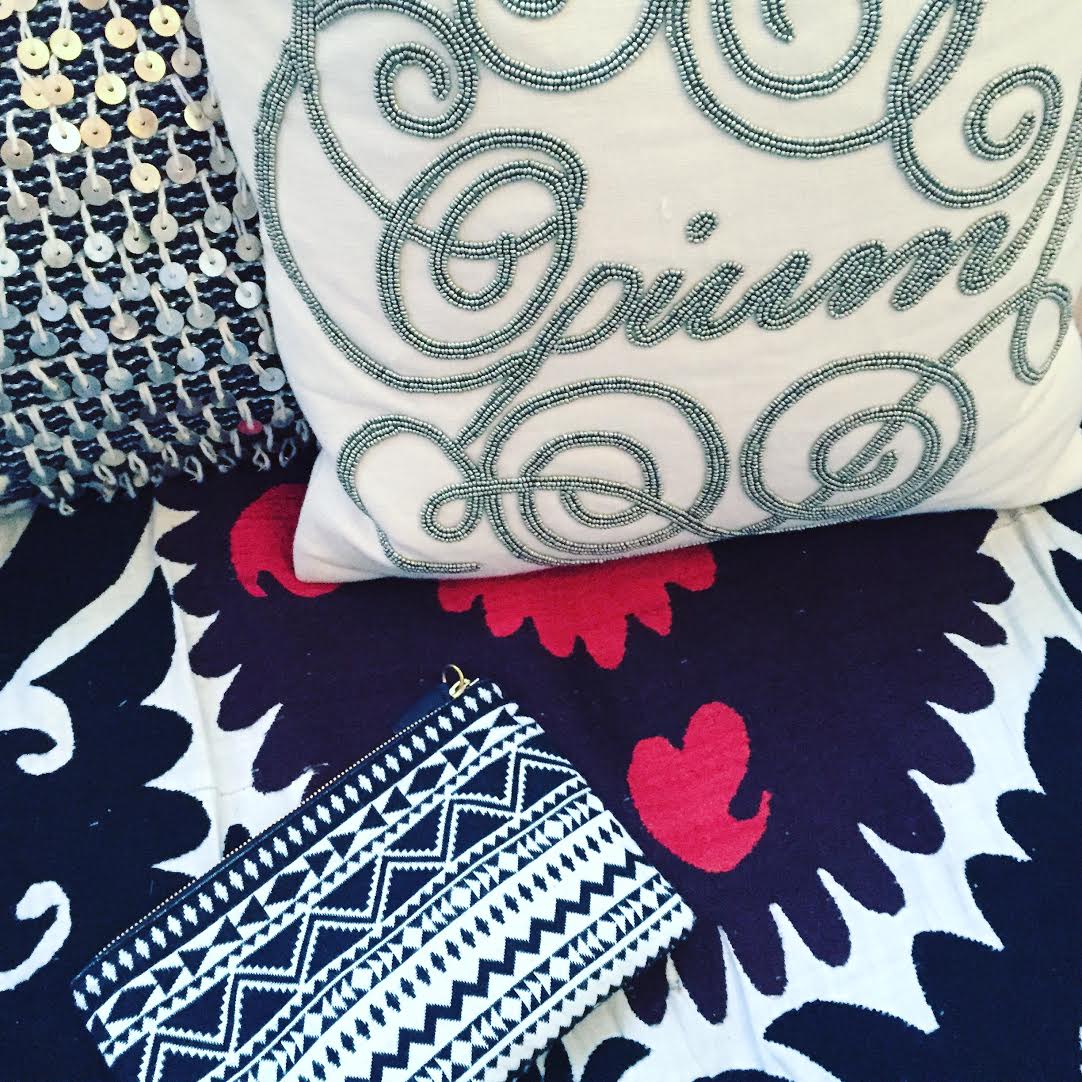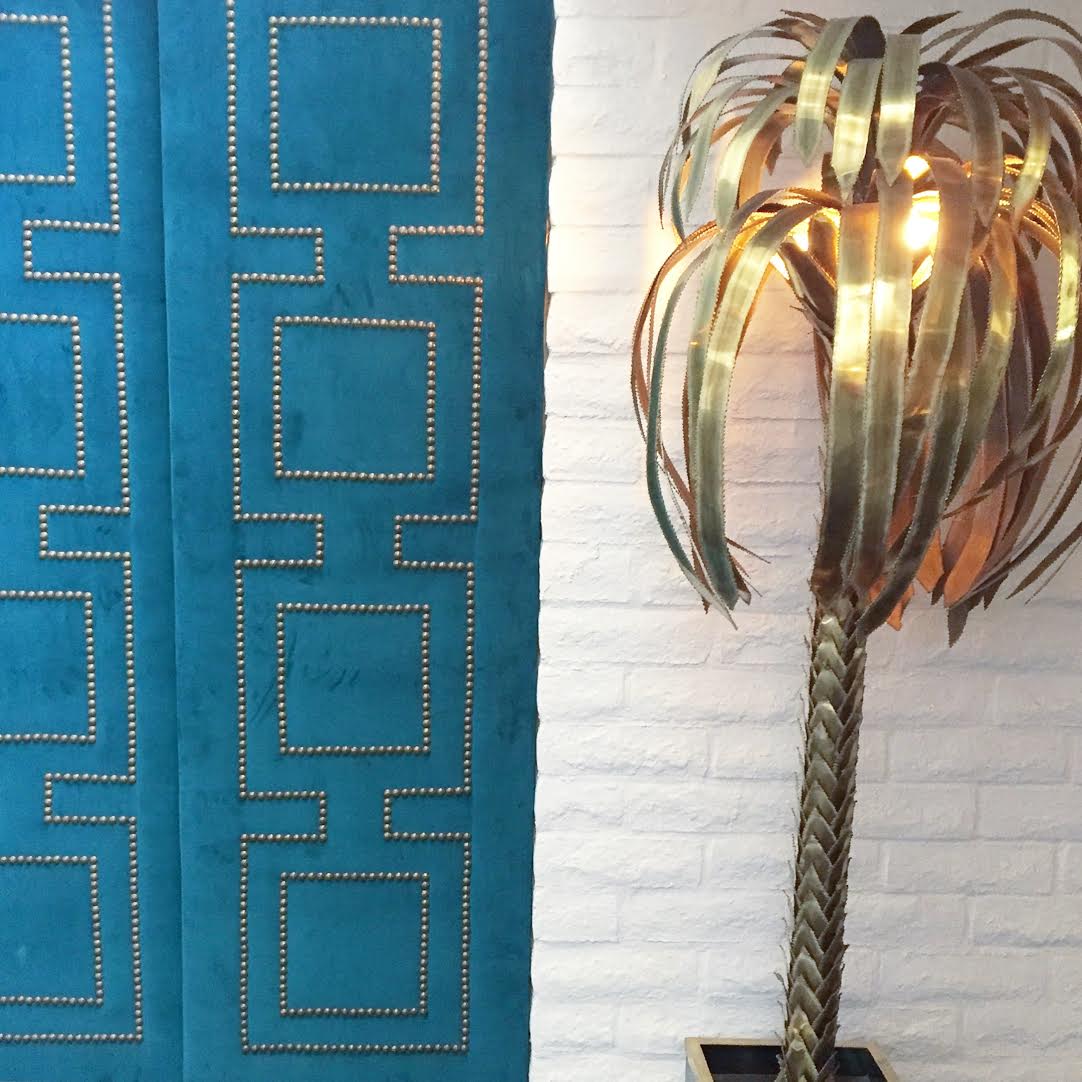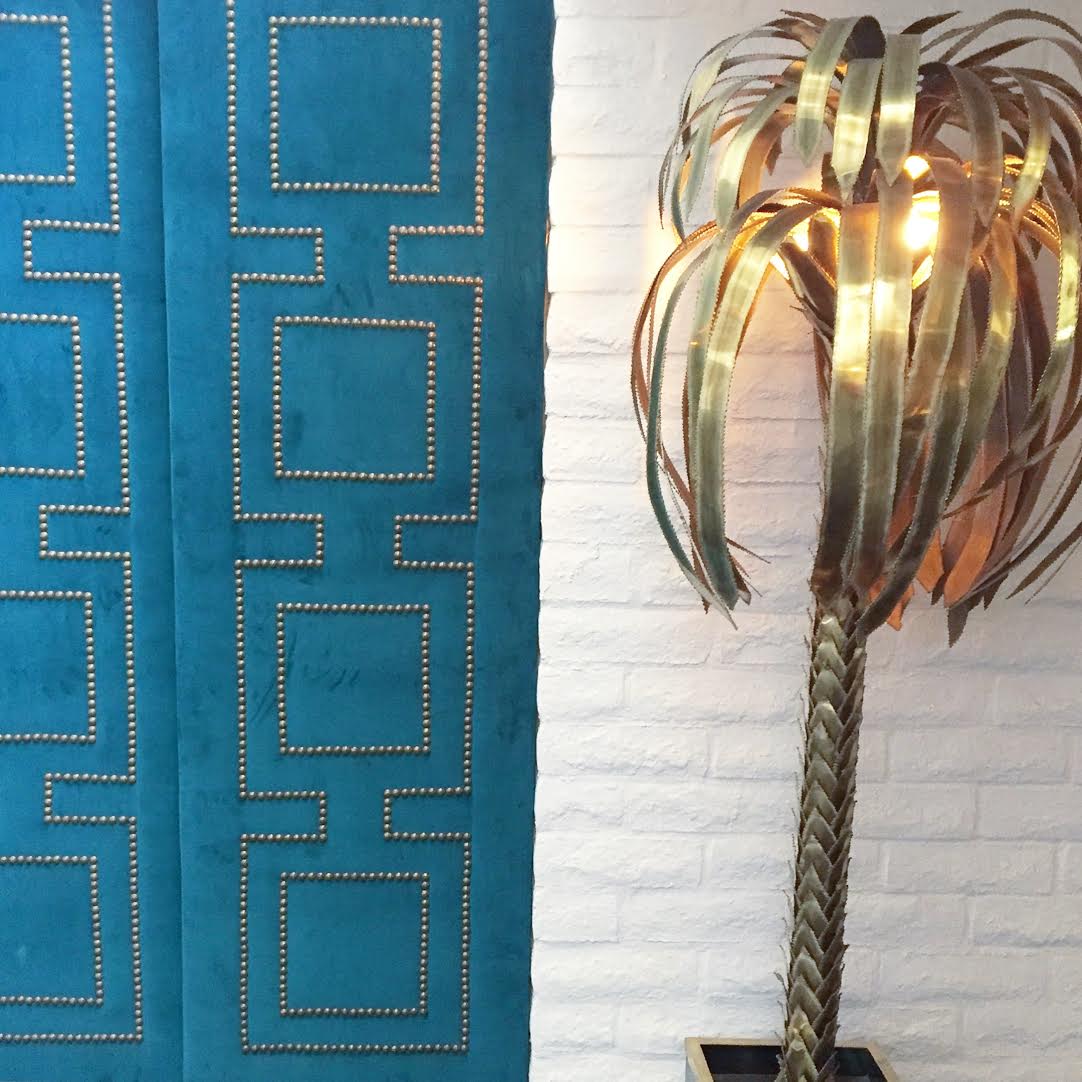 And the outdoor is an oasis like no other.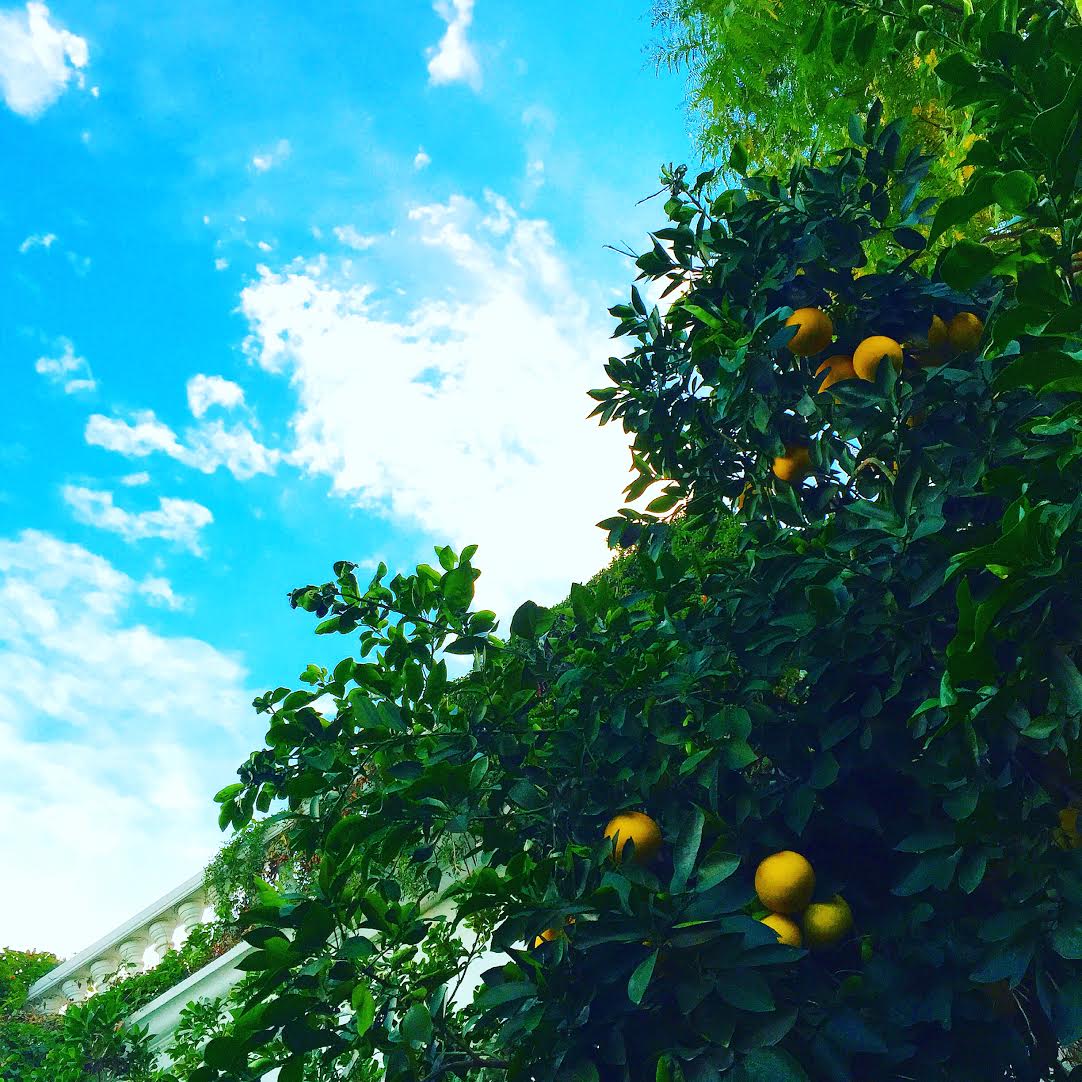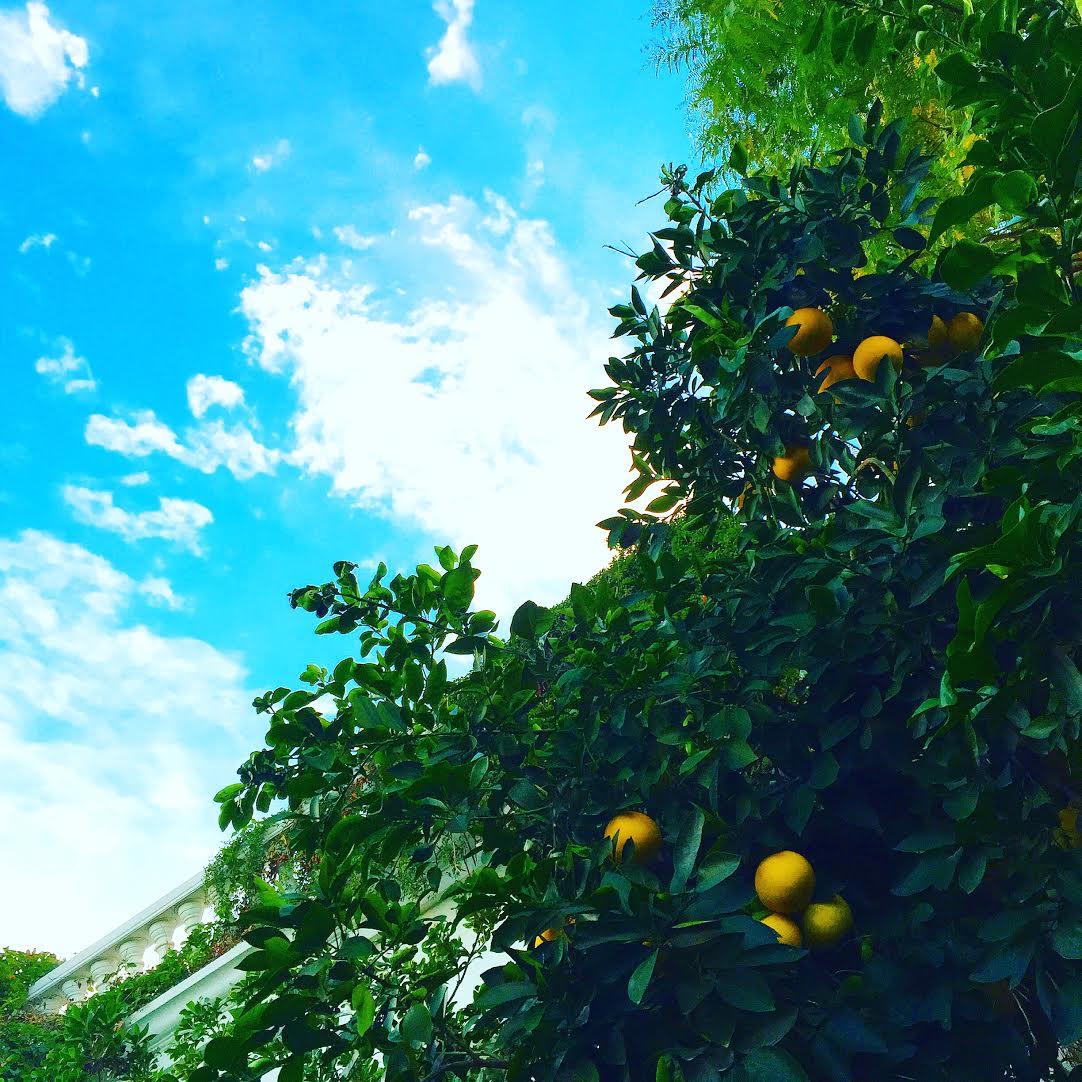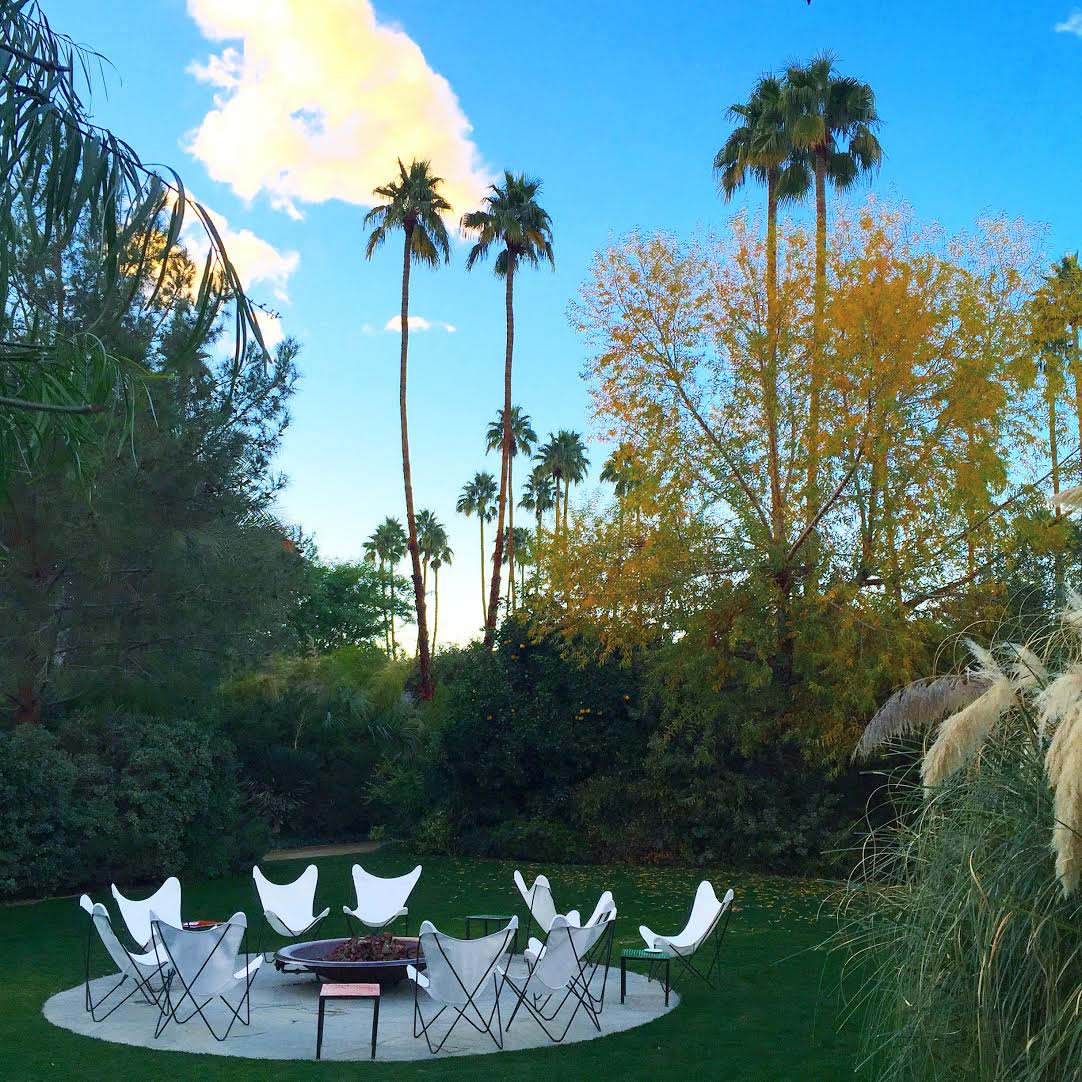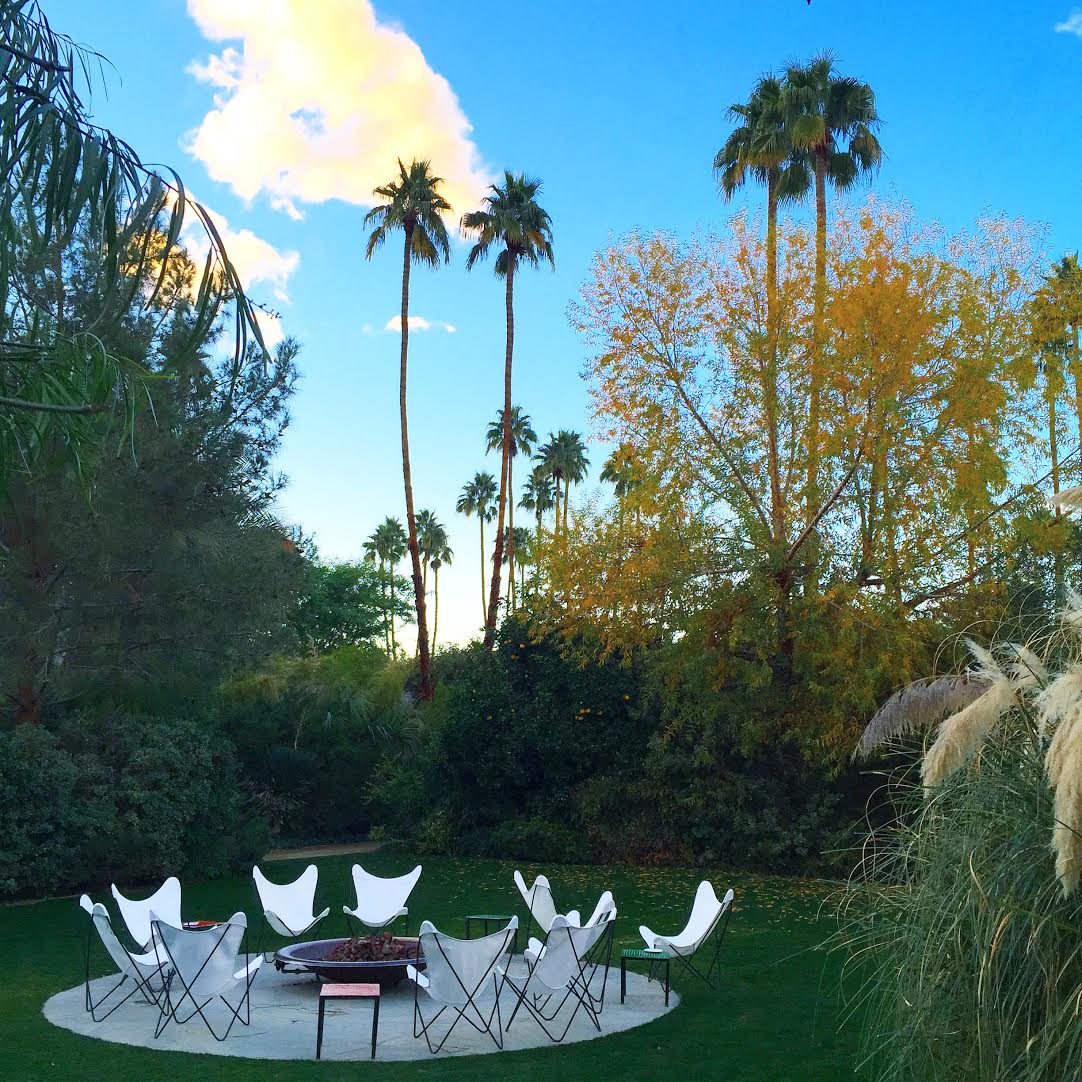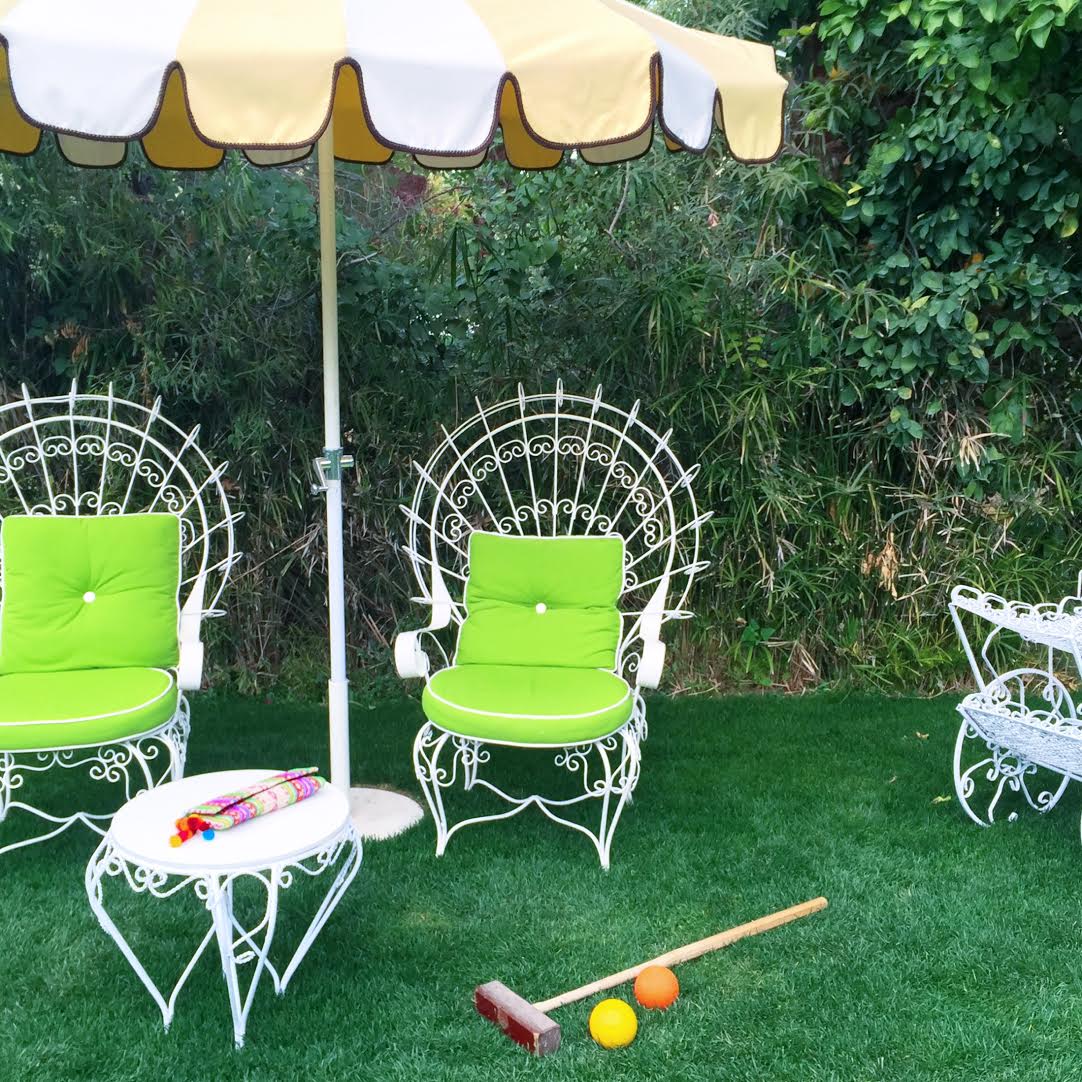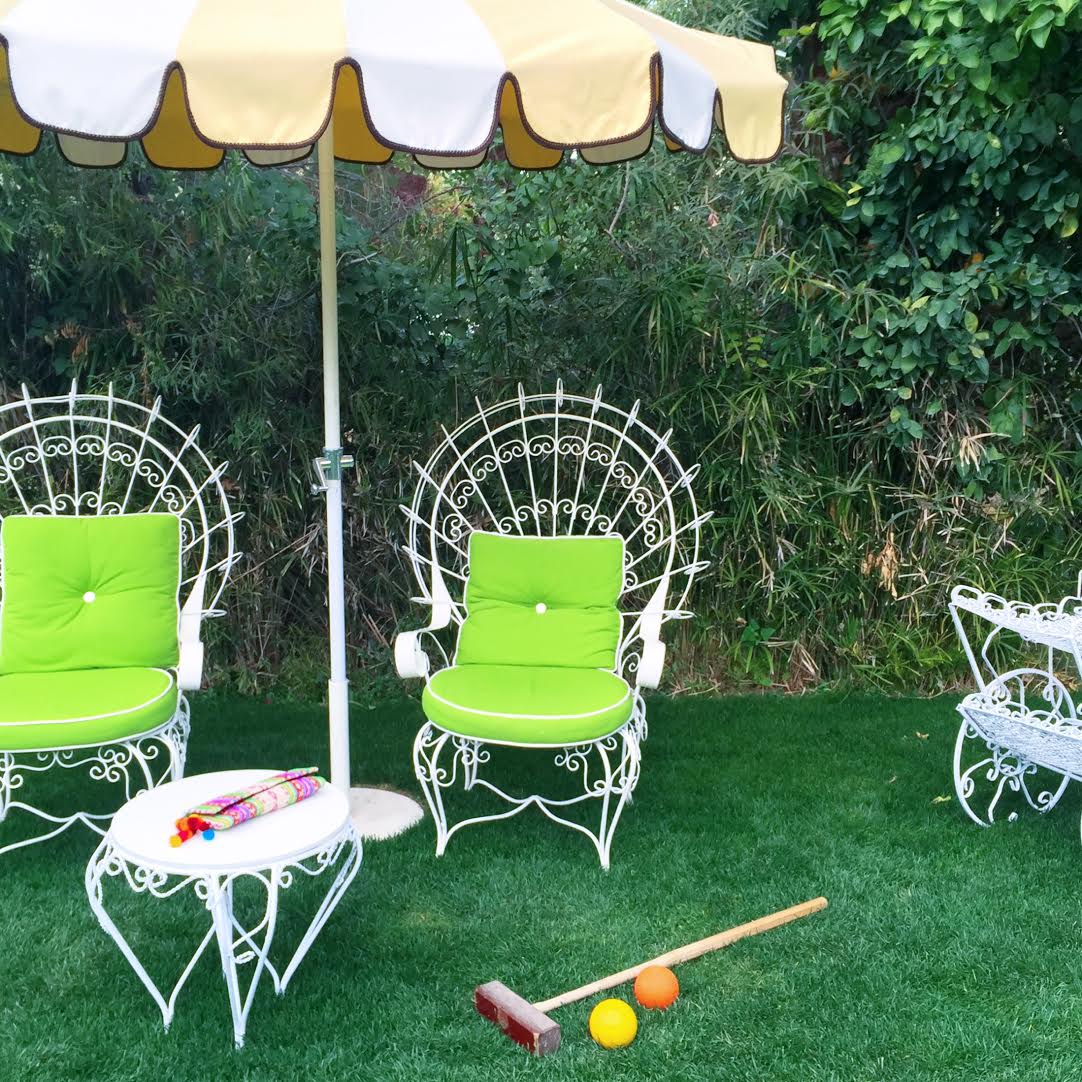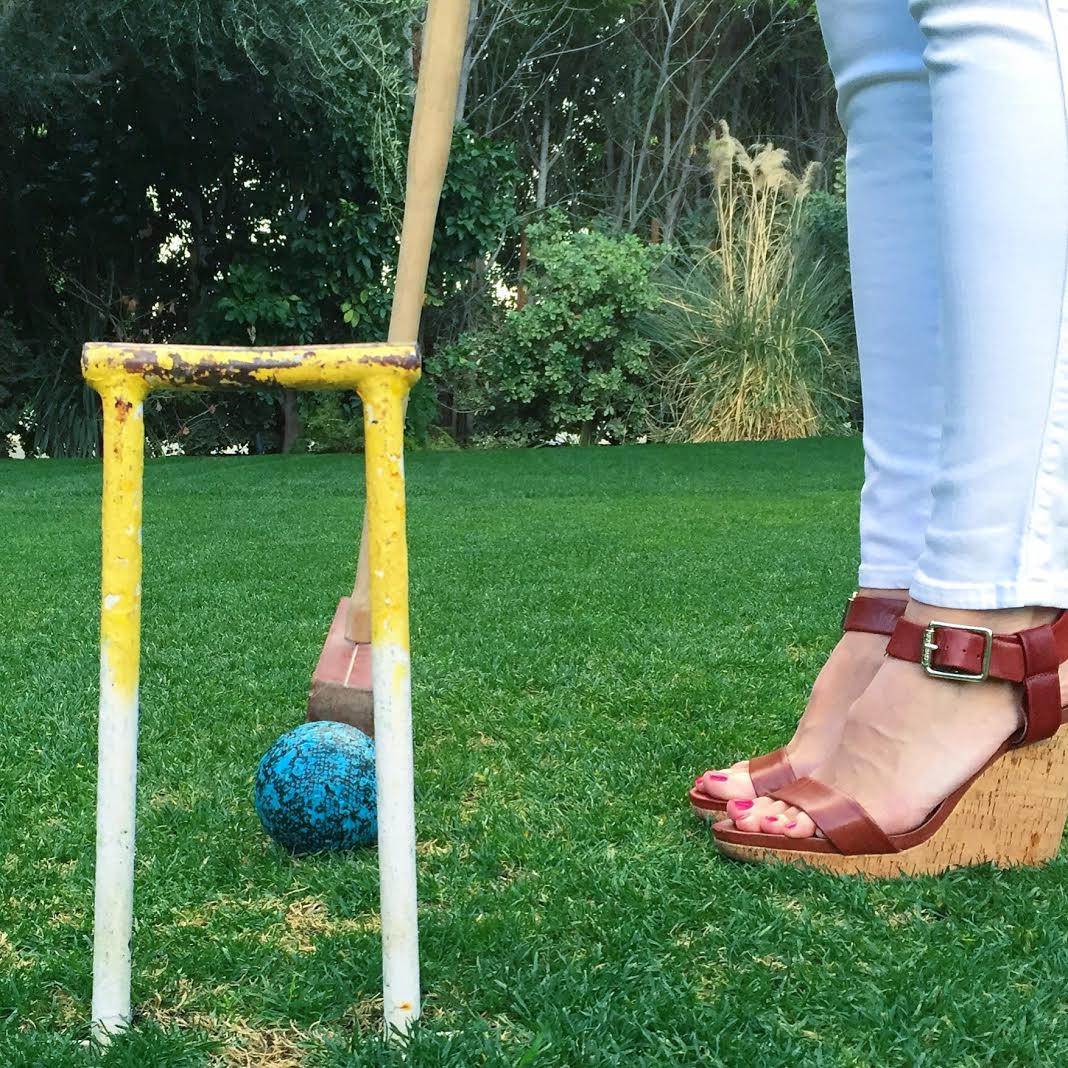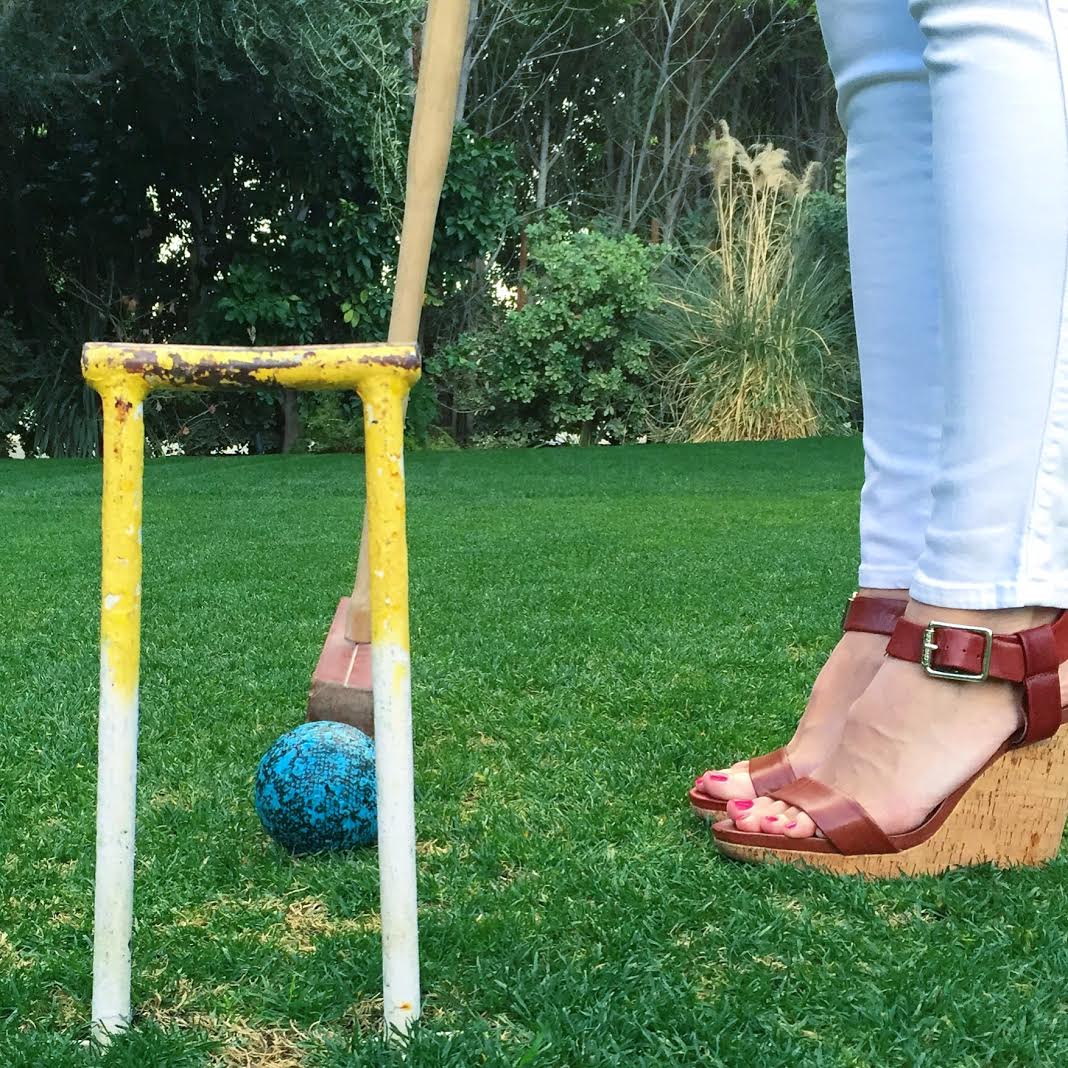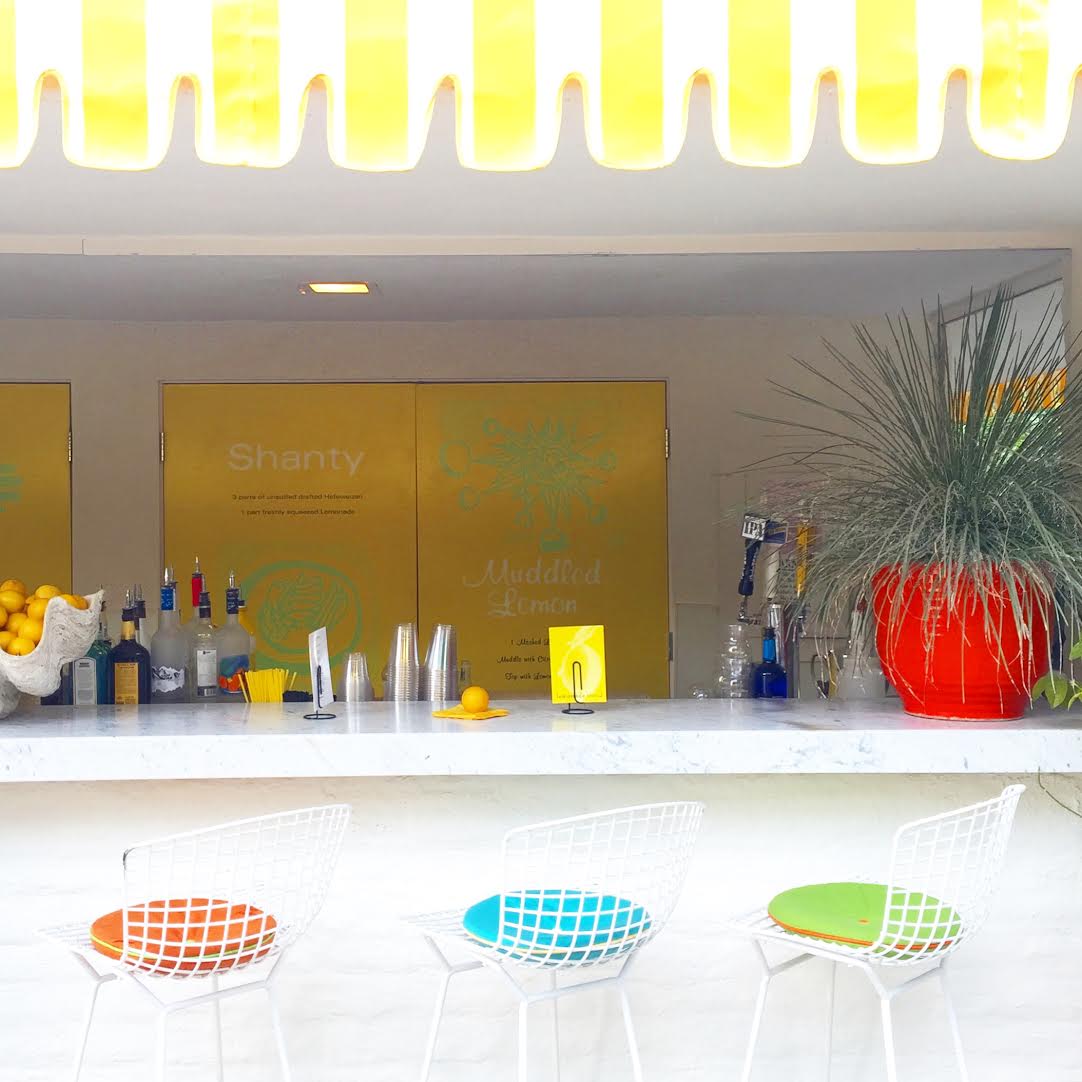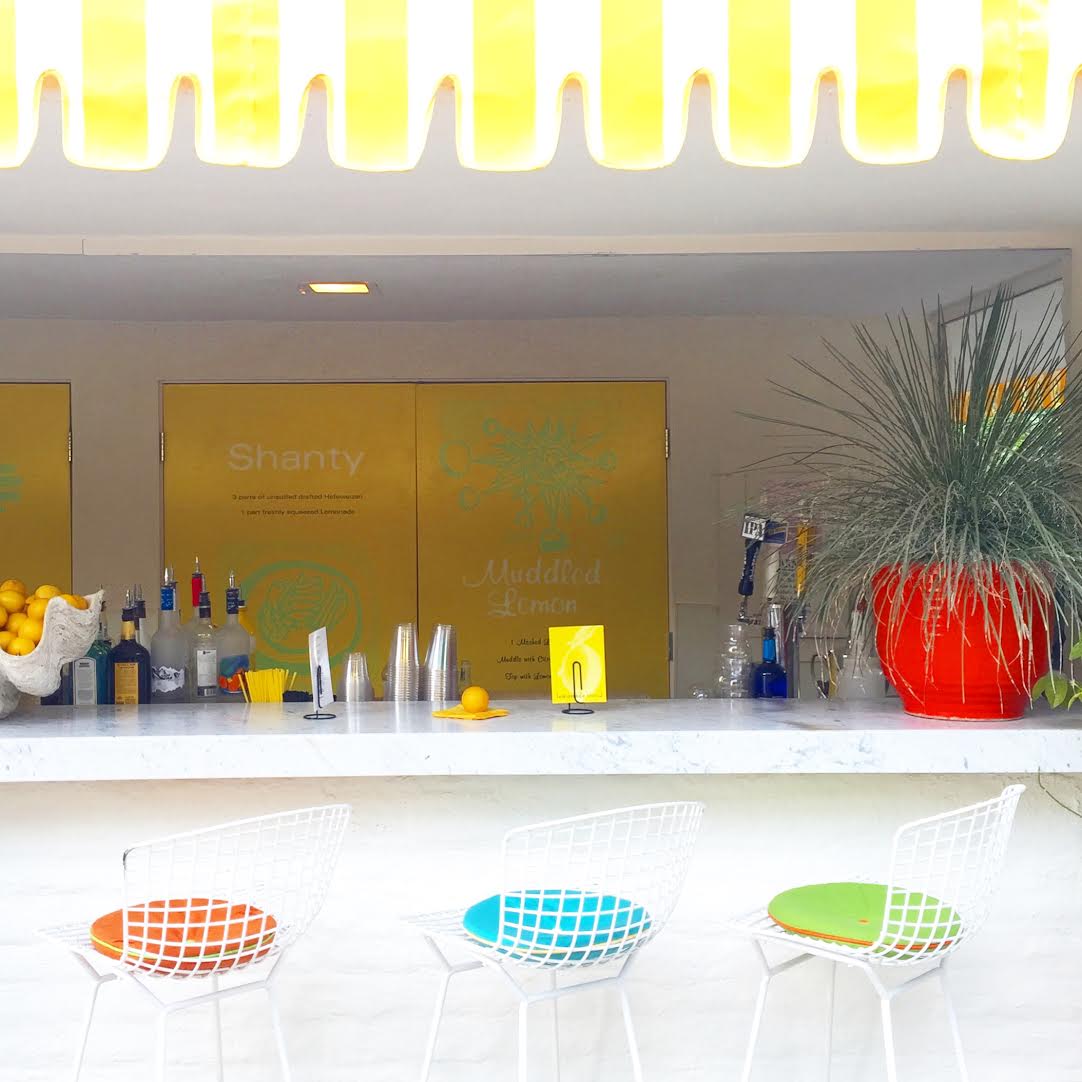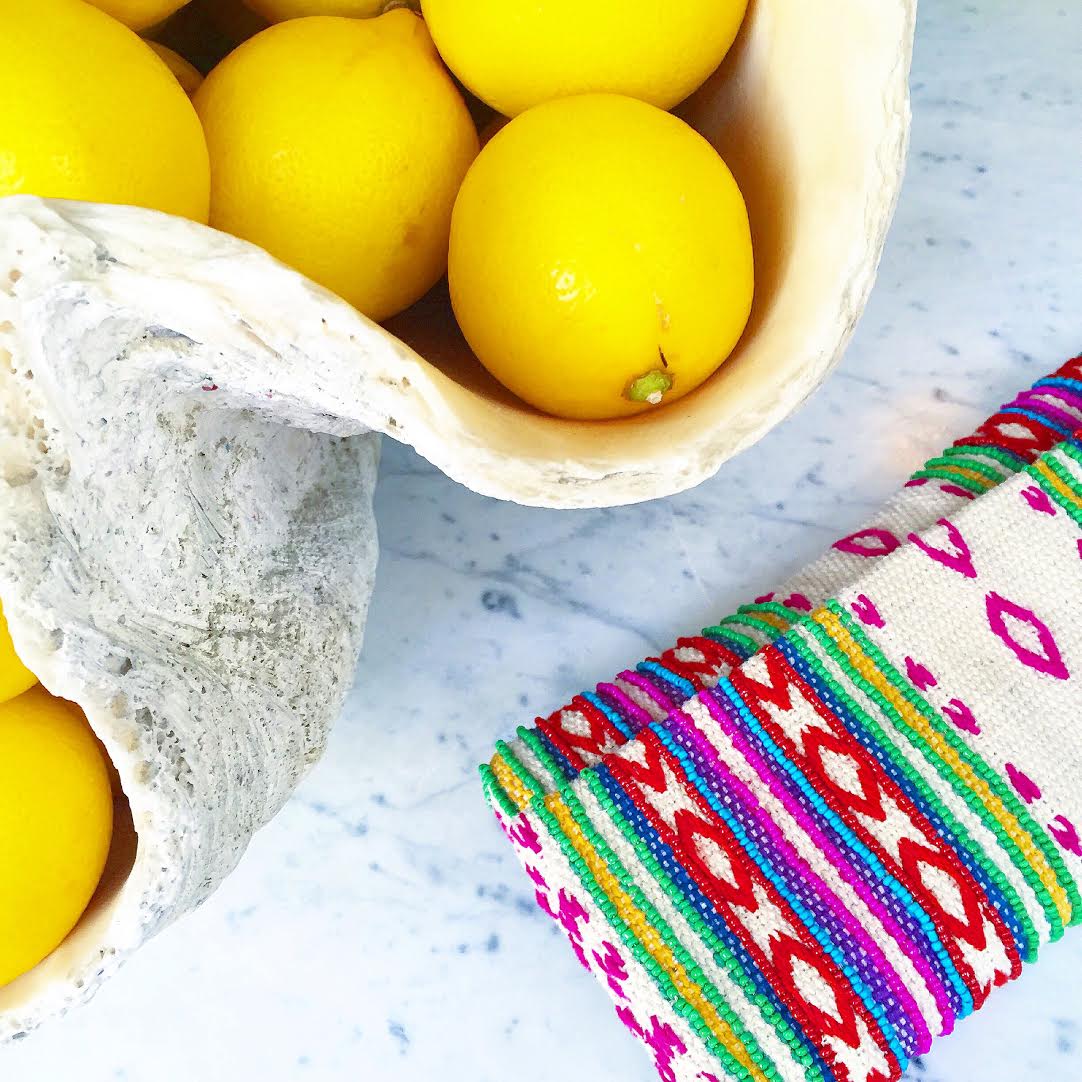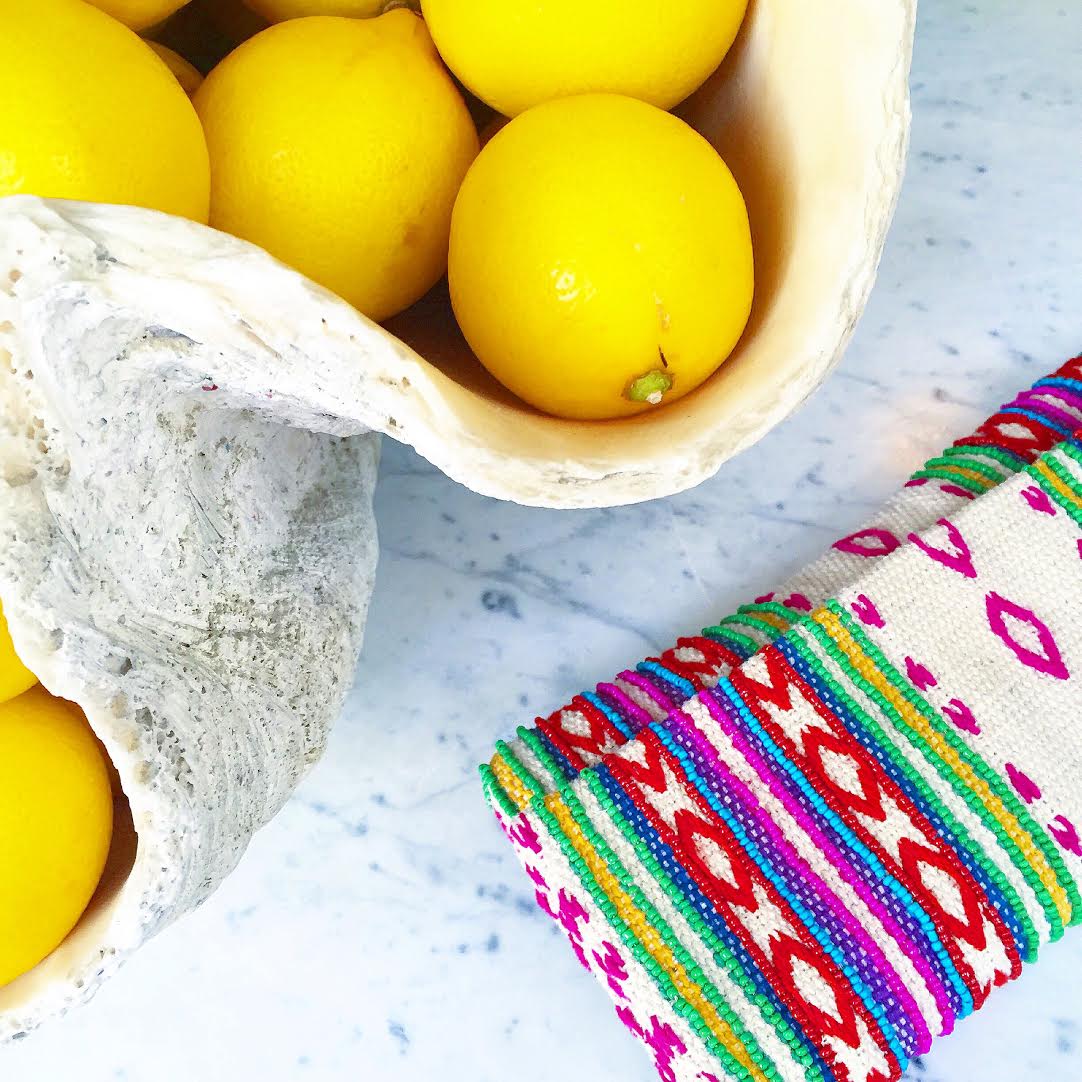 Norma's is a Palm Springs staple for brunch.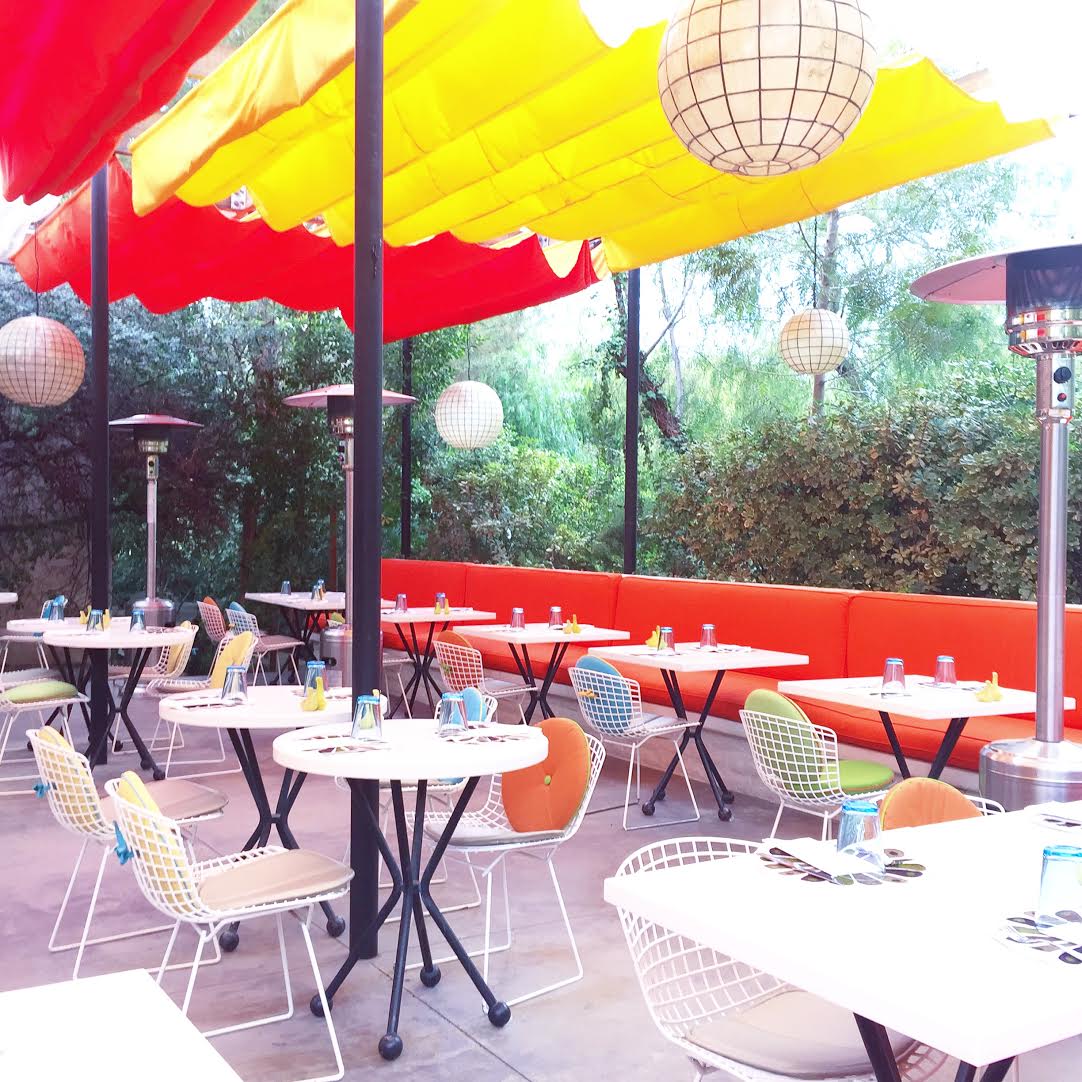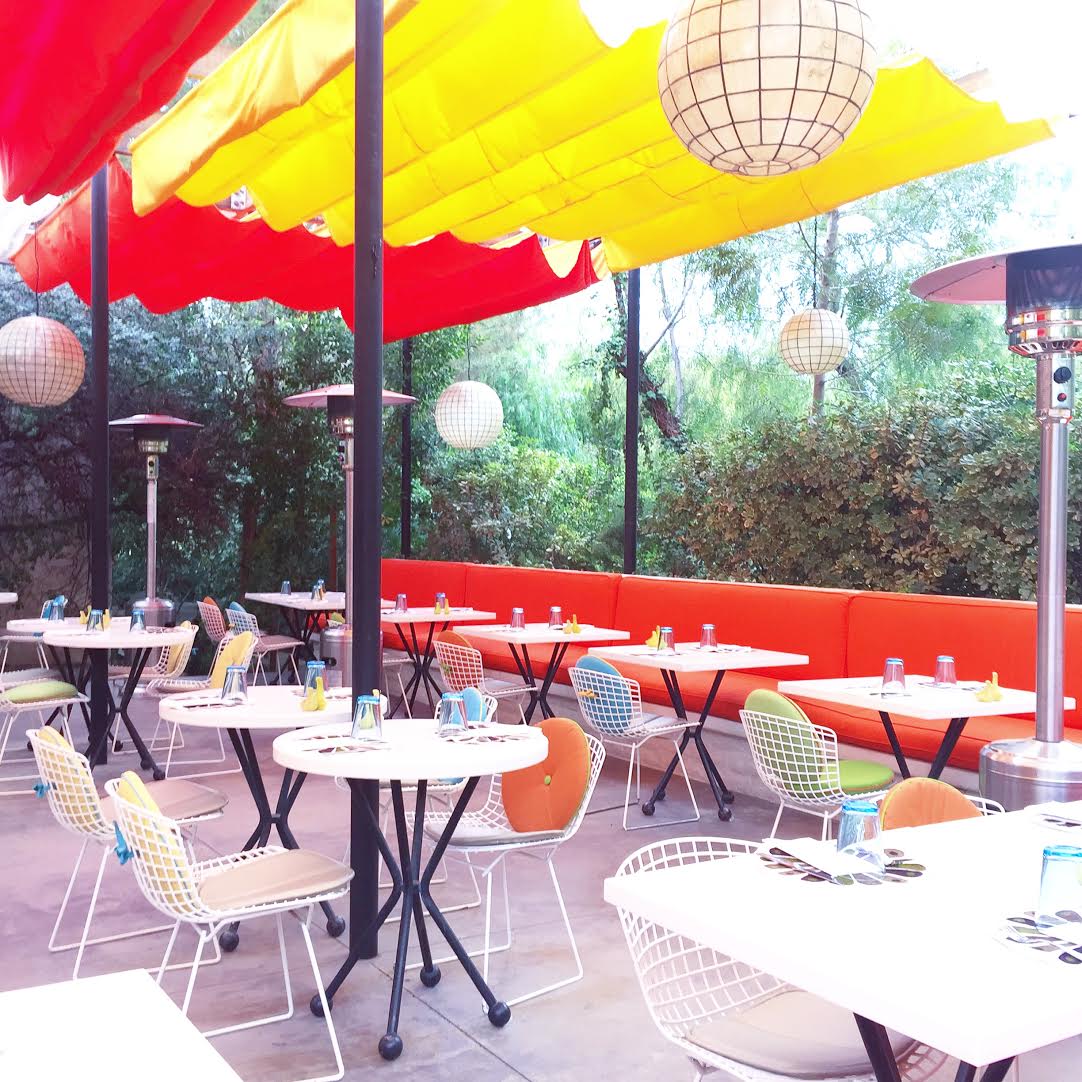 This time, instead of staying put at the pool all day, we explored residential Palm Springs. I loved all the architecture and landscaping. Such a cool, retro vibe.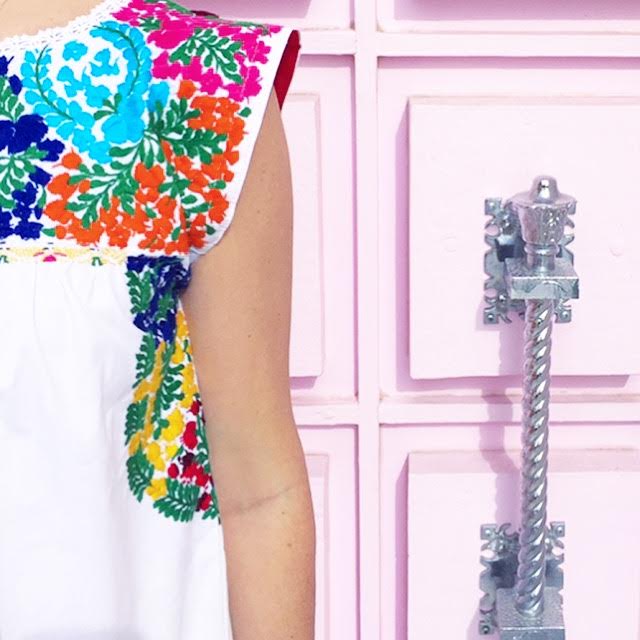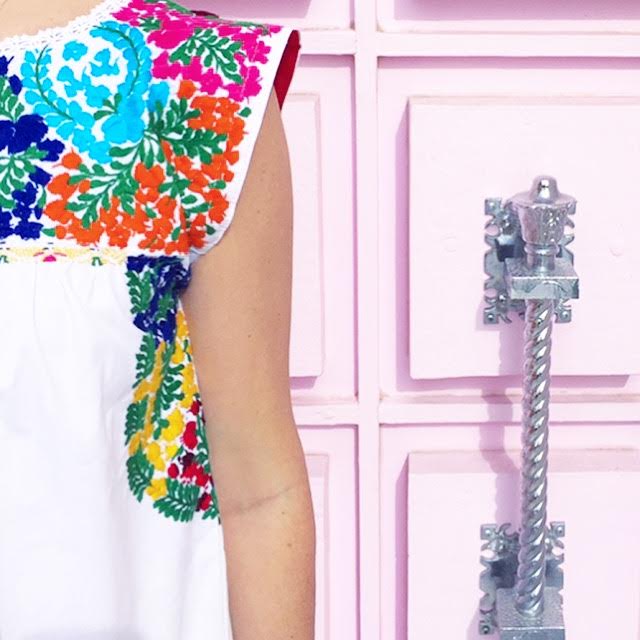 This home, 1100 Sierra Way, is actually iconic.
And then there's this one, just a few down from #ThatPinkDoor, that changes up their pop culture propaganda based on the season. Currently: Tootsie Roll Pops for Valentine's Day.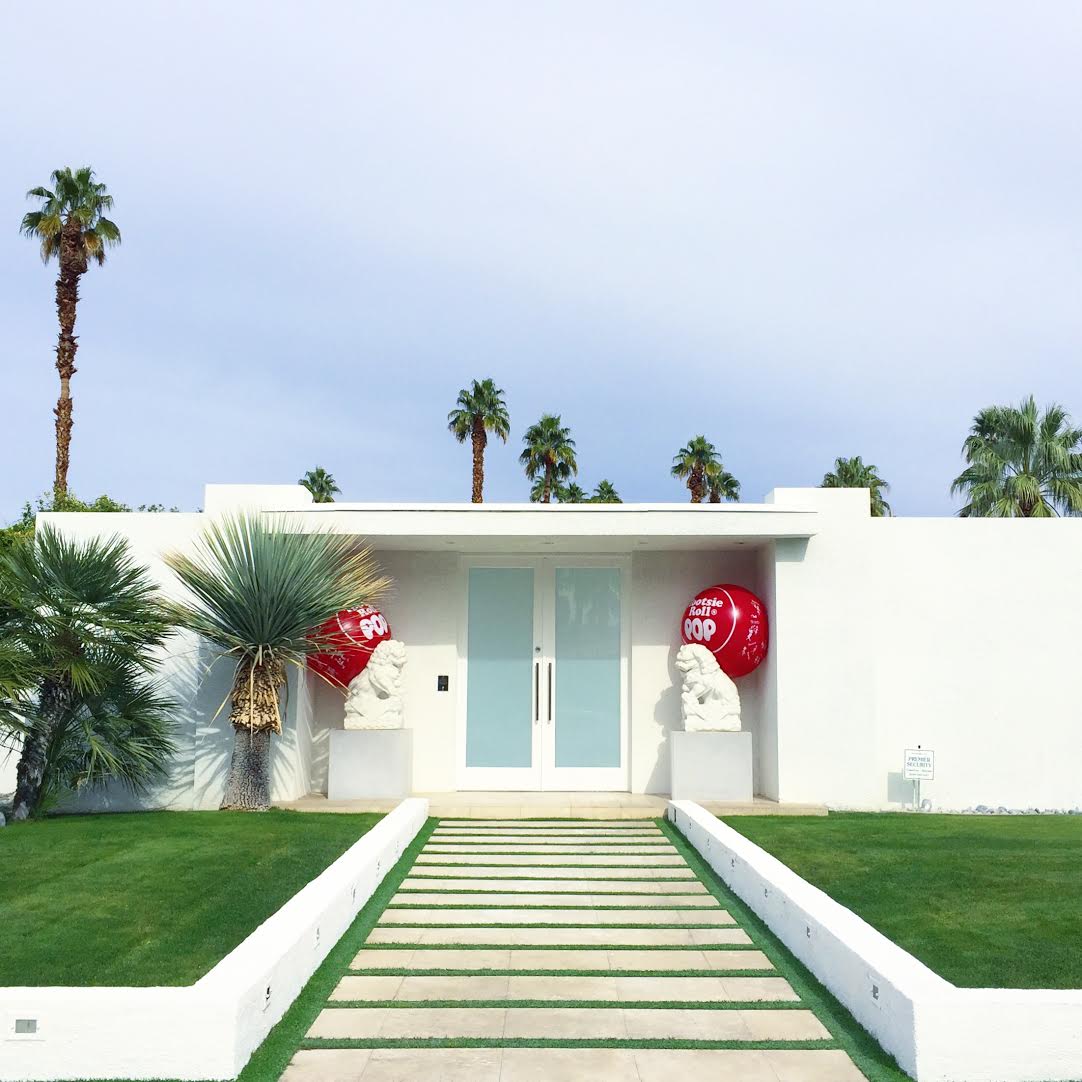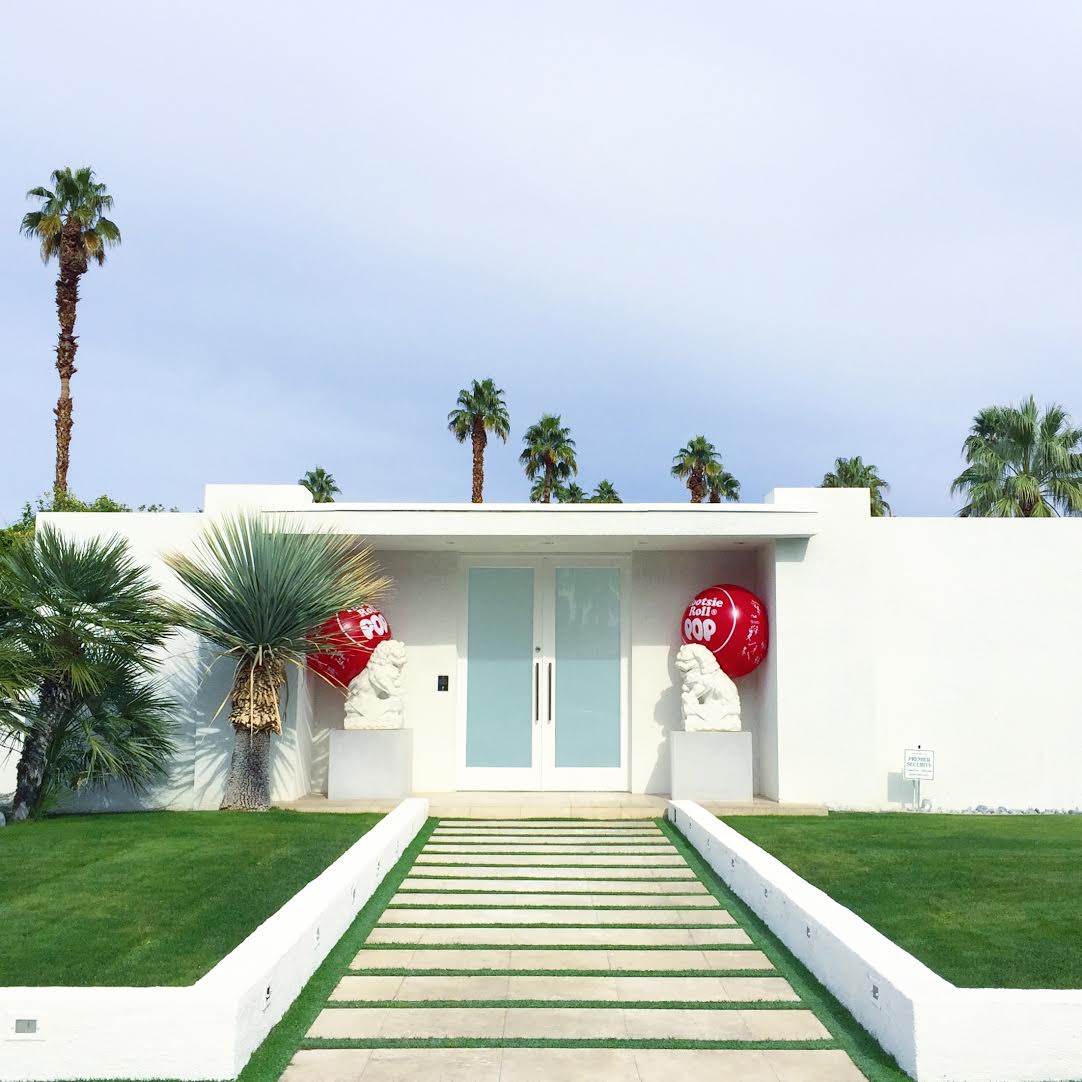 Then it was off to explore other hotels. First up?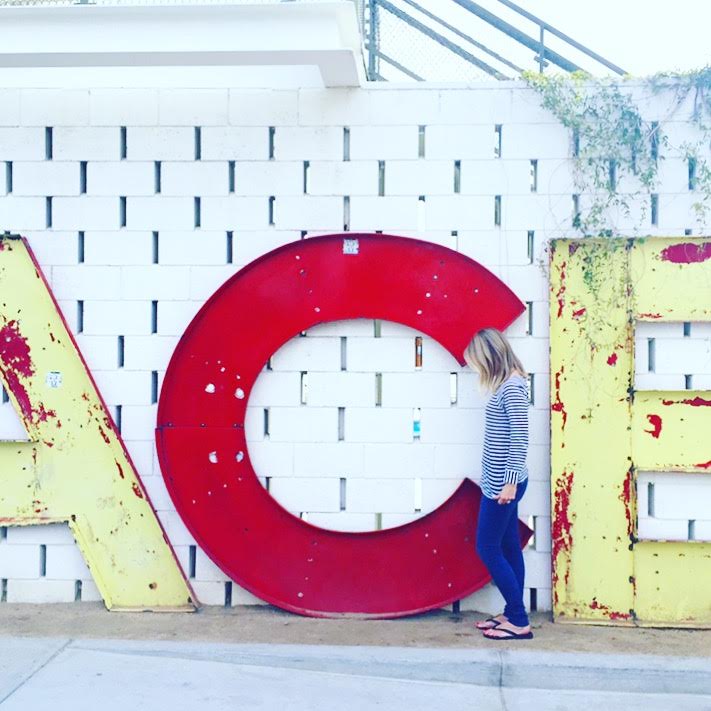 The Ace is where you stay if you're looking to party (Clearly, we weren't!). Rest and relaxation? The Parker. But this throwback is absolutely worth a walk around.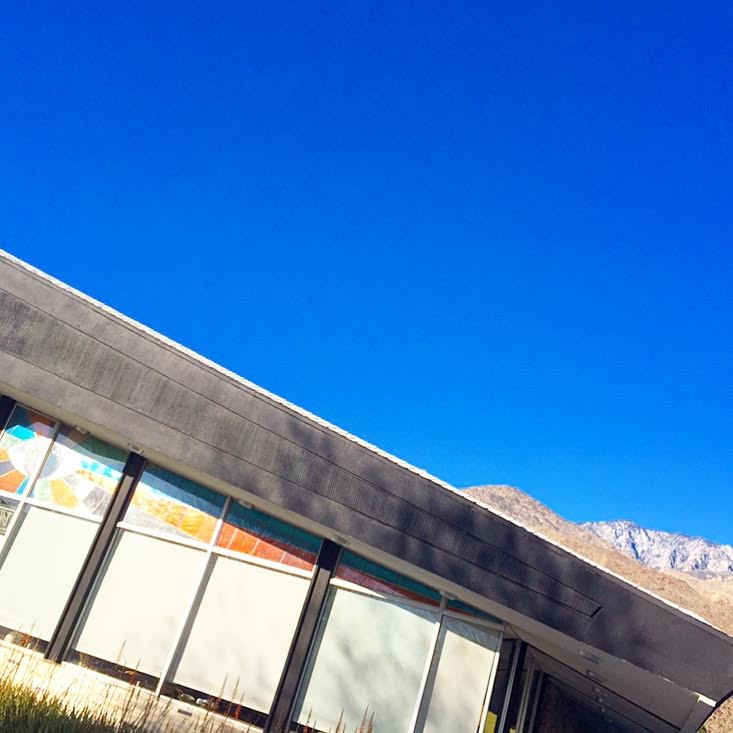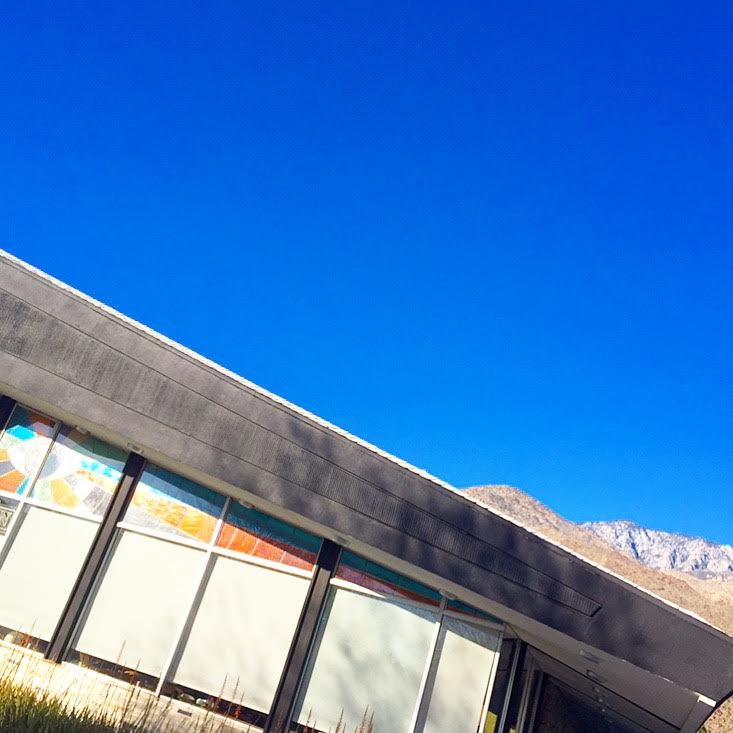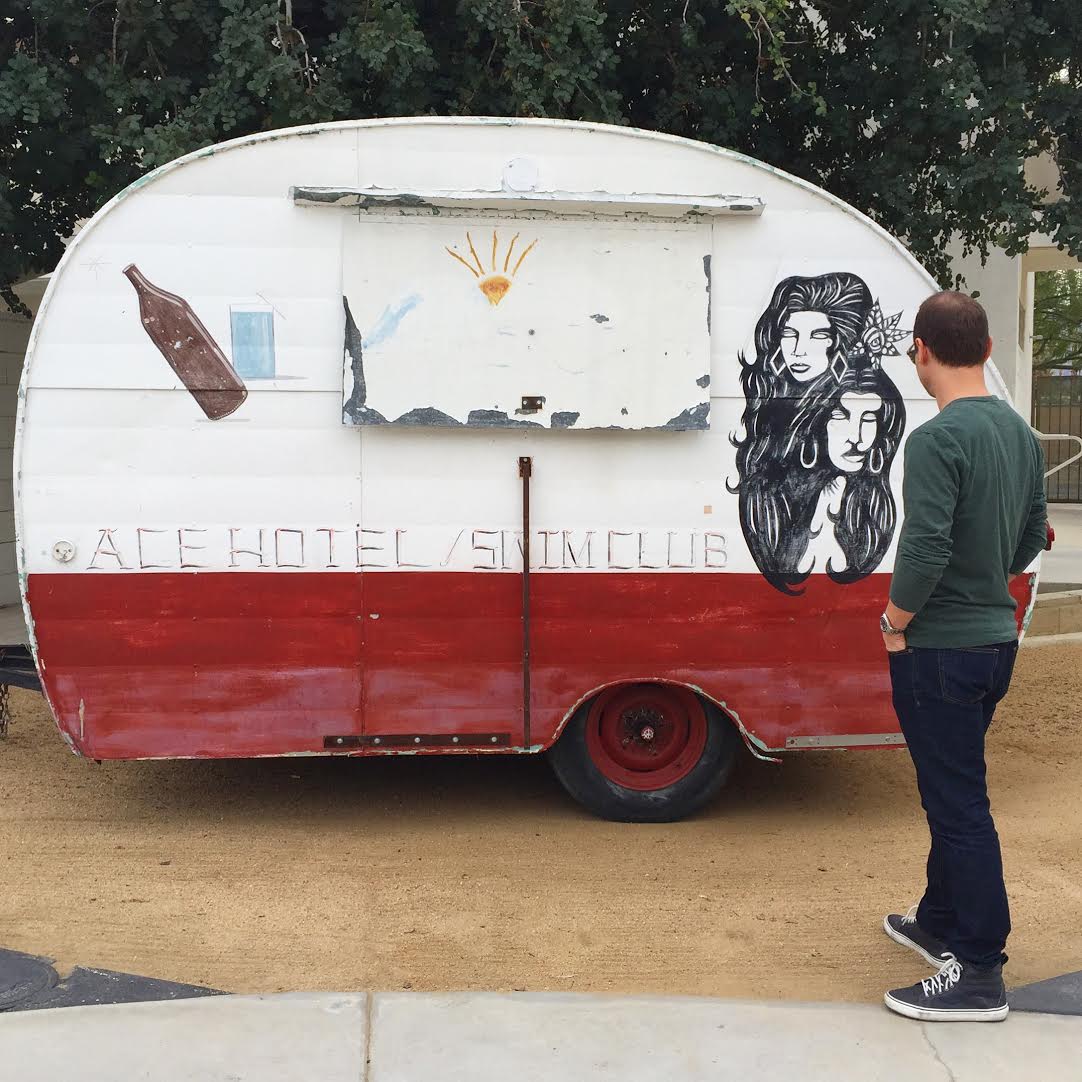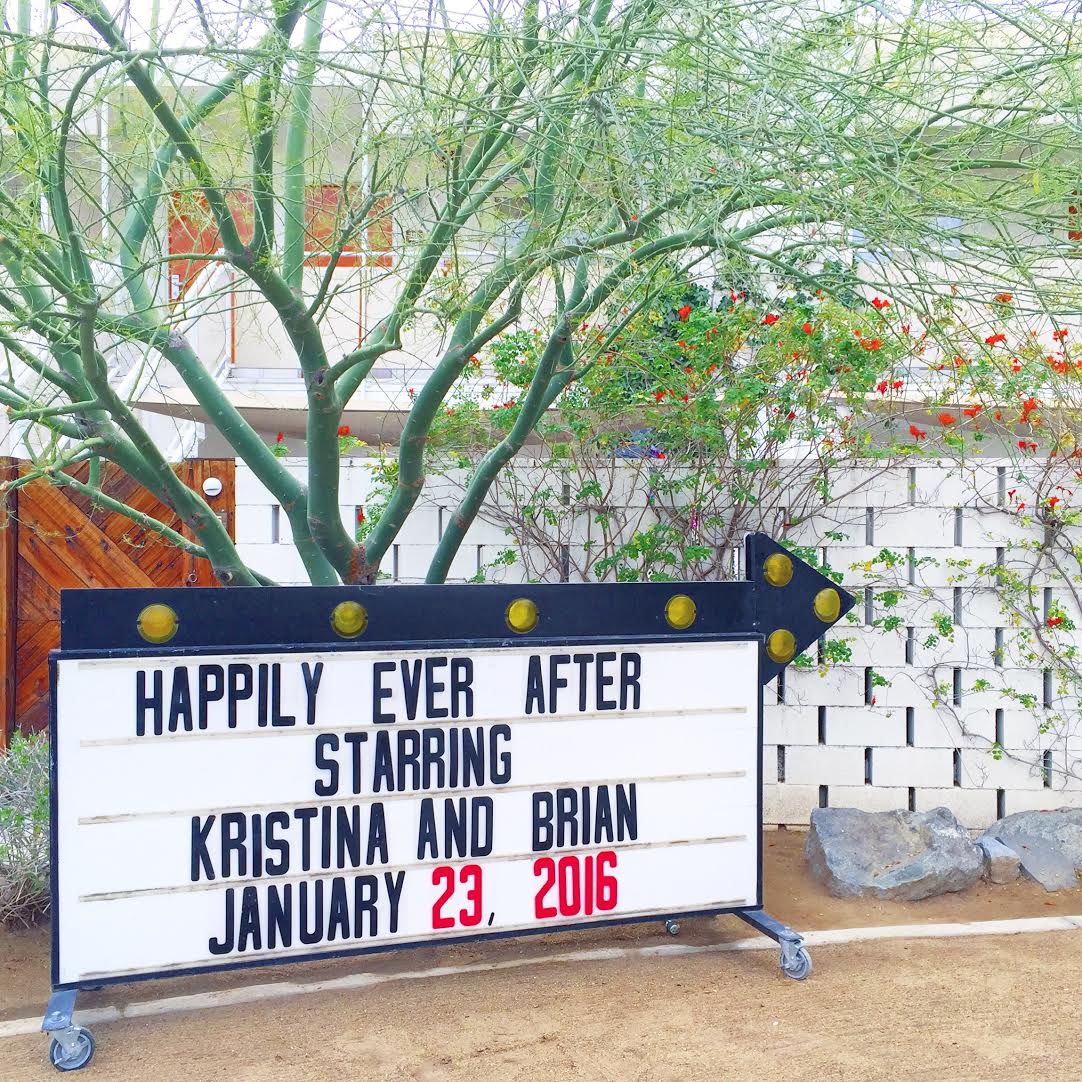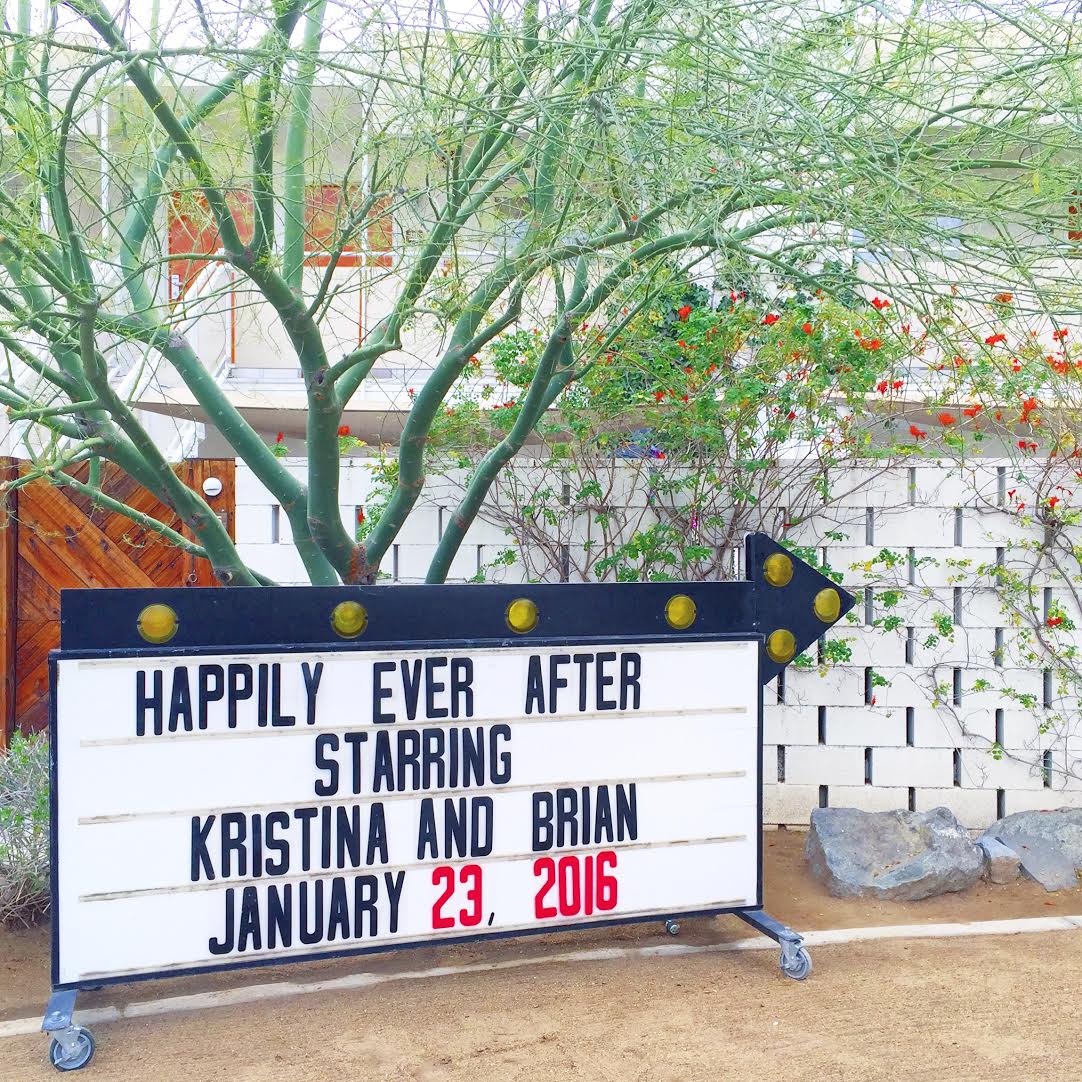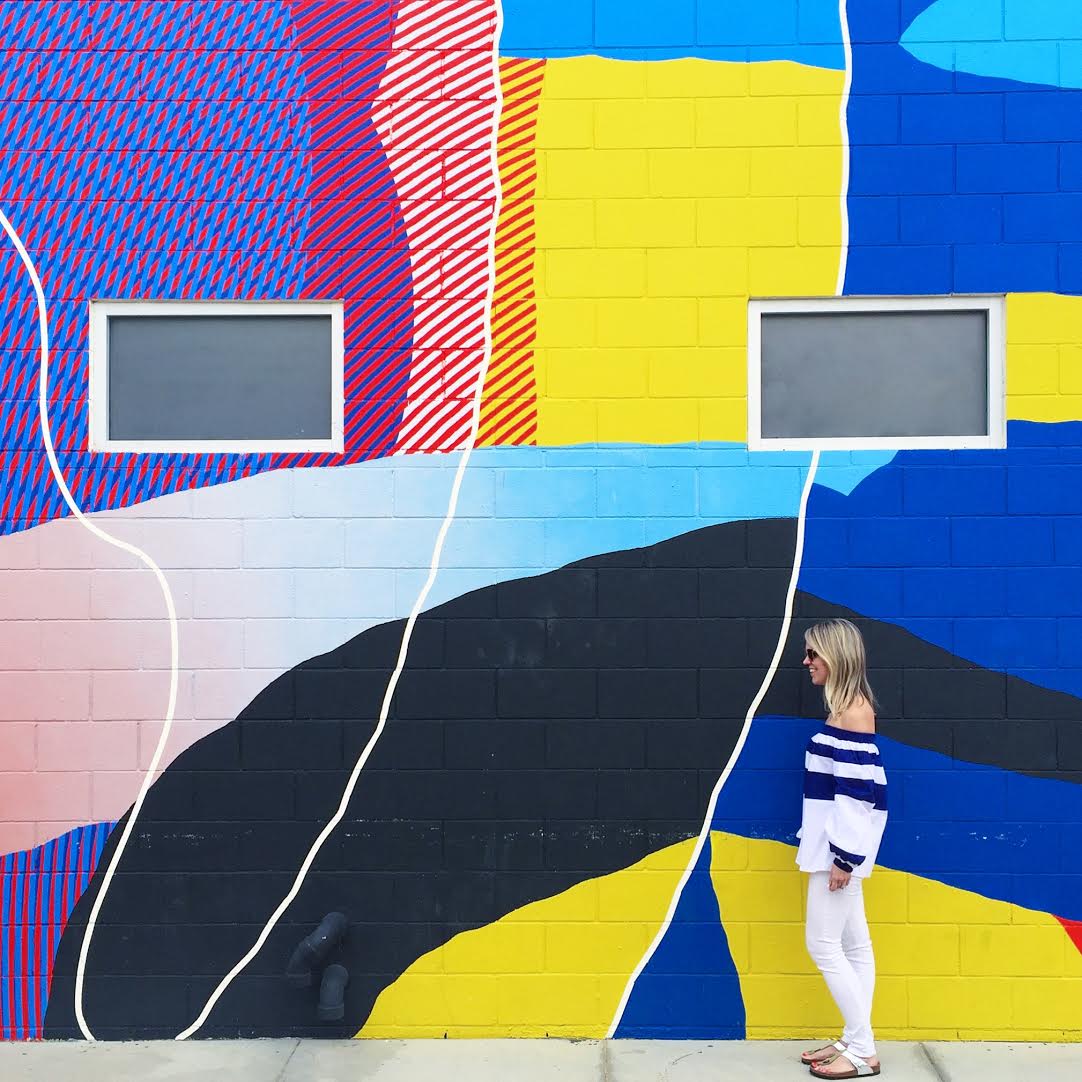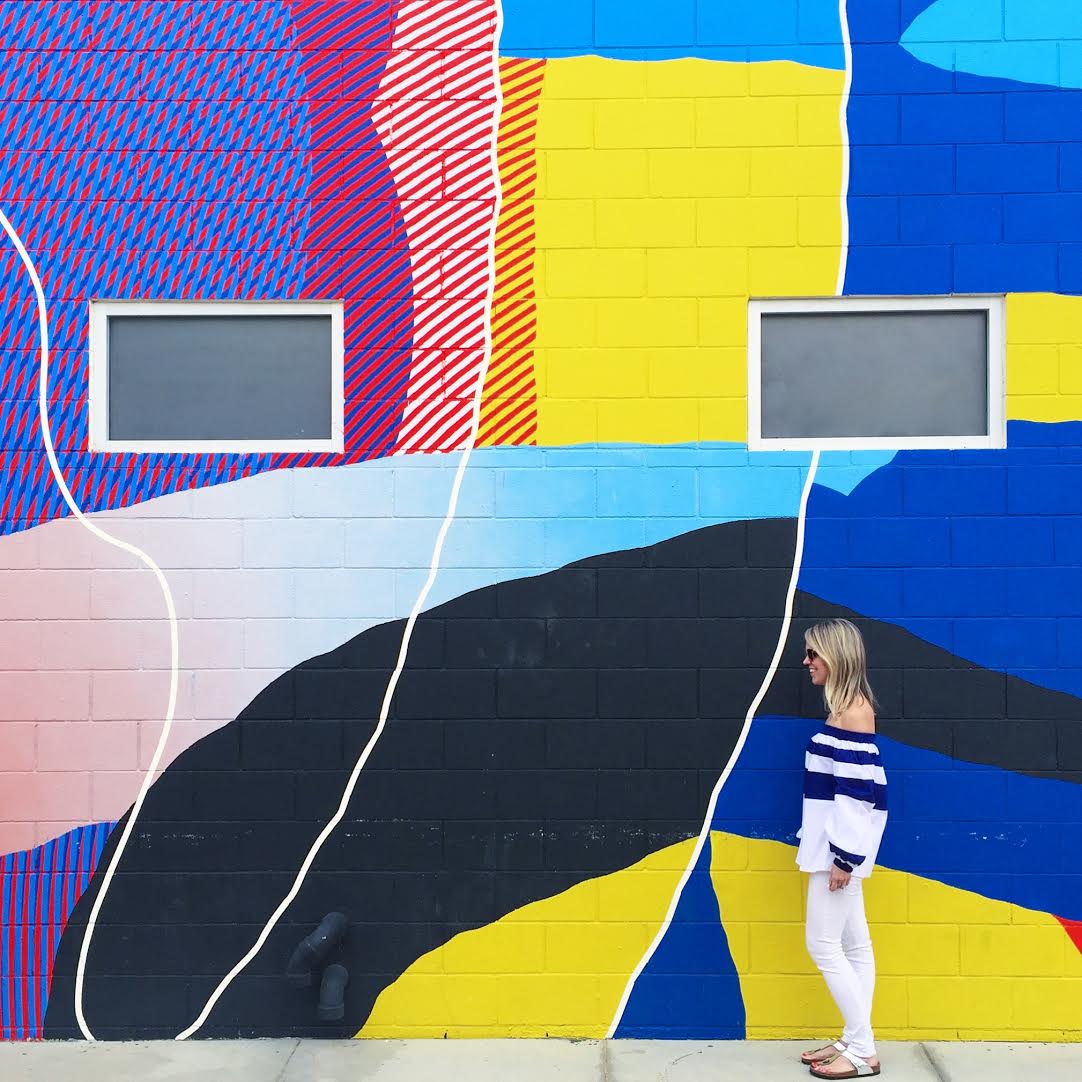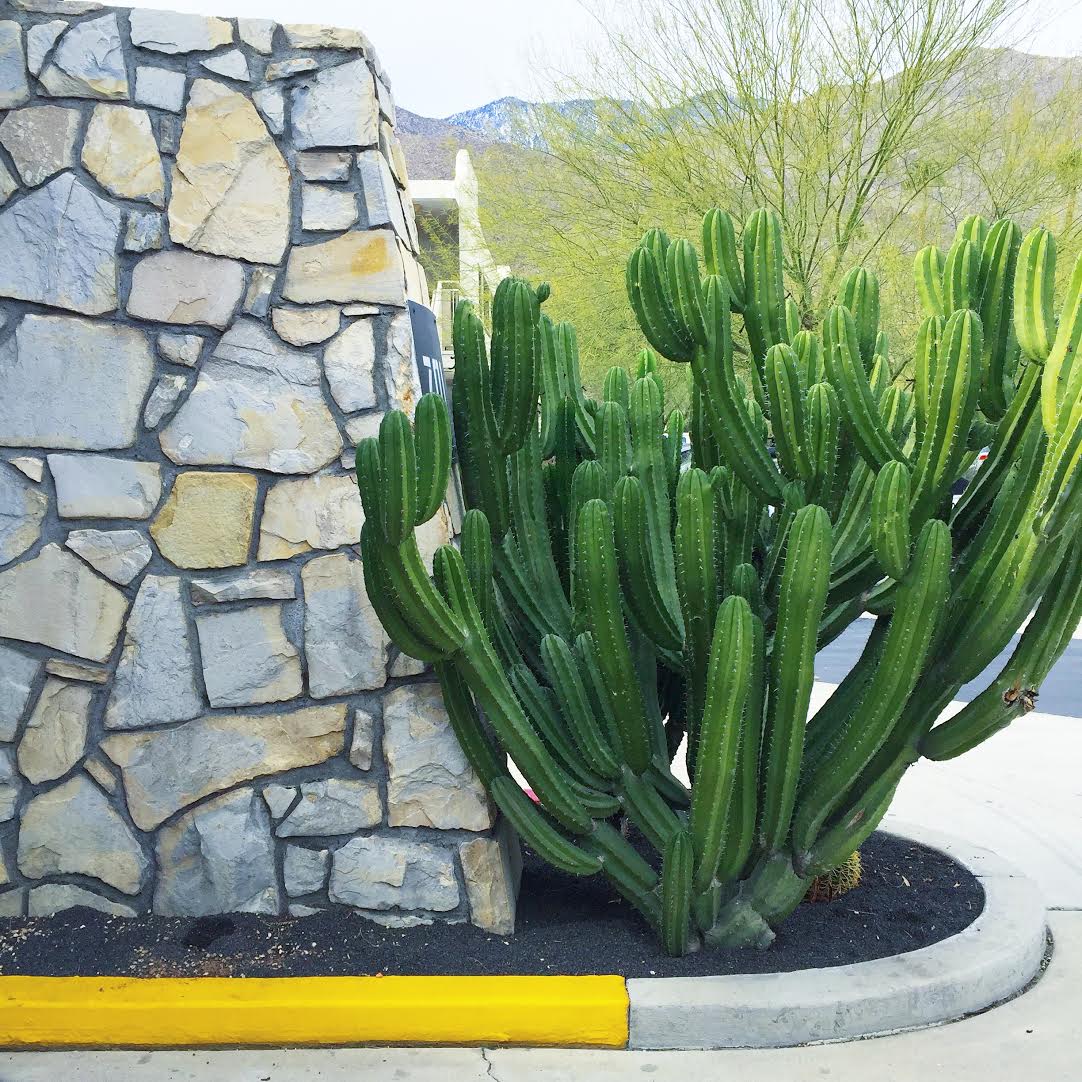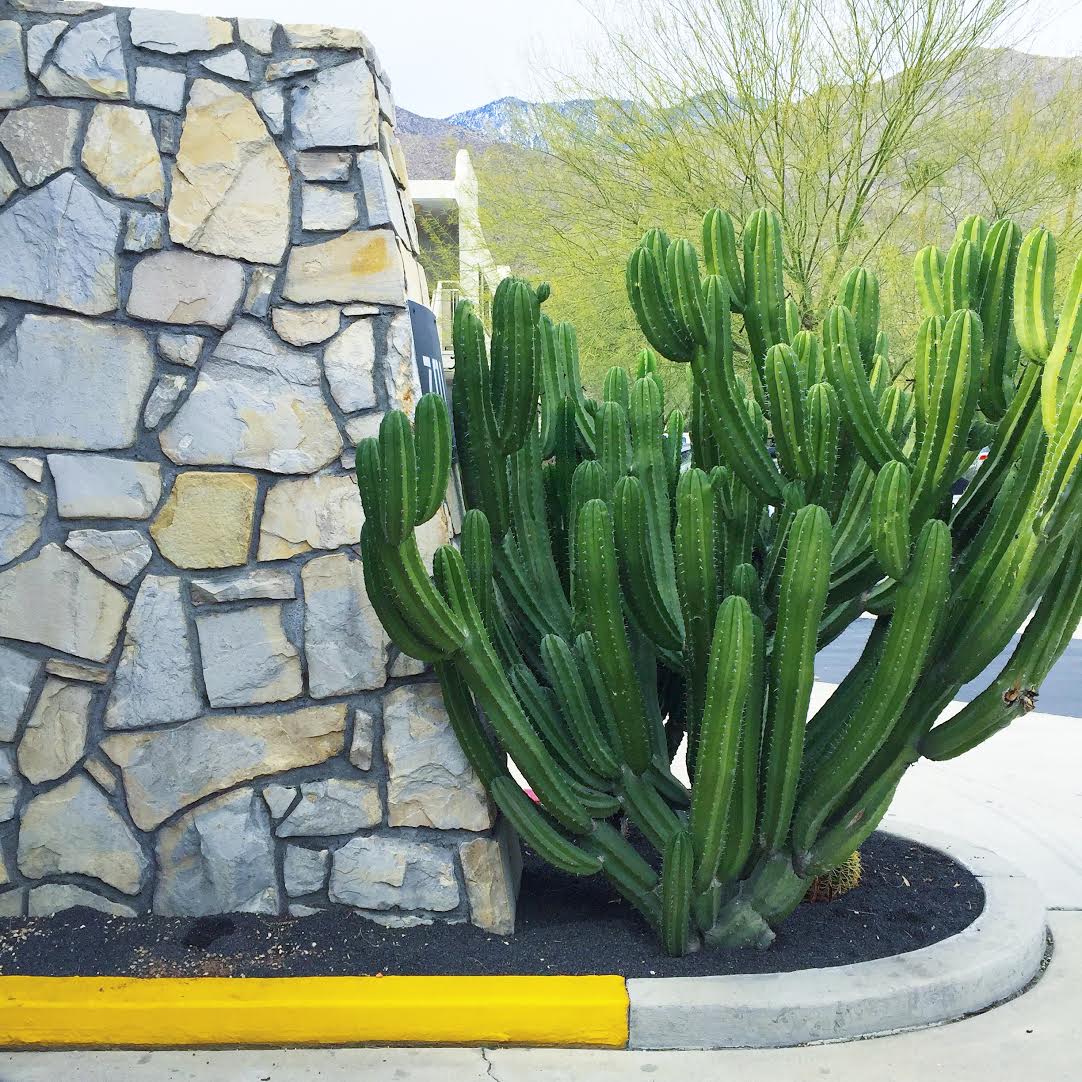 Clearly, not as enthralled with the hotel tour as I was.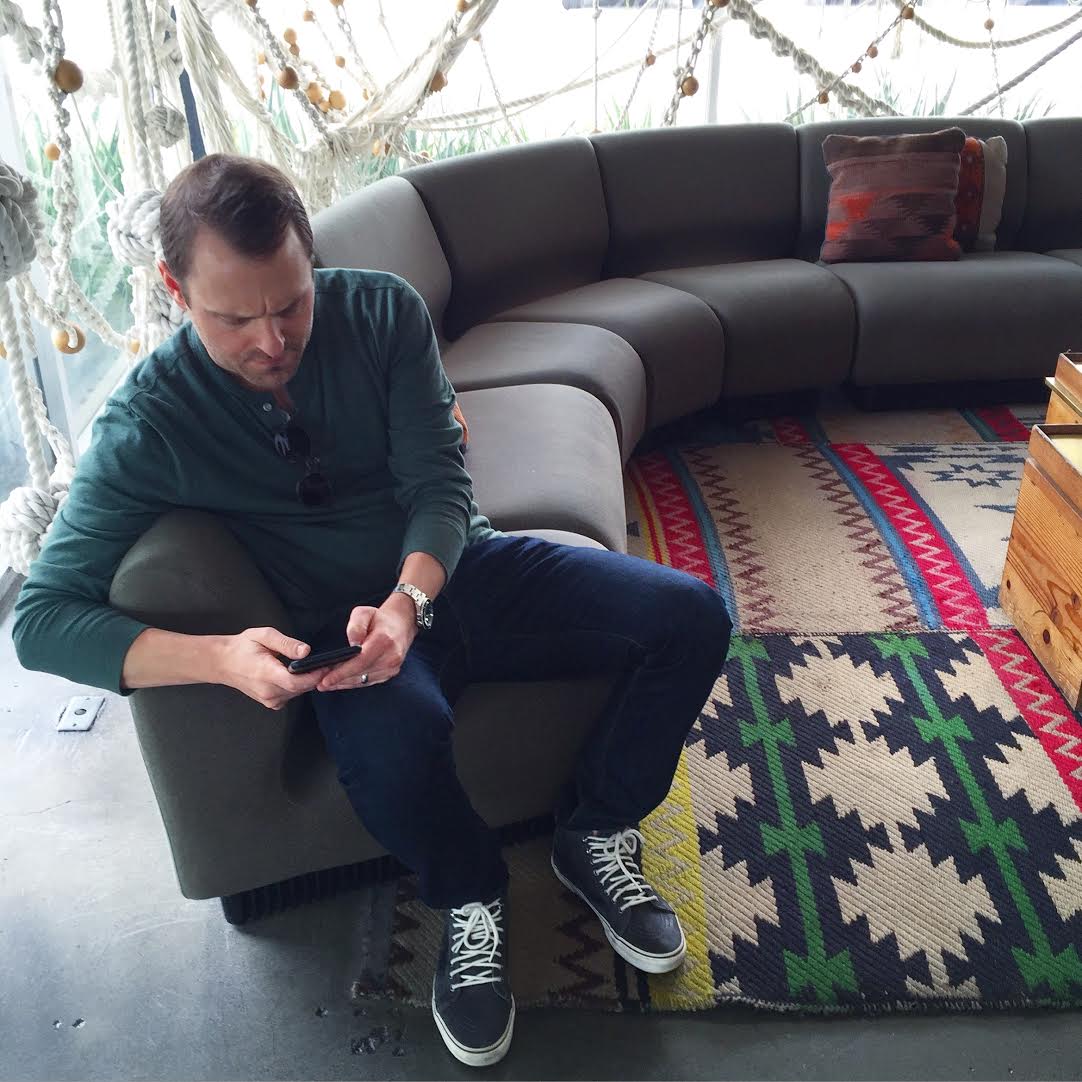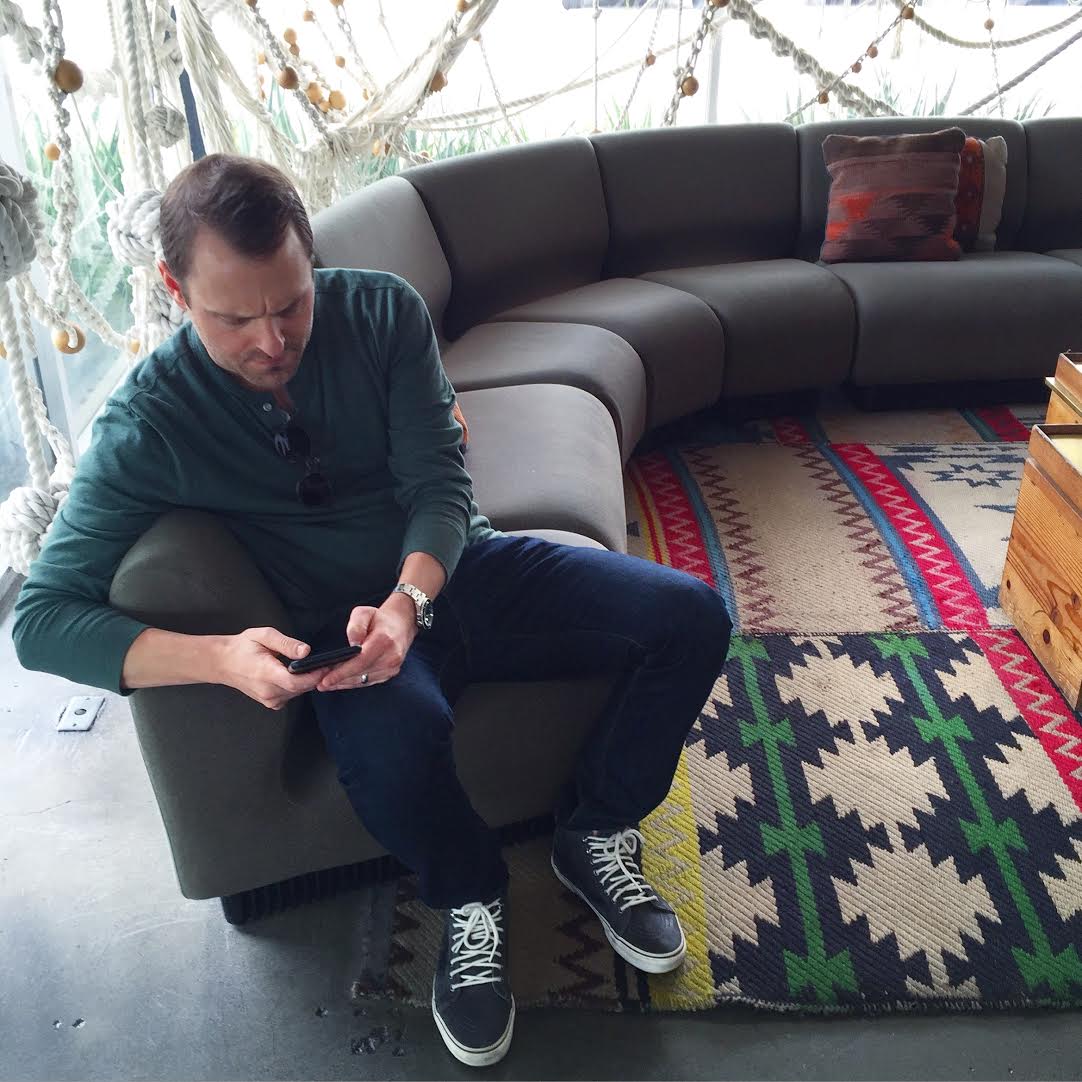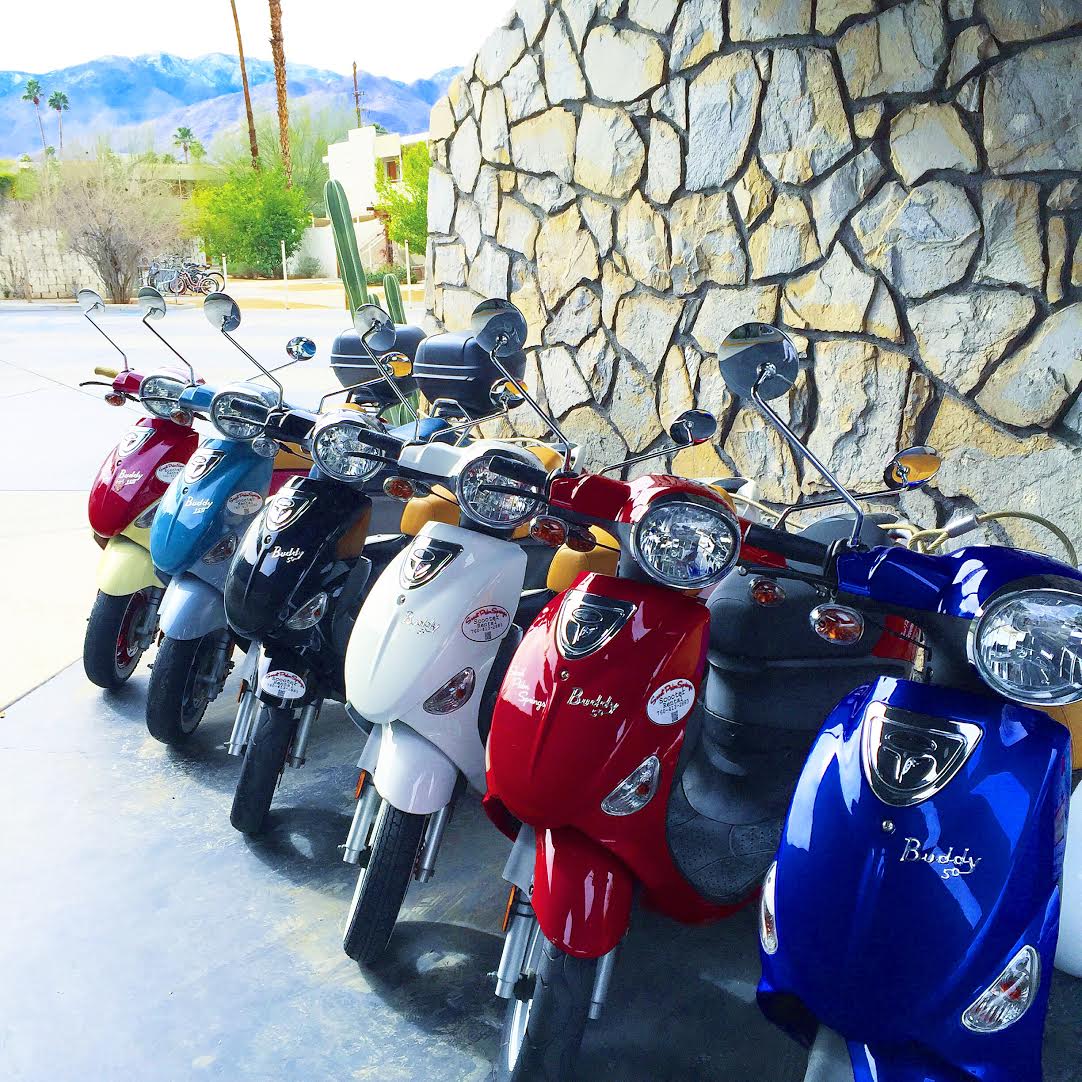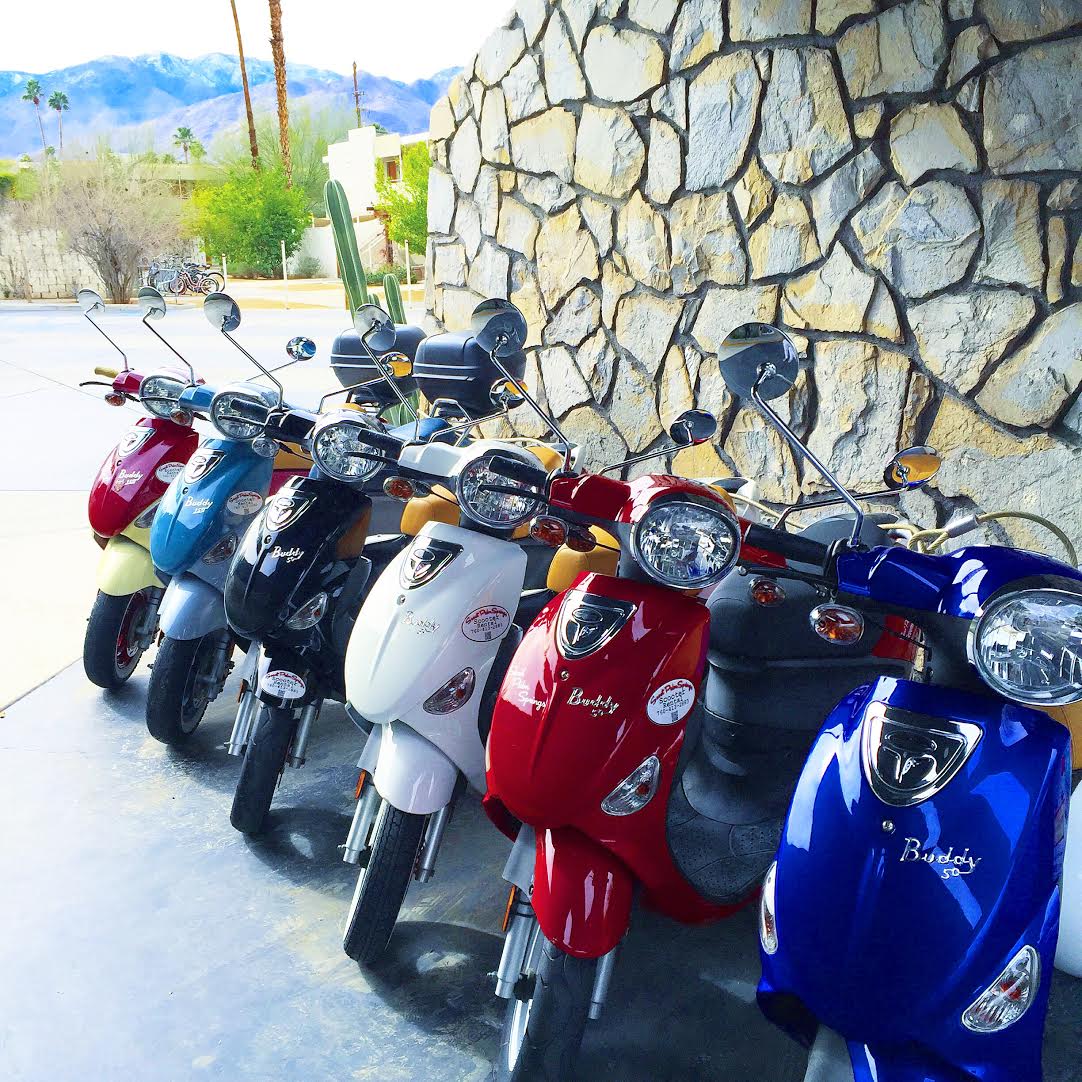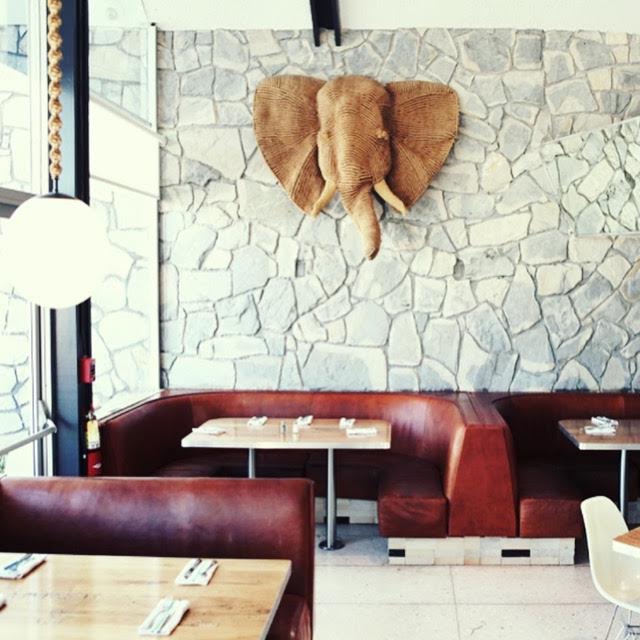 Whether you're staying there or not, King's Highway, is a must. It was some of the best "diner" breakfast I've ever had.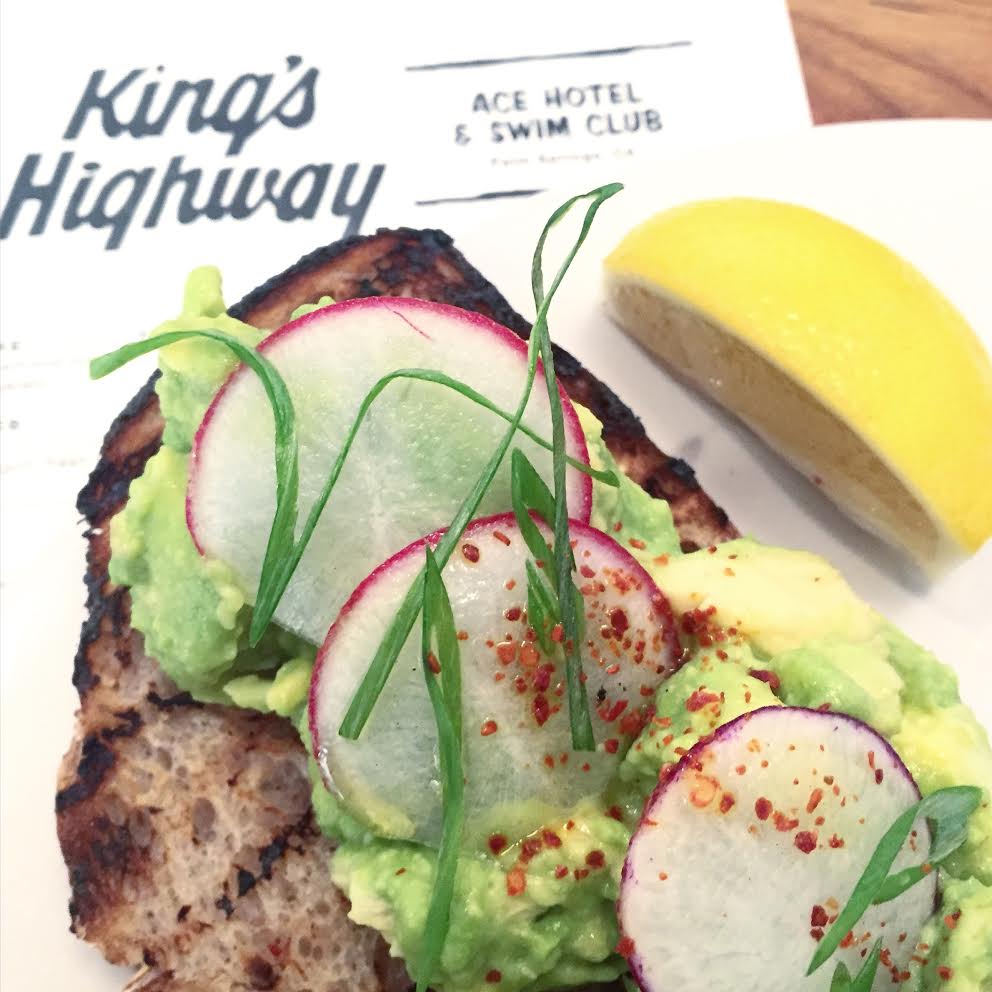 Speaking of breakfast, another great place (besides this one) is Wilma & Frieda's. It was like they knew I was coming…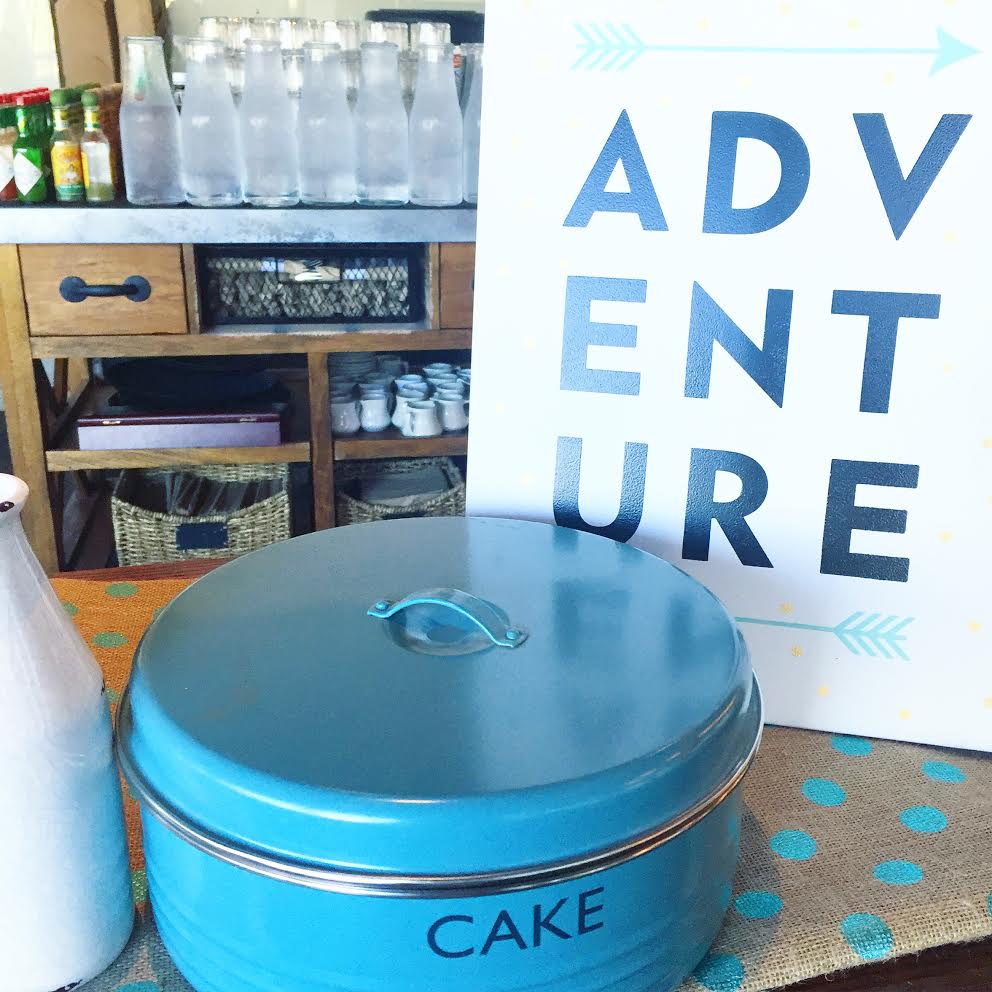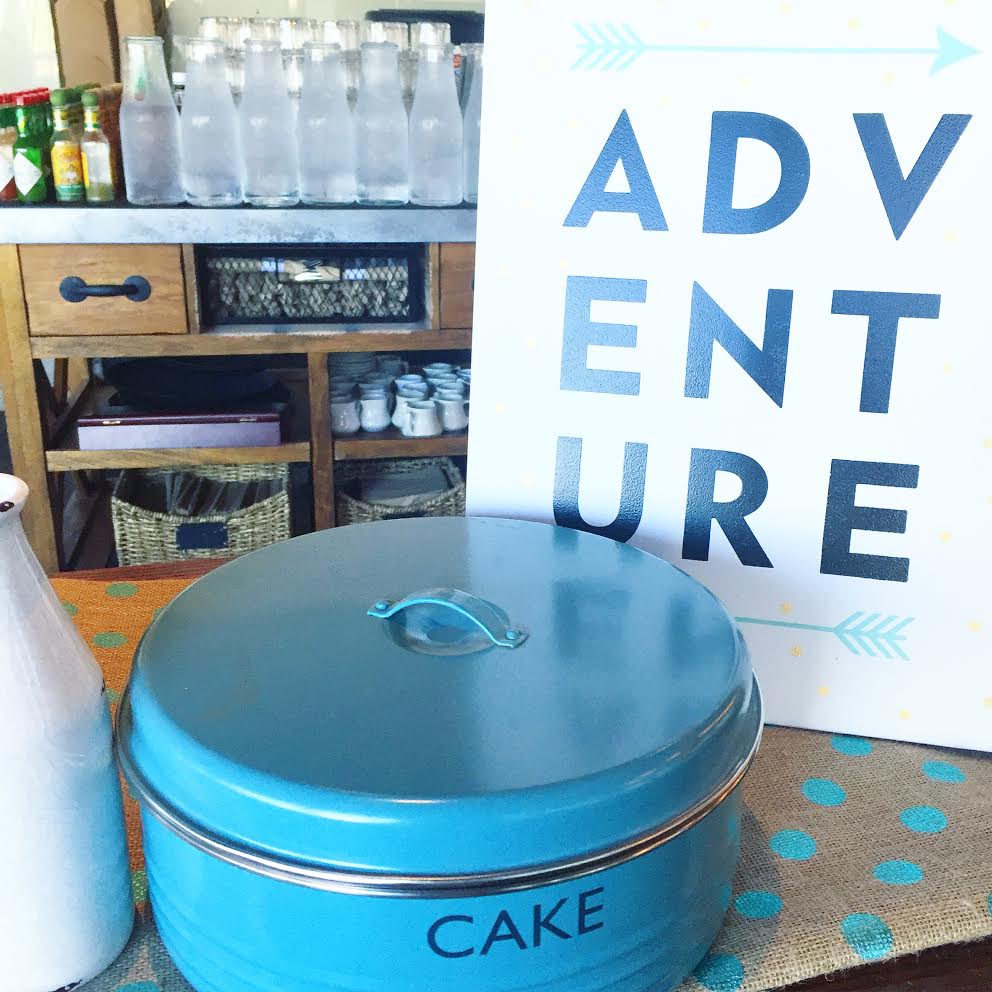 The Avalon Hotel, formerly the Viceroy, is a chic, Miami Beach-like boutique hotel with a picturesque pool overlooked by Chi Chi restaurant (not that Chi Chi's). The service left much to be desired but the food was on point. I can't stop thinking about the cauliflower; I know it sounds boring but, I assure you, it was anything but. The scallop crudo with apples and oranges was ridiculous too.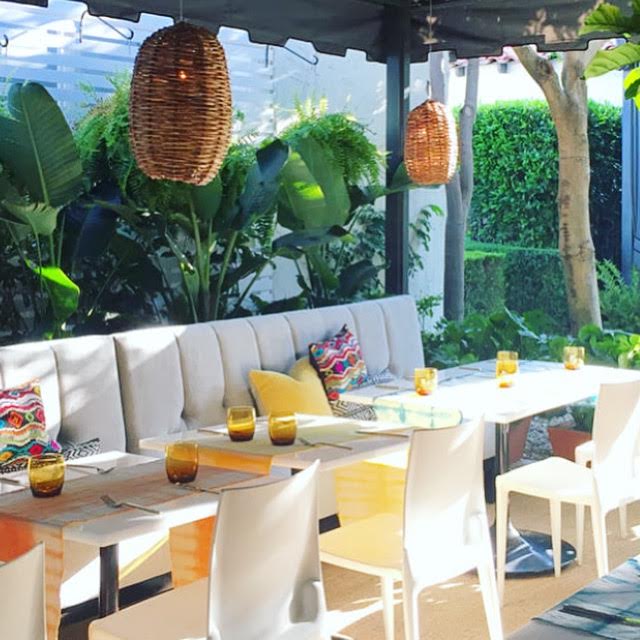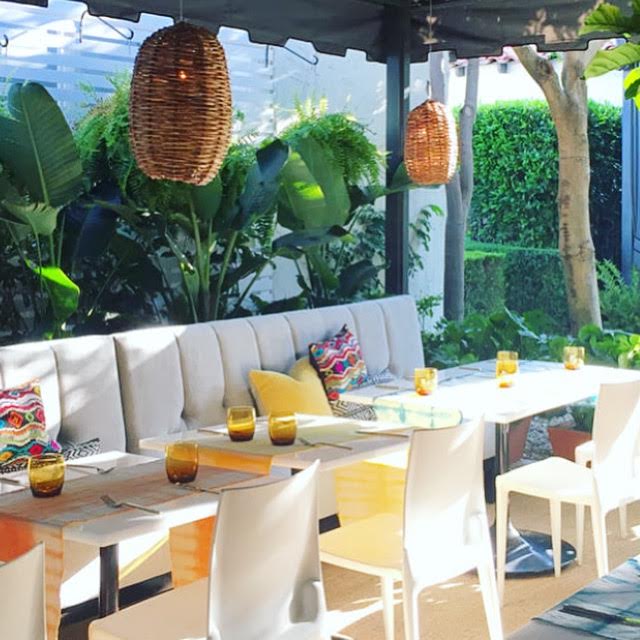 One of the highlights of the trip was date night at the bar of Workshop. It has a great atmosphere, quality cocktails and the goat cheese appetizer with lentils, beets and scallions was excellent.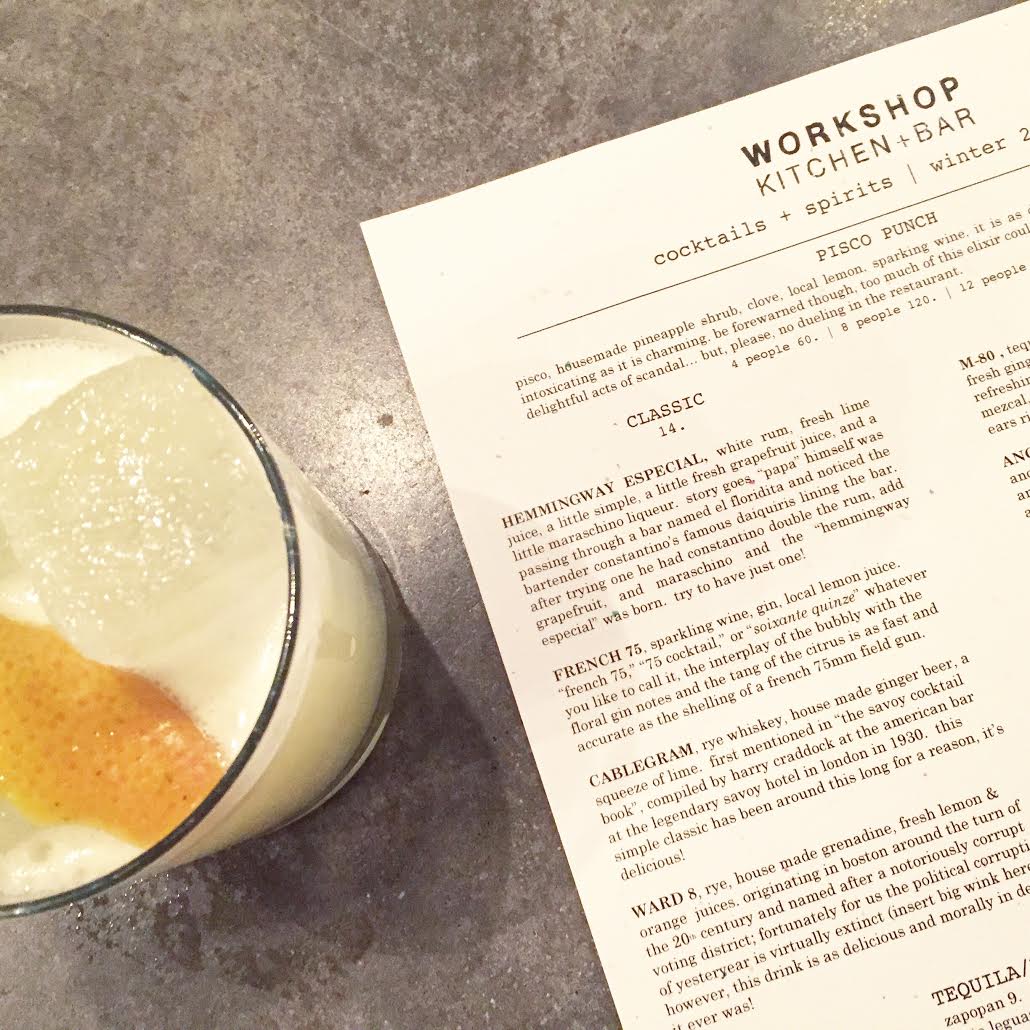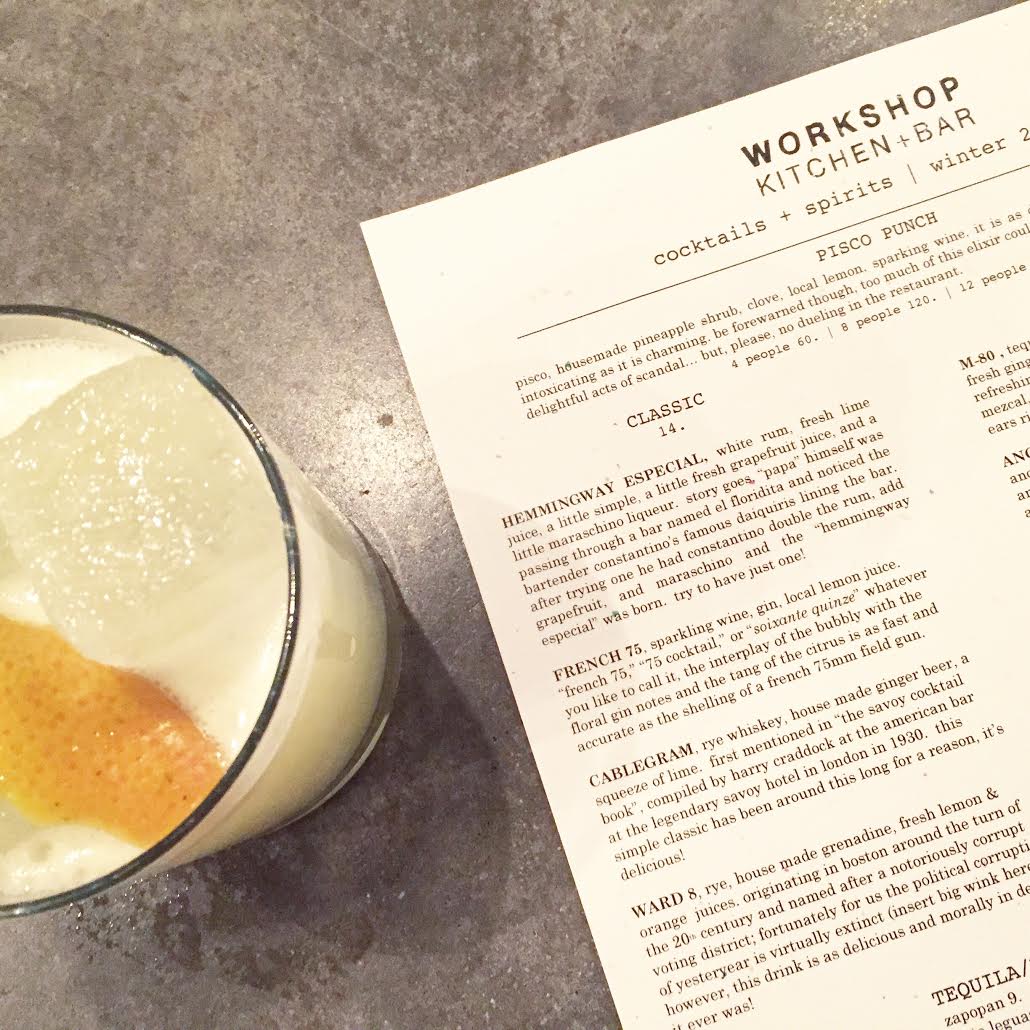 Another stellar spot? L'Horizon Hotel, the desert's newest (and sexiest?)
property. We sat outside at SO.PA by a roaring fire, sipped delicious wine and had superb service. The food was notable too. The three different dips were full of distinct flavors and each better than the next and the risotto was exquisite. Arguably the best I've had.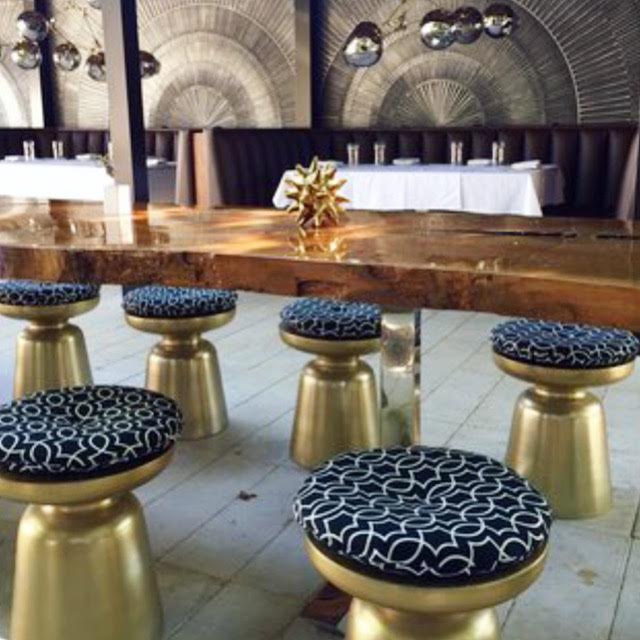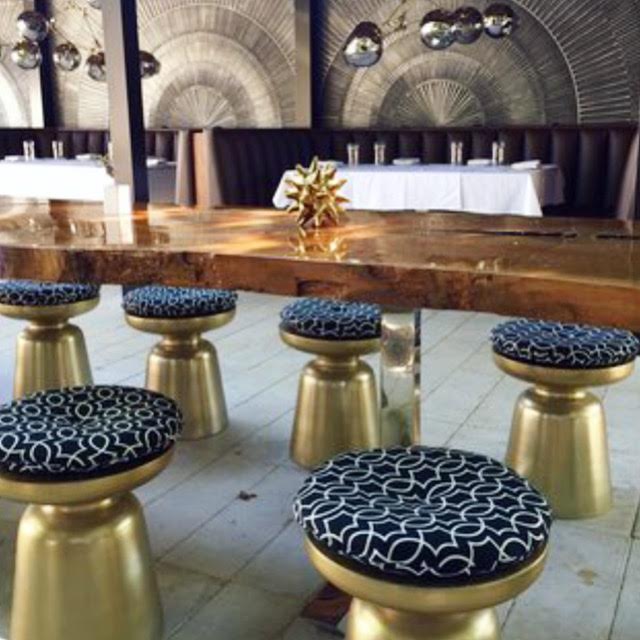 Next up was the Saguaro.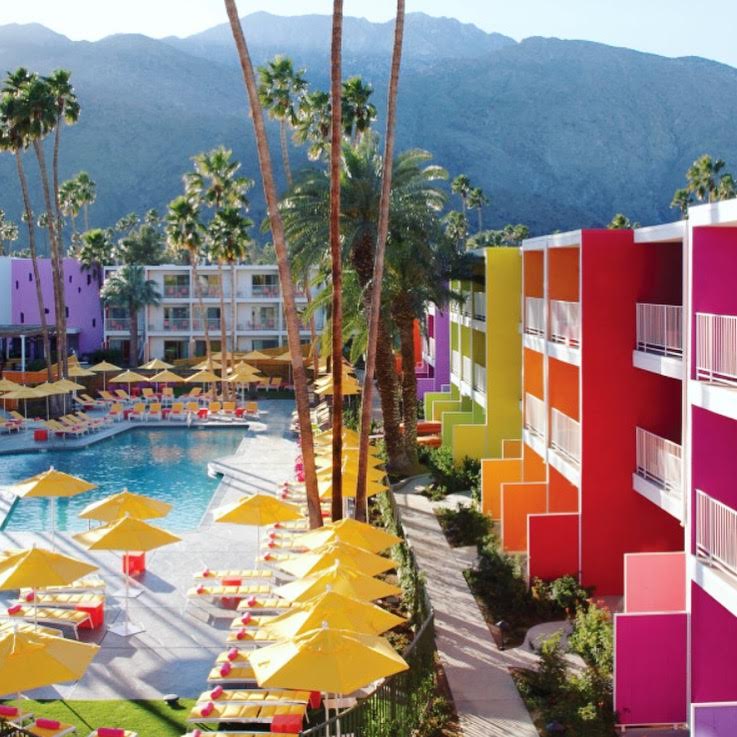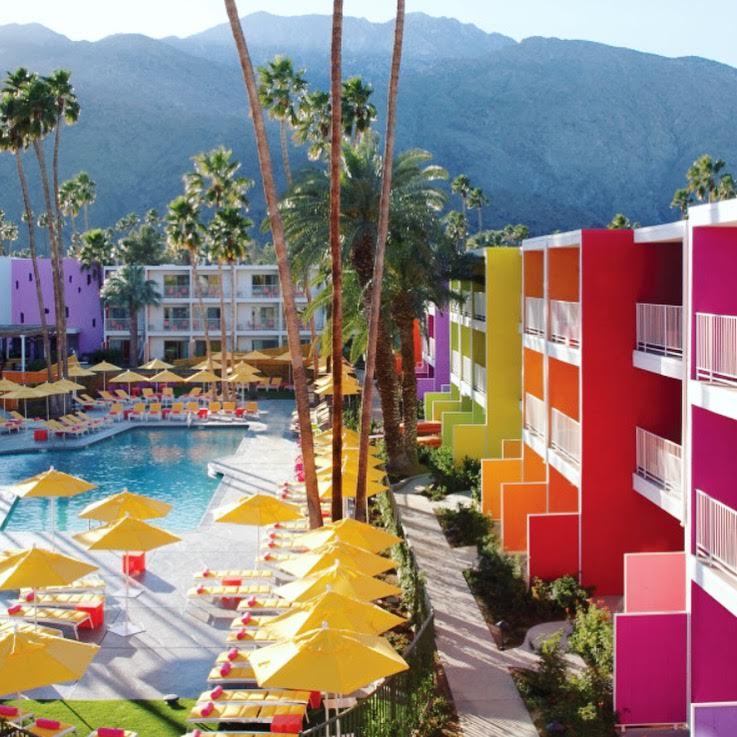 Otherwise known as the rainbow hotel. Sadly, we didn't get a chance to eat there but heard that Tinto for tapas and El Jefe for Mexican are great.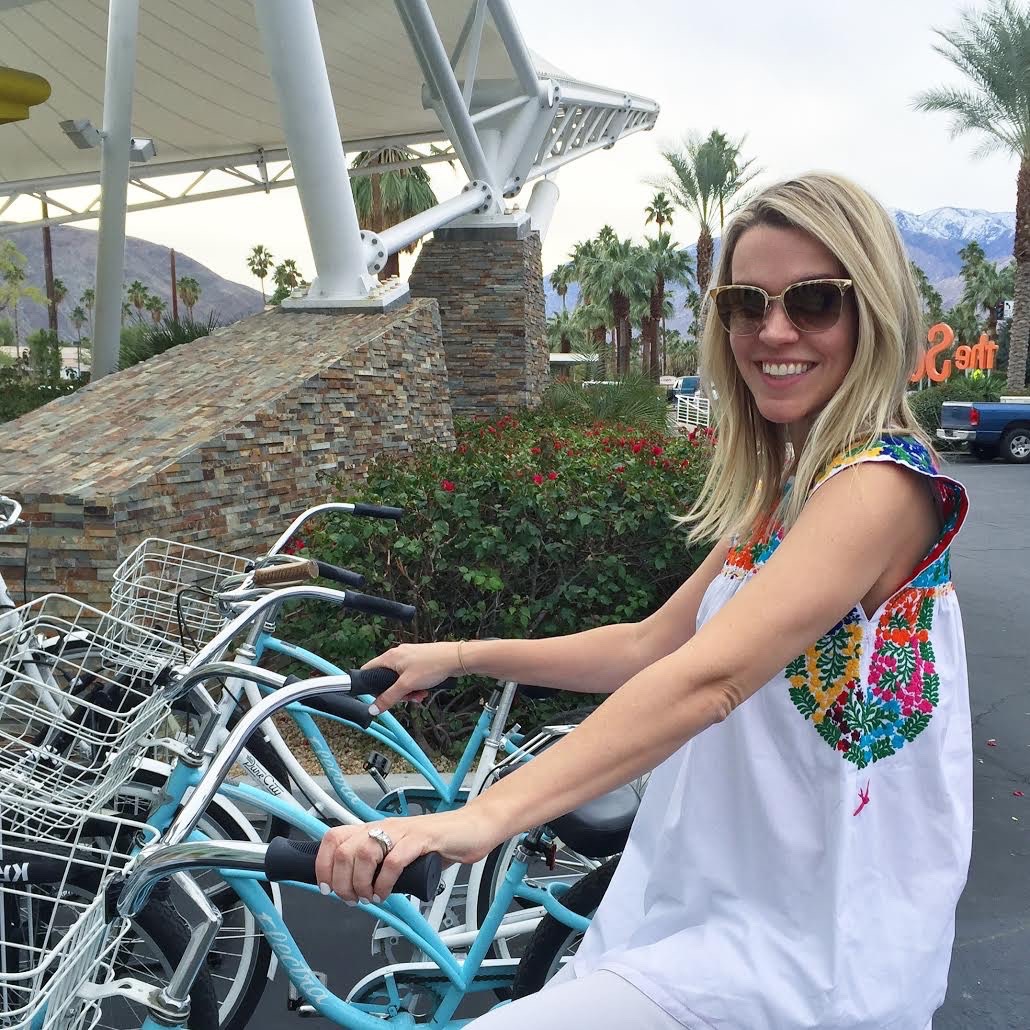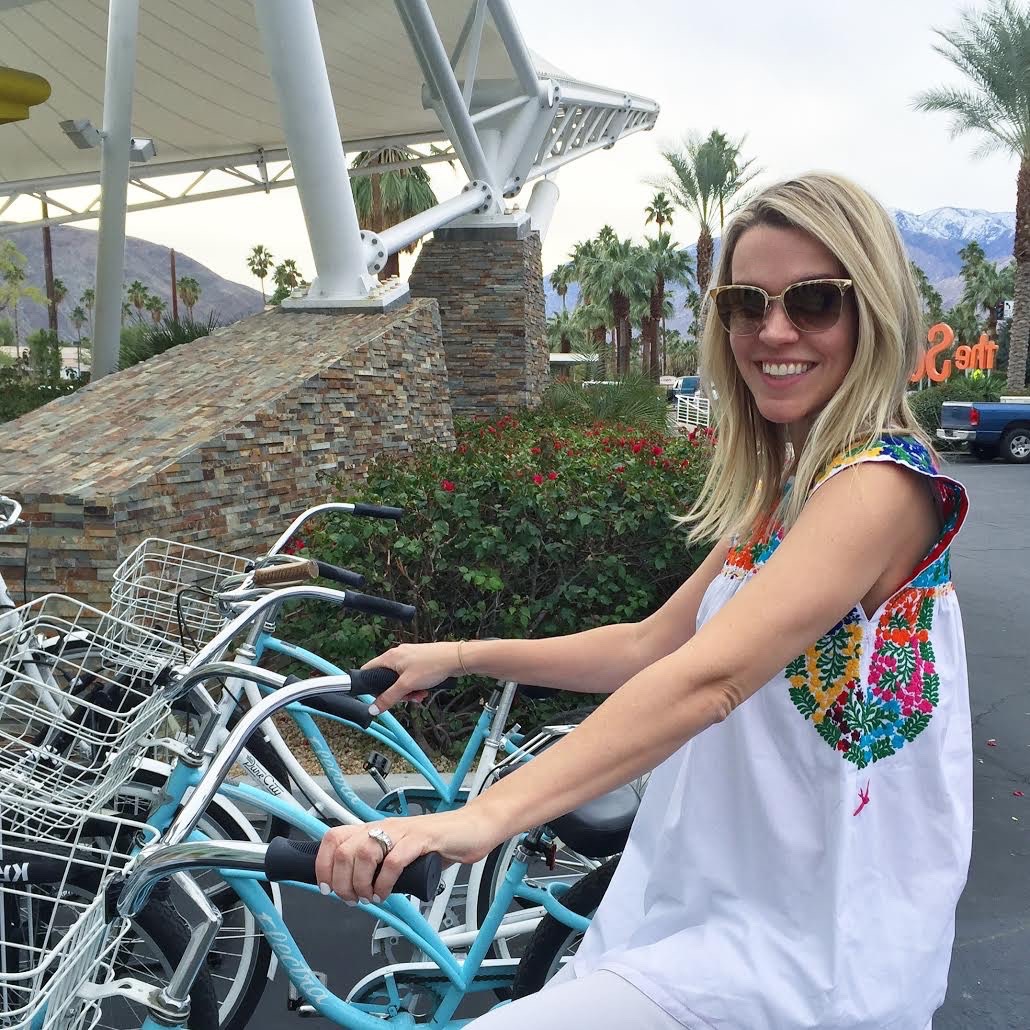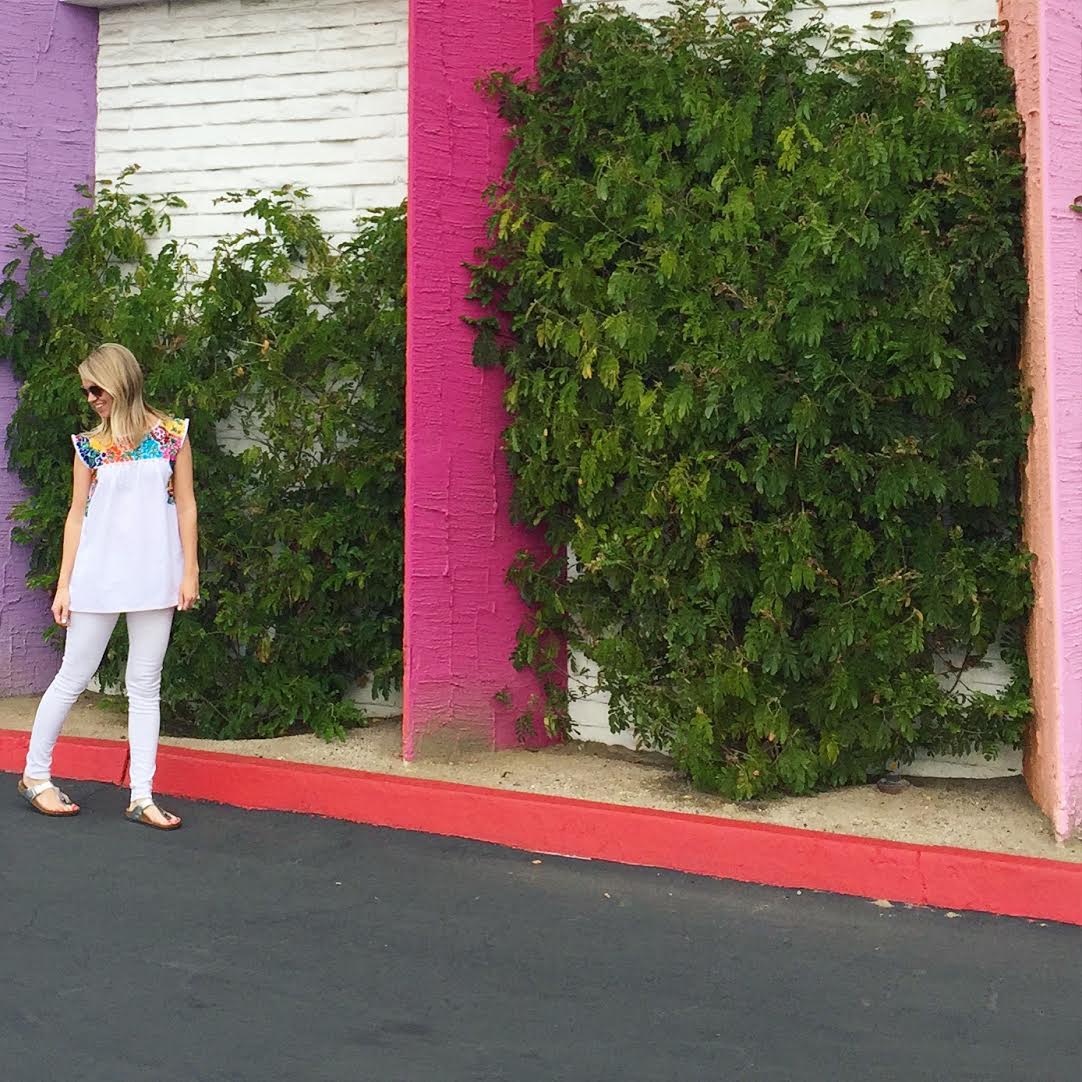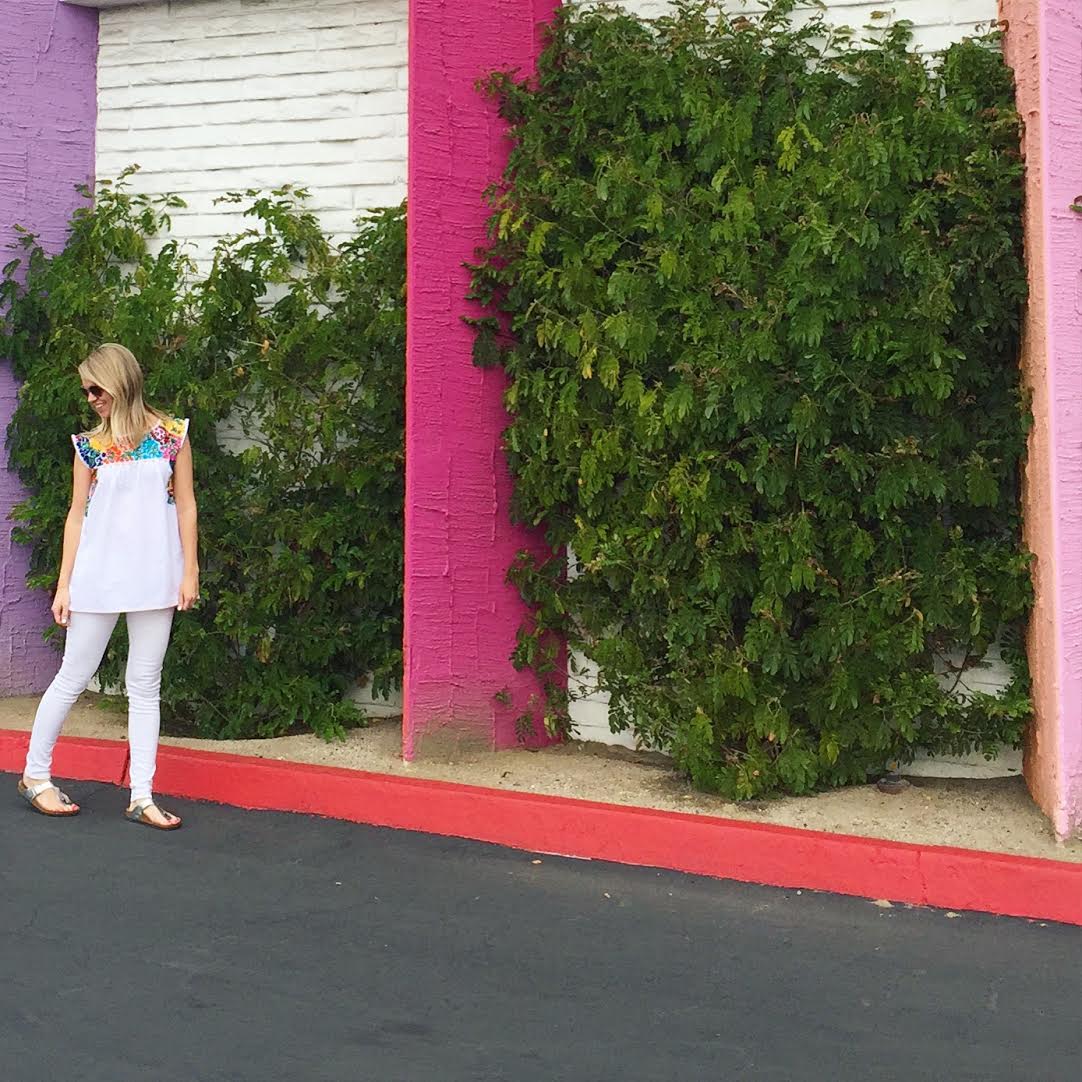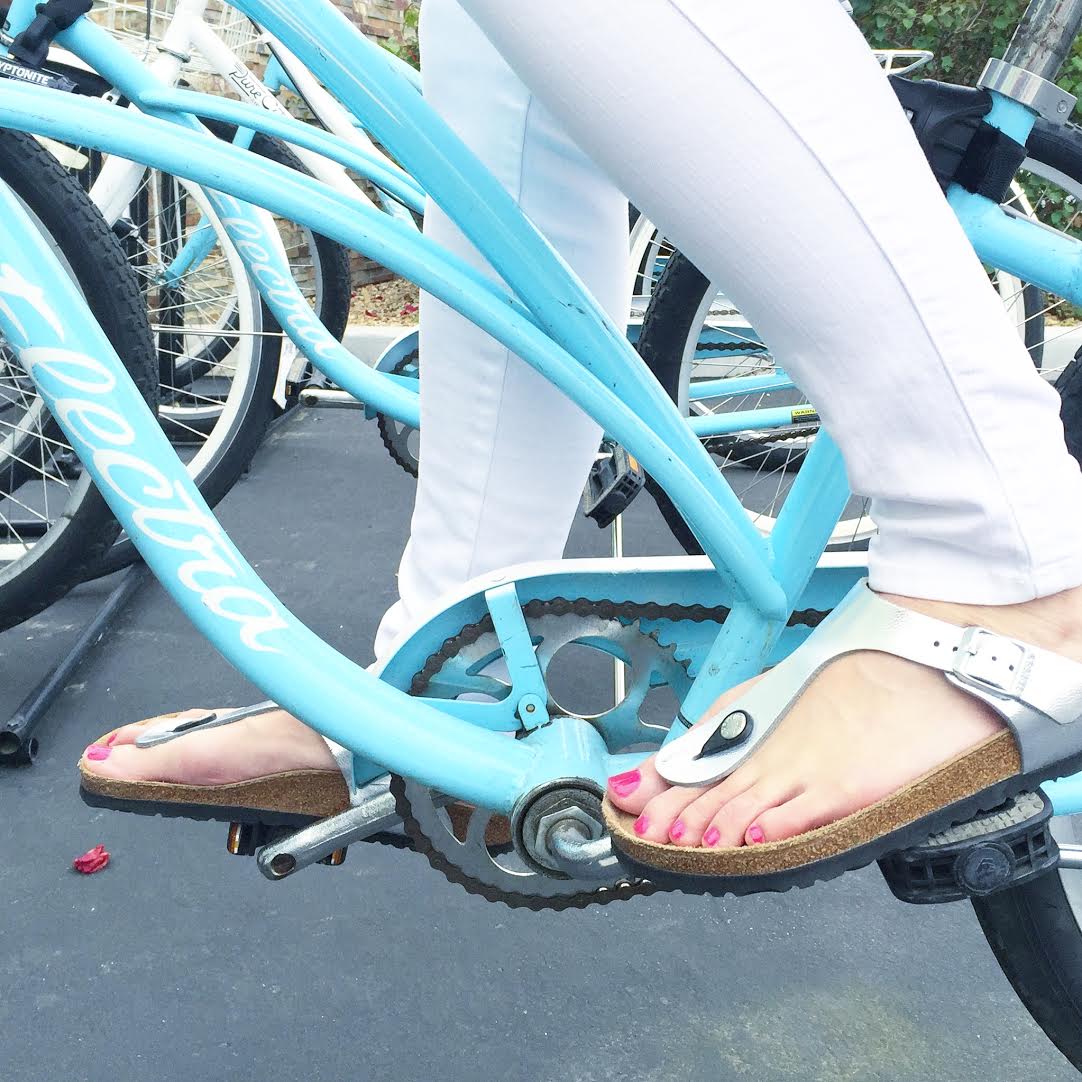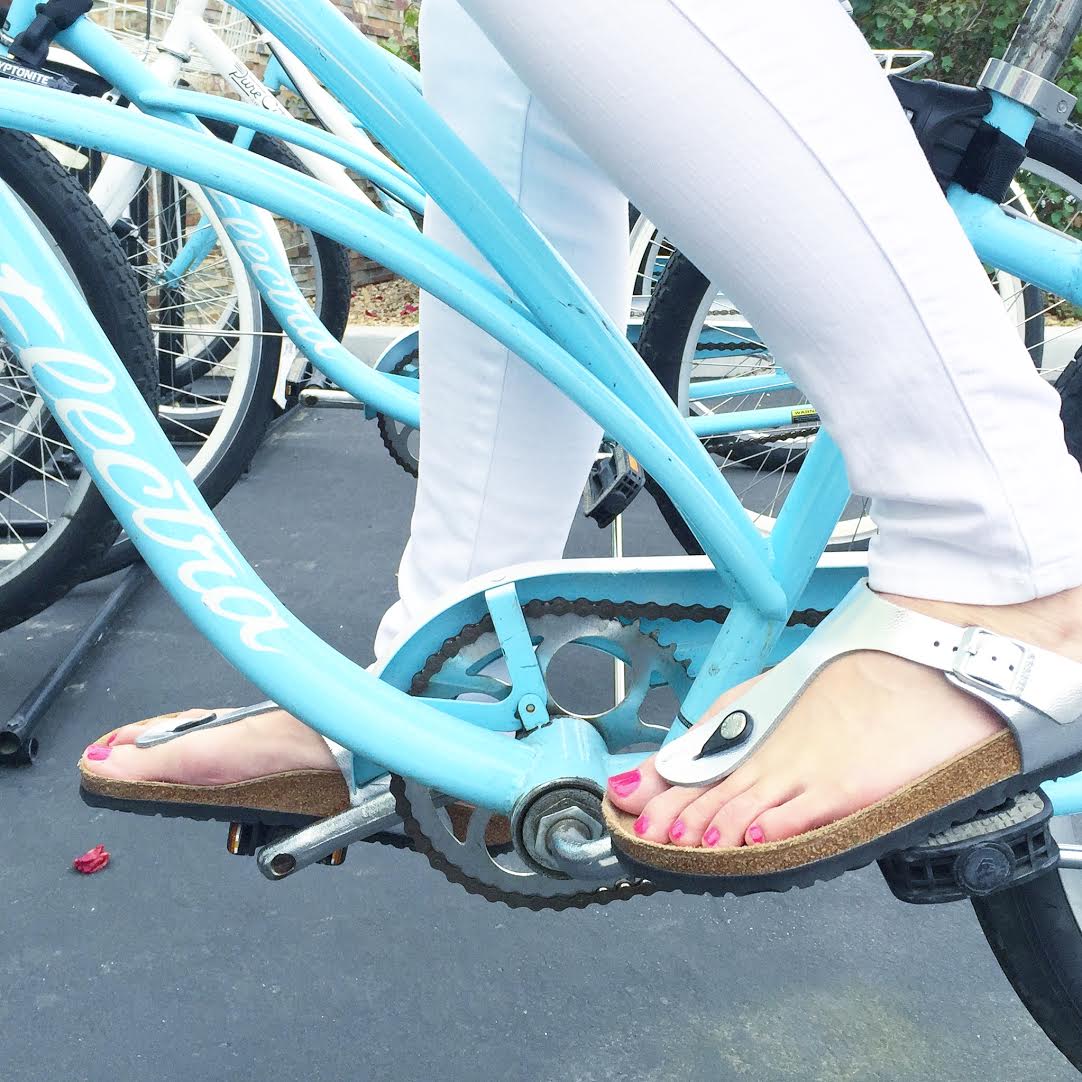 After eating our way through two Southern California towns, it was time to go home to our own.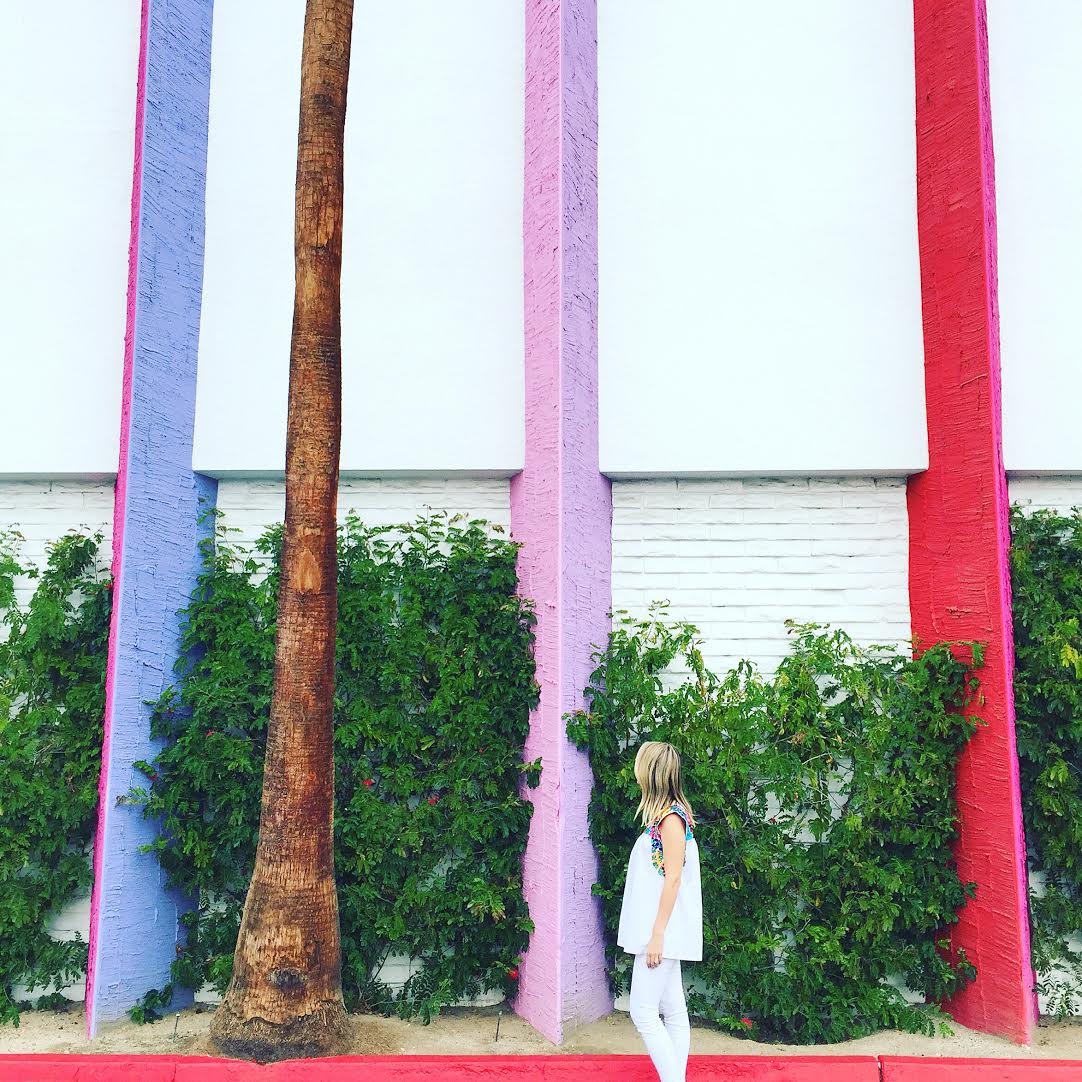 But, while there, it was confirmed that a conference I plan on attending is being held at the Saguaro exactly a year from now. So… Palm Springs, I'll be back! See you in 2017!
March 3, 2020

A Winter Weekend at Woodloch

We're not a skiing family. Zach is from Texas and I grew up in Florida so you can't really blame […]

READ MORE

January 24, 2019

Our 2019 Travel (and a brief reflection on 2018)

Lots of bloggers are doing their year in review and 2019 goal posts. I thought about doing one too. But […]

READ MORE

January 11, 2019

My Favorite Winter Recipes

I don't know where you are but it's freaking freezing in the northeast right now, which calls for some warm, […]

READ MORE