March 2, 2015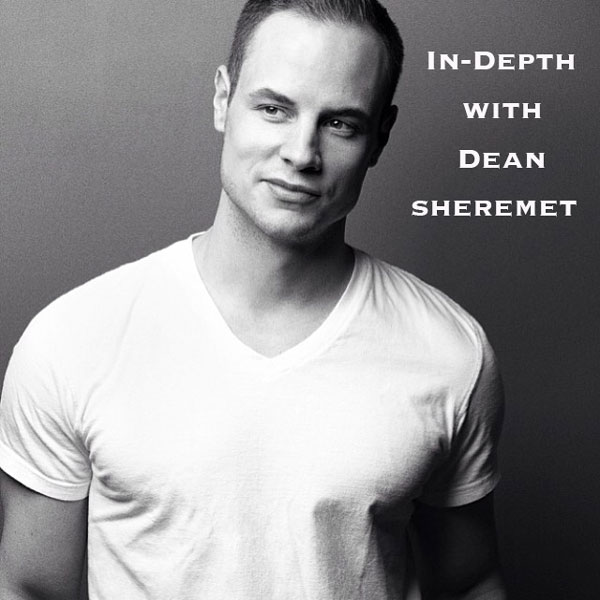 In-Depth with Dean Sheremet
We all know the story. Boy meets girl. Boy and girl fall in love, too young, too quick. Before they know each other. Before they know themselves. And, ultimately, it proves impossible.
We also think we know his story. Dean Sheremet, tabloid husband scorned. The villains. The victim. Not necessarily so. After years of healing, therapy and working on himself, Dean finally shares his side and what he says will surprise you. At his NYC home, over the best frittata I've ever eaten and he made, Dean opens up about being "destroyed" and the emotional journey back to himself.
Dean: Do you like my frittata?
Nat: I love your frittata. But you get that a lot.
Dean: Ladies love my frittata. Some guys too.
Nat: So I've heard… Okay, we've been friends for years.
Dean: Years.
Nat: And I know a lot about you.
Dean: Probably too much!
Nat: True. But that's not why we're here today. Look, everyone wants the tell-all. But that's not what my site is about nor is that where I know you are in your life. This is not about bashing or revenge. It's not about a salacious headline or dirt. But you have a compelling story. One that my readers can relate to. Maybe not the celebrity aspect but losing yourself in a relationship, giving up hopes and dreams, having the "fairytale" shatter and starting over. We seldom hear the male perspective. That's the story I'm interested in and one I think is worthy of telling. So we're not going to get into sordid details but, by telling your story, it's inevitable that some of the facts and feelings will be addressed.
Dean: Sure. You know, it's easy when you're head over heels, especially so young, to fall completely in love and give yourself so freely.
Nat: You were really young.
Dean: She was eighteen. I was twenty.
Nat: Babies!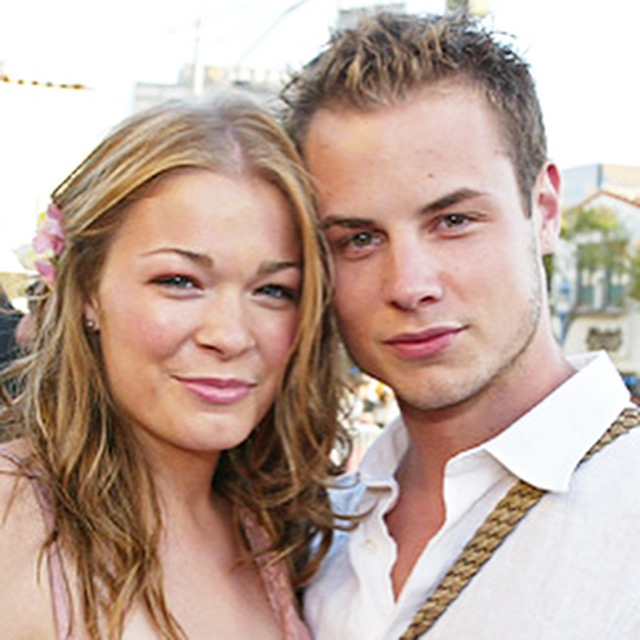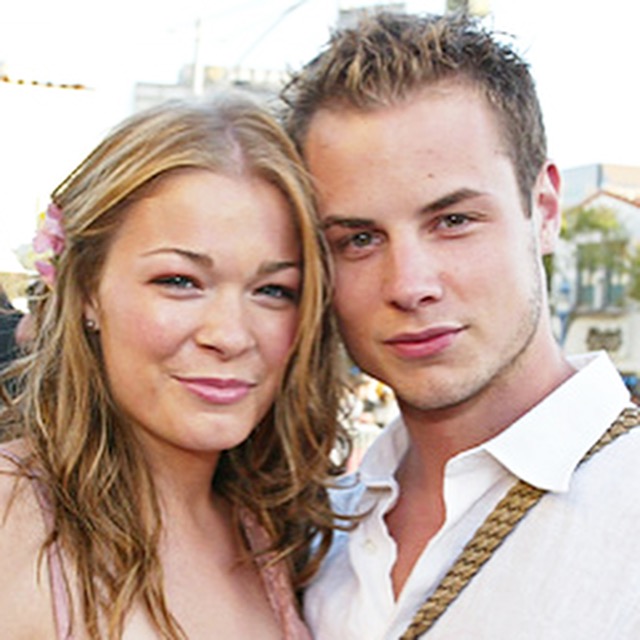 Kevin Winter/ImageDirect
Dean: I was a professional dancer. She was a superstar. I knew that one of us had to sacrifice something to have a healthy marriage. And that was my goal. As much as I wanted to be successful, I wanted a family more. I've always wanted to be married and have kids. Family is everything to me.
Nat: So you consciously gave up your career for hers?
Dean:  It would have been unfair for where she was in her career for me to ask her to pump the breaks. I thought it would be better for me to take all of my creative energy and ideas and put it into her. Unfortunately, I did so at the complete expense of myself and it went so long before I even realized how much of myself I'd lost.
Nat: When did you realize? Was it gradual or did a switch go off?
Dean: When we were on tour, I had my purpose. This is childish and I recognize that now but I never thought I got the credit I deserved for the work I did. So that resentment slowly built over time. I have my own dreams and goals and I felt like there wasn't room for me. But it was the only way I felt I could have a successful marriage. How could she be on the road and I be in LA eight months out of the year and still consider ourselves a healthy marriage? Unfortunately, I swung the pendulum completely back the other way and we went eight years without spending one day apart. And it worked! That was the crazy thing is that it was actually working, to a point.
Nat: What point?
Dean: As it went on, there were a lot of animosities that built up. I felt like I was never having my needs met so there was fighting. And I was so intertwined in managing her career that I didn't know how to make the distinction between husband and boss, husband and partner, husband and manager… I was husband, father, friend, lover, manager. There were so many hats and I didn't know what hat to wear when.
Nat: The lines blurred.
Dean: Yeah. We'd be sitting at dinner and I'd be like, "For your next video we should do this, this and this. For the tour, the production should be like this." And this [part] is my fault. I'm sure for her, all she wanted to do was have dinner. I was probably getting on her nerves all the time. I was not being who I needed to be for her. I've since learned the line. With [current wife] Sarah [Silver], she'll ask my opinions on things but we've made it a point to not work together. It's a lot cleaner. Although I would now know how to handle it better. I was a twenty-one-year-old helping manage a multi-million dollar act. I was way out of my depth. But I was able to quickly learn and gain an insane amount of knowledge. My business sense is better for it. It was my masters program.
Nat: You were in every meeting?
Dean: Everything. There wasn't a decision that got made that didn't have my thumb print or stamp of approval.
Nat: Would she look to you for that?
Dean: Absolutely. She's a person who likes to have somebody to bounce ideas off of. At the end of the day though, she would make her own decision. When she gets something in her head, LeAnn will do whatever LeAnn wants to do. And I respect her for that. One of the things that attracted me to her is that she's a strong, very focused woman.
Nat: So there were major problems before the affair?
Dean: Unfortunately, I think the business ended up destroying us. That passion for our marriage wasn't there. The person that I needed to be, the person I should have been, I wasn't. I wasn't the person she came home to and unloaded on. And, then, of course, I was thinking, I haven't done what I've wanted to do in over eight years. I came to the realization that my name was never going to be on the marquee. No matter how much I put into this show or that tour, it was never going to be about me. And that was a really big moment. It was a hard thing to take.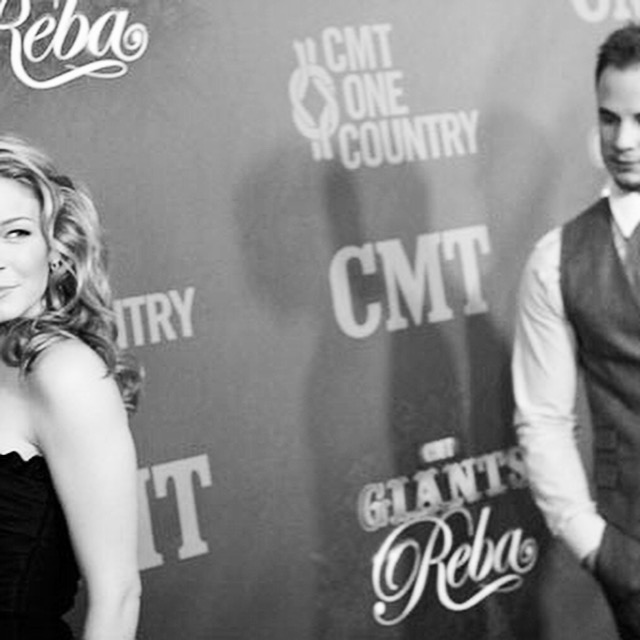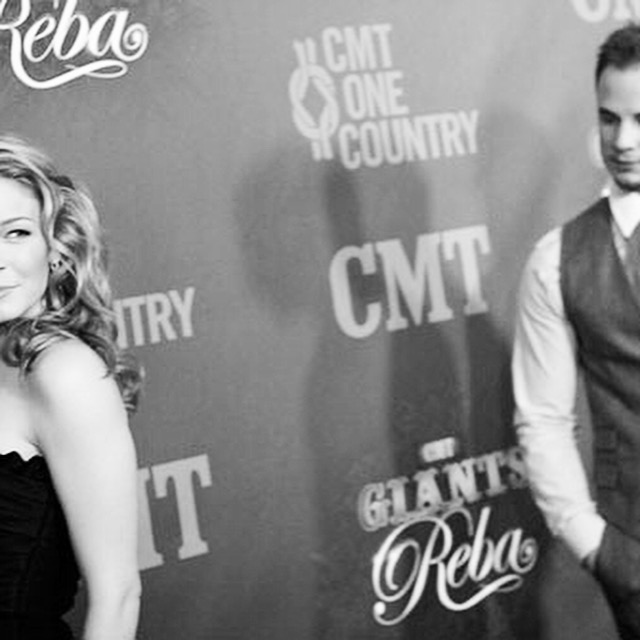 Michael Buckner/Getty Images
Nat: Talk to me about how it felt, especially for a man, who is traditionally thought of as the provider, to have your wife be the breadwinner.
Dean: Before we started songwriting together, I was making nothing. .01 percent of the world make as much as she does. How did I ever think I could compete with that?
Nat: Did it feel like you were living in her shadow?
Dean: Not at first. It felt like we were a team. As it went on, the team became toxic. But when we were working together, we were brilliant. The dumbest thing she ever did for her career was divorce me.
Nat: Why?
Dean: Because we were such a good team. The last hit song she had was when she was with me. It was "Nothing Better to Do". I had that title in my head and was kicking it around for a bit. We got our friend Darrell Brown, who is a phenomenal writer, to write it with us and we wrote the whole album.
Nat: A lot of people don't know that.
Dean: They think I was riding on her coattails, got a huge settlement. I was writing and creating before I met her and did I get a great break? Yeah, of course! But I'm not going to apologize for that.
Nat: You got in trouble for a comment like that recently.
Dean: Yeah, she reacted in some snarky way. But, look, you see nepotism in Hollywood all the time. You can get in the door, but it's up to you what you do beyond that. You can be shoved out of that door just as quickly as you got in.
November 10, 2020

A Year on Mood-Stabilizing Medication

This is a challenging post to write. I've been planning it for 6 months, but haven't been able to follow […]

READ MORE

May 26, 2020

Guest Blog: I've Been Laid Off Before, But Never in a Global Pandemic

I don't think Zach has ever written a guest post before, has he? I don't know. I've been at this […]

READ MORE

December 12, 2019

The MomVENT Calendar

Behold: The MomVENT Calendar. It's all about the kids this time of year. As if they don't have enough stuff. […]

READ MORE