May 10, 2016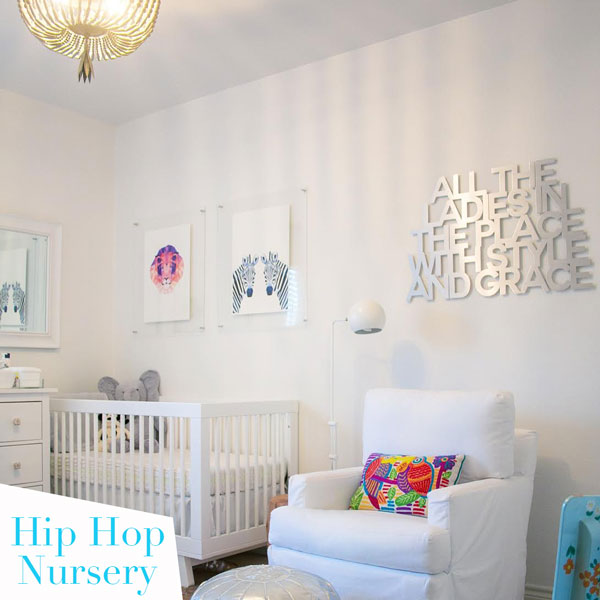 Hip Hop Nursery
No matter what I do in this life, one of my claim to fames will be the successful, happy union of my friends Melissa and Keller. I met Melissa day one freshmen year of college (we bonded over hysterically crying that our parents left… cause that's normal). Zach and Keller grew up together. And the future spouses met at our wedding. Of course, I can't really take credit for it as they made it happen. But is that going to stop me? No.
Seven months ago, they had twin girls. And, not surprisingly, given my seriously stylish friend, their nursery is beyond. But it's not the quality pieces that set it apart, it's the personality perfectly reflecting the couple, which is what every great room and home should do. They're such fun, relaxed people (and parents!) with a love for some lyrics and hip hop music. And why shouldn't that be reflected in a nursery? Who says it has to be all baby? I can tell you one thing: These are going to be some seriously cool kids.
Speaking of, the only thing cooler than their nursery is the names of the babes that inhabit it: Carlin Tate and Camden Ray. And don't get me started on how adorable they are. The most ridiculously attractive children ever. They put the Gerber baby to shame. And there's two of them. Double the cuteness. Below, a look at their lovely room…
Biggie print, (song quote is by one of Melissa's co-workers) acrylic frames, stuffed animals from Pottery Barn Kids and cribs from Wayfair.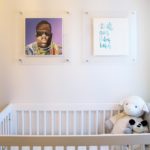 Old chair. Similar styles here, here, here and here.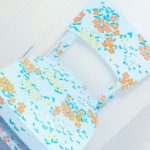 Animal art, Homegoods mirror, dresser from Ikea, knobs from Anthropologie.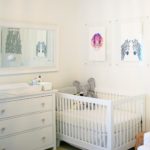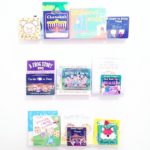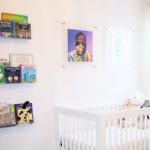 I could not love this sign, a custom order from INSPIREmetals, more.
Restoration Hardware pendant light, floor lamp from Land of Nod, Wayfair Moroccan pouf, sign is a custom order from INSPIREmetals, the carpet is from Sunshine Cowhides, glider from Lee Industries and the pillow is from Maven.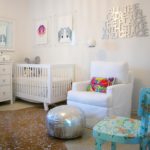 Photos by Karen Kysar.
December 21, 2017

Holiday Cocoa & Crafting Party

We try to get together with our Red Fox friends at least every season. There's a lot of us and […]

READ MORE

December 13, 2017

It's Beginning to Look a Lot Like Christmas

It's been so much fun to have a house of our own to decorate for Christmas! While I went with […]

READ MORE

December 7, 2017

Catering Christmas: One Daughter's Story of How She Lost Her Mother While Becoming One Herself

Life works in interesting ways. Years ago (many more than I'd like to admit), I went to college with a […]

READ MORE