October 8, 2015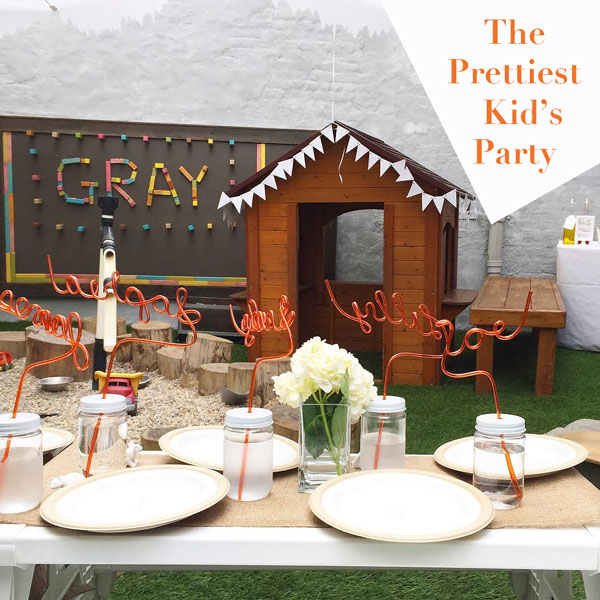 Gray's 2nd Birthday
When my friend Brooke throws a party, it's always special. She's a former event planner and has such great style and taste but, knowing all of this, I was still blown away by her son Gray's second birthday last month. It was the prettiest kids party I've ever seen.
She had it at her local kids store, Norman & Jules, that has the cutest backyard. Seriously, I want my birthday there! The owners have done such a good job designing and manicuring it. Everything's natural, creating such a serene space. There's a rock pit with PVC pipes, a rustic water table… the kids could've spent all day at each.
Party planner extraordinaire, super preggo no less.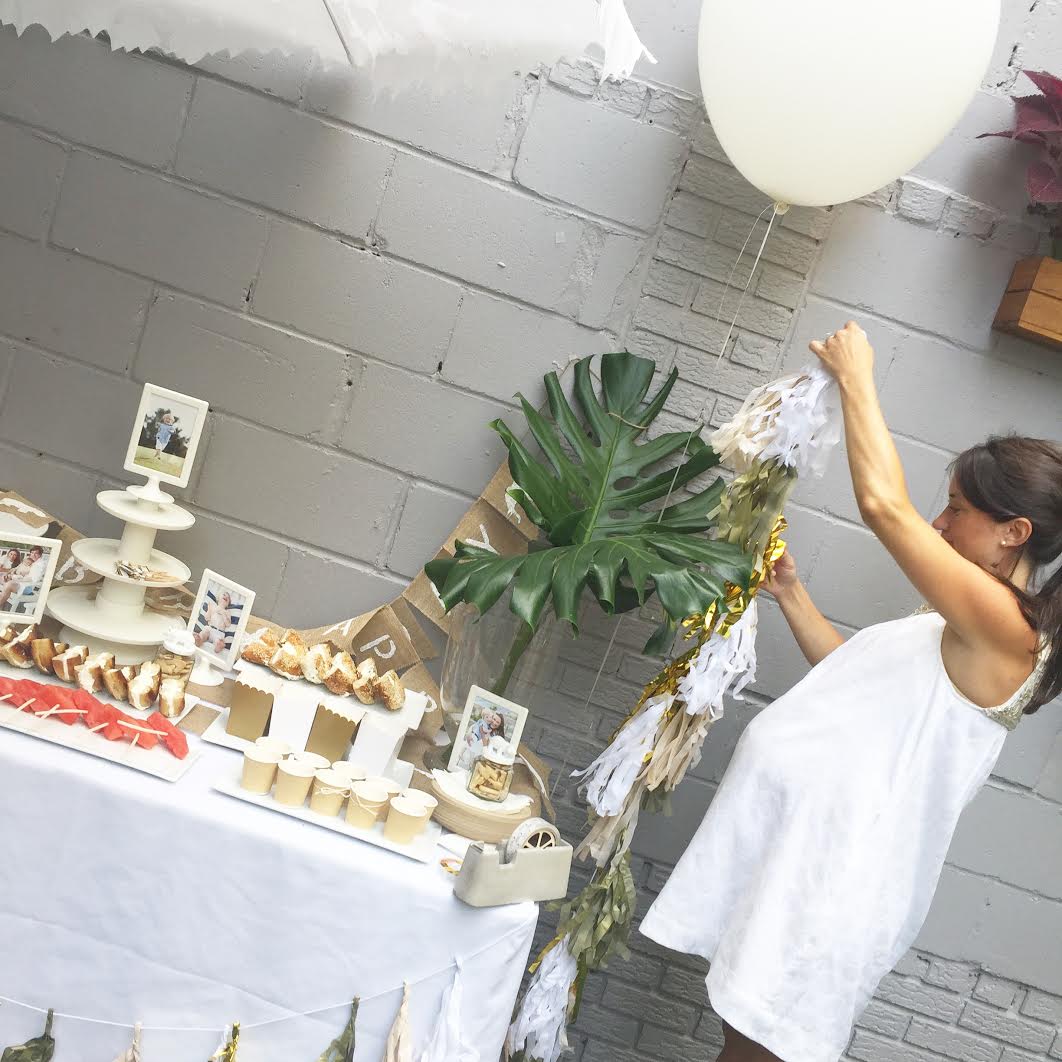 She printed out pics of Gray and their family and lined the wood-planked wall with them.
For each birthday, the owner assembles the guest of honor's name in magnets for a fun, personal touch, which doubles as another interactive space for the kiddos.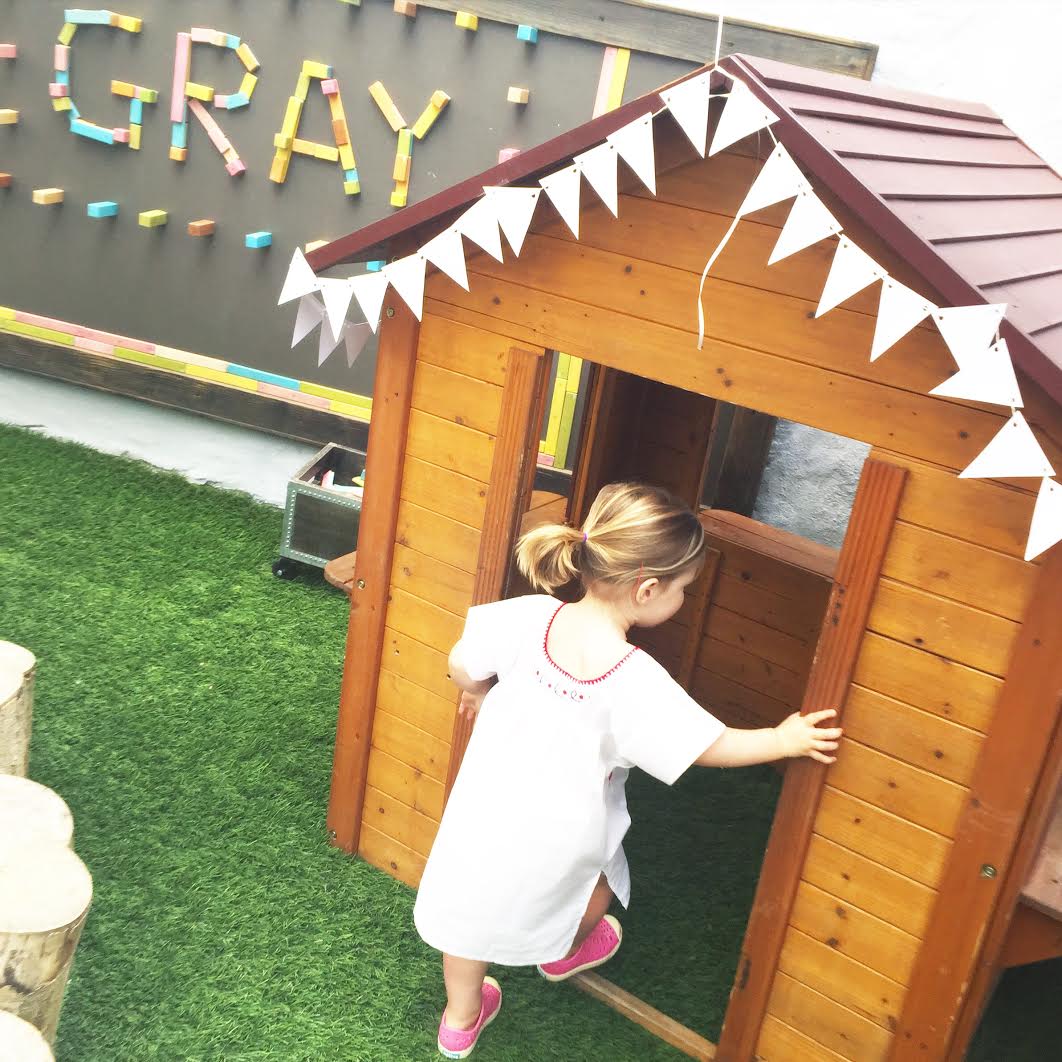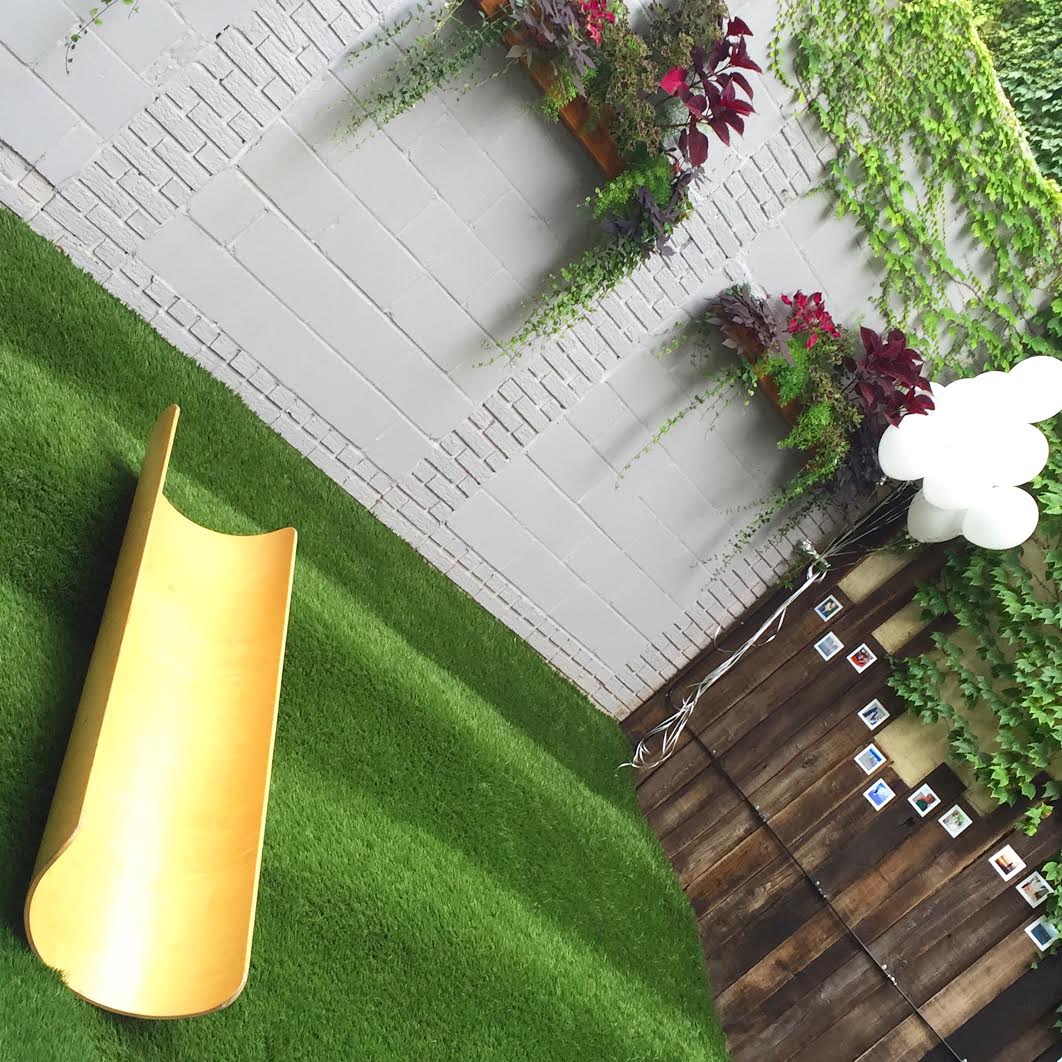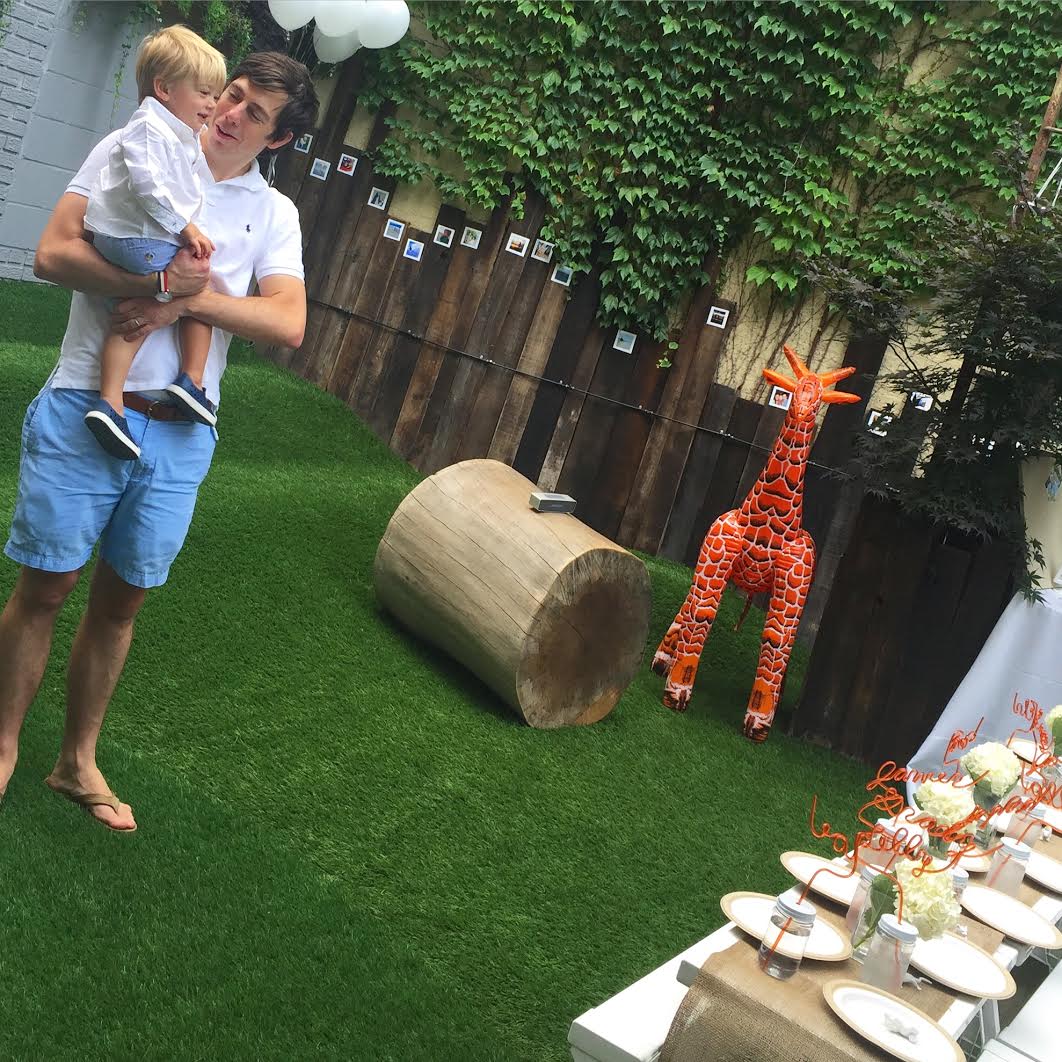 The wow factor? Custom straws in each of the kids' names. The orange popped against the otherwise neutral palette, the kids had a blast sipping through them and they're the coolest favor ever.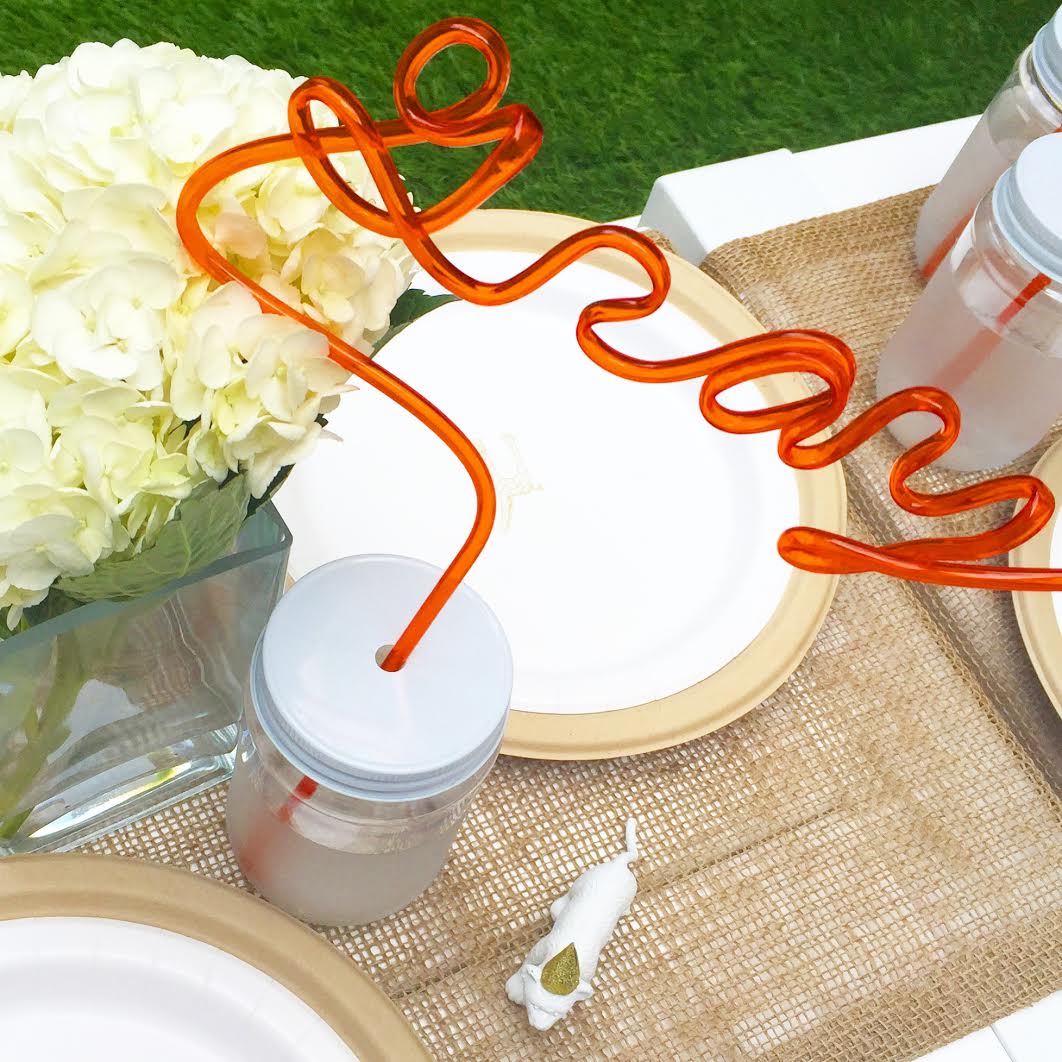 Animal print sunglasses, masks and safari hats for the polaroid photo station with a giant giraffe.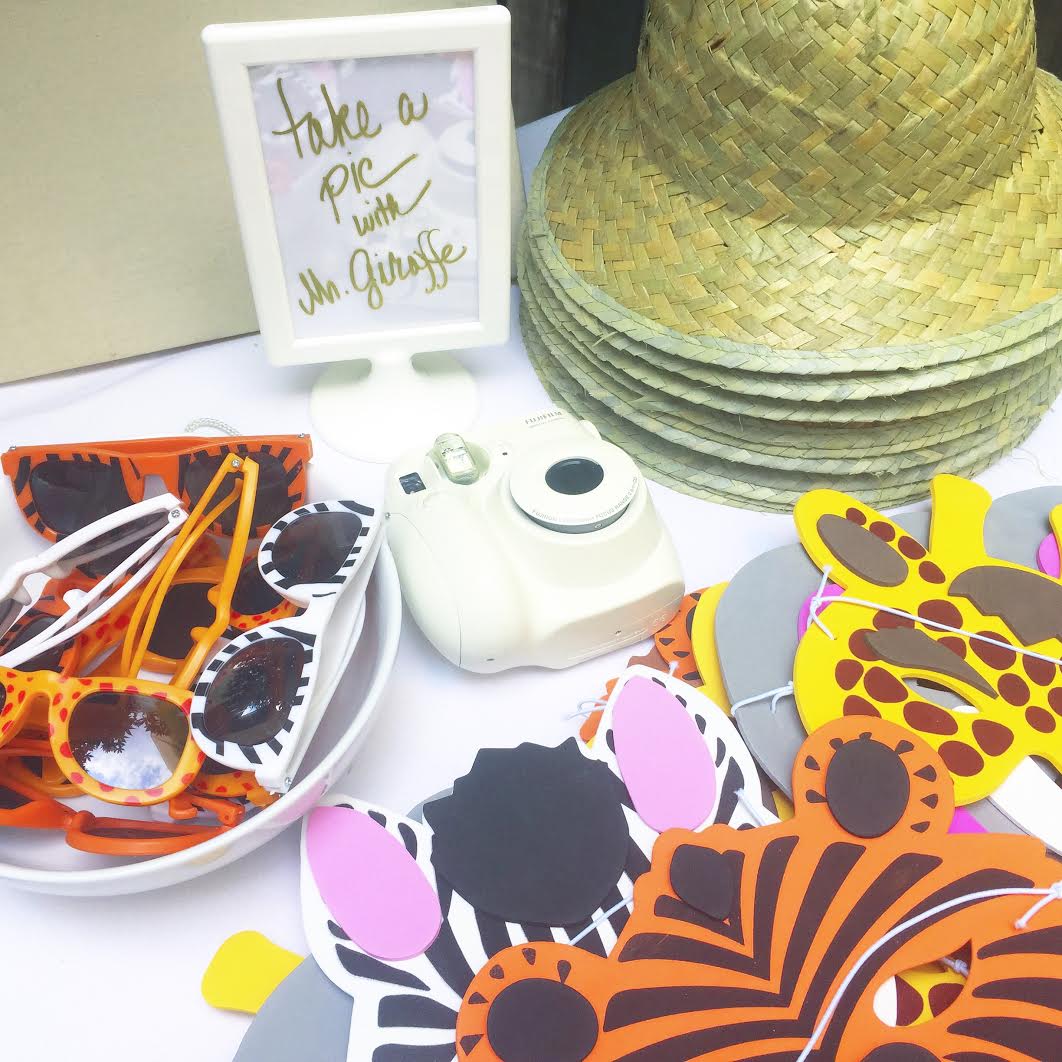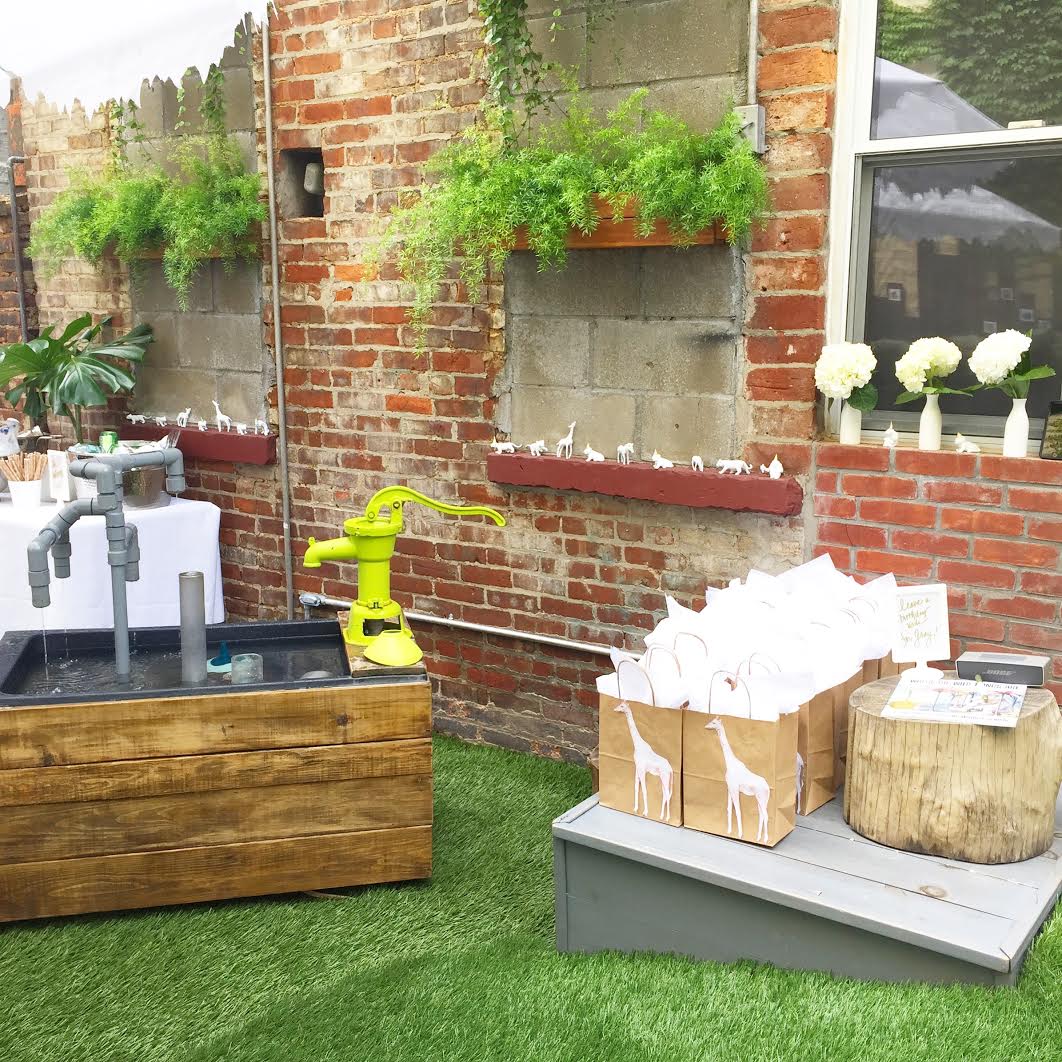 Favor bags included these jars and animals which Brooke spray painted white and then super glued to the lids cause she's crafty like that. Also inside: jungle glasses, masks, music shakers and, of course, the straws. For the guest book, Brooke had friends sign Where the Wild Things Are for Gray, an idea she says she got from a party I threw. (This is a favorite move of mine because it ties in so nicely and then they can actually use it. To this day, Lilly reads her Peppa book and talks about all the names and notes in it.) I was thrilled to inspire as I steal so many ideas from her.
She also scattered the little guys around the party with mini gold hats she made out of glitter paper.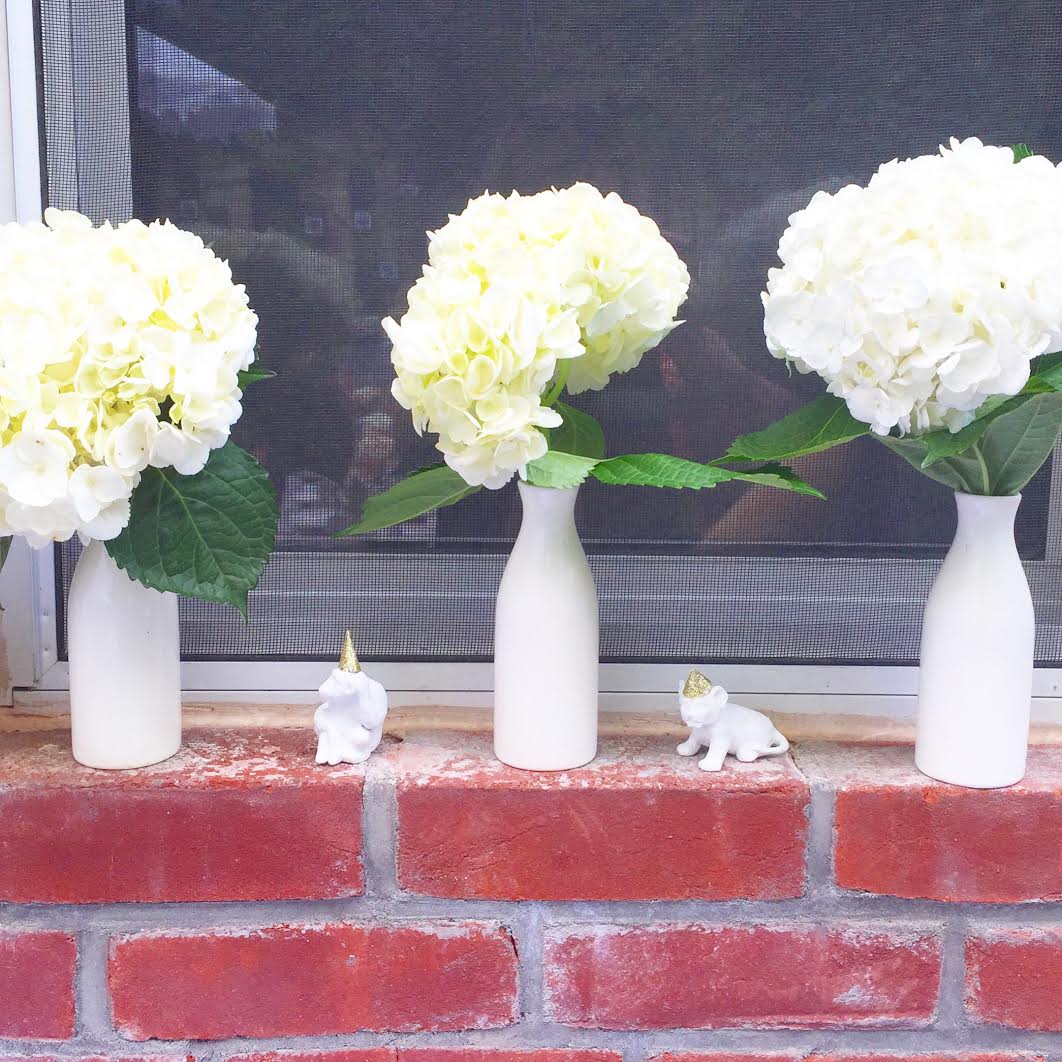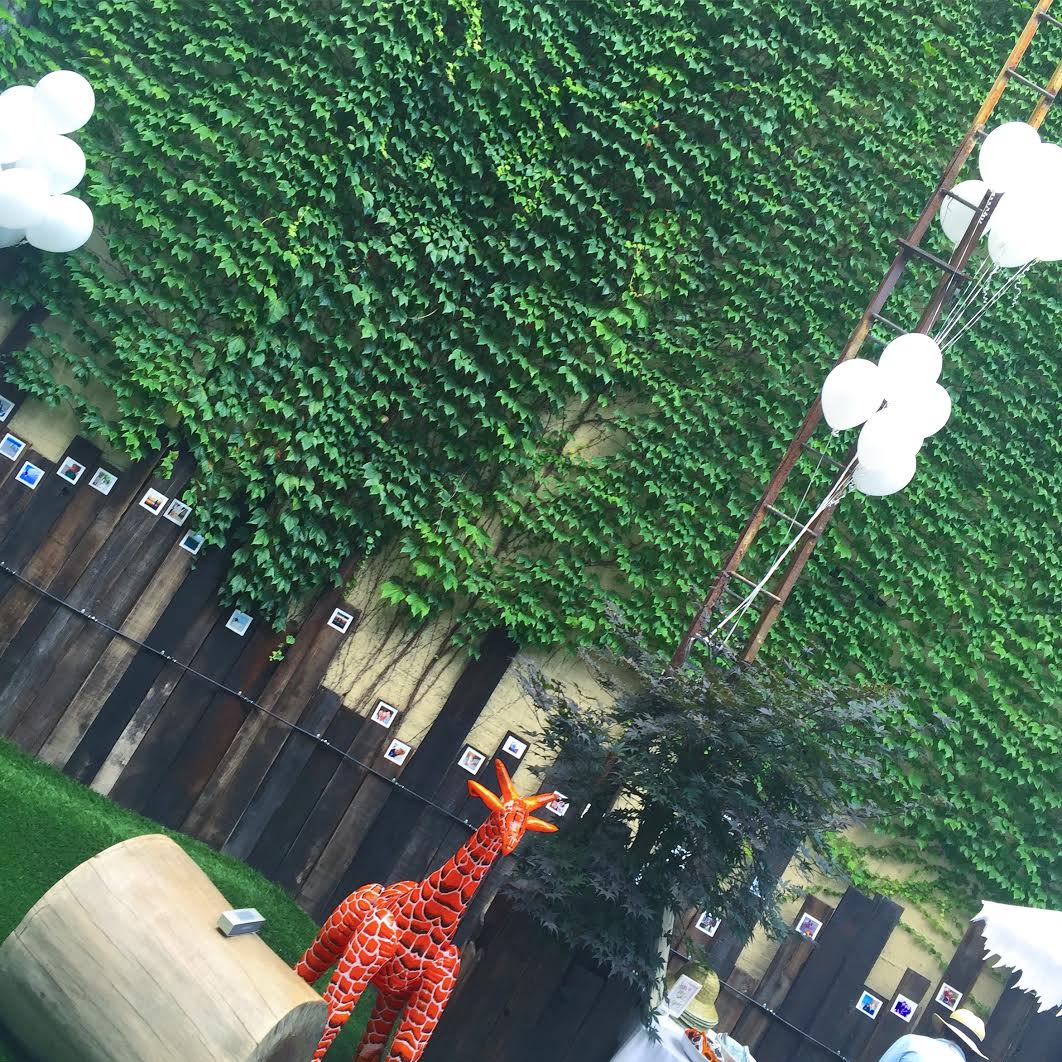 Strawberry lemonade, limeade and mint lemonade in mason jars that Brooke pre-made without ice and solid tops. Guests, when they were ready, then added ice, replaced with a daisy top and straw. No watered down or buggy drinks yet still cool and refreshing. She seriously thinks of everything.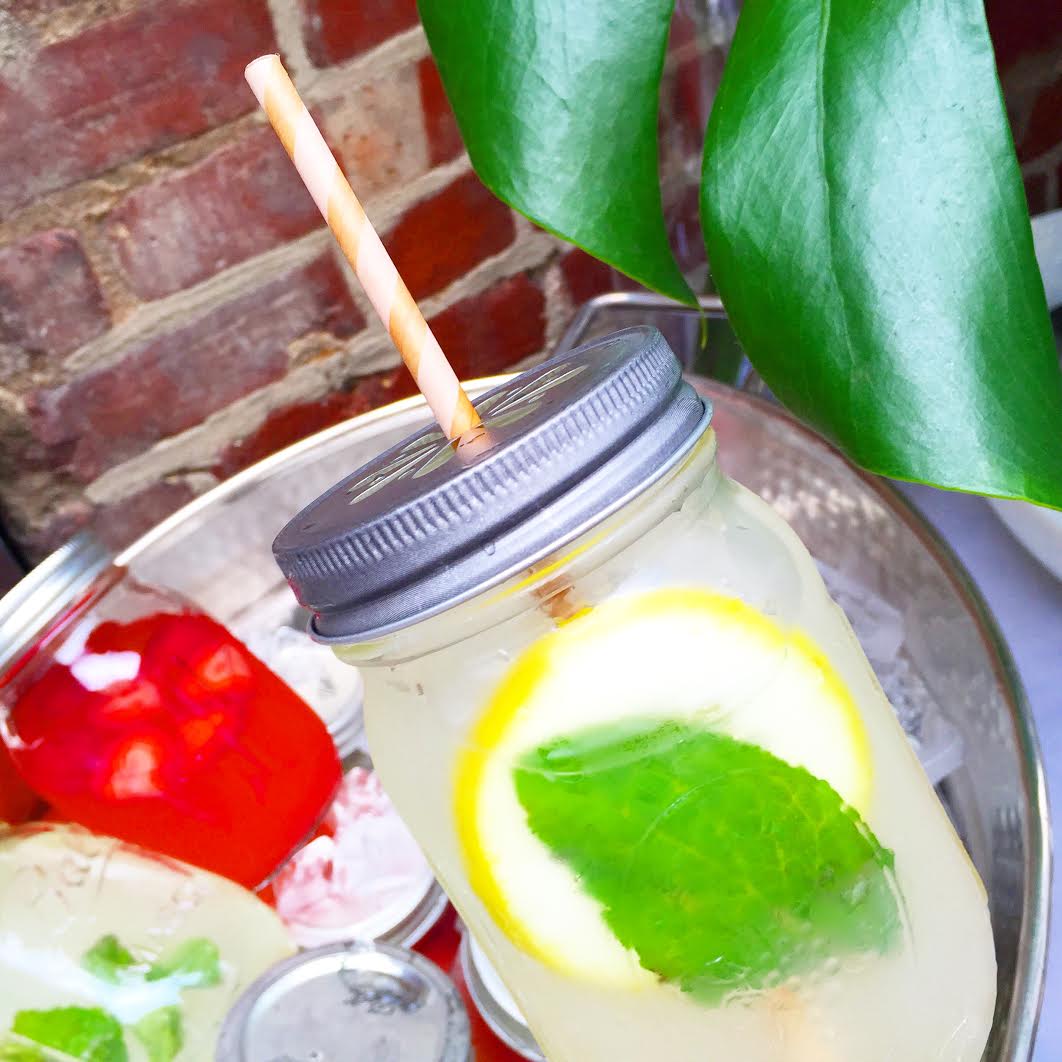 Someone was a big fan of the lemonade!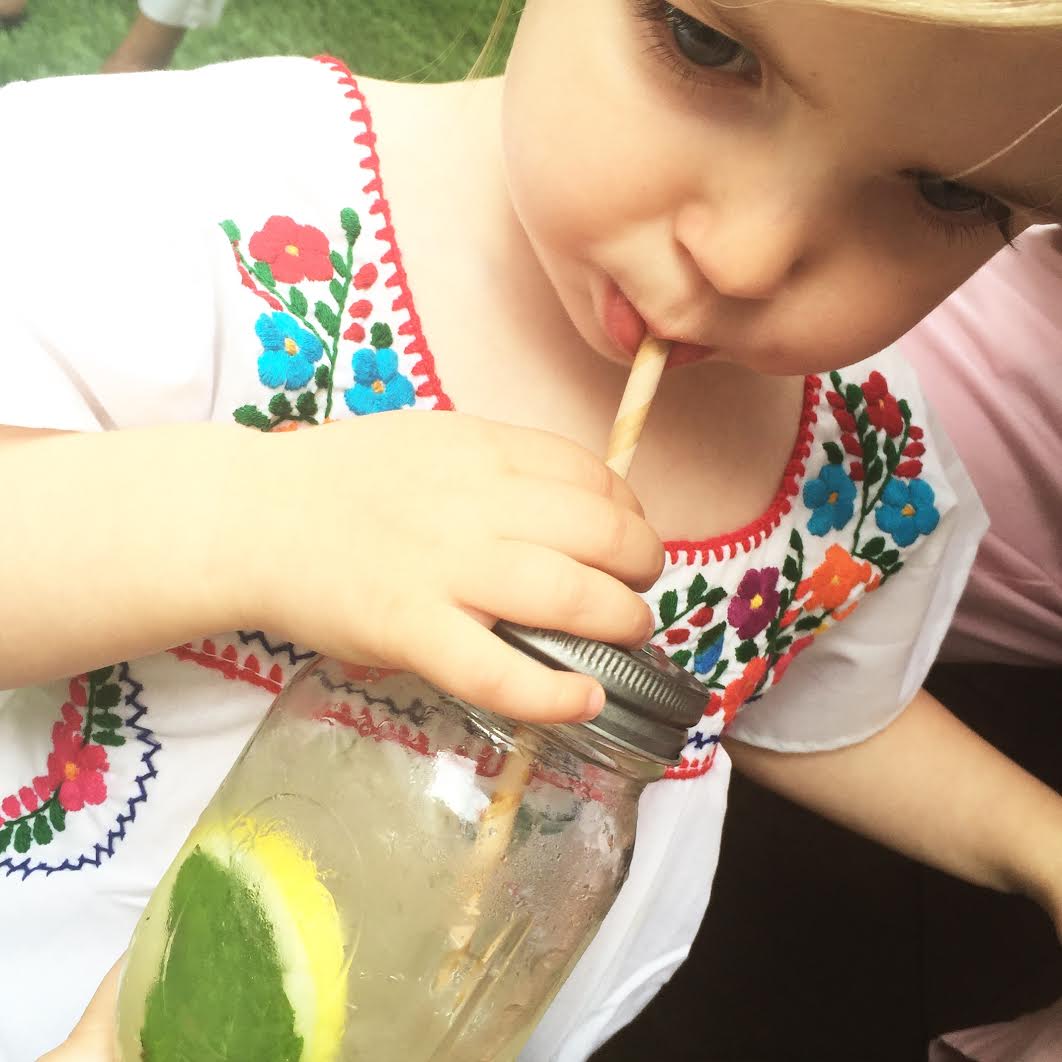 Boys club.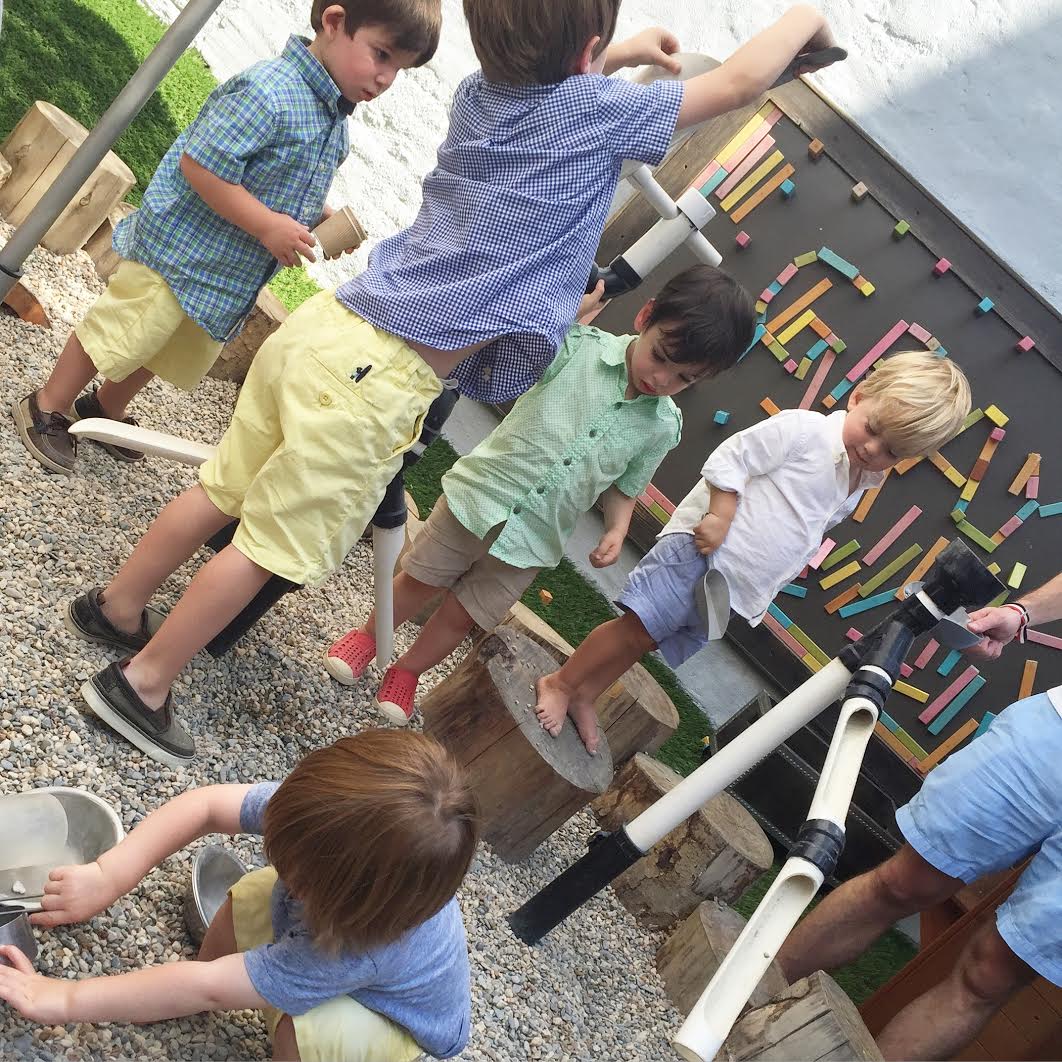 Birthday banner from Woulf's Creations.
Vintage party number pick and tall candles.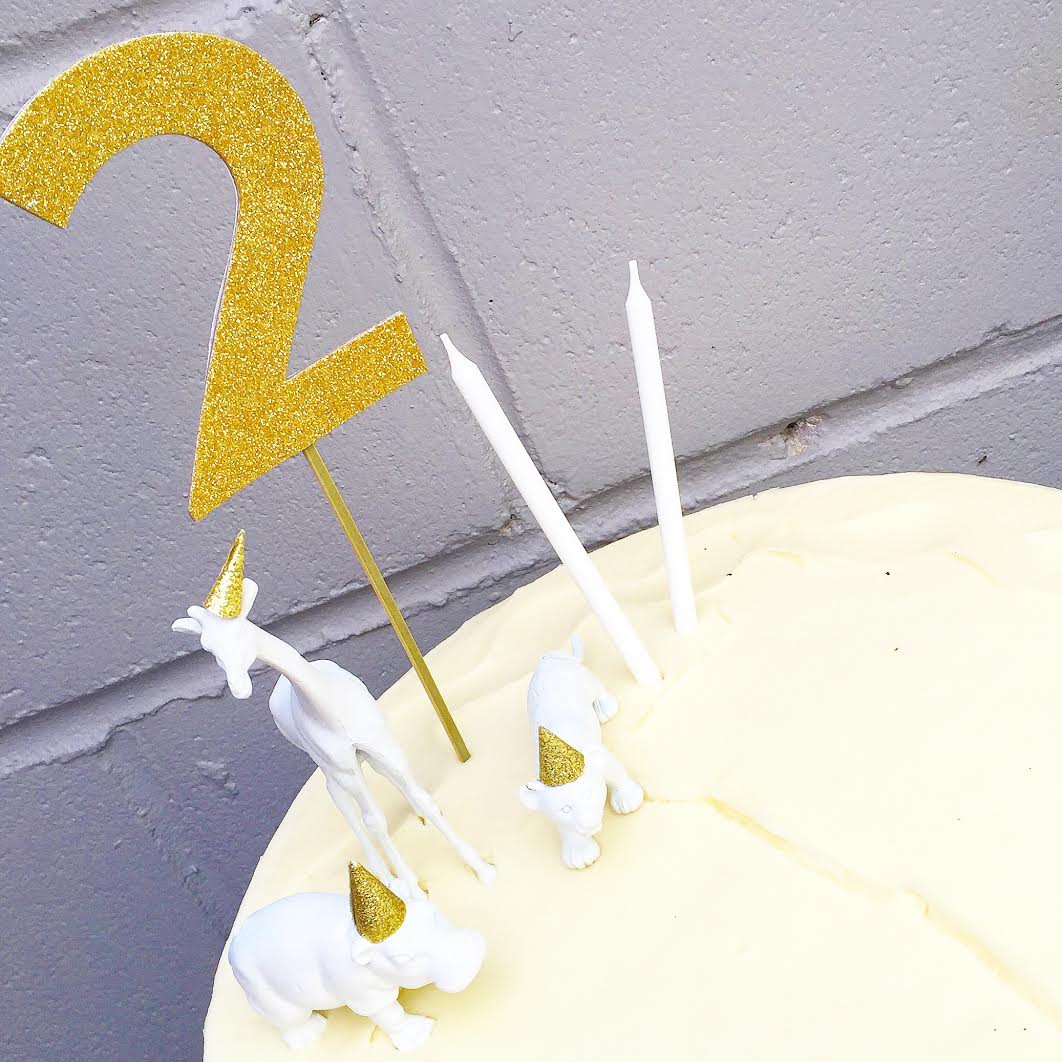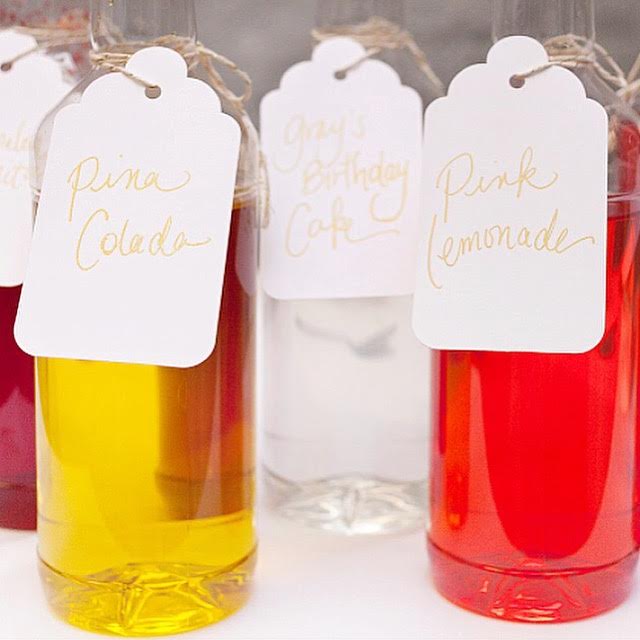 Perhaps the biggest hit of the party? The Sno-Kone machine Brooke rented, fun flavors she selected (birthday cake, watermelon, pina colada, pink lemonade, tangerine…) and friend she hired to serve up the sugary goodness. Kids of all ages were impressed- and addicted.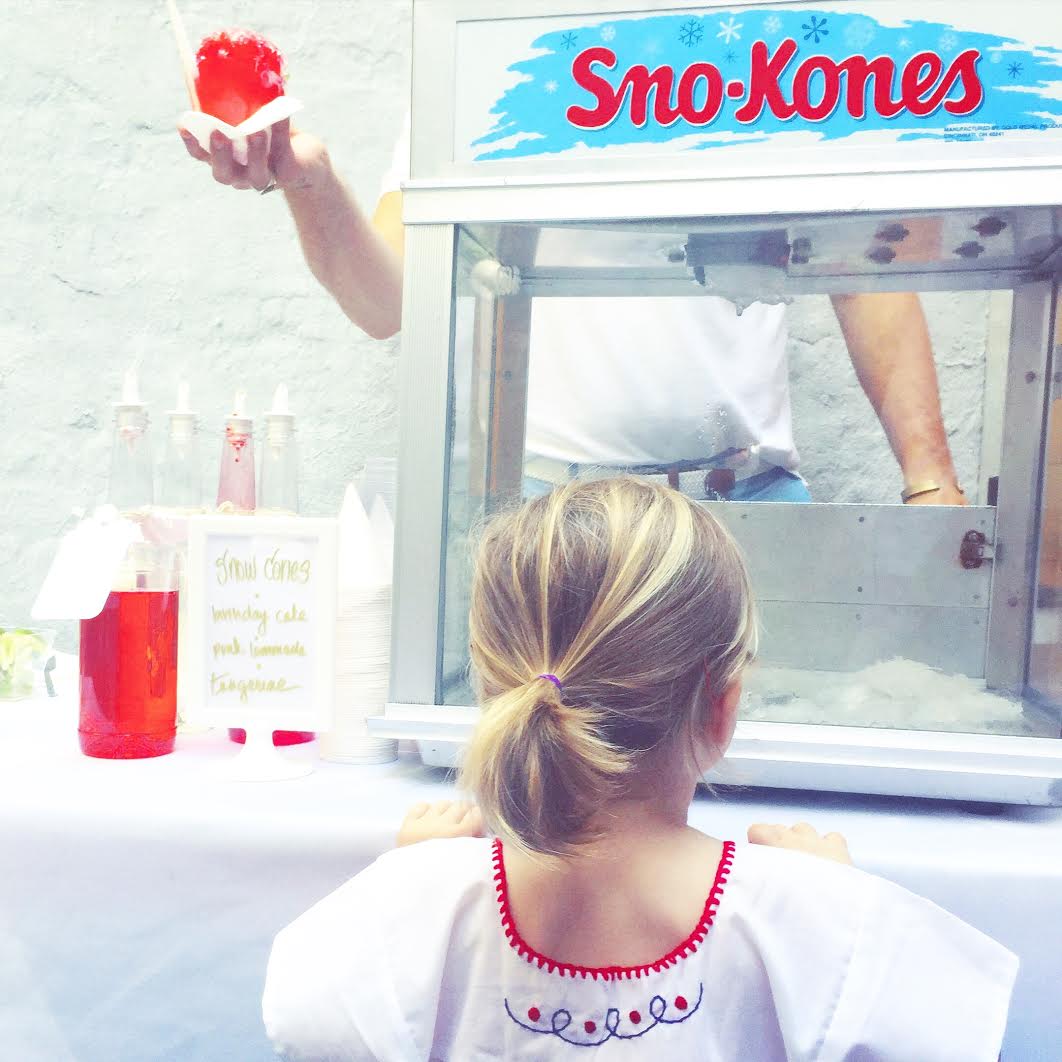 The men of Red Fox Lane got their jungle on.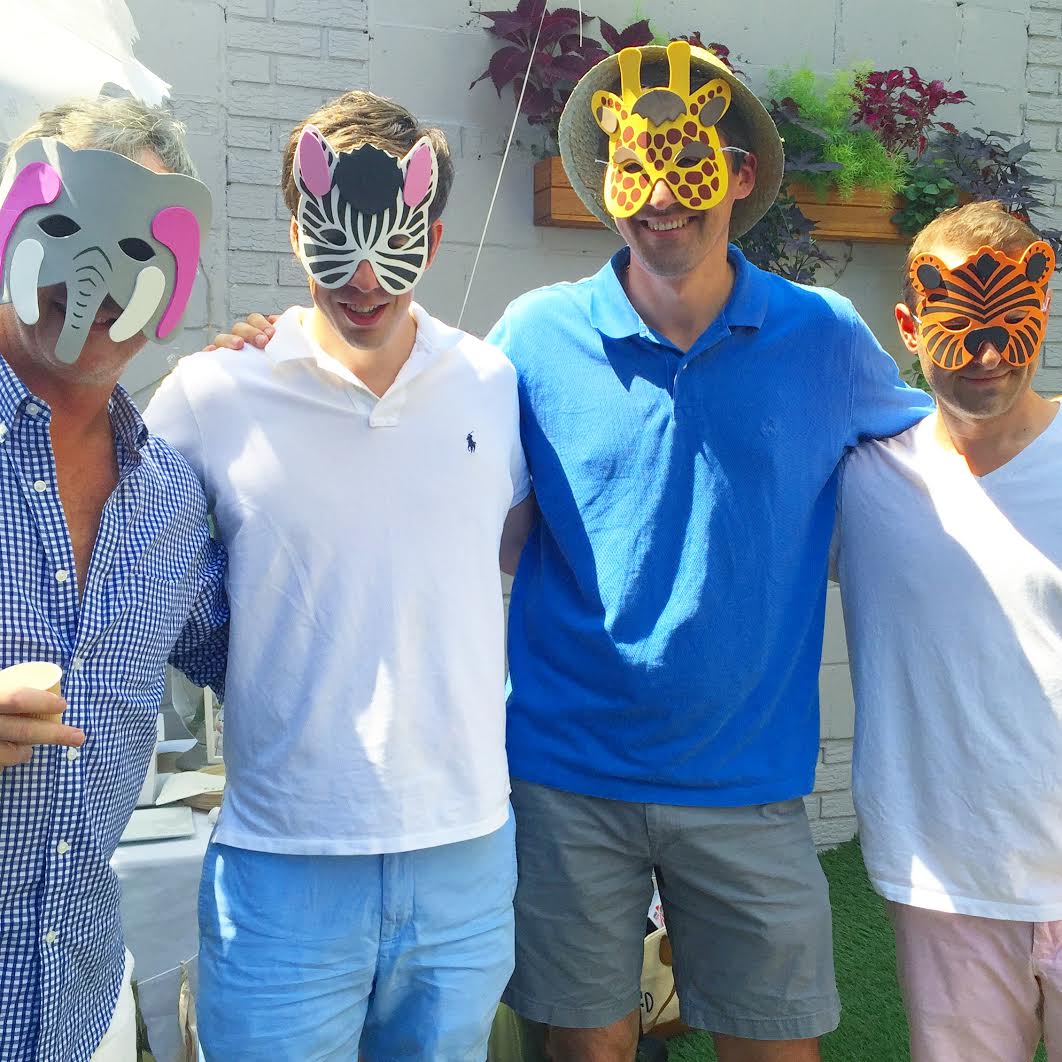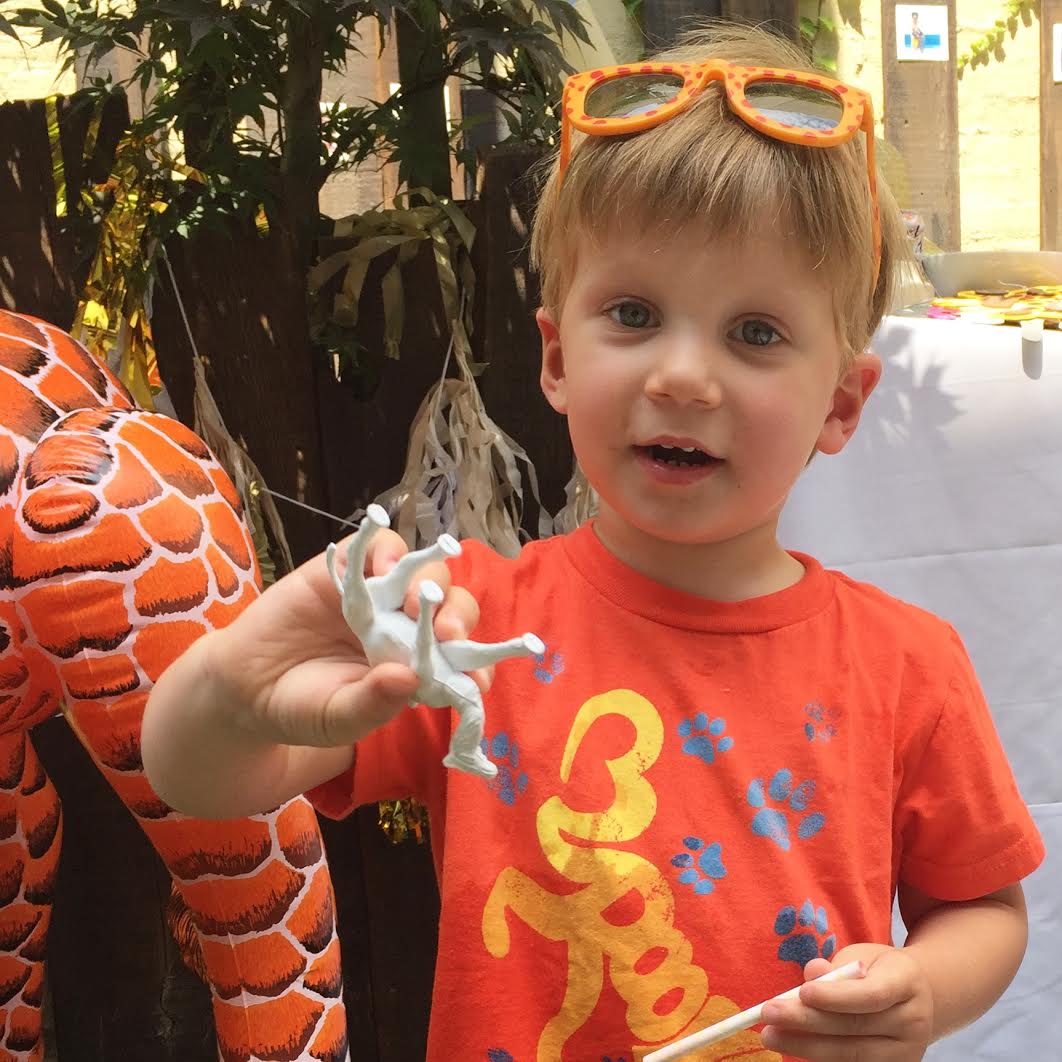 The women followed suit.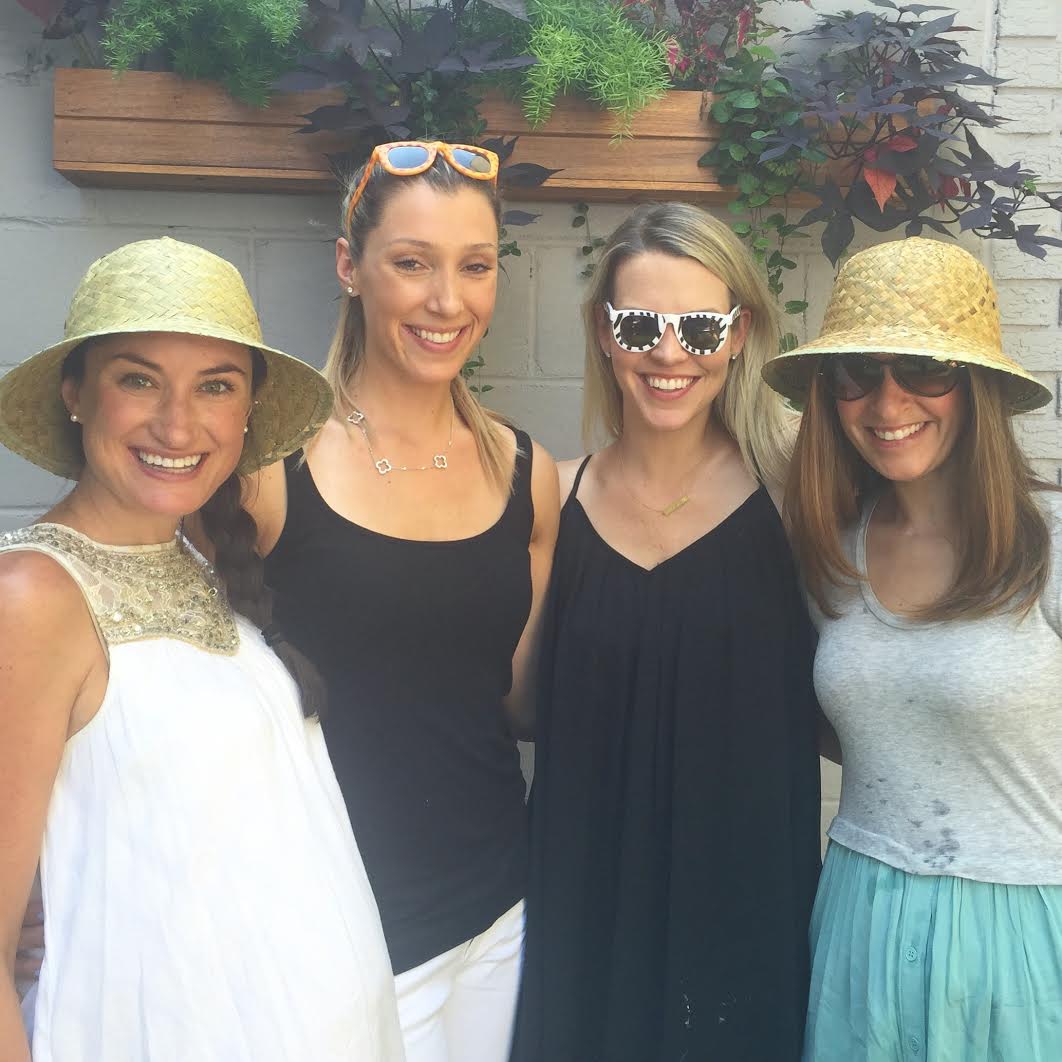 Still sippin'…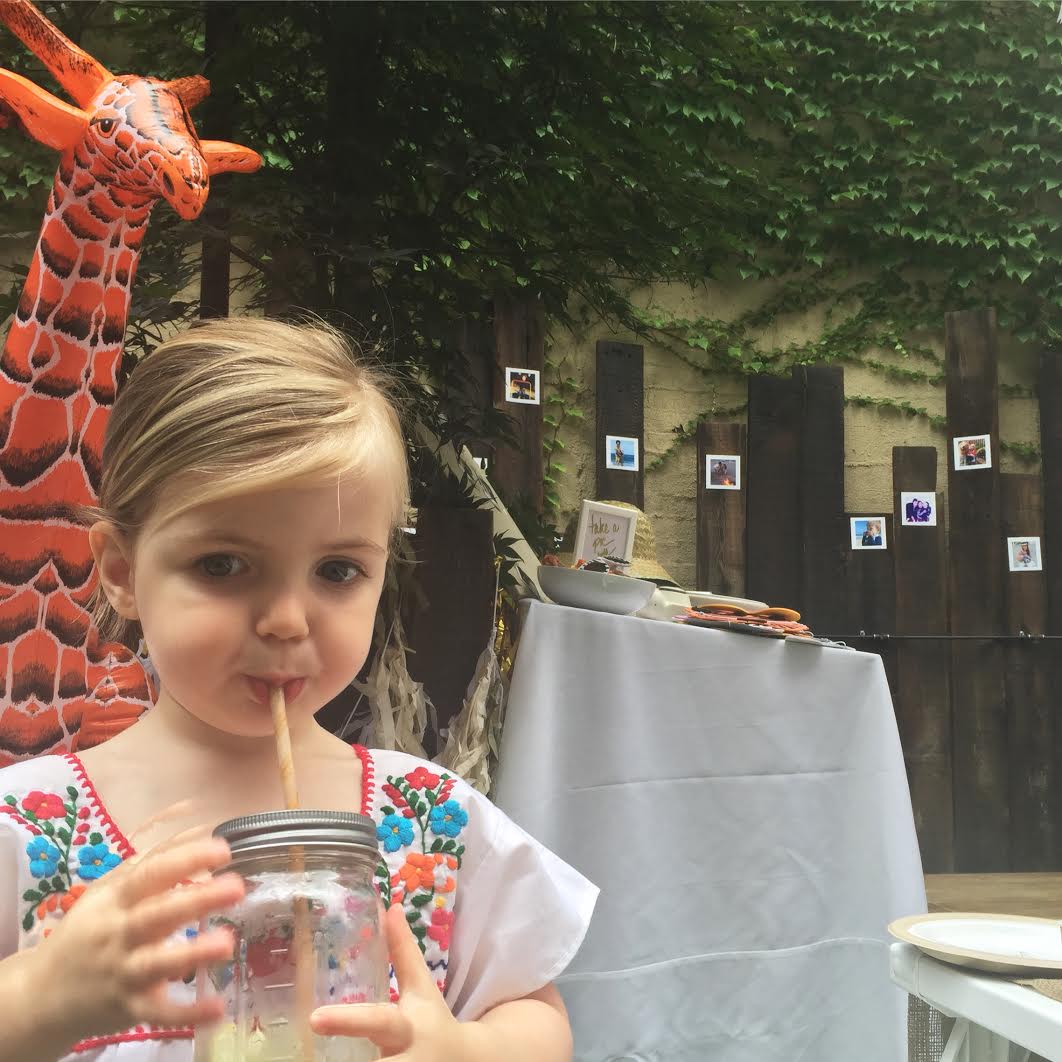 And then it was time to get their dance on. Brooke hired a favorite singer and the kids swayed, jumped and rolled themselves silly.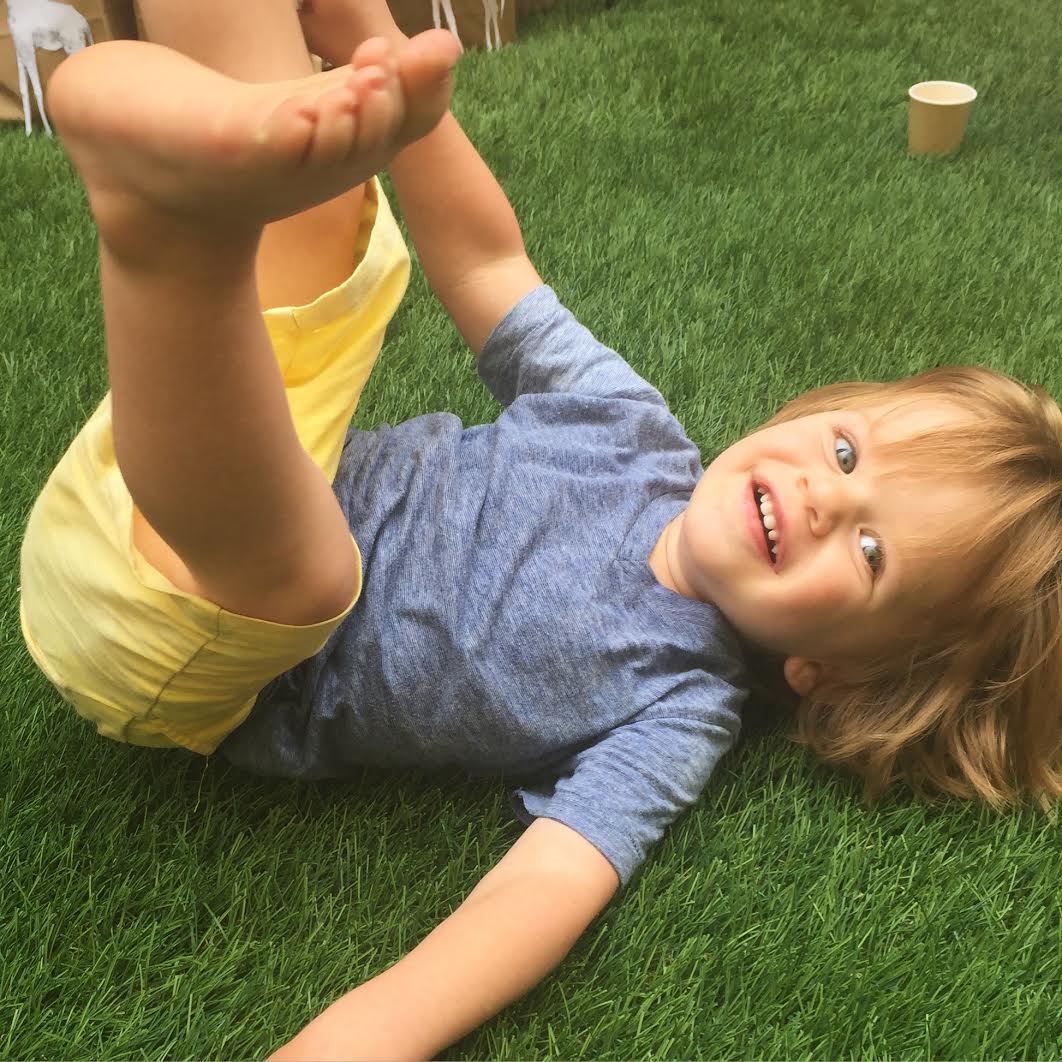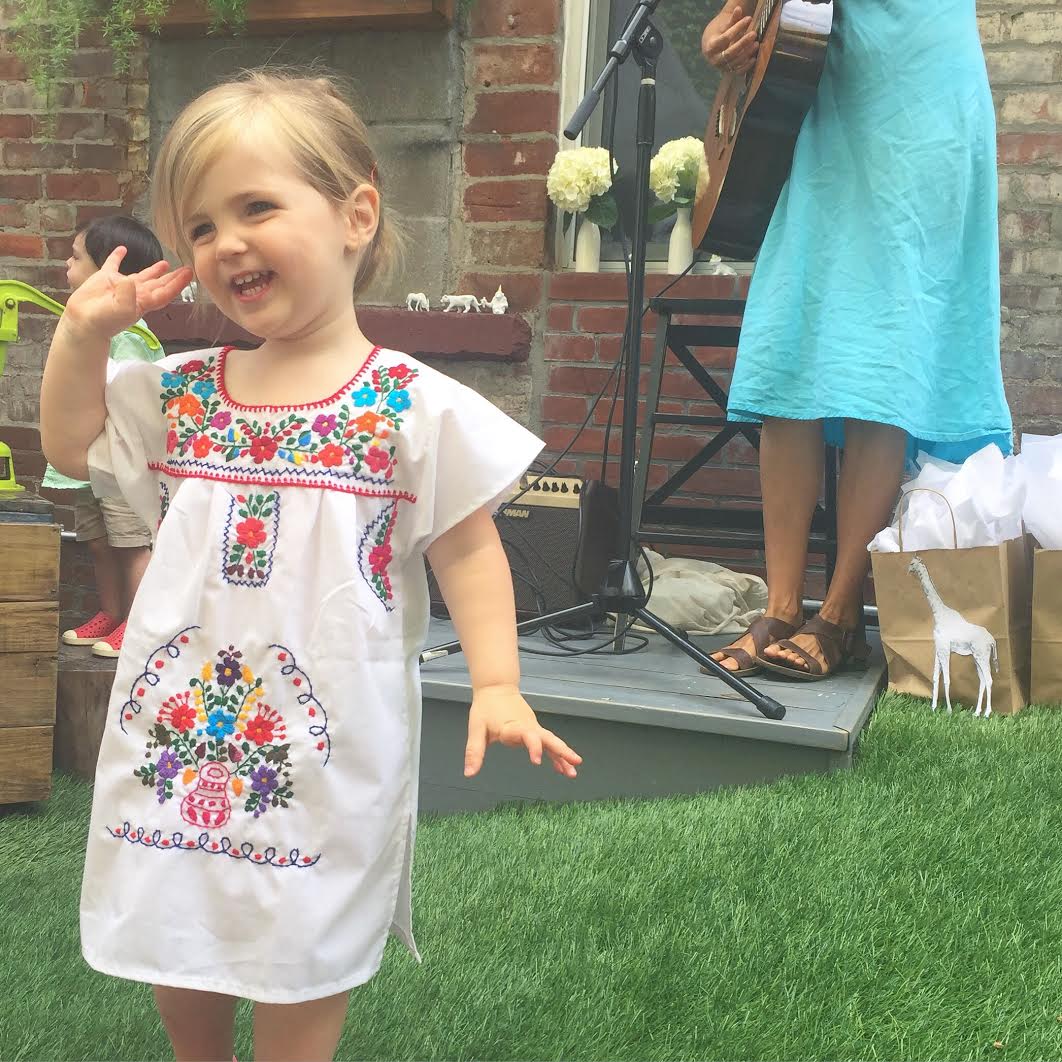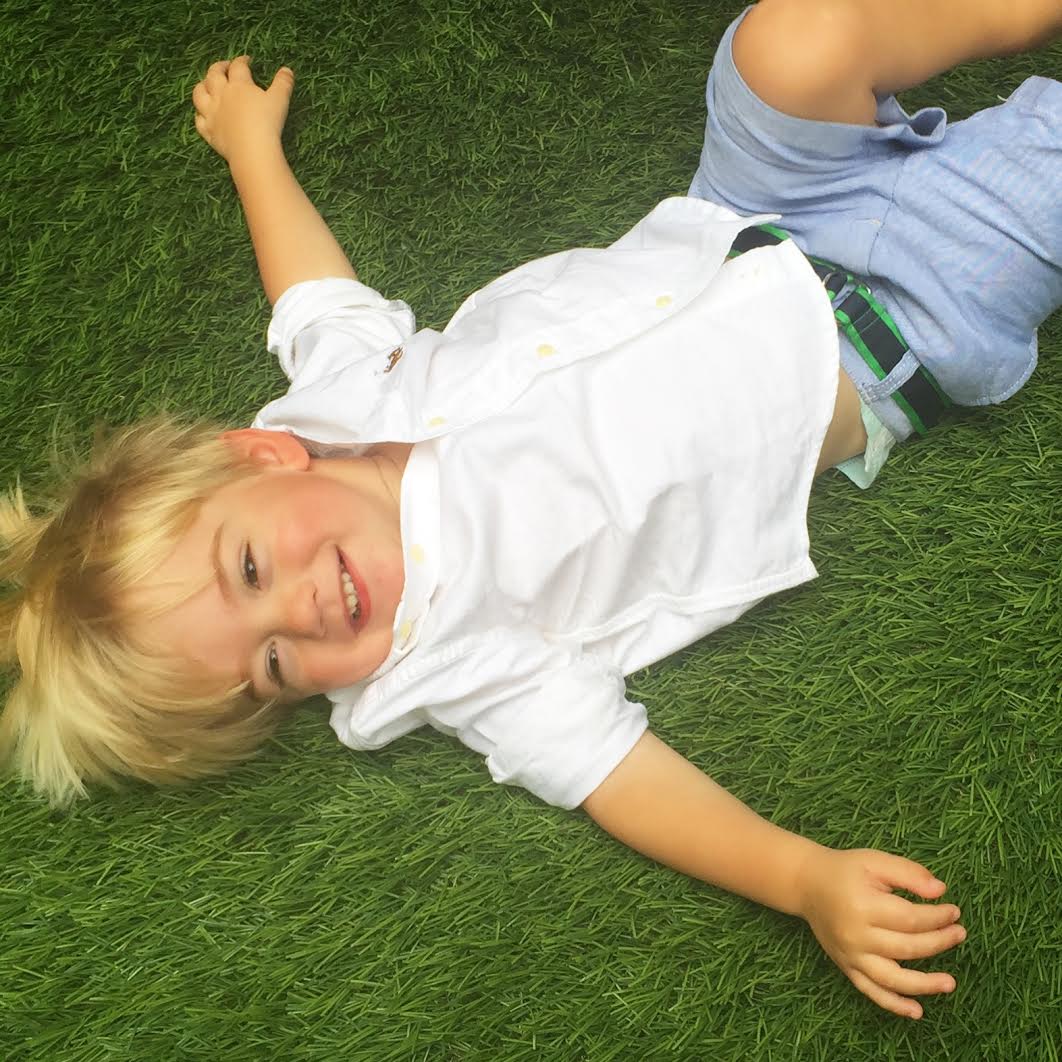 It was a perfect day.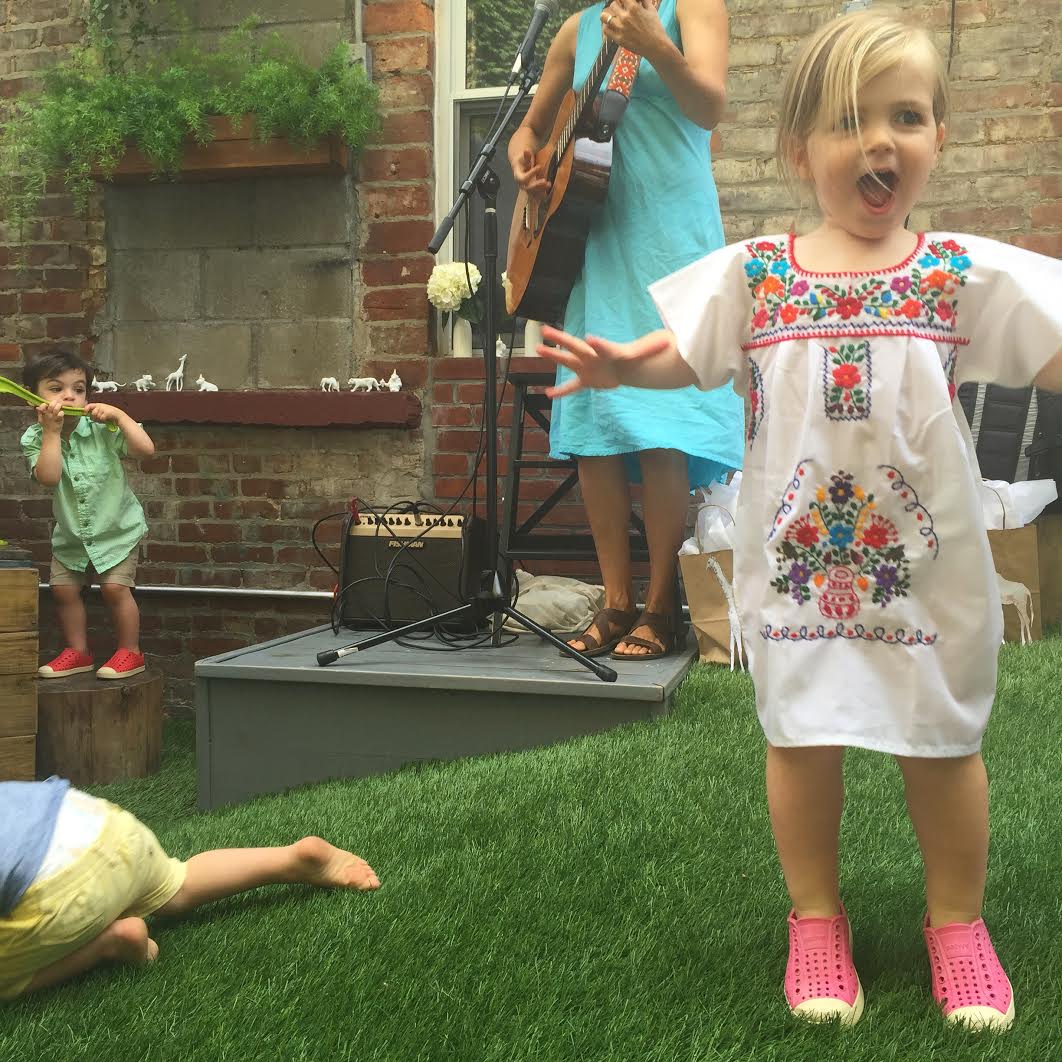 Happy Birthday Gray! We love you! Can't wait for the big 3!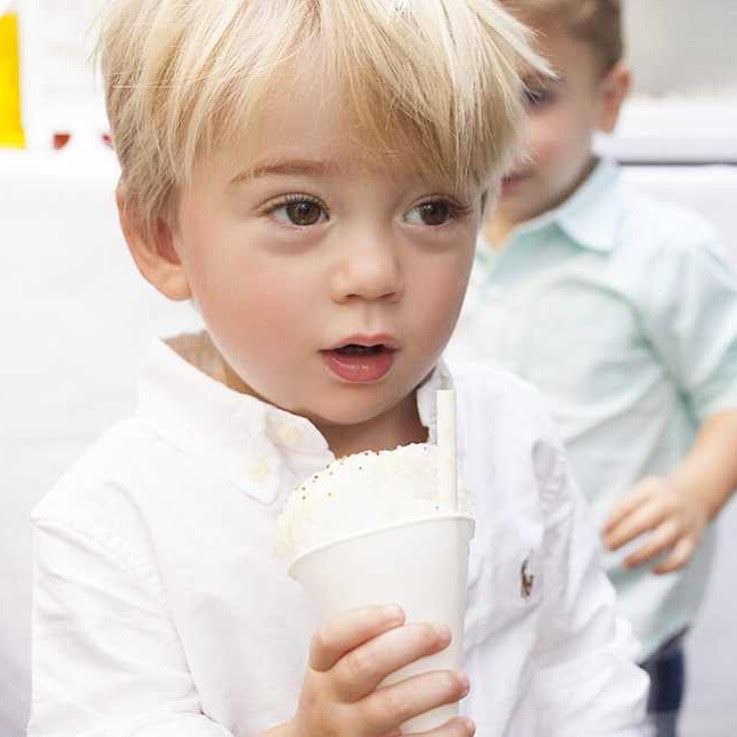 Photo by Amelie Belanger.
February 1, 2018

How We're Helping Lilly Through a Tough Time at School

Lilly was a super star baby. Slept through the night at 8 weeks and continued to sleep like a champ, […]

READ MORE

December 21, 2017

Holiday Cocoa & Crafting Party

We try to get together with our Red Fox friends at least every season. There's a lot of us and […]

READ MORE

December 7, 2017

Catering Christmas: One Daughter's Story of How She Lost Her Mother While Becoming One Herself

Life works in interesting ways. Years ago (many more than I'd like to admit), I went to college with a […]

READ MORE