March 14, 2017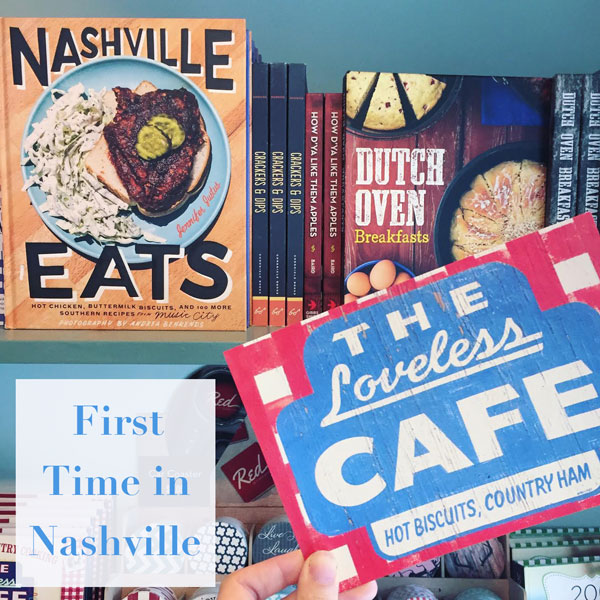 First Time in Nashville
Did you know that Nashville is now the number one bachelorette party destination in the country? Bye bye Vegas, Miami, NYC… It's all about Music City. Since it's almost wedding season, I figured it's finally time to post my photos from my first trip there this past fall. To be clear, I did not go for a bachelorette. Quite the opposite, actually. I hijacked my retired parents' tourist trip.
It was really fun, a nice little mom break and ended up working out perfectly because they got me to do things I normally wouldn't have and vice versa. They took me on all the tours and I brought them to the best eats. Win, win. And even though I wasn't sipping through sketchy straws, wearing all white or matching T's, I managed to discover some great finds for all of you whether you're celebrating a bride-to-be or befriending the elderly ;).
I have to start here because this was one of our favorites. My dad still talks about it. It's a bit off the beaten path, (you definitely need a rental car or an expensive Uber to and from) but it's so worth it. No bones, total roadside dive but so delicious- and cheap. I love the history too. What started as a couple serving fried chicken and biscuits out of their front door to people traveling on Highway 100 in the 1950's has grown into quite the tourist attraction with several gift shops, an event space and even a window to watch the famous biscuits being baked.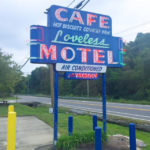 It'd be really fun to rent a party bus and head out there. Bonus? There's life-size hay barrels along the route just begging to be Instagrammed. I made my dad take this about five times.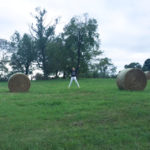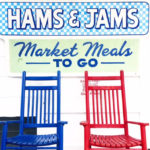 They crack me up.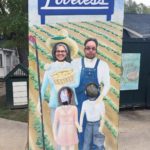 The biscuits don't look that impressive, they're rather small compared to others I've obsessed over, but they're legit. No fuss, all flavor.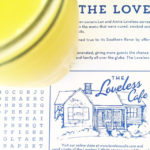 Which brings me to…
This was actually our first stop. My parents (who drove down- did I mentioned they're retired? Nothin' but time!) picked me up from the airport and we headed straight to the place my mom and I had both read raves about. What started as a food truck and blew up, has now become a restaurant with lines out the door. They menu is over-the-top and we were so excited. But, I have to say, ultimately disappointed. This blog is not about trashing anyone but we do always keep it real and I'd be remiss if I didn't give you my honest opinion of one of the most popular places in Nashville. Still, judge for yourself!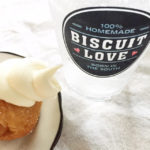 Next, we headed to Draper James because who better to greet you in the south than Reese (Witherspoon)?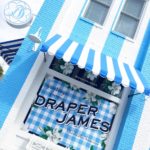 Naturally, she does so with sweet tea.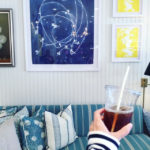 How cute is my mom?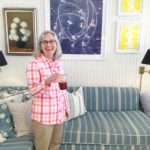 Even if you're not in the mood to shop, it's worth the stop, decorated to perfection with tons of character, cute gifts and charm.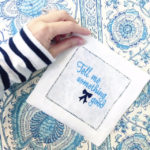 Still not sold? This mural, my fav in Nashville, is right next door.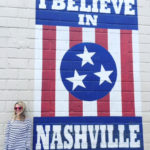 Next up, some culture by way of the Country Music Hall of Fame. We learned a lot, saw some memorabilia but my favorite was reading all of the kids' notes at the Taylor Swift Education Center. So sweet.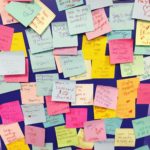 The Ryman is a must for country music lovers. The original home of the Grand Ole Opry before it got too big, the place is packed with history.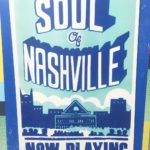 Time to eat!
The chicken for 2 was one of the best roast chickens I've ever had and I'm a connoisseur. The brussels sprouts were pretty spectacular too.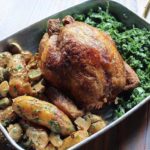 The next morning, we headed to Pinewood Social for some bowling and brunch. It's such a cool multi-purpose space where you can work, meet, play. Reminded me a bit of this place.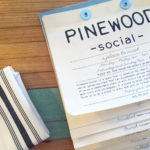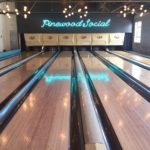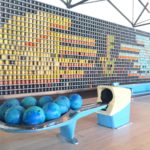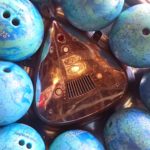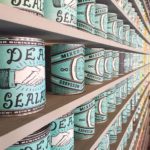 And the food did not disappoint. Behold: The Graceland a.k.a. waffle with peanut butter mouse, bacon and bacon. Omg, so good. Very similar to the Fat Elvis from Little Goat in Chicago.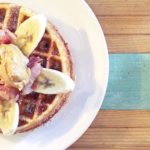 This is one of the things my parents were most excited about. I wasn't as enthused but I'm glad I tagged along for the experience. After all, it's quintessential Nashville. It was an old school variety type show with lots of different acts, emcees, etc. And they broadcasted the whole thing live on radio as they always have so it was kind of cool to witness that.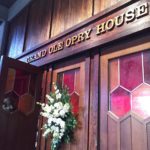 My favorite part? The food trucks outside.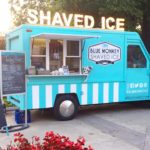 Dinner was another highlight. The prosciutto and pea pesto pizza was on point and my mom loved her halibut. I enjoyed my wine. (I found out weeks later I was preggo at the time. Oops.)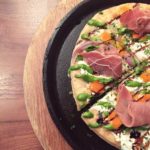 How else would we end our time but with food? The perfect pit stop before the airport was donuts. And, boy, did we choose the right place.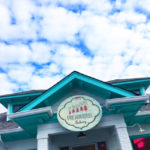 The ambience, signage and branding is so well done. And it's actually owned by a couple with five young and ridiculously cute daughters. Who doesn't want to support that?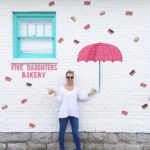 The donuts? Delicious. Their flavors change seasonally but some standouts include: Samoa with caramel cream infusion, vanilla malt milkshake with milkshake cream infusion, chocolate peanut buttercup with peanut butter cream infusion…
I might have to make another trip just for those!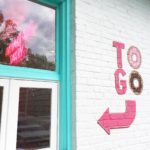 Since I had only a little over 48 hours, I couldn't get to all of my list. But I'll be back! And, in the meantime, if you're there, check these out and let me know how they are:
Husk, Salt & Vine, Arnold's Country Kitchen, Marche, Bar Taco, Bluebird Cafe (actually tried to go but it was sold out), Tootsies Orchid Lounge (iconic honky tonk)…
Do you have a favorite Nashville spot? Would love to hear about it!
November 14, 2017

Happy 3rd Birthday NNA!

I can hardly believe NNA is three-years-old today. In many ways, it feels like so much longer because I've posted […]

READ MORE

September 5, 2017

Nantucket Girls' Trip

If you read my Insta account, you know I've been housebound (and hectic!) all summer so when I put out […]

READ MORE

June 27, 2017

The Big Meeting: Lilly and Her Baby Brother, Oliver

I always assumed I'd have my children meet for the first time in the hospital. After all, that's always how […]

READ MORE