March 3, 2015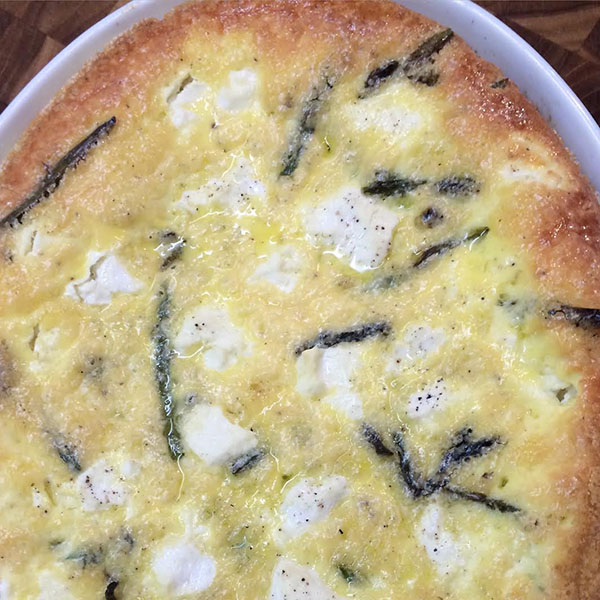 Dean Sheremet's Frittata
Remember that frittata I talked about yesterday?
The one Dean made?
I'm seriously still dreaming about it so I asked him to share the recipe.
The only problem? He made it up on the fly. Cause that's what chefs do. Just throw together the random ingredients of their fridge and it ends up being the most delicious thing you've ever had. Cut to me preparing and perfecting the same thing ten times over in as many years and it can't even come close. Oh, well. I guess that's why you befriend chefs.
If you don't have a Dean in your life, his recipe for similar frittata is below.
Enjoy!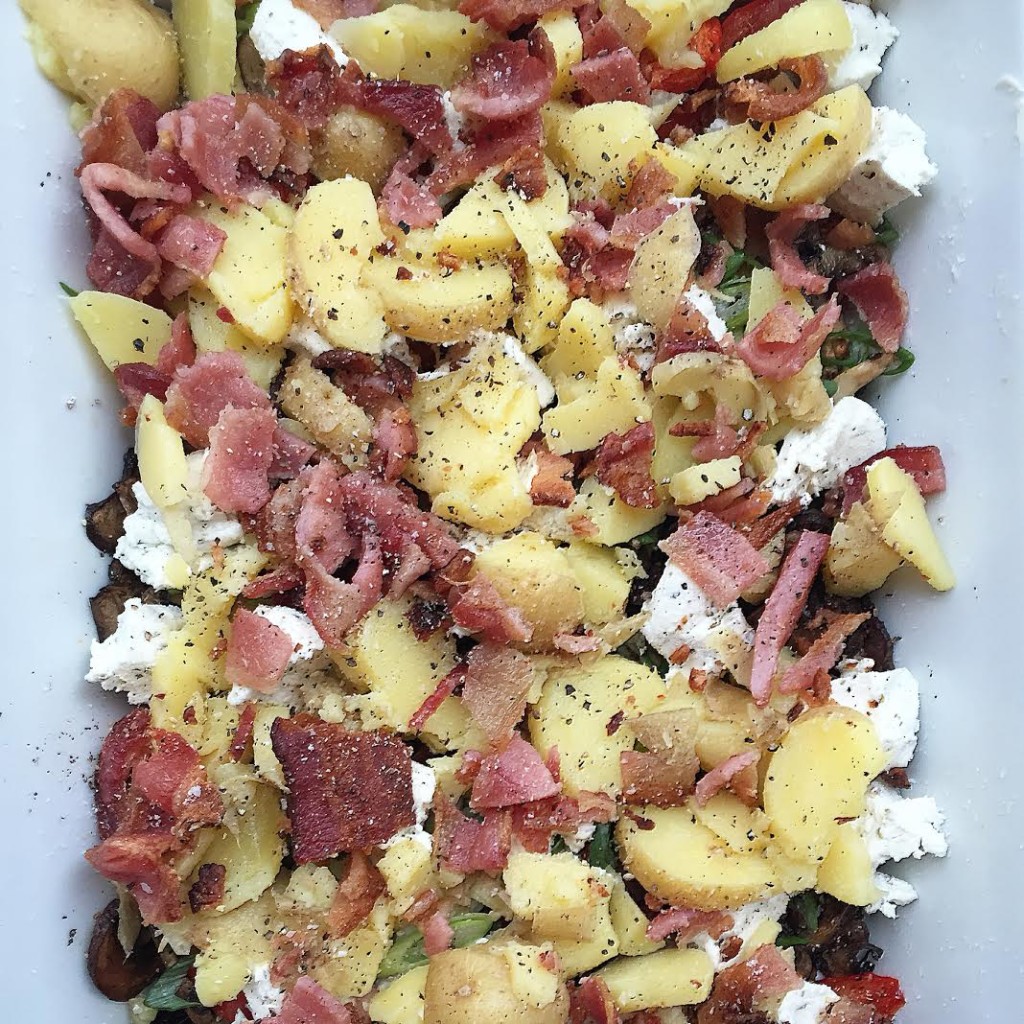 Bacon & Potato Frittata
1 ½ cups of cooked potato, diced
2 ½ cups of fresh spinach
1 cup baby Portobello mushrooms, quartered
2 scallions, sliced thin
3 slices of bacon, sautéed until crispy
6 ounces goat cheese, broken into large chunks
8 eggs
1 cup of cream
Butter
Olive oil
Salt
Fresh black pepper
Preheat oven to 350 degrees, adjust your rack to the middle position
Place the spinach in a microwave proof bowl and microwave for 45 seconds to blanch
Carefully remove and use a towel to squeeze out the extra moisture. Chop finely
Whisk together the eggs and cream, set aside
Heat a medium sauté pan over medium-high heat, add 1 tablespoon of olive oil. Once the oil starts to shimmer tip the mushrooms in and sauté until golden brown, about 4 minutes, season with salt and pepper
Butter a 13×9 pan and add a layer of the chopped spinach followed by the scallion, mushrooms, bacon, and potato and scatter the goat cheese
Season well with salt and pepper
Season your egg mixture with salt and pepper and pour into the dish
Bake for 20-25 minutes or until the middle is just set and the outer edges are puffy and golden.
December 7, 2017

Catering Christmas: One Daughter's Story of How She Lost Her Mother While Becoming One Herself

Life works in interesting ways. Years ago (many more than I'd like to admit), I went to college with a […]

READ MORE

September 19, 2017

The Best Banana Bread Recipe

Daniel Tiger's mom and I have two things in common. 1) We wear the same outfit every day. Mine usually […]

READ MORE

September 5, 2017

Nantucket Girls' Trip

If you read my Insta account, you know I've been housebound (and hectic!) all summer so when I put out […]

READ MORE