March 8, 2016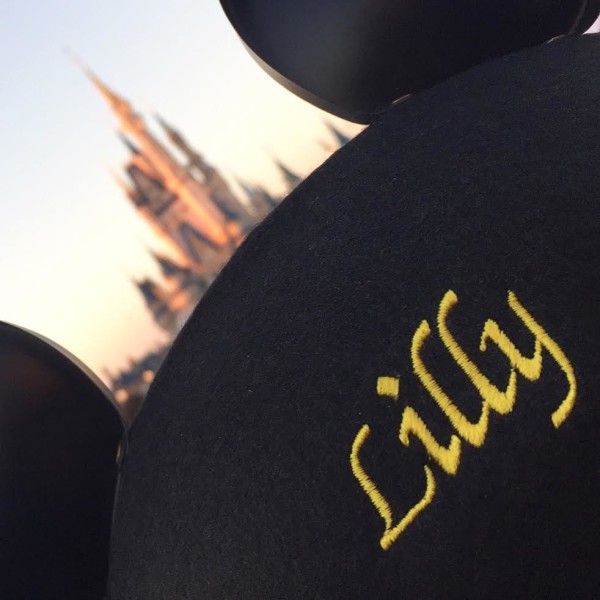 Lilly's 1st Trip to Disney World
Zach and I debated when to take Lilly to Disney for the first time. I was anxious to get there and begin her lifelong love affair. He was… not. We've established that it's an extremely special place for me, warranting all new attire but he didn't grow up going, isn't really a ride person, abhors waiting in lines, crowds. Not that I love those things but my passion for all things Disney overrides everything else. So I was pushing for 2.5 (the age she is now), he was begging for 3.5. Clearly I won this battle but I'm not sure I should have. While we had a fantastic time, I think, in a lot of ways, she would have benefitted being a year older. God, I hate it when he's right.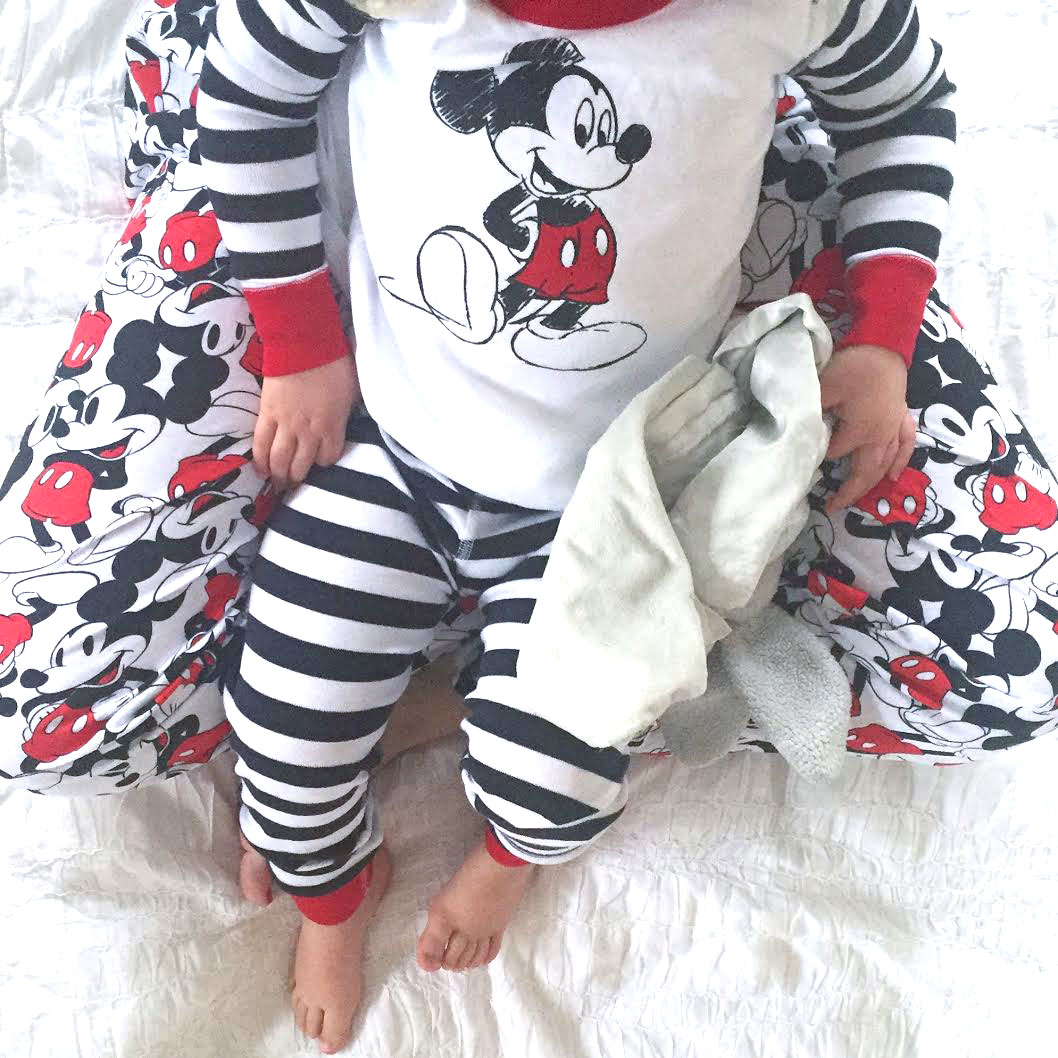 Honestly, I think you have to know your kid. Even then, there's no telling how they'll react. I was pretty sure like her father, Lilly wouldn't be down with the rides and was convinced while she might love the characters from afar, she'd freak once close much like our experience with Santa the last two years but was hoping I was wrong. And I was, partly. Much to my surprise, Lilly LOVED the characters. Up close. Really close. Like holding hands, touching faces, kissing close. I couldn't believe it. My shy little girl who often still clings to me when entering the school she's been attending all year with familiar faces, walked right up to Minnie, on her own and… SMILED. My camera is often met with shouting, crying, grimacing. There, there was a minimum of three at every greeting and she not only posed, she enjoyed herself. To see her have the confidence to do it again and again and then witness the pride she felt afterwards was worth every Disney dollar. My favorite moment by far. I could cry now just thinking about it.
We made the mistake by starting with the Winnie the Pooh ride, which was too dark and bumpy for our girl, and that pretty much ruined rides for us. She even struggled on It's a Small World. But just getting to run around, see all the sights, characters, shows, spend time the gift shops was thrilling enough for her. Because my expectations were so high (a chronic flaw) and I had so many memories, there was so much I wanted to do and we barely scratched the fairytale surface. A theme park with a traveling toddler on the verge of giving up her nap and getting over a cough and cold is challenging. I had to adjust my expectations and reconcile my previous trips and experiences with the reality of my new life as mom to a temperamental tot. Zach's perception, on the other hand, was much greater as he had no preconceived notions and the bar, for him, was low.
While Lilly is fairly into Minnie, Mickey and crew and starting to show interest in Winnie the Pooh, she's not a princess girl. There's no sparkly dresses at our house, she's never seen or shown interest in Elsa or Anna, has no idea who Belle is… so before we went, we tried to do a Disney movie a week to get her into it to no avail. And, of course, now that we're back, all she wants to watch 24/7 is The Little Mermaid, read all the Disney books at B&N. So maybe that was our first foray. Maybe it took going to Disney to really start her love affair and when we go again, in a couple of years, she'll be the perfect age for it. Until then, we have these amazing first memories.
I have to say asking others who'd been recently and reading this guide and this one really helped in preparation for the trip. I highly recommend having an age appropriate game plan and then being flexible because, like life, it never goes how you think it will. The Magic Bands, Disney app and Fast Pass appointments really helped make a seamless as possible trip. No matter when you go (I suggest the week or two after school starts in September or a non-holiday January week.), it's imperative to book dining reservations, especially character ones, at least three – six months out.
Under 3 is free which was one of my selling points because it adds up there. We were able to use miles for flights and hotel (Did you know that the Swan and Dolphin are Starwood properties and accept SPG points? I had no idea! Heavenly beds and a free stay? Game changing. Note: Ask for a renovated room.) so it was a relatively affordable trip for us. At least before our daughter bought out the entire gift shop.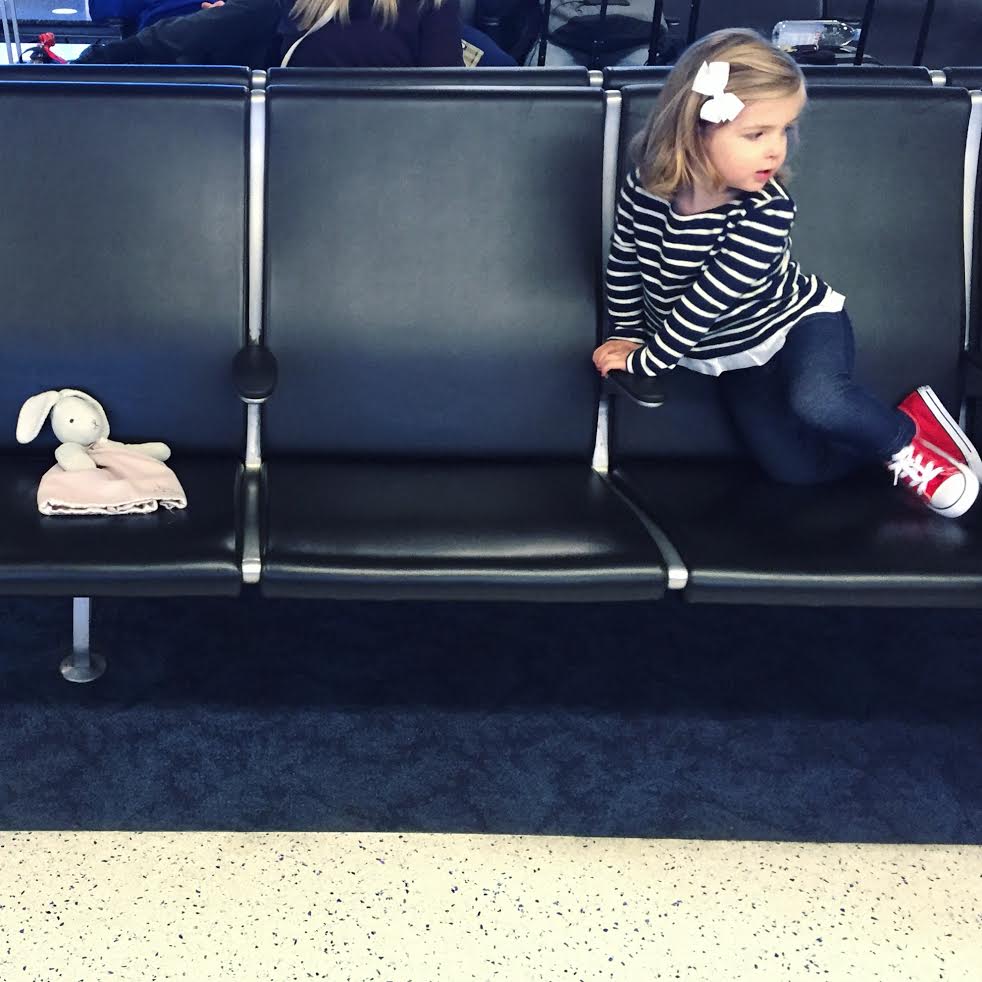 For the month leading up to the trip, she asked several times a day if we were going to Disney that day, often getting upset when I said no.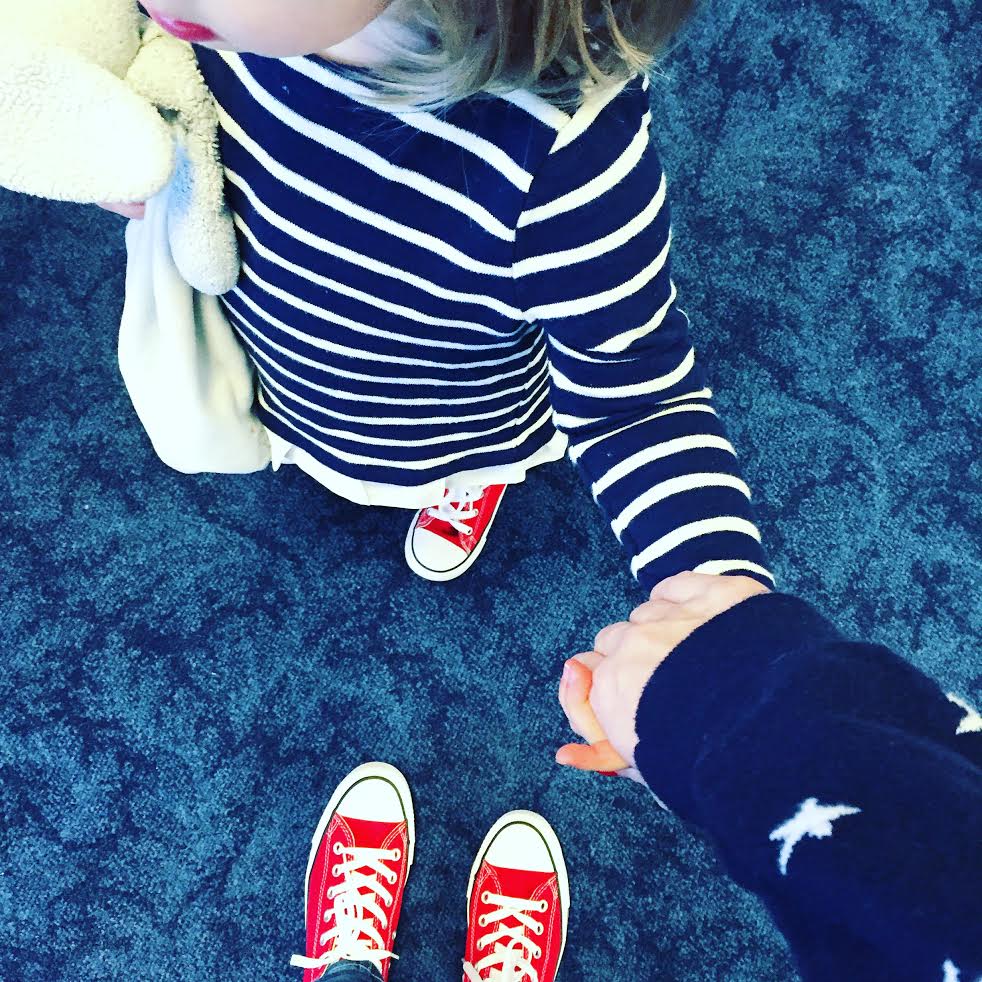 Finally, it was our moment.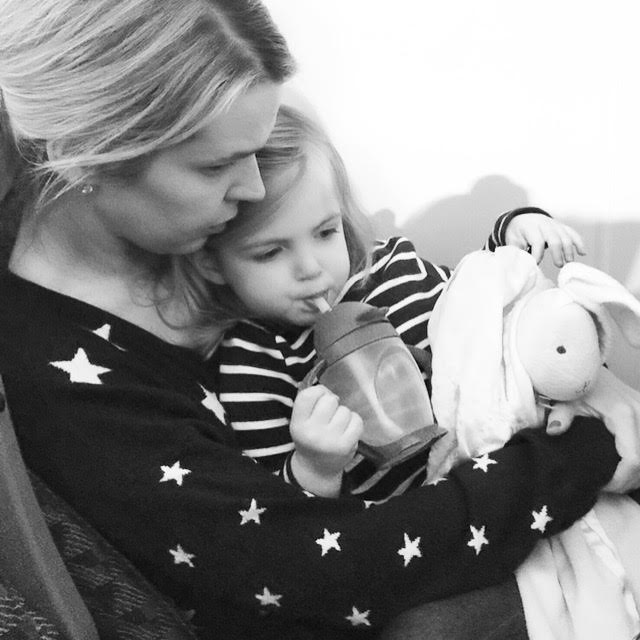 Airplane cuddles are some of my favorite. There's nowhere for her to squirm, therefore, I get tons of snuggles.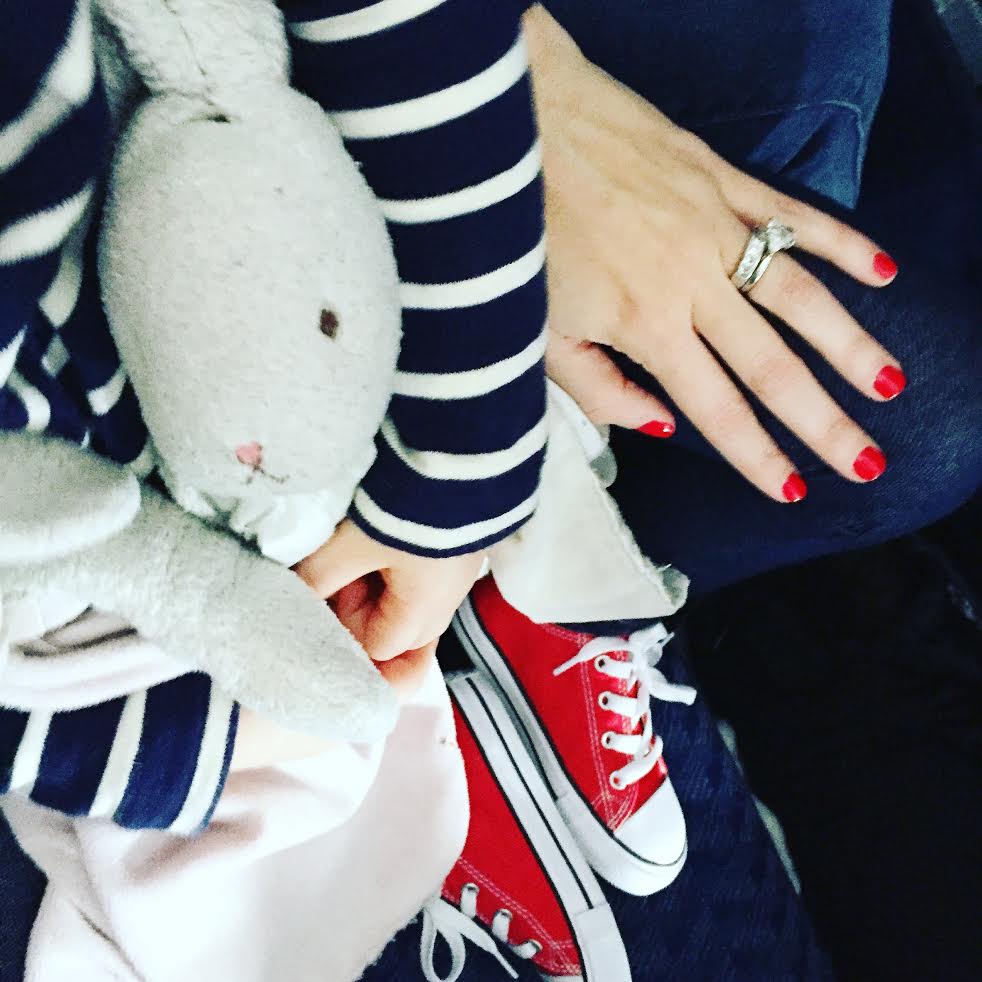 Lilly thought the airport shop was Disney World. We could've called it a day at Orlando International.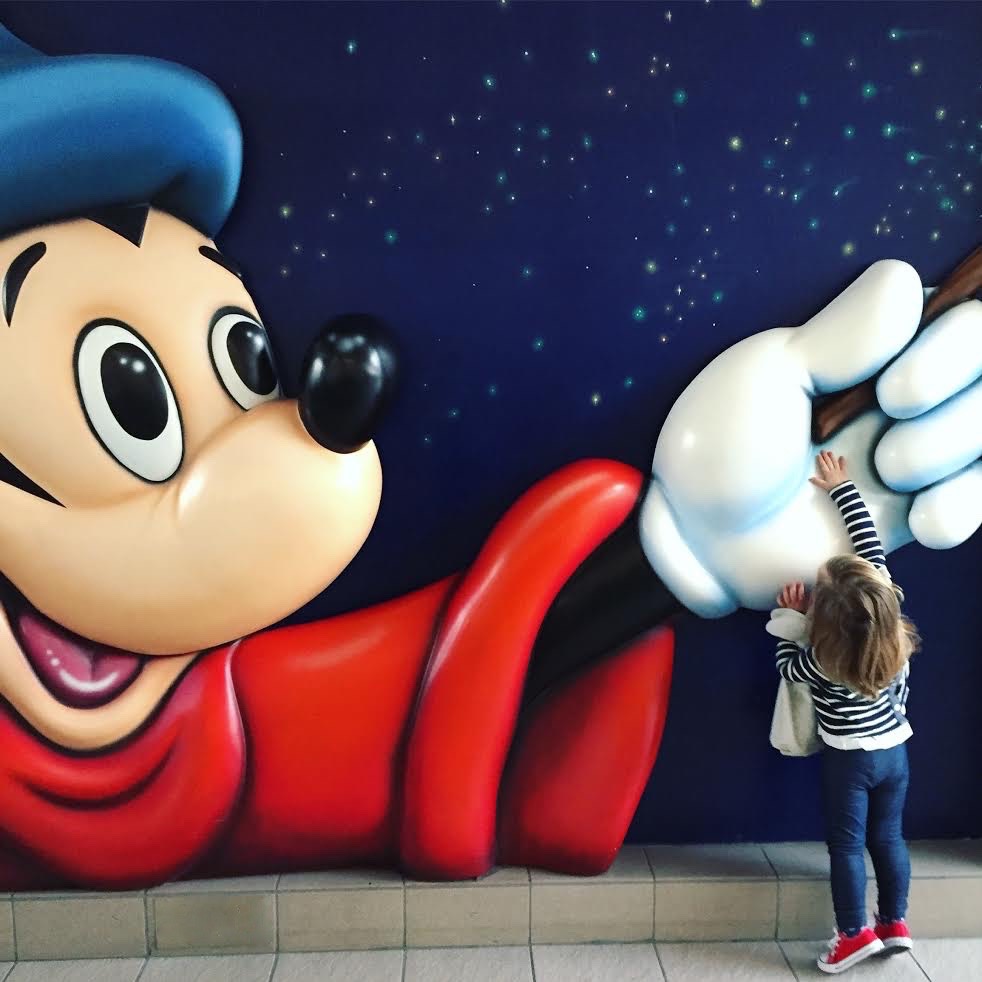 It was all ahead of us and so exciting…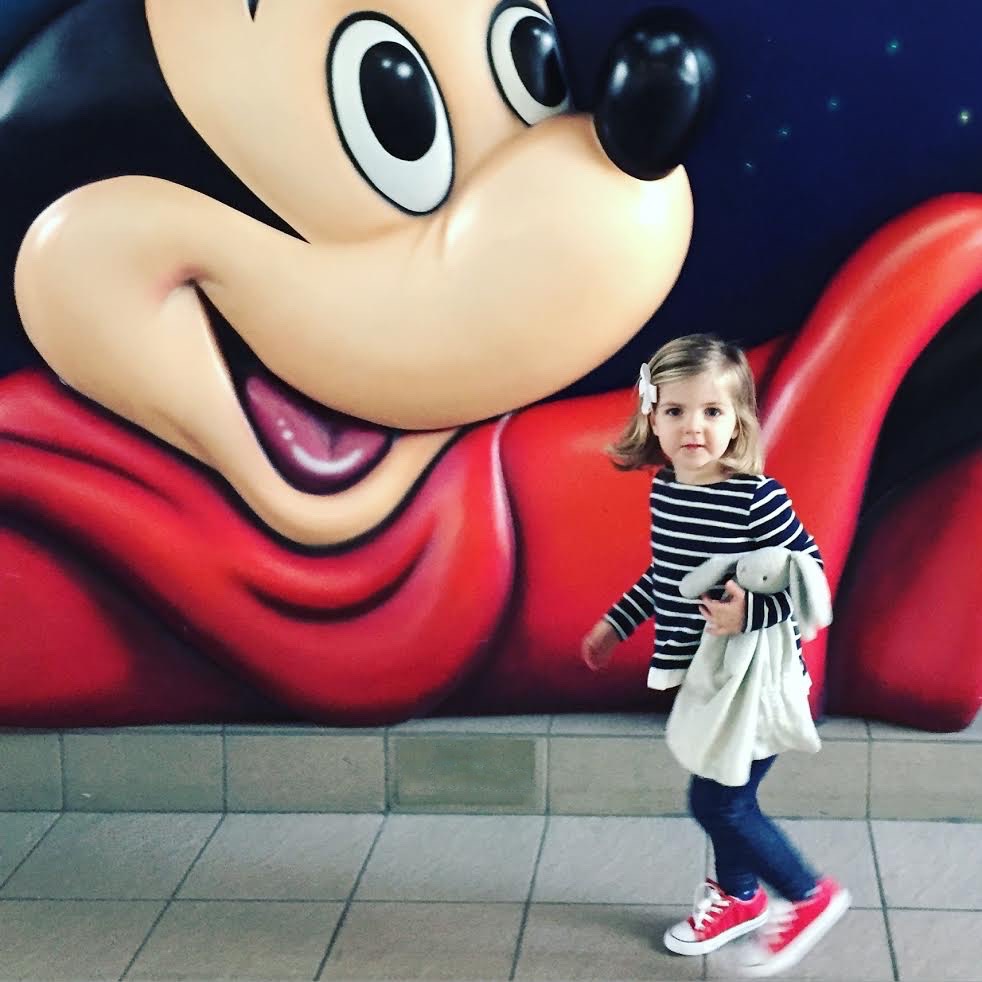 We landed late afternoon and headed to Disney Springs (formerly Downtown Disney) for some food and fun. Again, she would've been satisfied just staying there all week.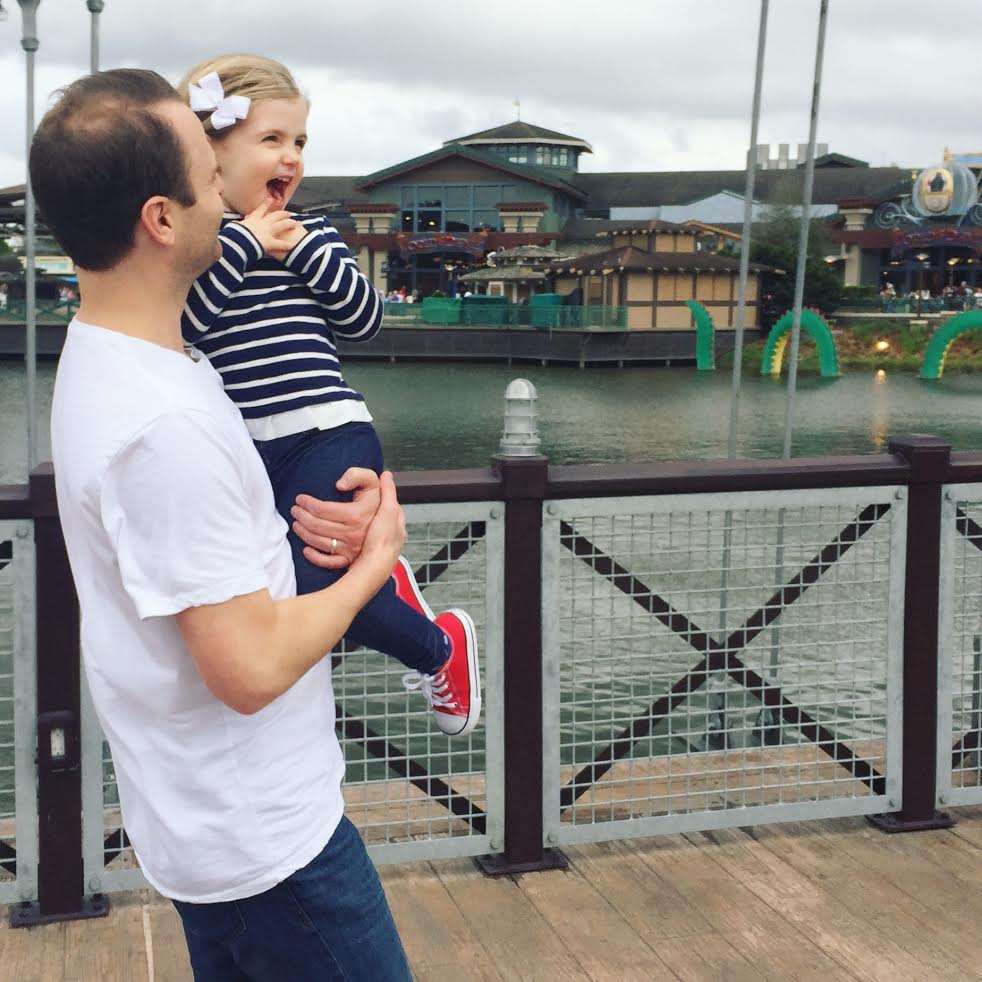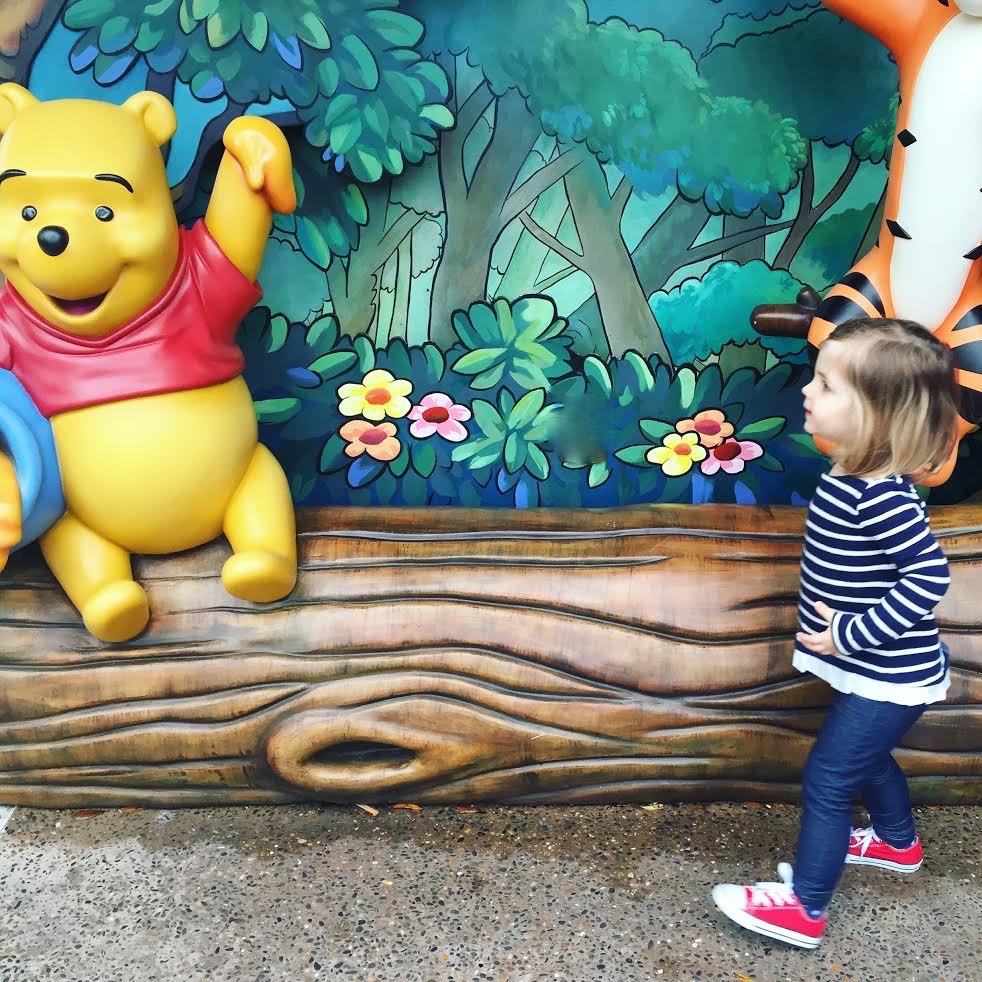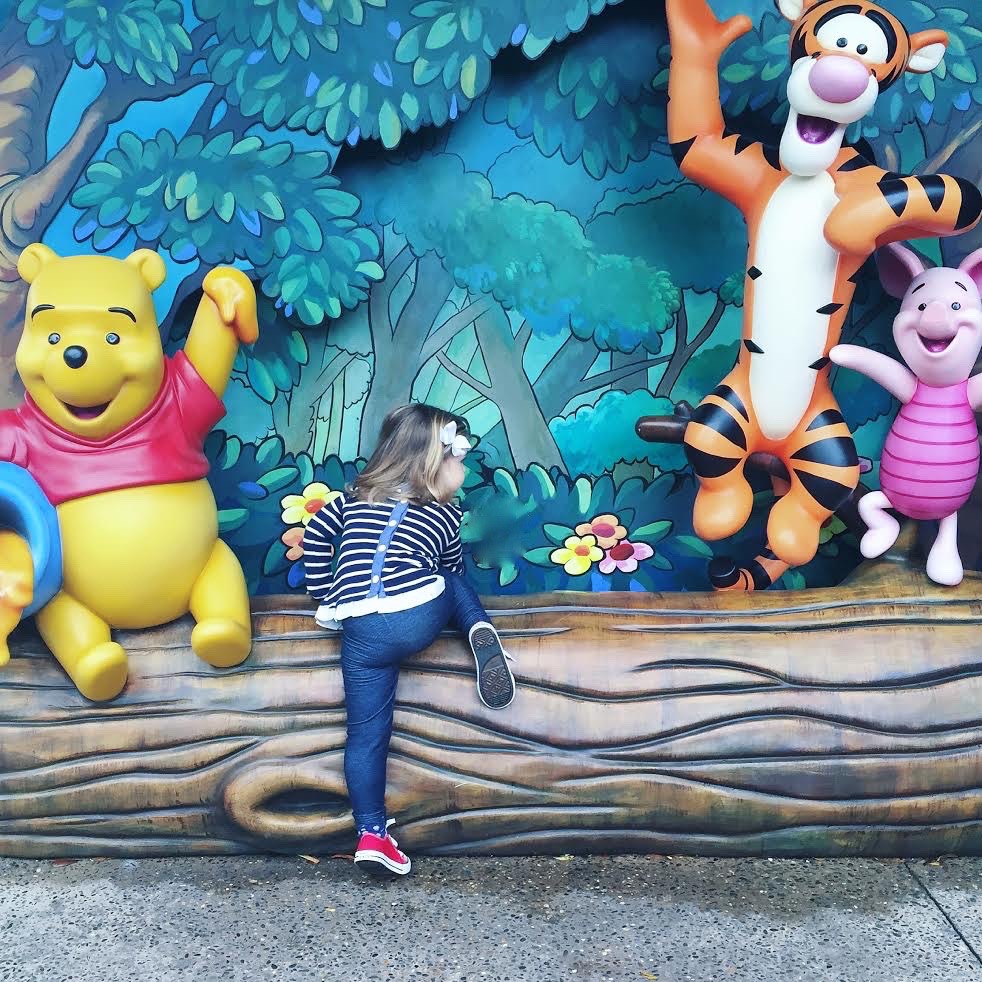 Dancing with Piglet.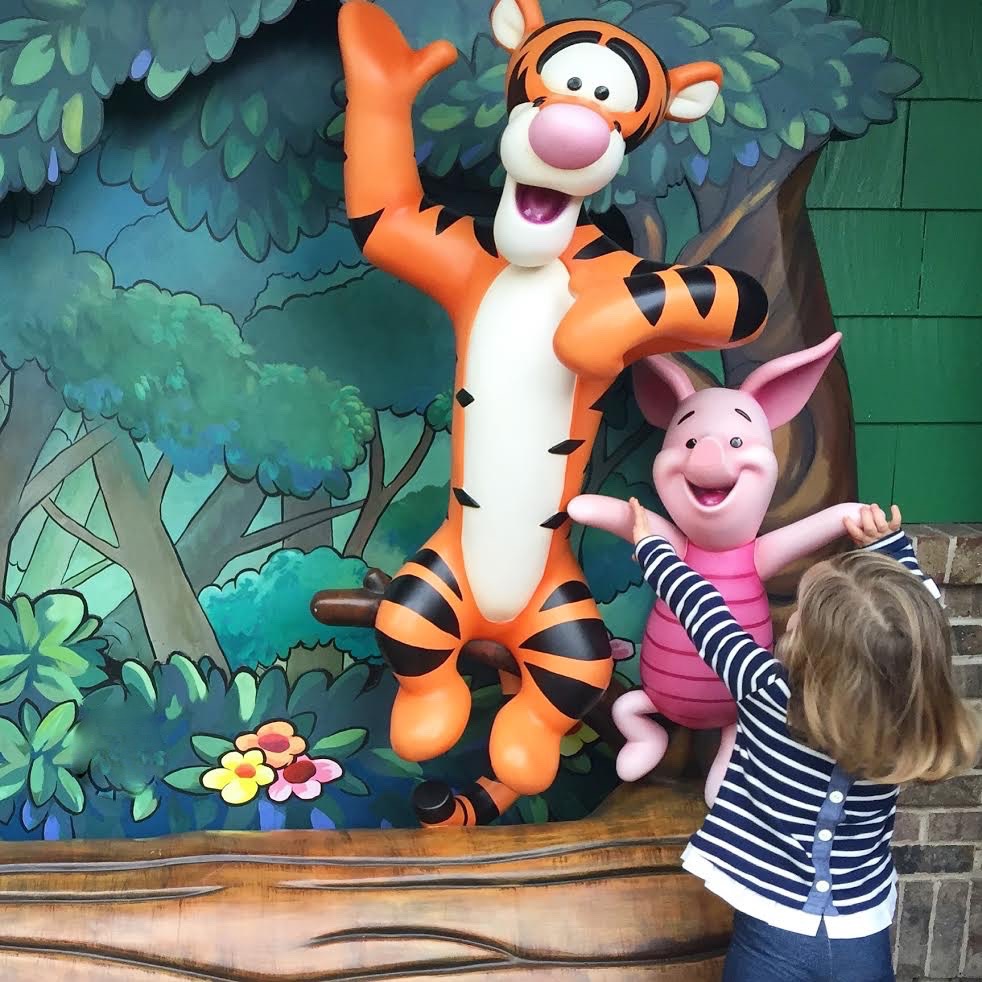 The next day we hit Hollywood Studios for their magic hours (If you stay at a Disney hotel, you can get into participating parks an hour early- extremely worth it, in my opinion.).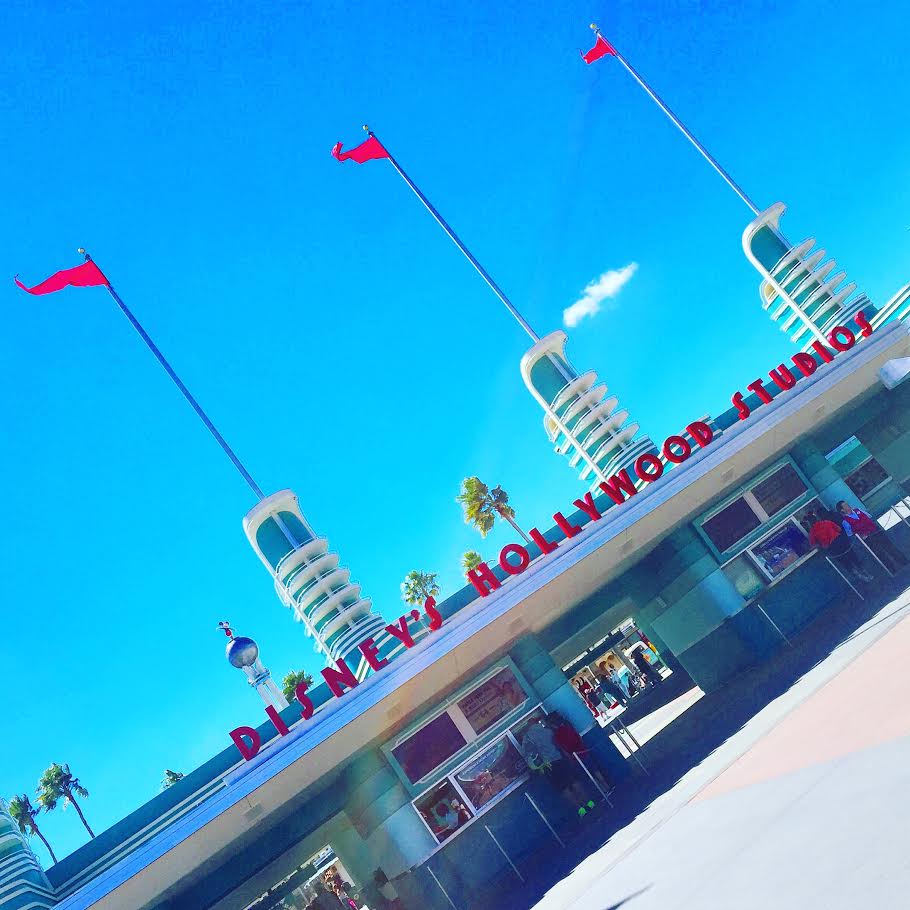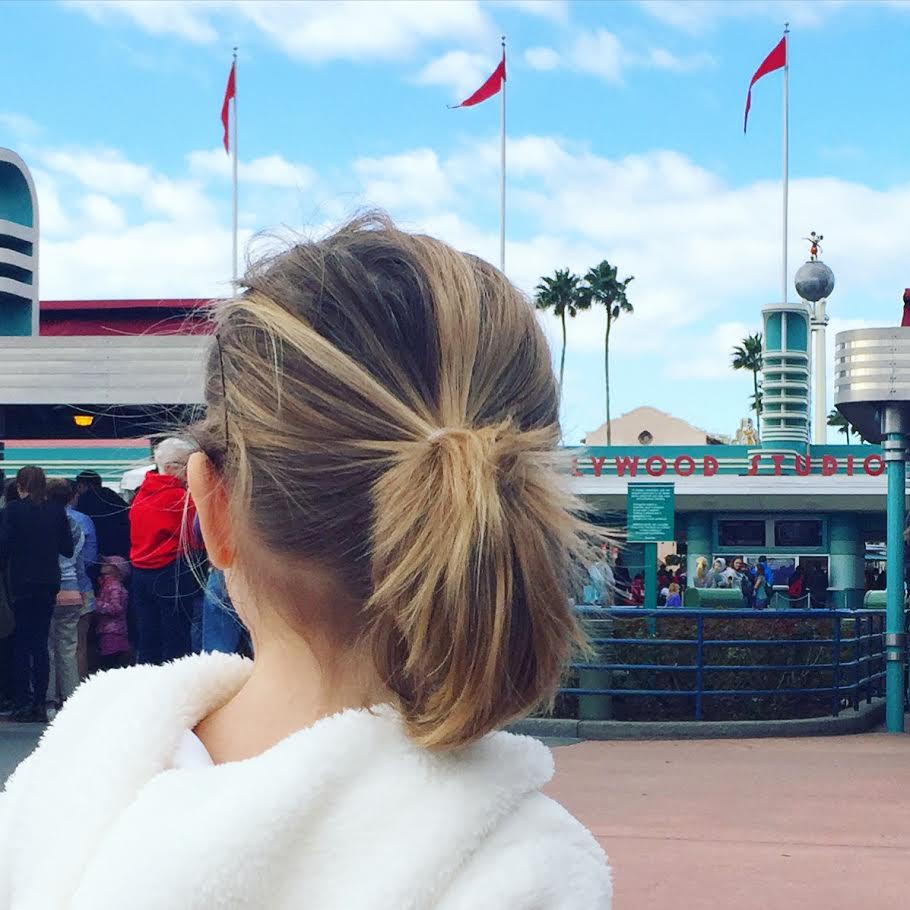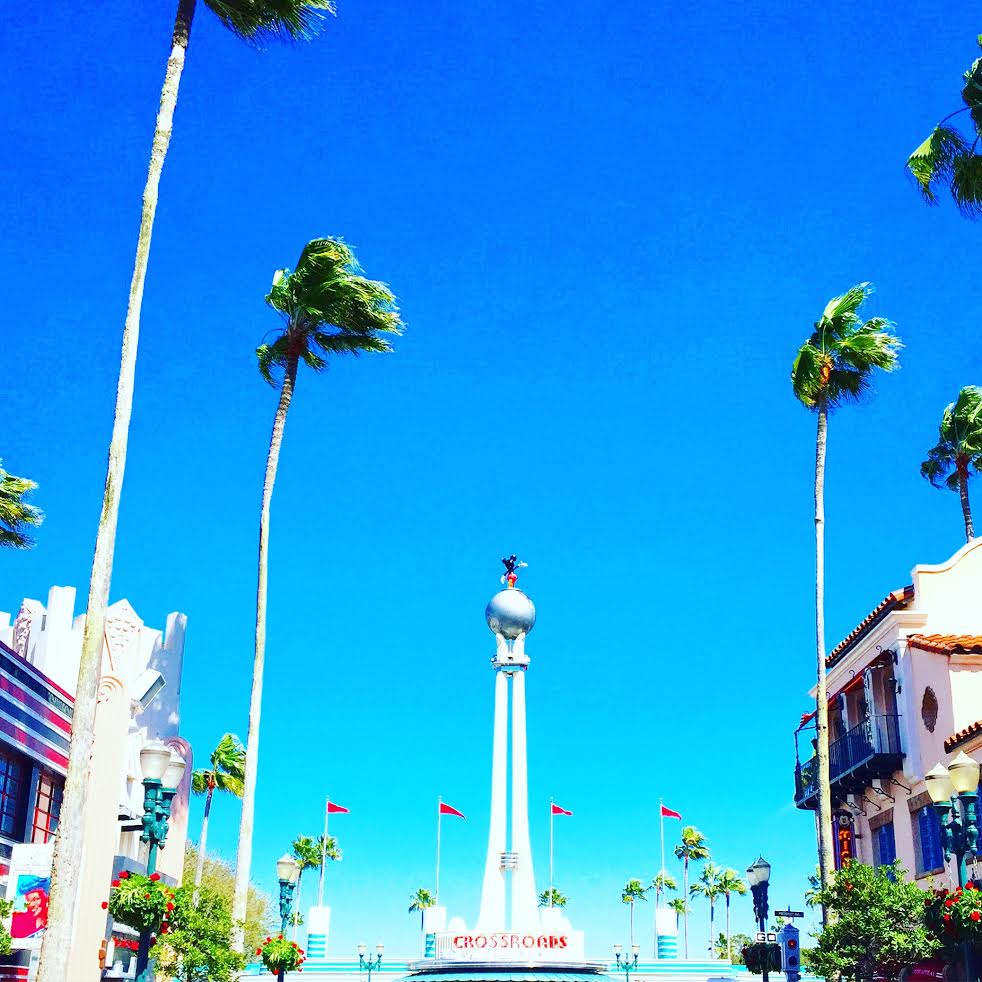 First order of business? A balloon like the one she saw in the guide book, which we read daily prior to going and still do post-trip.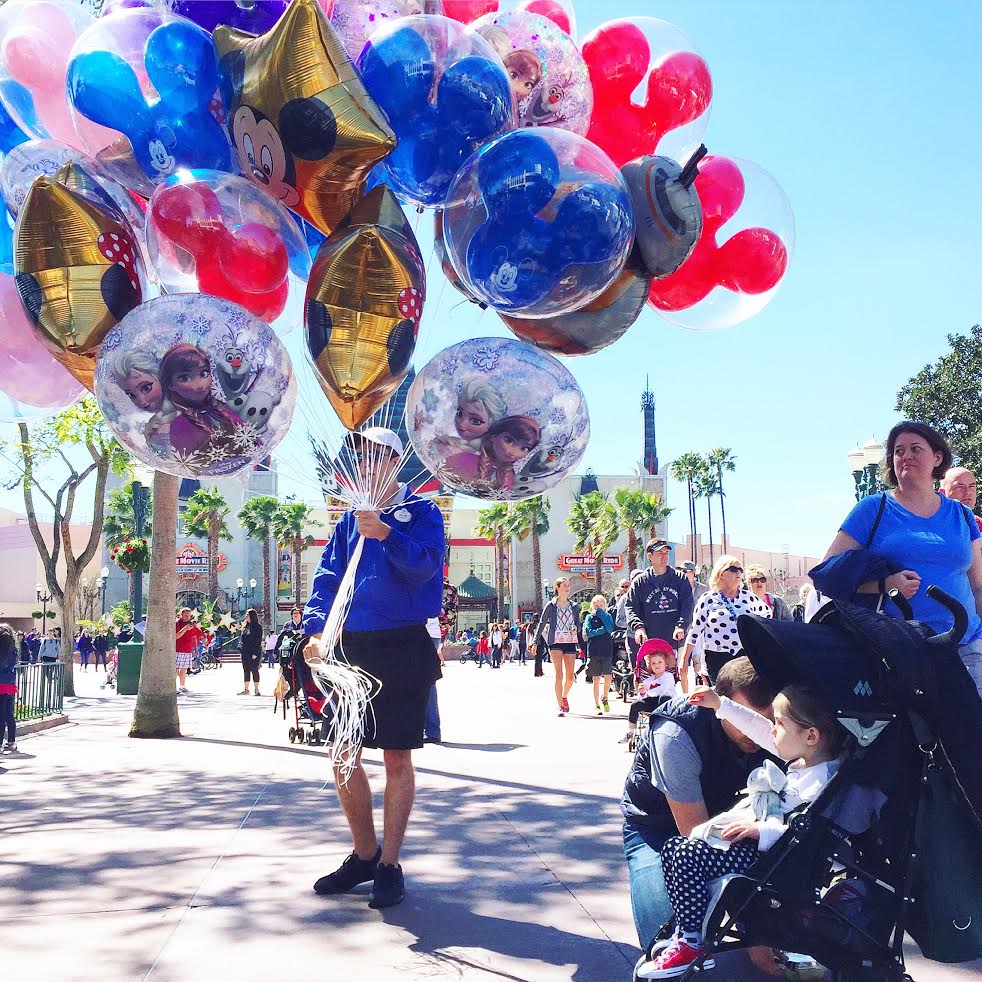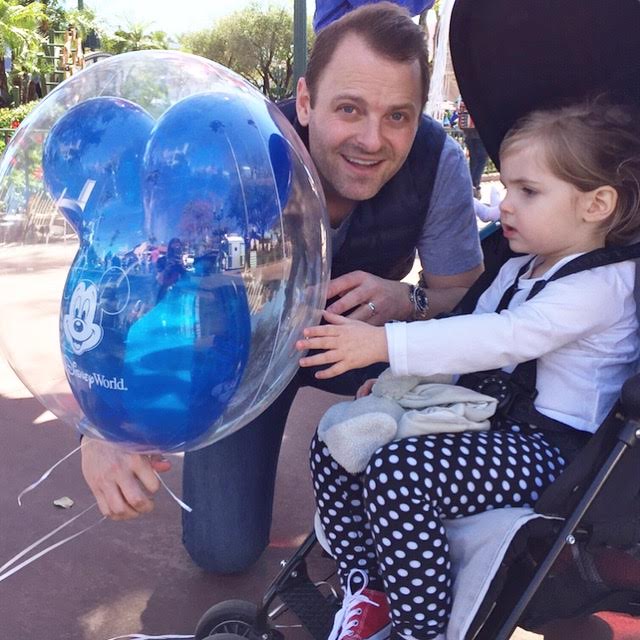 Happiest place on earth?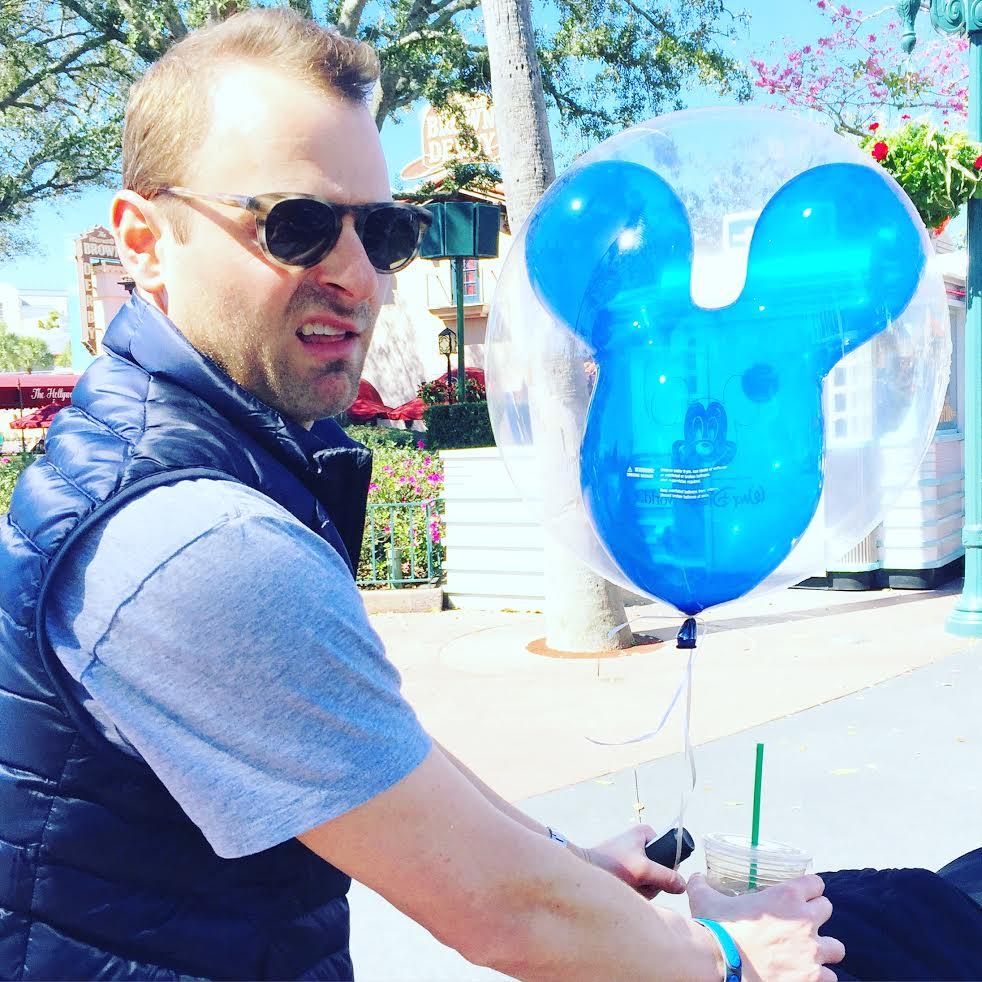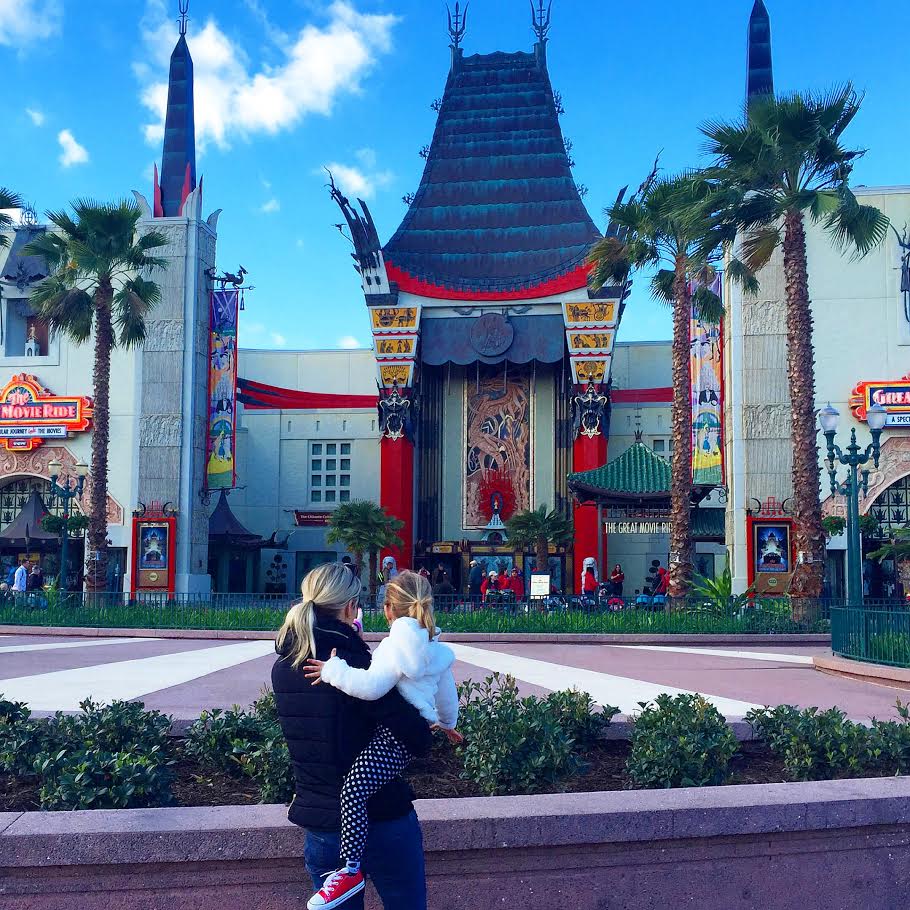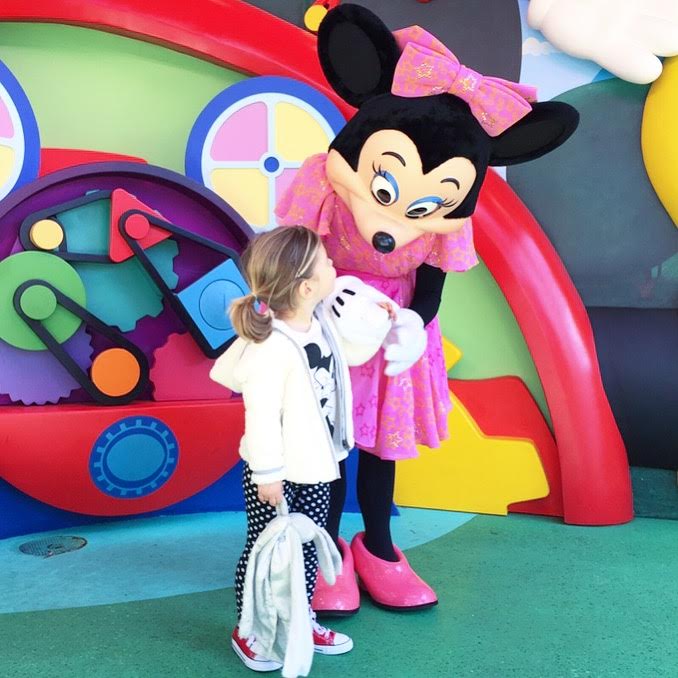 Next stop? Minnie. Which is where my head- followed closely by my heart- exploded. Look at my sweet, grown-up girl.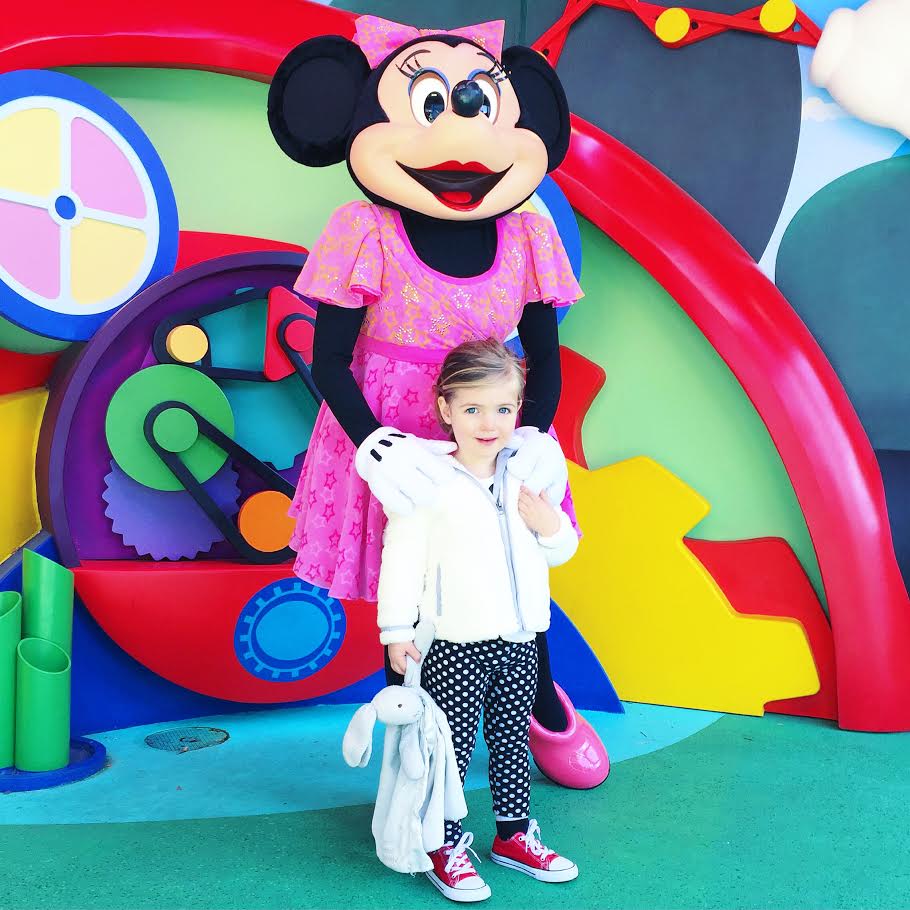 It was the start of a three-day love affair with Ms. Mouse.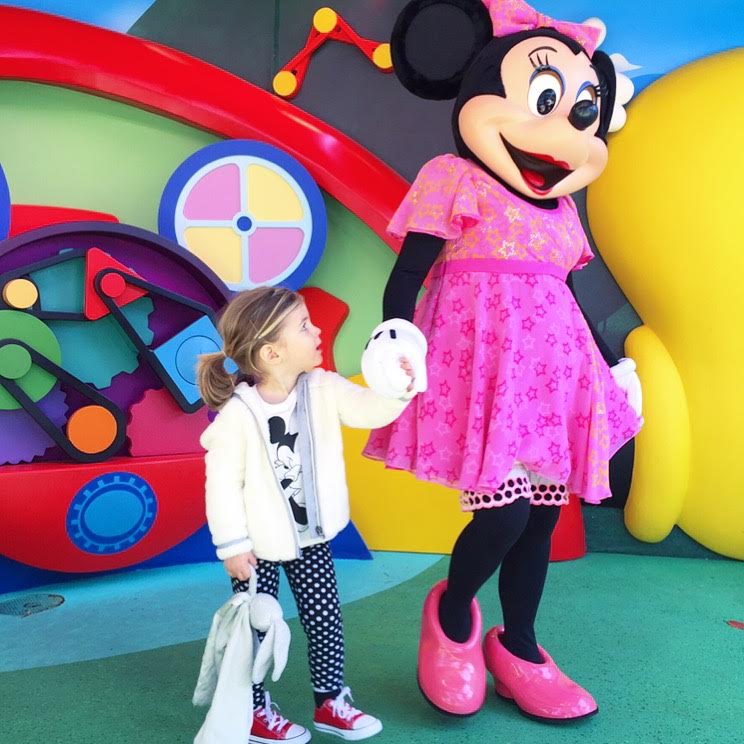 She talked about wanting this ice cream, took one bite and decided she wanted "a red one" (fruit juice pop) instead. Story. Of. My. Life. There was only one thing to do: Eat it myself. I mean, I wasn't going to throw perfectly good, chocolate-covered ears out!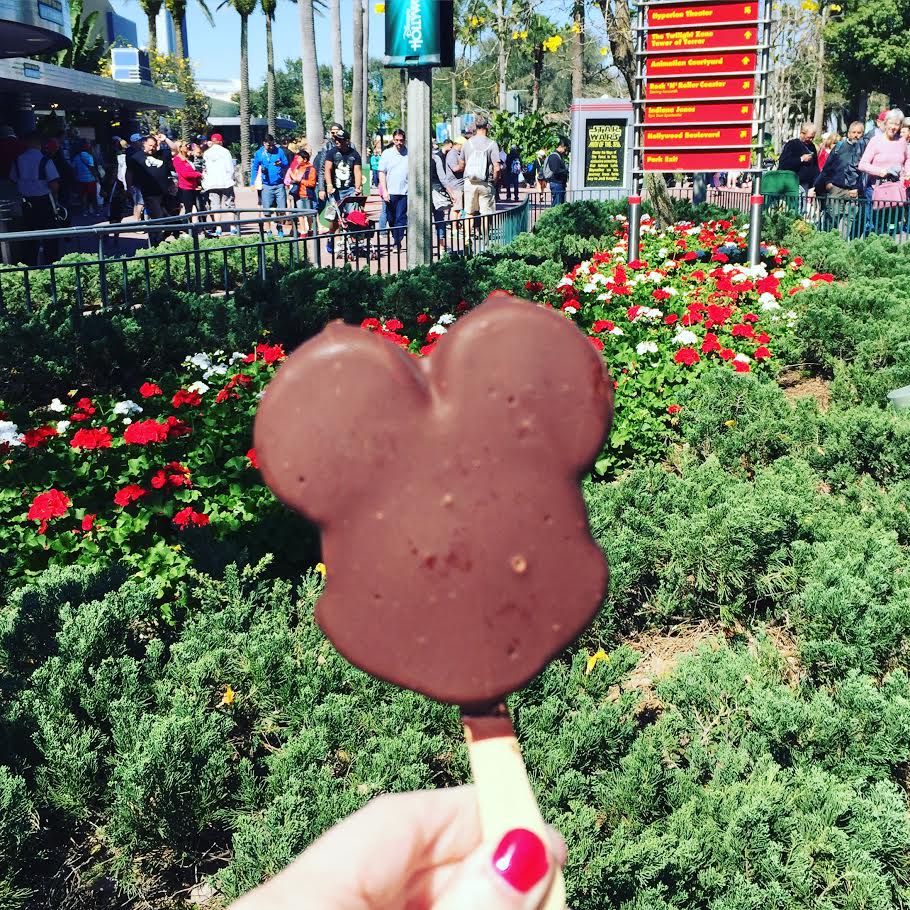 With her cousins… and her second popsicle in seconds.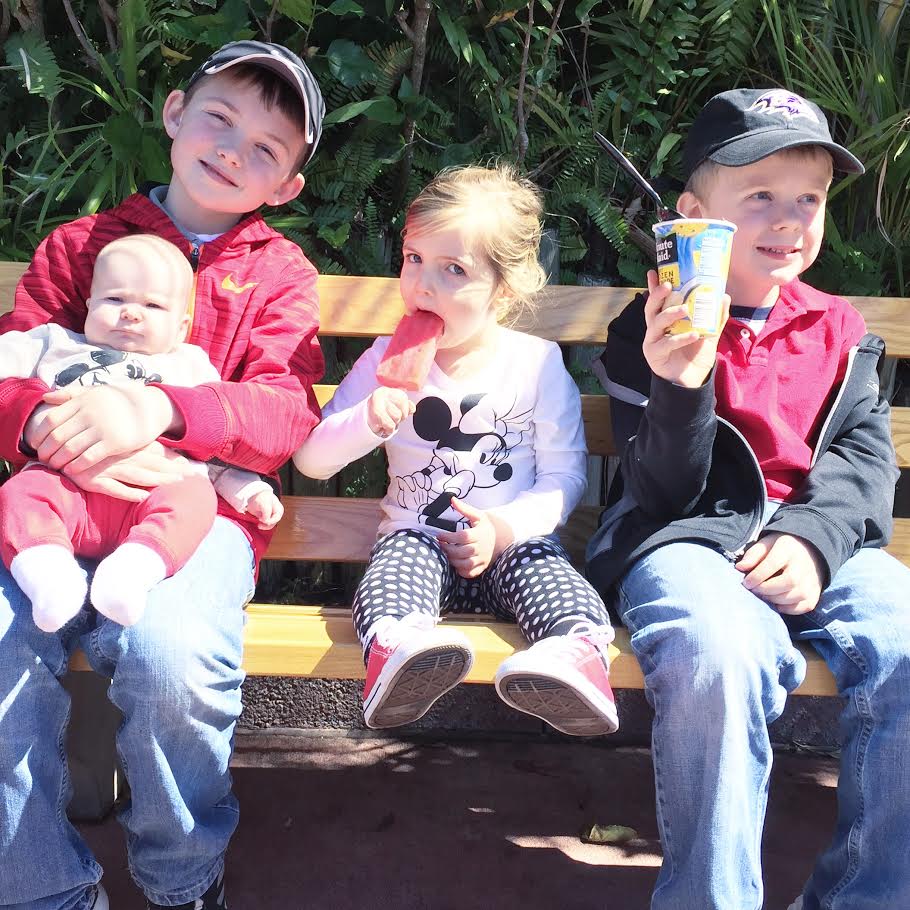 Climbing to Sofia's castle in the Disney Jr. Animation Courtyard.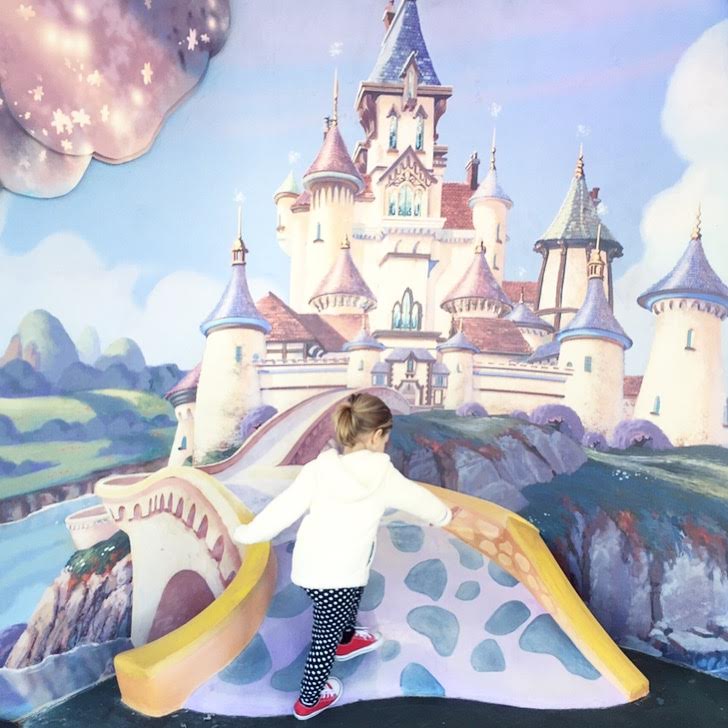 The Honey I Shrunk the Kids playground is cute. Just beware of the dark cave-like mole hill with winding stairs- many a child was lost and/or frightened in there including mine!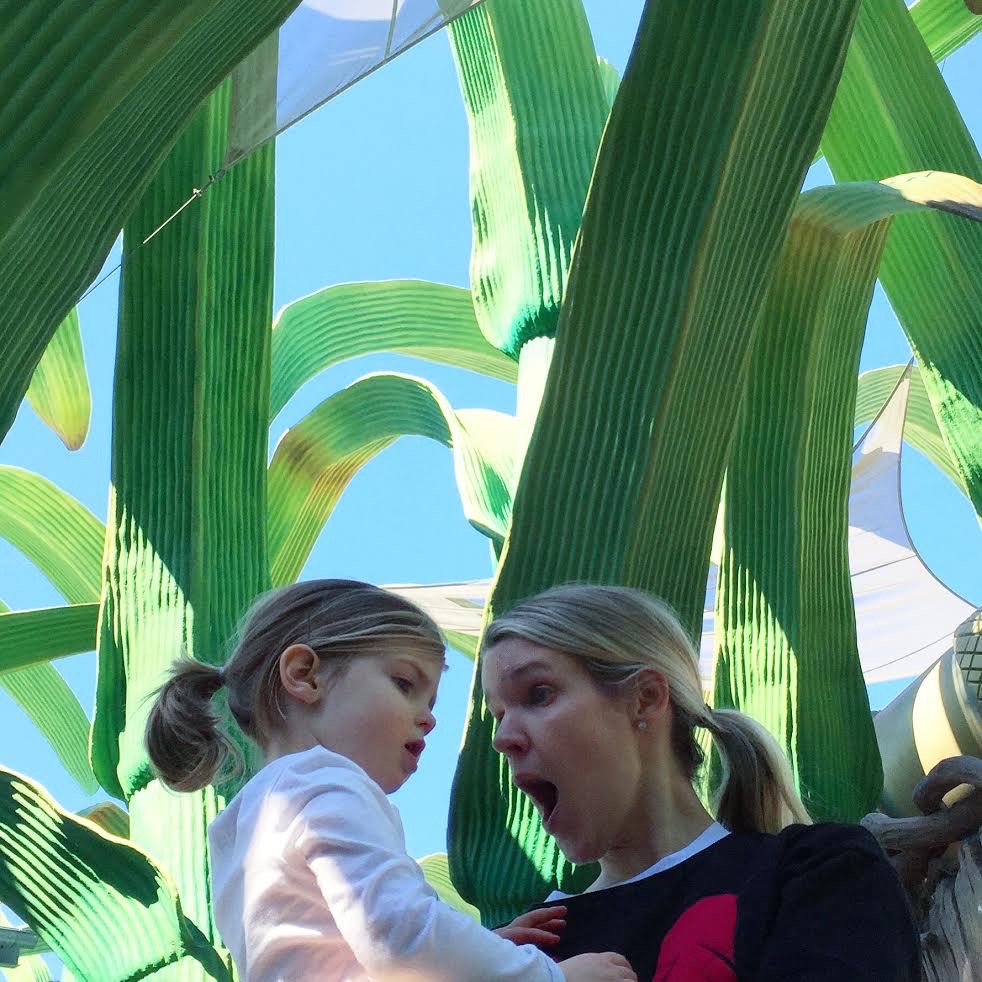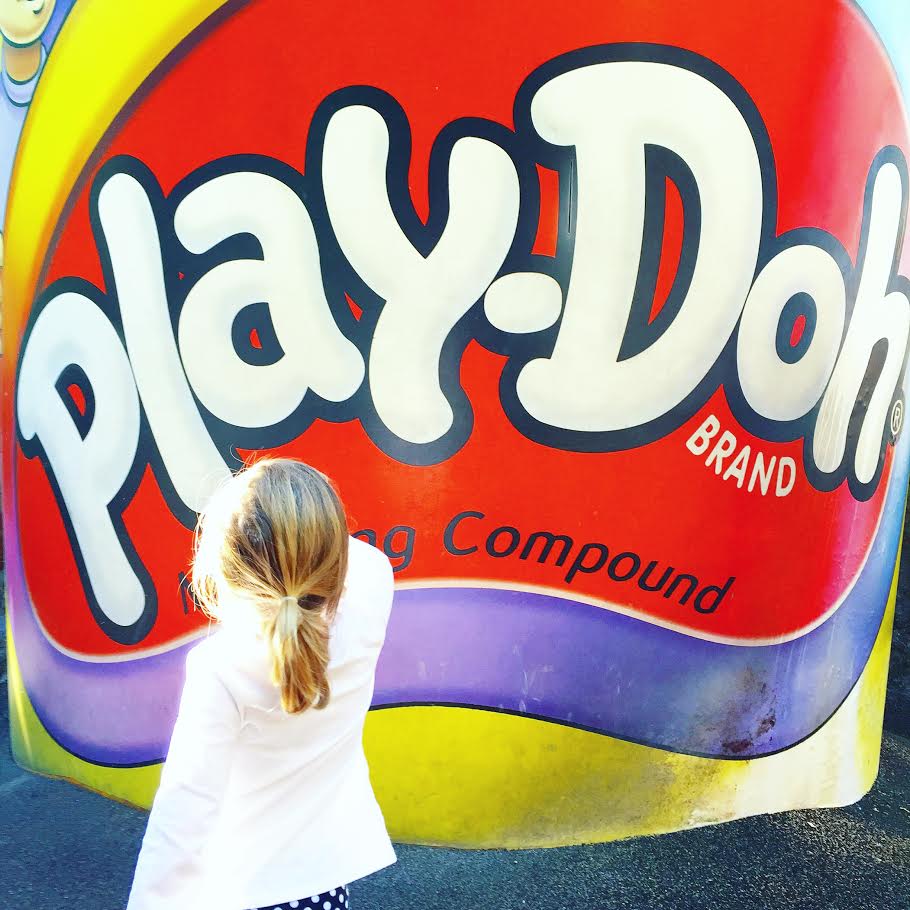 Toddler Musts? Disney Jr. Live On Stage (puppets), Beauty and the Beast Live On Stage, Voyage of the Little Mermaid (3-D movie accompanied by characters and hand puppets), Frozen Sing-A-Long (we didn't do this) and character meet n' greets at several locations.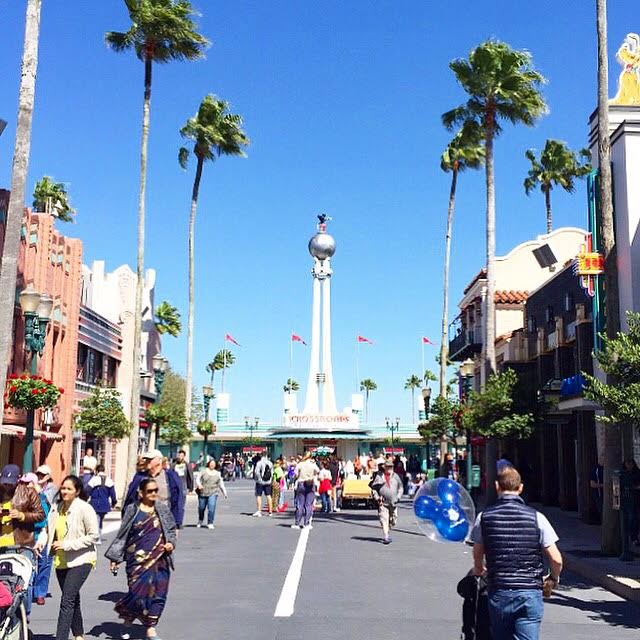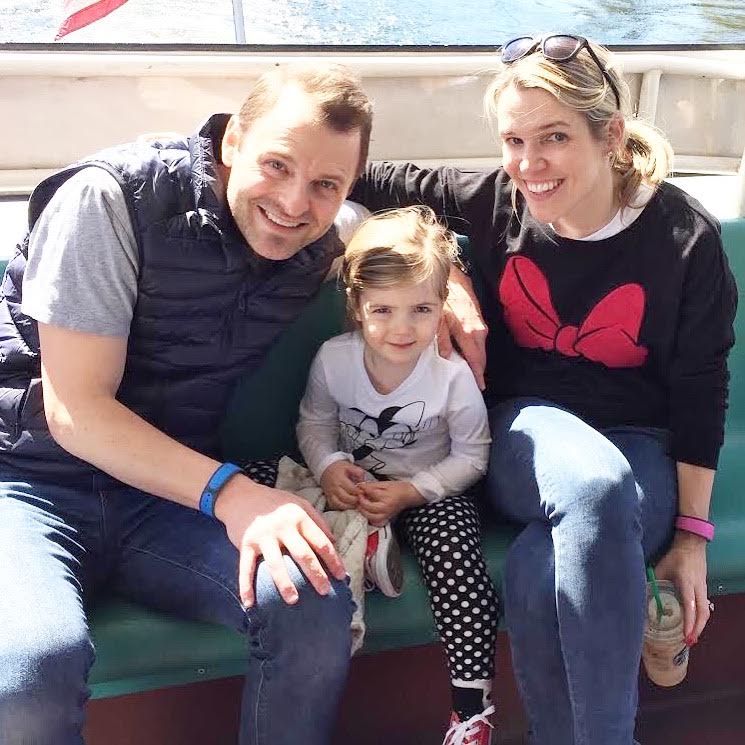 July 27, 2020

Our Escape to The Outer Banks

I wasn't planing on doing a post on the Outer Banks because most of my travel posts consist of recommendations […]

READ MORE

July 9, 2020

What I Pack for a Road Trip with Kids

"How much longer?" Said parents and children on every road trip ever. We're more of a plane than a road […]

READ MORE

March 3, 2020

A Winter Weekend at Woodloch

We're not a skiing family. Zach is from Texas and I grew up in Florida so you can't really blame […]

READ MORE